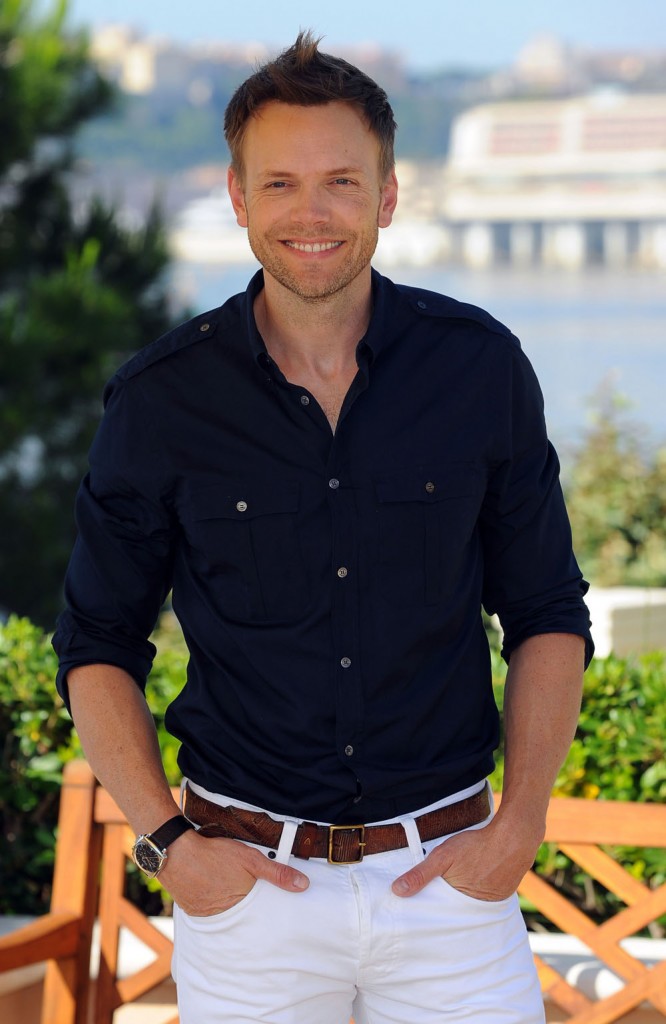 Joel McHale did a recent interview with British outlet Digital Spy. I think this was to promote The Soup's 10th anniversary this month along with celebrating the show's first Emmy nomination (for their True Detective parody). It's also possible that the British version of E! is just starting to air The Soup, but I'm having a hard time verifying that. Any excuse to talk about Joel McHale is a good one.
McHale has hosted The Soup for ten years despite the fact that he's also had supporting movie roles, helmed a TV comedy (Community) and had multiple TV guest spots and voice roles. He's a busy guy, but he's not whinging about it. He's doing his job, he's focused on the work and he's grateful to be a working actor. McHale has remained loyal to The Soup and is busting his ass to fit everything else in. Here's some of what he told Digital Spy:
On The Soup's first Emmy nomination
We see it like making a very fine Persian rug. It takes forever to make them, it's a labor of love and eventually you'll be recognized for it. But by that point, your fingers have just been gnarled to the bone!

On his work schedule
I remember once I didn't have a day off for eight months. But to be able to work in Hollywood as an actor and be paid for it was always a dream of mine, so I have a hard time going, 'No, I have to take this morning off…'

I just walk around in a constant state of exhaustion – kinda like Ryan Seacrest, just minus the billion dollars

On his British fans
Everyone British keeps telling me, 'You don't make fun of British shows so The Soup's not going to be as popular in the UK' – and I get that.

But we did Made in Chelsea – that show was amazing. Is it still on? We gotta get back to that.

I did the IT Crowd pilot, which I'm sure the UK folks were thrilled about. I only get a couple of hate tweets about that a week now -'What the f**k is this, McHale?!'

On being thrilled to do a guest spot on Sesame Street
It's those moments – like when I was on Sesame Street, where I was like, 'Oh, I have arrived – I have achieved a certain amount of success, because Sesame Street is asking me to come on'.

It was thrilling – I couldn't believe I was doing it. I was really profane when the camera was off. They sent me the script to see if I was okay with it – I'm like, 'You don't need to send me the script. It's approved – approved all the way!'
I haven't seen McHale on the US version of The IT Crowd. I'll have to look for the 2007 pilot, which is all that was filmed as it never made it to a full series. (Friends of mine watched the original British version and loved it, but I couldn't get into it.) It cracks me up that he still gets flack for it on Twitter.
Of course I've seen every episode of Community, which I consider one of the most brilliant comedies of all time. (If you ignore the gas leak season.) NBC has canceled the show, but it's been picked up by Yahoo! Screen and will return this fall with new free streaming episodes. I can't wait!
It's adorable that McHale is so excited about his Sesame Street guest appearance. That was in 2012, and he's still talking about it like it's the best thing ever. He just hosted the White House Correspondents dinner, but that pales in comparison to doing a Sesame Street segment. Here he is on Sesame Street explaining the word "prickly." I kept expecting mankini to come out in a porcupine bikini.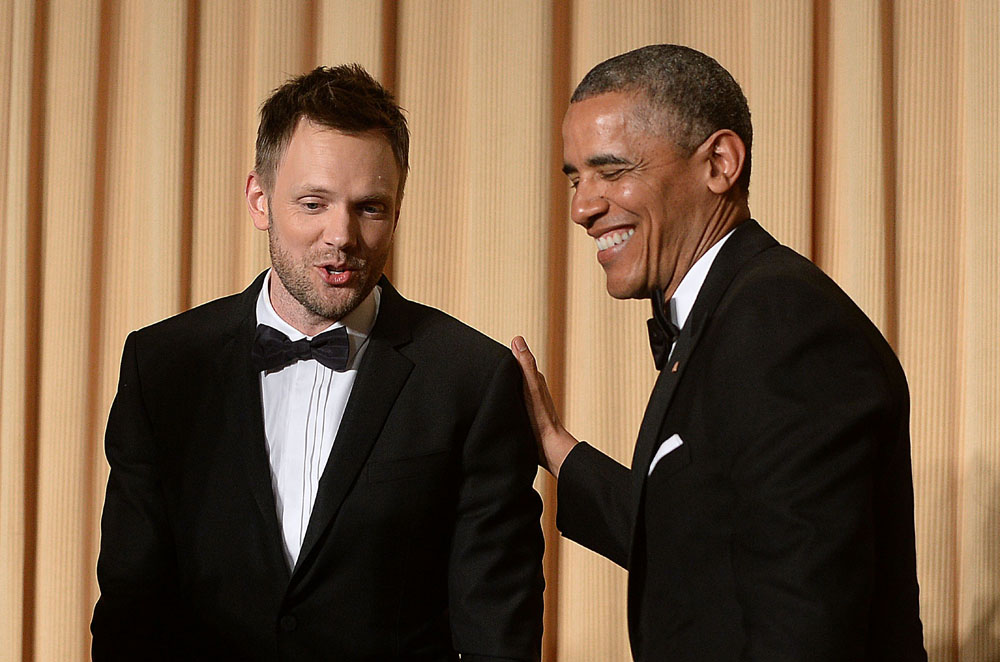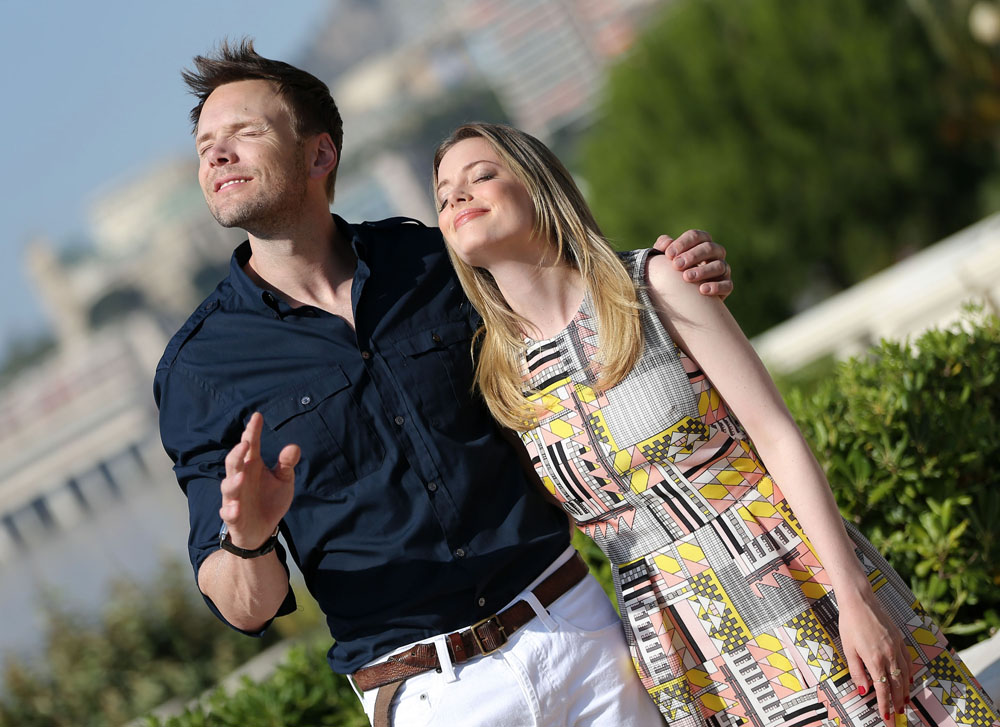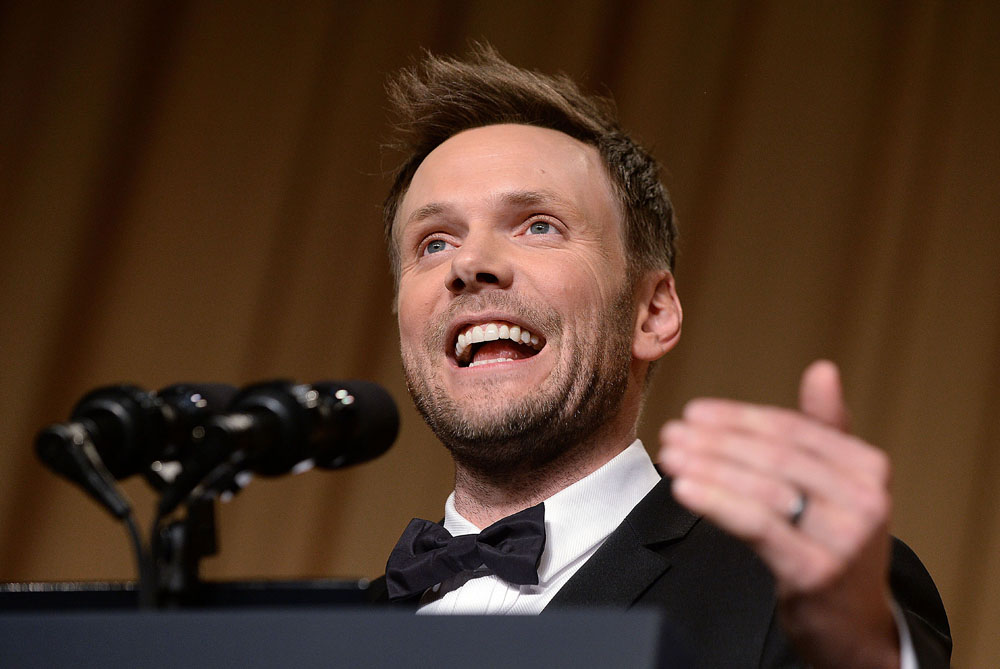 McHale is shown with Community co-star Gillian Jacobs at a photocall in June, at the White House Correspondents' Dinner in May and out in NY in May. Credit: WENN.com and FameFlynet