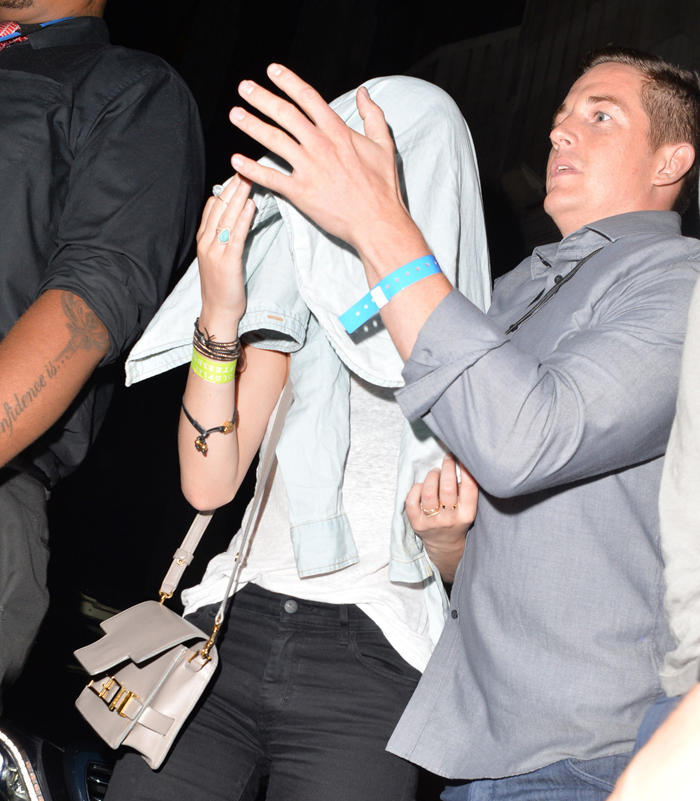 Believe it or not, this is a photo of Jennifer Lawrence leaving a Coldplay afterparty on July 1. I didn't think anything of these pictures when they surfaced. Lots of celebrities like bad music, you know? It turns out that JLaw wasn't only there for the music. Here's where it gets interesting. She and Nicholas Hoult officially split again in late July. Theories for the split included JLaw's "exploded ego" and conflicting schedules. The Independent said the split really happened a few months ago. The timeline is a bit iffy.
After the breakup, Nick jumped into filming Equals with Kristen Stewart. They talked about their chemistry at a Tokyo press conference. Nick and KStew went out for sushi and may have gone for piercings together. Everyone (including me) assumed that Nick and JLaw would eventually get back together. Maybe not.
E! reports that JLaw has been seeing Chris Martin since late June. I'm not surprised to see Chris dating. Gwyneth Paltrow has clearly moved on with a jumpoff. Am I surprised that Jennifer and Chris are now a thing? Hell yes:
Super-hot (and seemingly unlikely) couple alert!

Jennifer Lawrence and Chris Martin are seeing each other, multiple sources confirm to E! News. We're told that the pair has been spending quality together since late June after the Oscar winner split with her X-Men costar Nicholas Hoult.

The Coldplay frontman and ex Gwyneth Paltrow announced their separation after more than 10 years of marriage in March. Since the breakup, the exes have remained more than amicable and were even still living together at their Brentwood home in June.

Meanwhile, E! News exclusively reported in August that Lawrence called it quits with Hoult earlier this summer, with a source telling us that the breakup was "very amicable," adding that their successful careers made it difficult to find time for their relationship. "They spent a lot of time apart because of work, and it was difficult on their relationship," the insider said.

The Silver Linings Playbook star was photographed for the first time since the split last week in NYC, where she was snapped arriving at an airport while flashing her toned tummy in a white crop top.

"I'm a big fan of all things British," the Hunger Games actress said in an interview with The Sun back in January. "I get to spend some time there now and again and I like that I can go for fish and chips wearing the most awful outfit and it's cool, you know?"

Presumably, Martin is now part of that equation.
[From E! Online]
Honestly, I am in shock. We heard reports that Chris and Alexa Chung had cooled off. The Star story about Jennifer and Bradley Cooper getting flirty was obviously not true. I figured JLaw would start dating someone soon, but Chris Martin? Did not see that coming. She does like Brit boys although she could do better than Chris. If they're enjoying themselves, why not? You know, Goop and JLaw are polar opposites. Chris probably enjoys being with someone who enjoys the little things (farts) instead of "curating" snobbery.
Us Weekly adds to the story. Jennifer recently attended the NYC Coldplay concert. Chris made a Hunger Games reference onstage and blew a kiss towards the VIP area where JLaw was seated. God, this is so weird.
Here's a photo of Chris at the same afterparty as JLaw. Does he look victorious?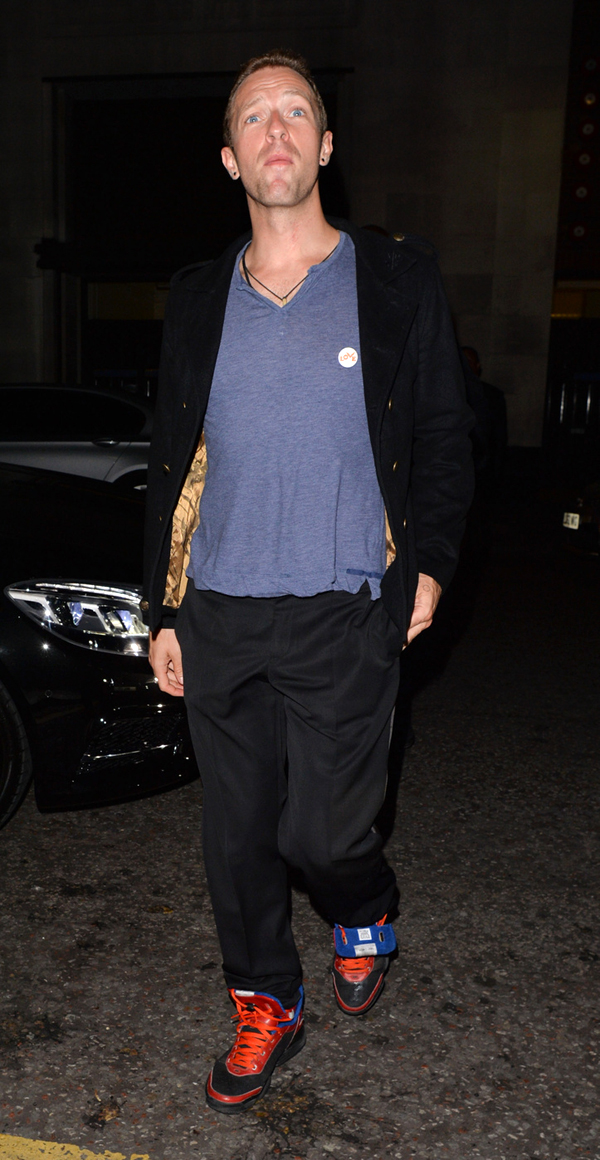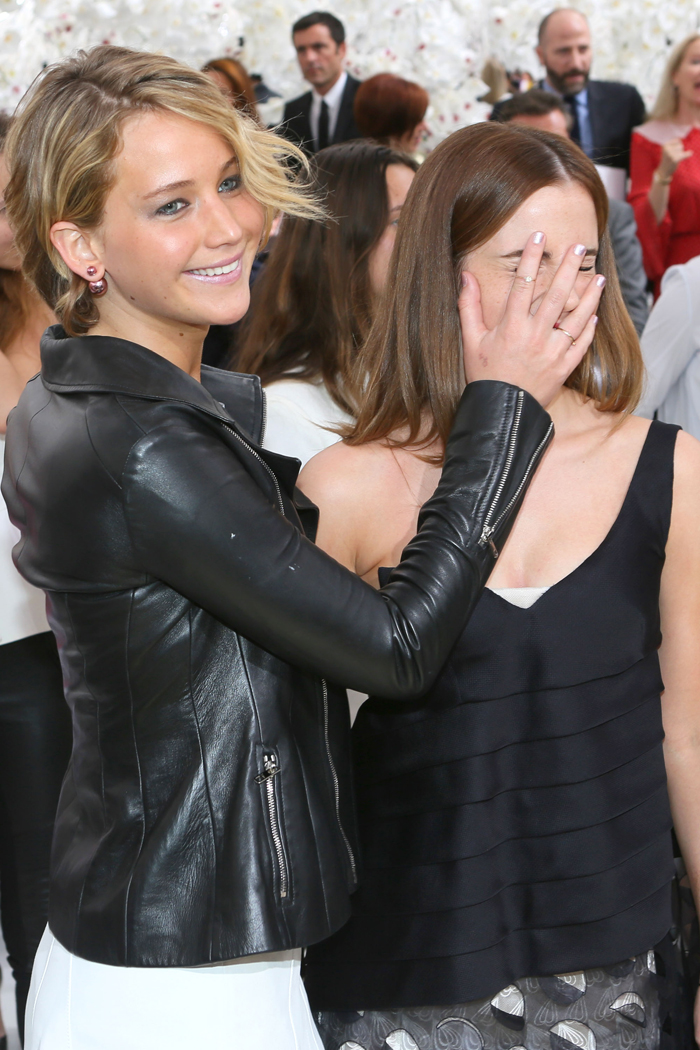 Photos courtesy of Pacific Coast News & Fame/Flynet