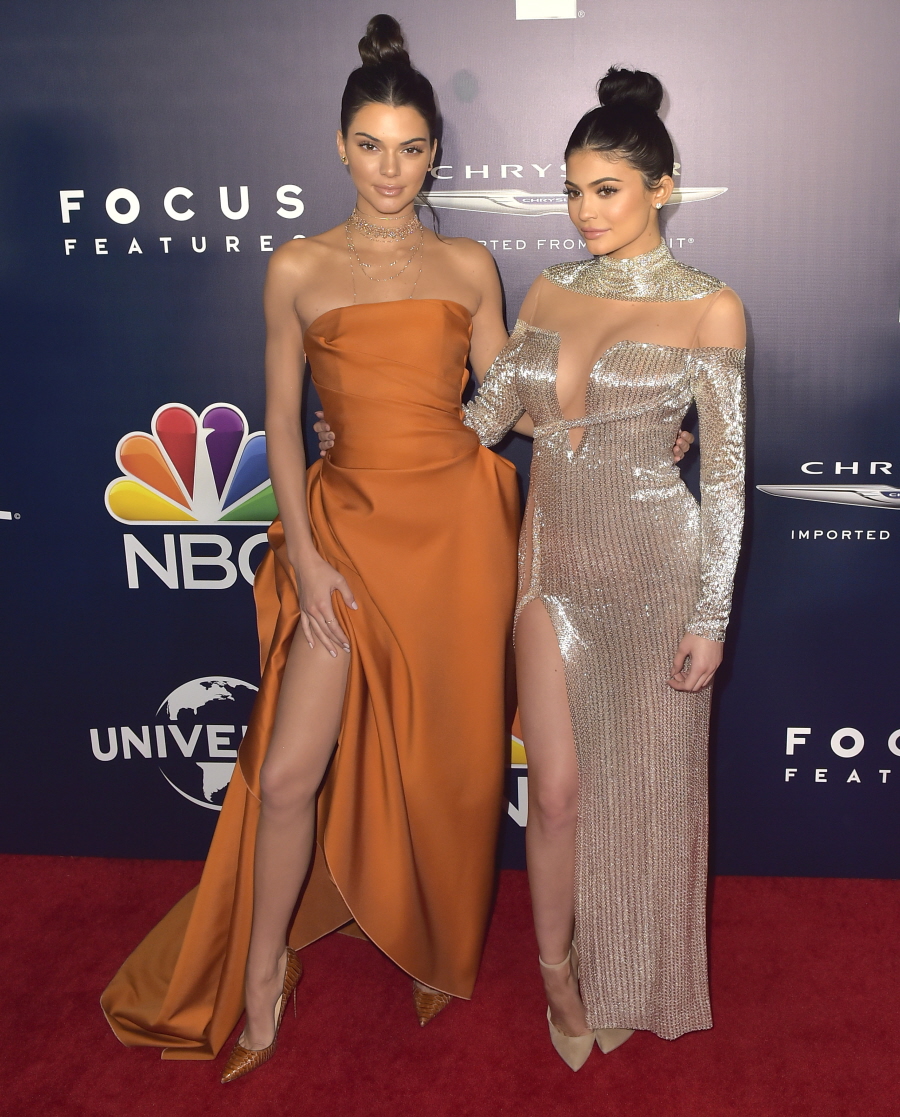 At the tailend of 2016, sisters Kendall and Kylie Jenner both got some "work" done. Kendall Jenner chose to not touch her body (at least as far as I could tell) and merely go in for some noticeable lip injections, and possibly some fillers and Botox. She suddenly had a big trout-pout for the Victoria's Secret show in November, as we discussed. Kylie, on the other hand, has been a "work in progress" for years now. Some believe she's trying to become Kim Kardashian 2.0, some believe she's just trying to get the body that Tyga wants for her, and some believe that Kylie is just a really mixed up and screwed up kid and that plastic surgeons are taking advantage of her. Whatever you believe, Kylie's breasts keep getting bigger, perhaps to match her Kardashian-esque fake butt.
I was reminded of all of this because Kylie and Kendall attended the post-Golden Globes party sponsored by NBC Universal. NBC Universal owns E!, so that makes this a business appearance, basically. Kylie wore Labourjoisie and Kendall wore Paule Ka. Both outfits are hideous. But again, all I can see is the work. Kendall's sad trout pout and Kylie's ridiculously oversized breast implants. These two need to stahp!! Like, I don't think Kendall's work is anywhere near as bad as Kylie's. Hopefully, Kendall will stop at some point and her face will go back to normal, maybe. But Kylie's going to be dealing with the repercussions of multiple surgeries for years to come.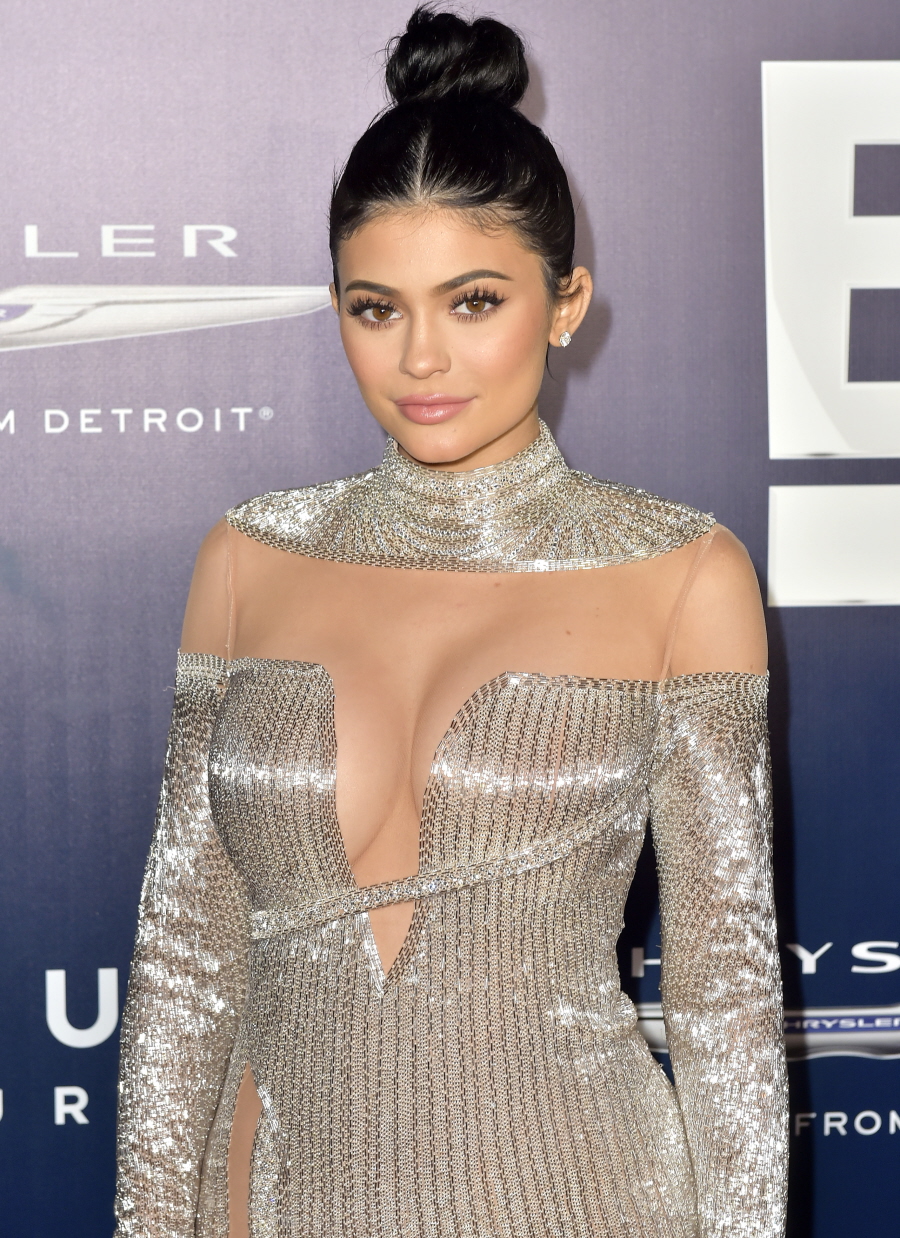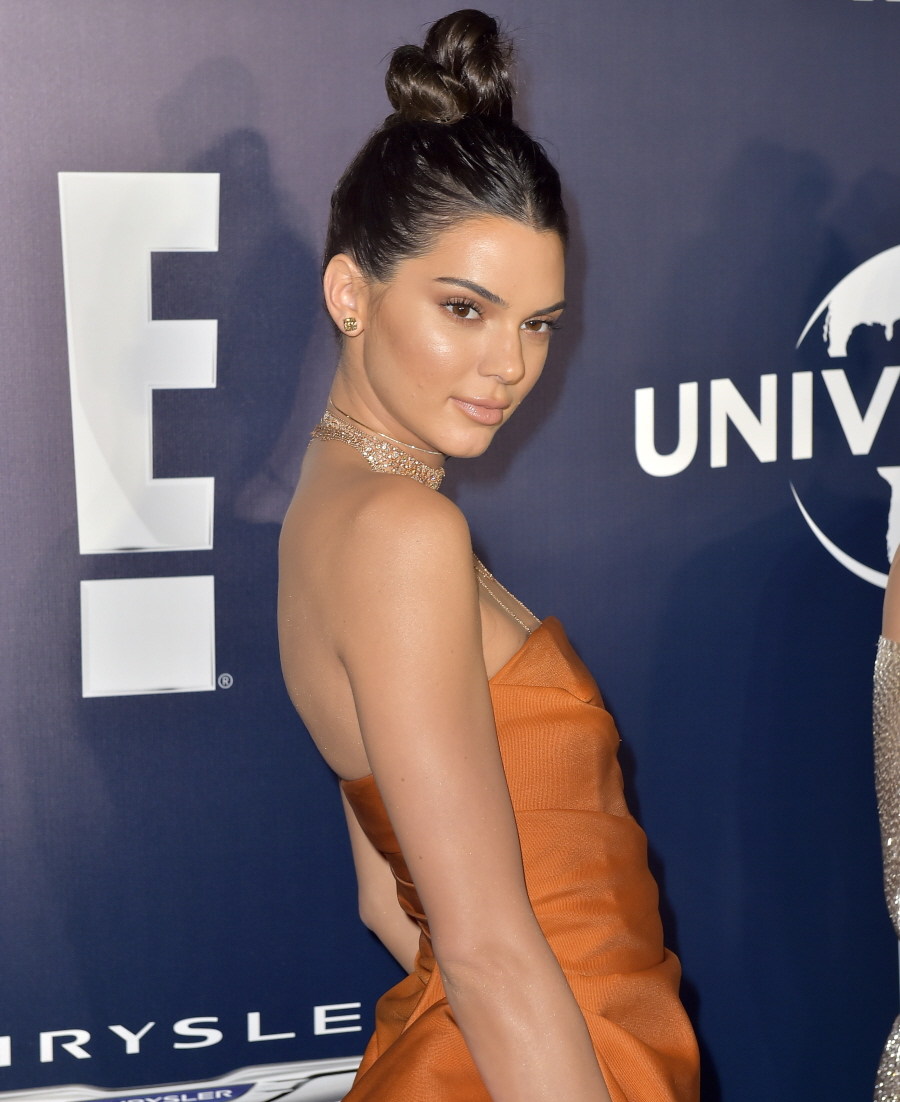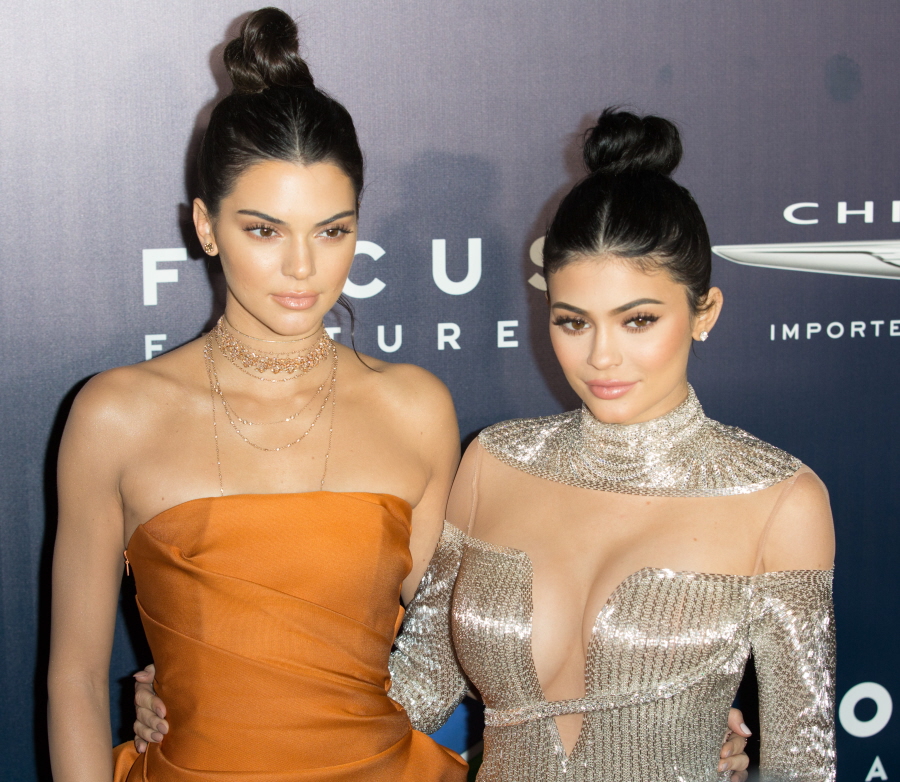 Photos courtesy of WENN.