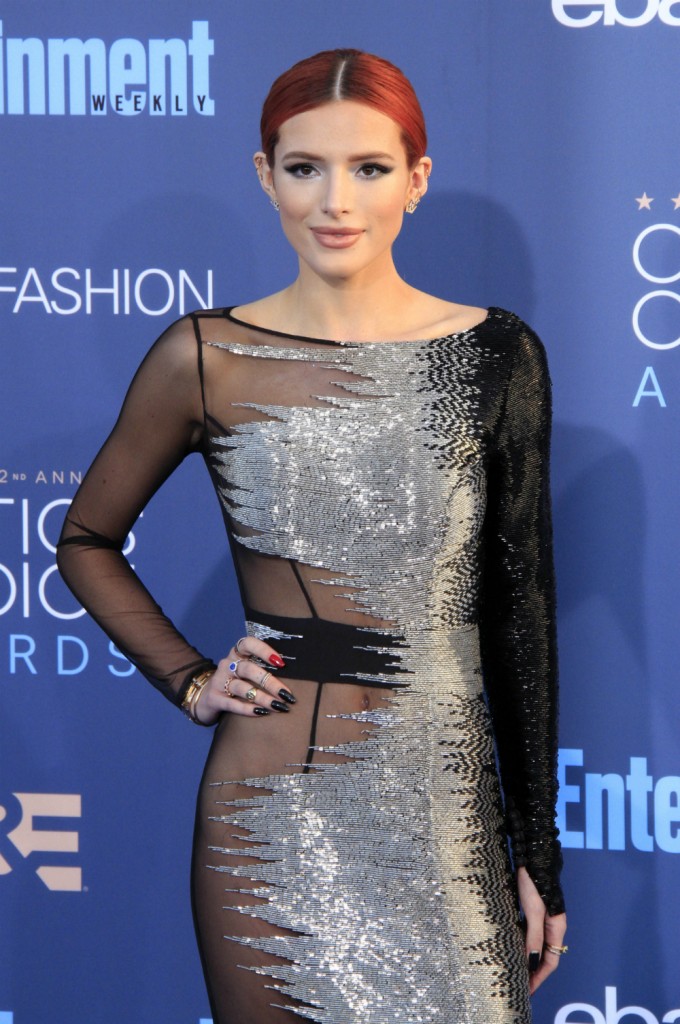 Bella Thorne is a bit of a head-scratcher for me. Like most of you, I see her multiple grabs to stay relevant and wish she wouldn't try so hard. However, I find myself often agreeing with her. I think she is perceived as messy in a figurative sense. She lives out loud but that's not really uncommon for someone that age. Bella recently spoke about feeling bullied online after she was accused of cheating on an ex. In her interview, she doesn't name the ex but the internet is under the impression the story has to do with Charlie Pugh and Tyler Posey. Briefly: Bella broke up with boyfriend Gregg Sulkin. Afterwards, she did what most people do when they get out of a long-term relationship and played the field. She dated Posey for a bit and and then moved on to Puth. Bella posted a throwback pic of her and Tyler and Twitter accused her of cheating on Puth. Puth took Twitter at their word and told them he was going to tap out of the situation. Bella responded by saying this was nuts, she and Posey had been broken up for weeks and Puth should have asked her, not Twitter, to clear things up but it doesn't matter because she and Puth were only just friends anyway. See? Messy.
The problem is that you and I can walk away from messy with little more than an eye roll. But social media can't and they went after Bella hard, which left her a bit bereft. Having rallied, Bella is speaking out against this treatment and saying she will not stand for bullying of any kind.
Bella Thorne is learning to listen to herself over the haters.

The former Shake It Up! actress tells PEOPLE that, although she is in the process of getting her happy back, she admits she wrestles with how much attention to pay to negative comments from Internet critics.

"It's hard. I was in a happier place [a while ago] than I had been recently," says Thorne, 19. "And now I'm back to a happier place."
The Disney Channel alum revealed that her split from an ex was a trying time in her life and that she was deeply affected by the negative comments from social media users who assumed she'd cheated.

The actress shares that after she a split from an ex, she "was getting death threats for a hot minute because they thought I had cheated on my ex, which is a total lie."

"When I woke up that morning — it f—ing sucks," she recalls of the moment she got backlash from social media users. "It doesn't feel good to think that everybody in the world just thinks you're an absolutely disgusting person and just because I'm somebody where people know my name, it's so much worse for me."

She continues, "And people think that, like, we don't get bullied in Hollywood — but we do! We get bullied by the public eye and fans and it's really, let me tell you, it f—ing hurts."

"I'm letting kids know like, 'If somebody's being rude to you, you have the right to stick up for yourself!' When I see [bullying] on other people's pages, I respond because it irks me to my core."
For those of you unaware, Bella has spoken out about bullying before. She has faced many challenges: poverty, severe acne and dyslexia and been very open about all of them and the backlash she endured because of them. It's easy to dismiss a celebrity crying foul over the bullying on social media. We all have a version of "then get off" running in the back of our minds. But I am standing up for Bella on this because there are so many instances of kids being bullied online and no one really knows how to handle it. Maybe an actor needs a thicker skin when it comes to their appearance or performance but most younger kids shouldn't have to. I like hearing someone speaking up for them. Playgrounds are tough enough, no accountability makes them terrifying. I like that she will comment when she sees examples of this online, it probably makes that person feel someone has their back.
And for the love of Pete, can people stop with the death threats? Honestly – that's not messy, that's a crime.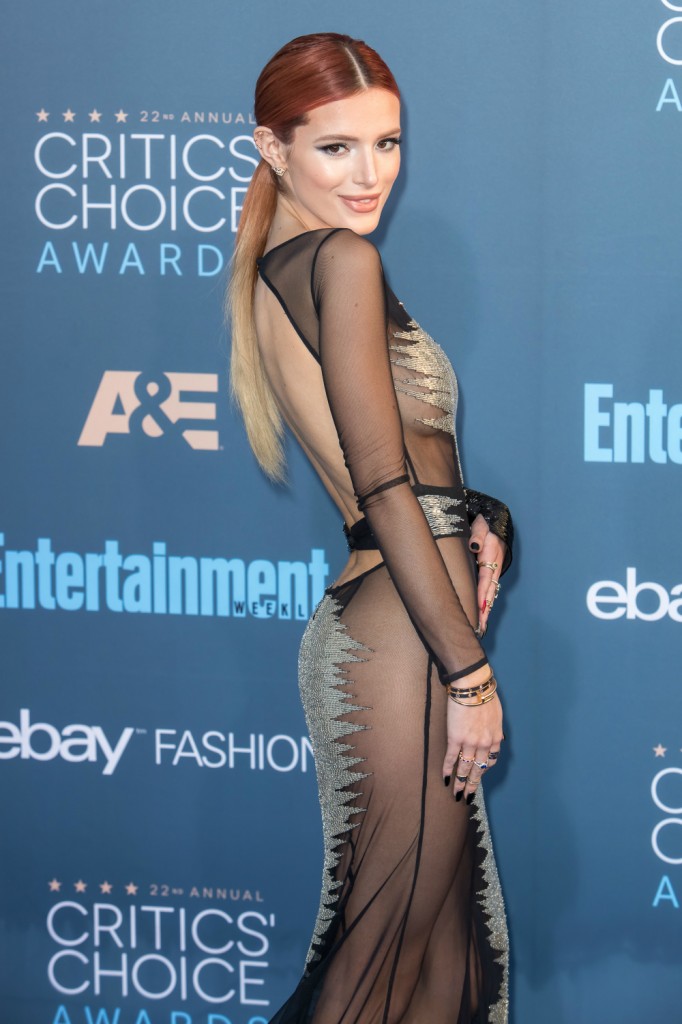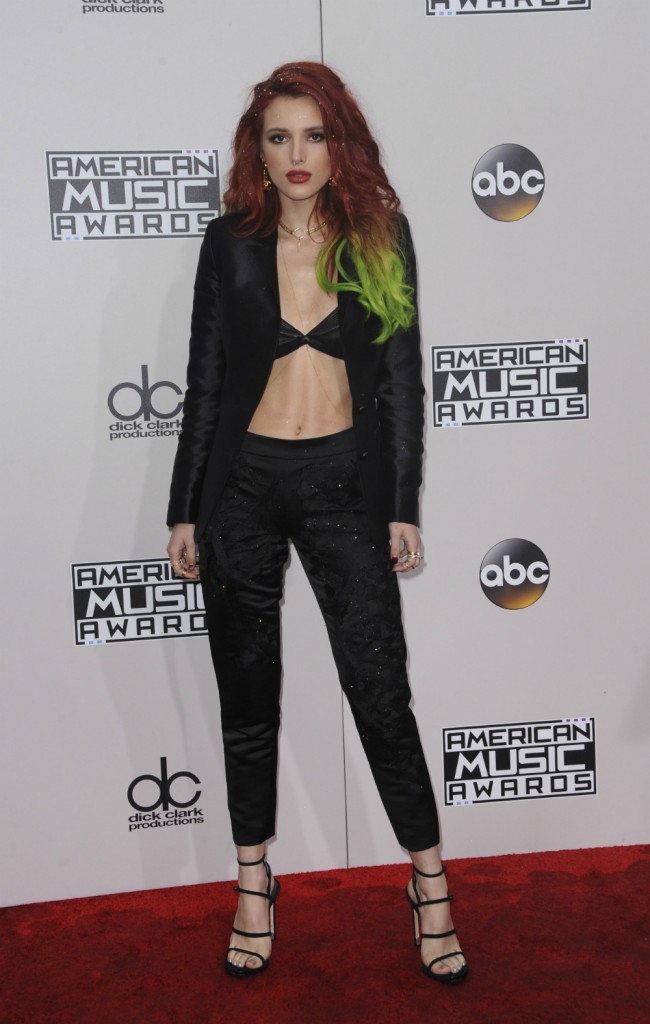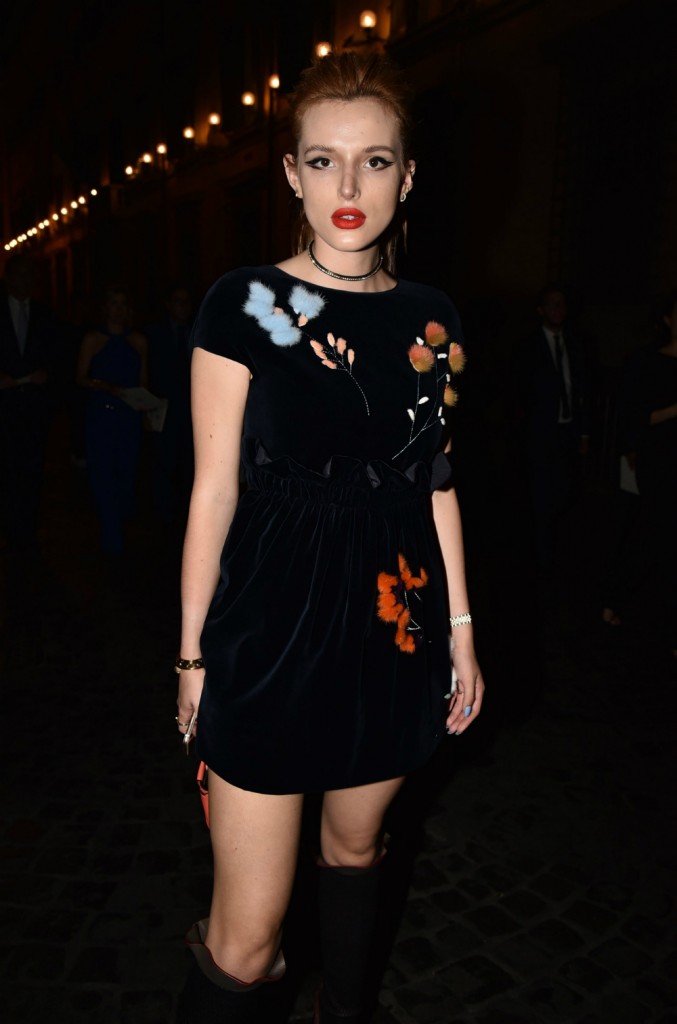 Photo credit: WENN Photos and Instagram