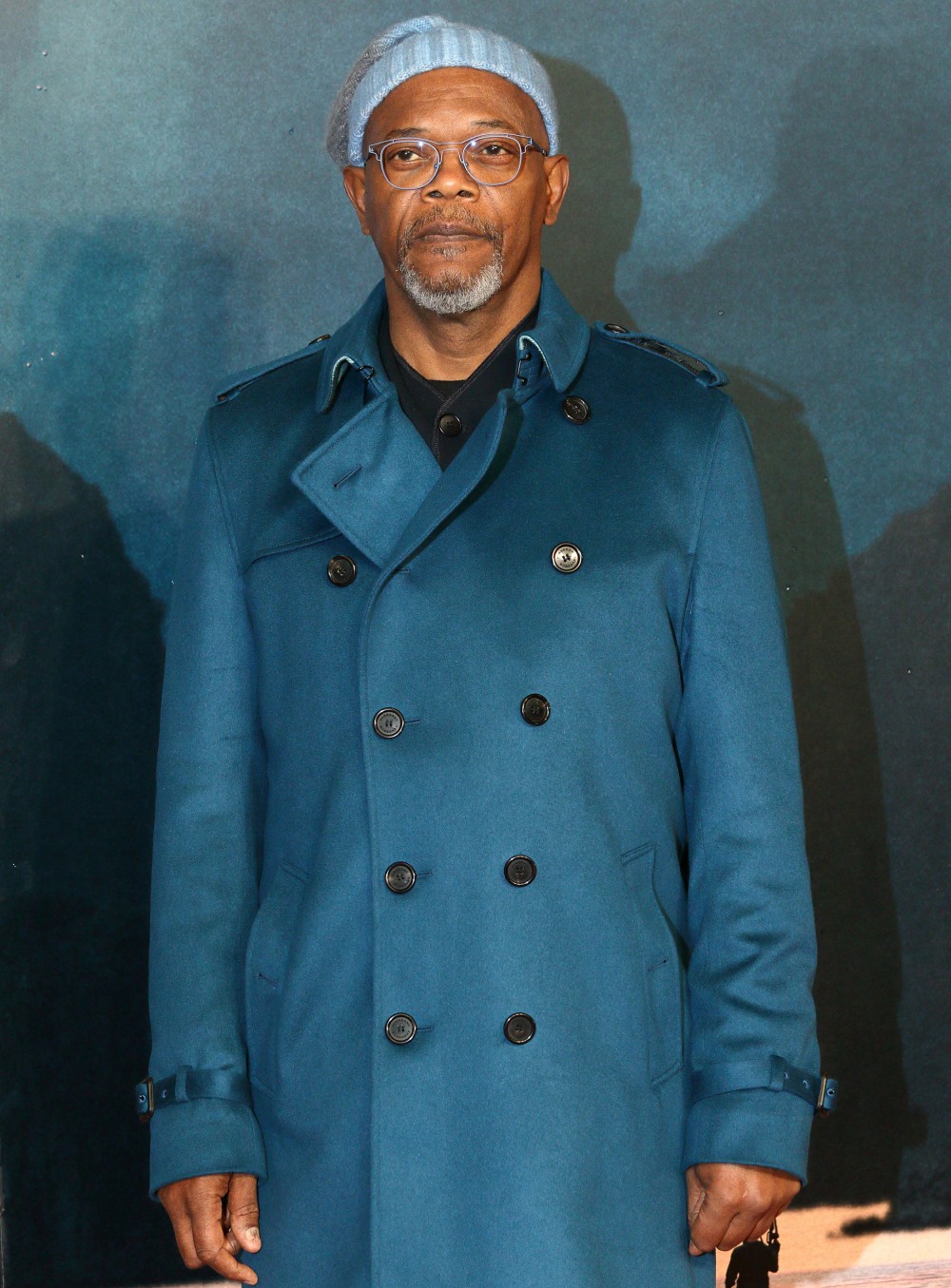 I didn't realize before now that the lead actor in Get Out, Daniel Kaluuya, is a British actor. Apparently, writer/director Jordan Peele auditioned many African-American actors and some black British actors and Daniel is the one who stood out for Peele. I bet it was also a financial decision, considering the tiny budget of Get Out, and Peele wanted to hire an actor who would be okay with basically making scale. But the fact that so many black British actors are finding work in American films – by playing African-American characters – has pissed off Samuel L. Jackson. Sam seemed to open Pandora's Box when he discussed how black British actors don't have the same kind of institutional insight into the struggles of African-Americans.
Samuel L. Jackson thinks too many black British actors are being cast in American roles.

"I know the young brother who's in the movie, and he's British," Jackson said. "There are a lot of black British actors that work in this country. All the time. I tend to wonder what would that movie have been with an American brother who really understands that in a way. Because Daniel grew up in a country where they've been interracial dating for a hundred years. Britain, there's only about eight real white people left in Britain … So what would a brother from America made of that role? I'm sure the director helped. Some things are universal, but everything ain't."

Asked why he feels this is a recurring issue, Jackson answered, "They don't cost as much. Unless you're an unknown brother that they're finding somewhere."

He added, "They think they're better trained, for some reason, than we are because they're classically trained. I don't know what the love affair is with all that. It's all good. Everybody needs to work, but there are a lot of brothers here that need to work too. They come here because there are more opportunities, and they actually get paid when they work here. Which is fine."

But it's not just Kaluuya's casting Jackson took issue with, he also brought up David Oyelowo's turn as Dr. Martin Luther King Jr. in "Selma."

"There are some brothers in America who could have been in that movie who would have had a different idea about how King thinks," he said.

Jackson's comments haven't gone over well with other black British actors, including "Star Wars: The Force Awakens" star John Boyega. After the interview started circulating online, the actor tweeted, "Black brits vs African American. A stupid ass conflict we don't have time for."

Over the weekend, "Get Out" director Jordan Peele explained that he originally agreed with Jackson about the importance of casting an American in the lead role, but that he was swayed by Kaluuya's performance. "Once I'd wrapped my head around how universal these themes were, it became easy for me to pick Daniel, because at the end of the day, he was the best person for the role," he told the Observer. "He did the audition and it was a slam dunk."

Kaluya, for his part, told Vulture last month that even though he was raised in England, he fully understood what his character was going through.

"I know what it means to be stopped by police. I've been stopped by police a lot. And the party scene, when everyone was highlighting how black Chris was and saying 'black' things and being nice. You kind of can't say anything, because you know the intention is to make people feel welcome. However, the impact is making people feel isolated and different, because you just want to feel included, like you belong. That's what the conflict is, and that's what it captured. Only a black guy could write this, only someone that lives this," he told the website.
I've covered interviews with Idris Elba, David Oyelowo and David Harewood where they basically say that they come to America to work because that's where the jobs are for black actors. There is a thriving British film industry and a British TV industry, but there are few quality roles and less consistent work for black British actors in Britain. So they work on their American accents and get work over here. I do think Sam has a point about what actors bring to the table as far as living the American life, and dealing with systemic oppression from birth in America. But I also think… they're actors. They can research and they can pretend.. And it's not like the Great Britain has an amazing record of being 100% woke, which is evidenced by the fact that black actors aren't finding work in Great Britain. American film/TV is still profoundly f–ked up when it comes to inclusion, but we're still doing better than Britain.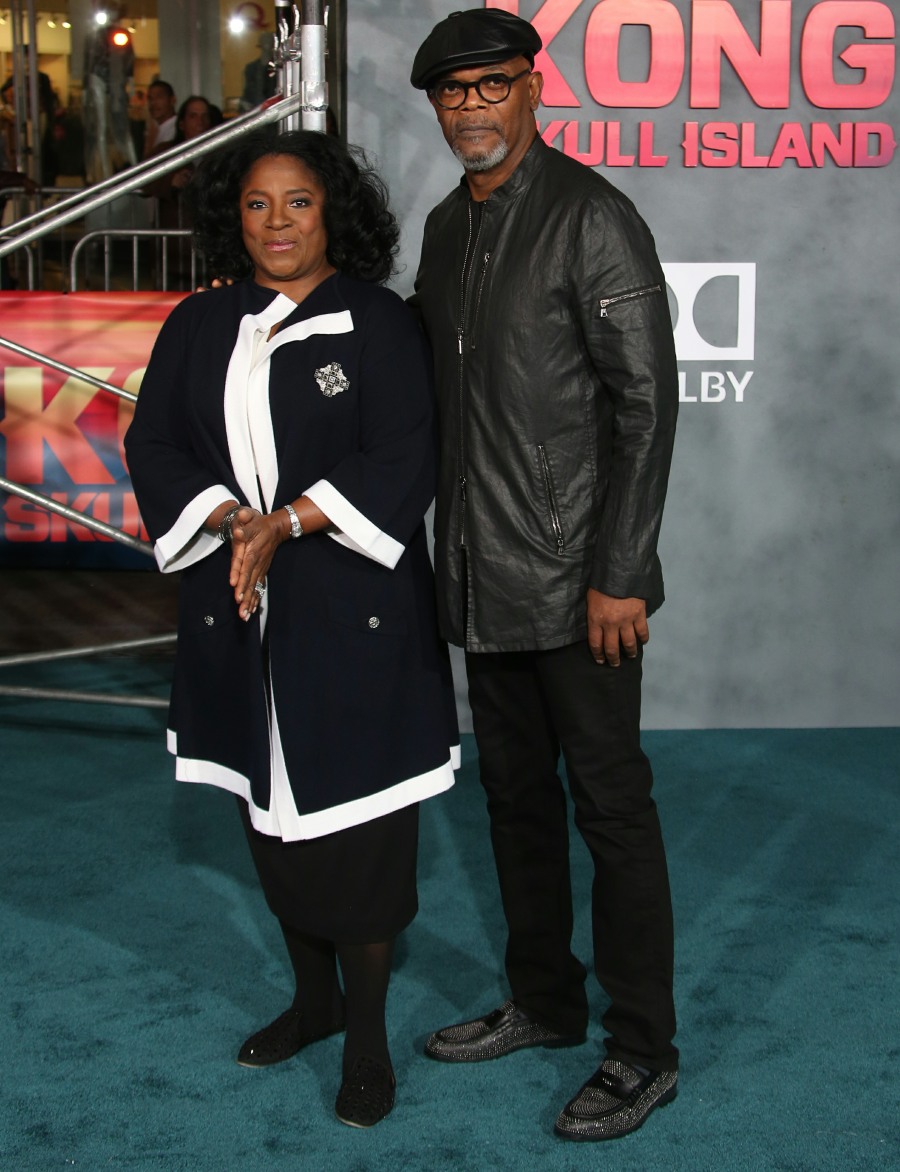 Photos courtesy of WENN.