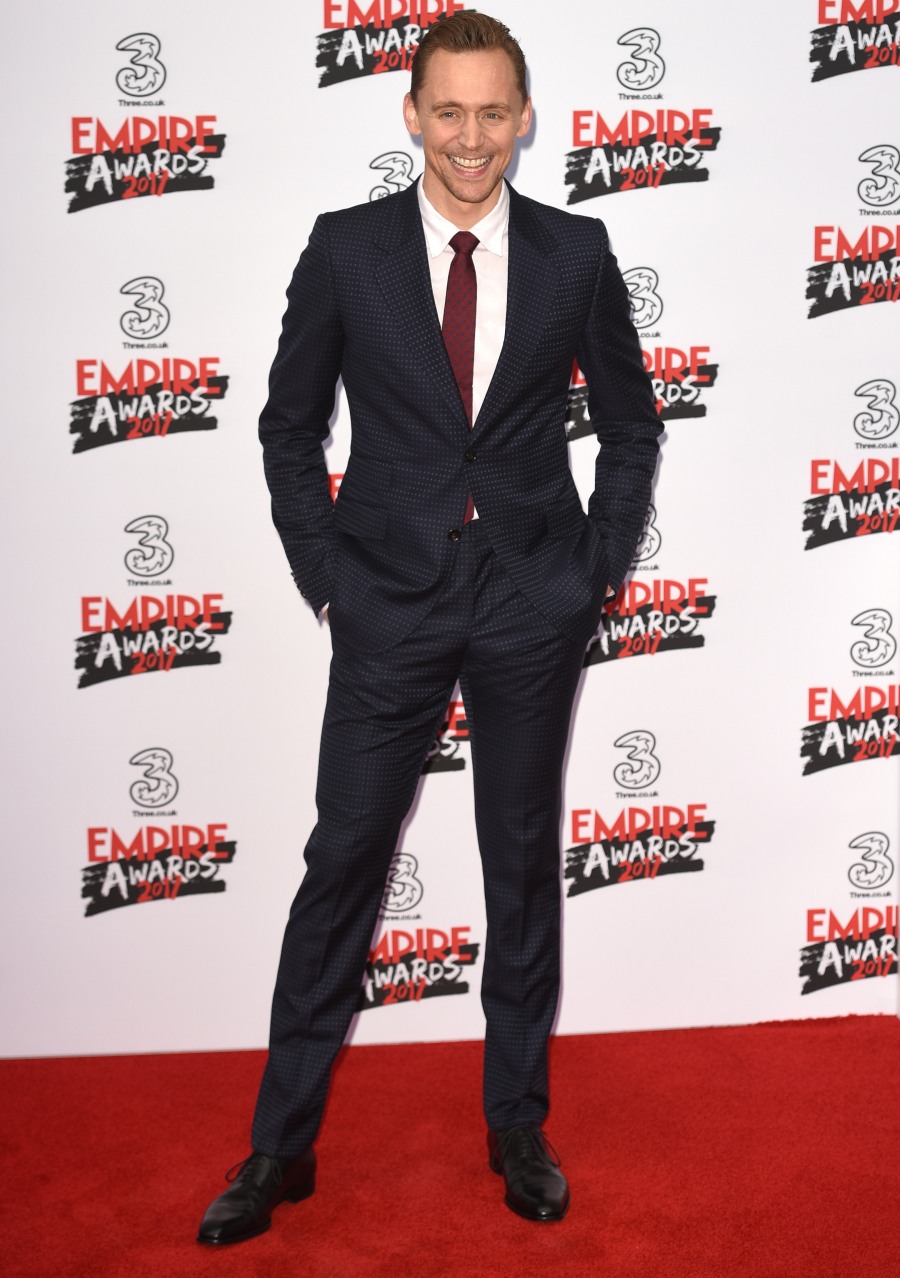 It's going to be a good day, I hope, because we have new Tom Hiddleston photos and that's always nice. Tom is finished with Kong: Skull Island promotion, which took him around the world. Last week, he was in Asia with Brie Larson and Samuel L. Jackson (Brie was posting social media photos), and now he's back in London. Last night, he attended the Empire Awards held at the Roundhouse in London. His suit was polka-dotted! I'm assuming it was Gucci, because of his big Gucci contract. Tom went to the show because he ended up winning the "Empire Hero" award, plus The Night Manager won Best TV Series. And since we know Tom loves to make awards-show speeches, I was prepared for another cringeworthy endeavor as I read his speech. But no – he seemed to keep it short and sweet:
"I'm not quite sure I deserve it to be honest. But that is probably my self criticism manifesting in front of recording cameras. It is a huge honour and I feel very grateful…All I wanted was to be an actor when I was a child and to the best I could. [I wanted] make films that people enjoyed and I feel very honoured and grateful that Empire have chosen me."
The Daily Star seems to suggest that Hiddles was making a reference to Taylor Swift and The Glorious Tiddlebanging of 2016. Possibly. In my mind, the success of Kong: Skull Island has helped Tom's post-Swifty narrative to the point where people aren't going to bring it up constantly. But Tom is an overeager puppy, and he probably thinks that he needs to make a reference to it, however oblique. Speaking of the success of Kong… it was #2 at the domestic box office this weekend, and the film has already made about $260 million domestically and internationally. It's a good-sized hit and I bet people will want to make a sequel.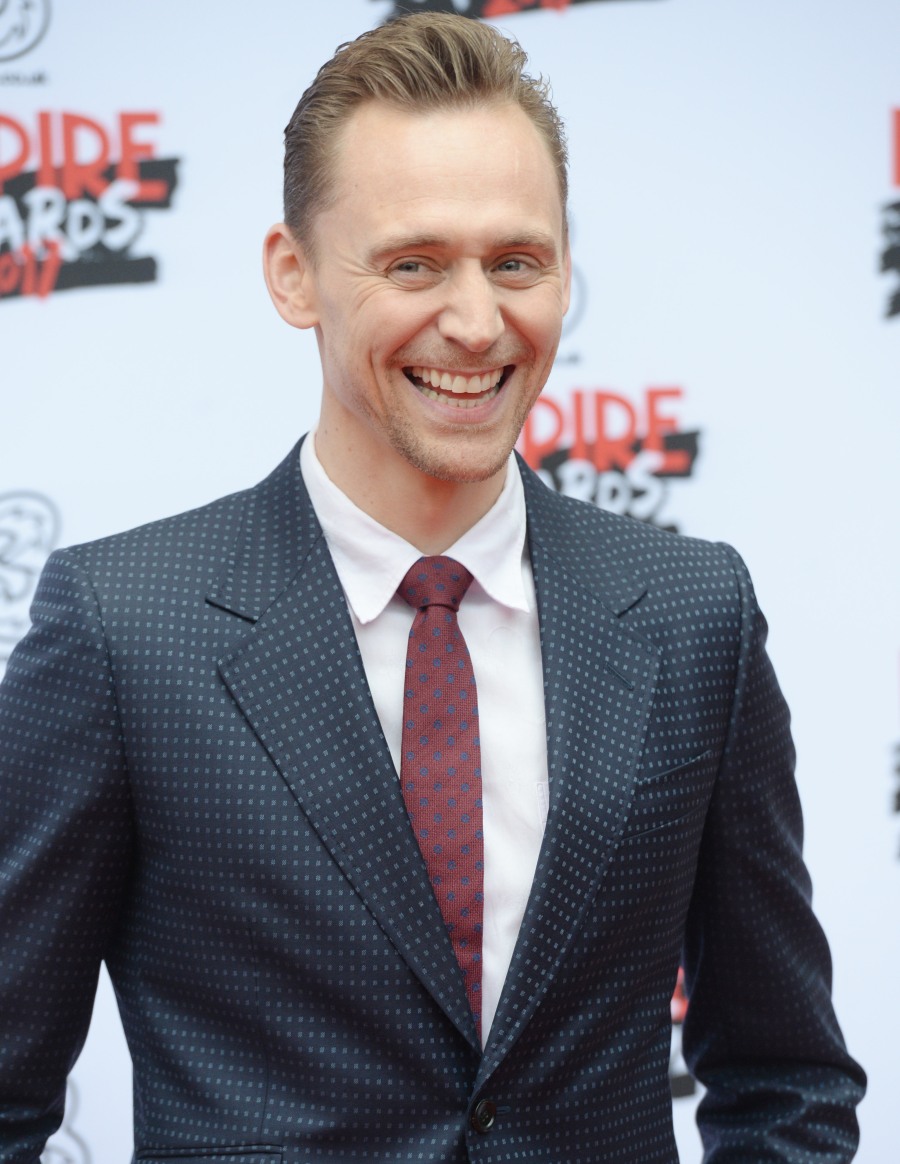 Here's Hiddles talking at the Empire Awards: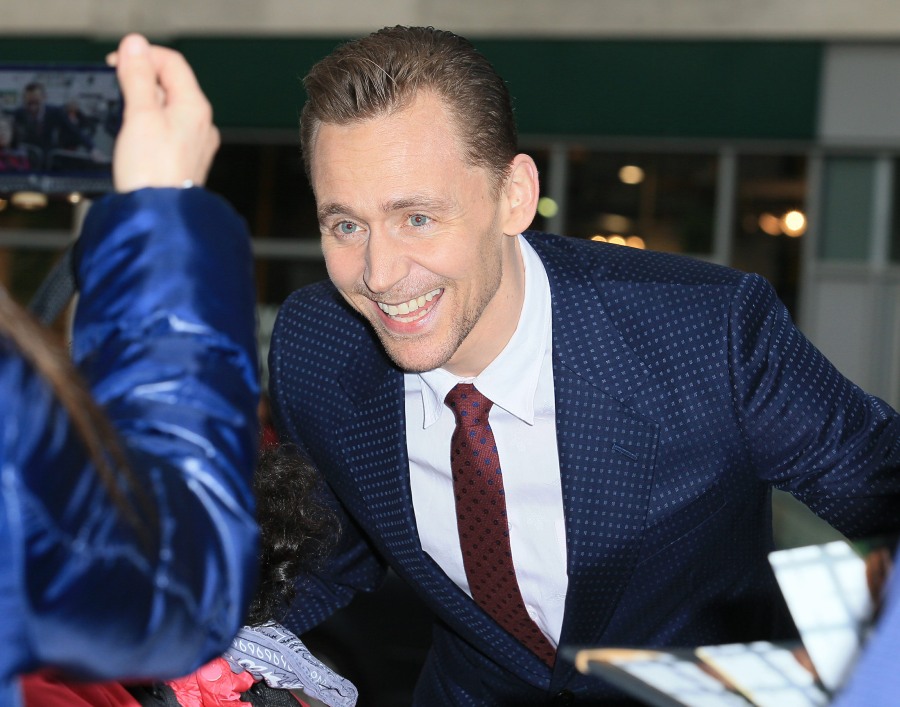 Photos courtesy of WENN.