Tom Cruise is planning to recruit for Scientology in Australia this summer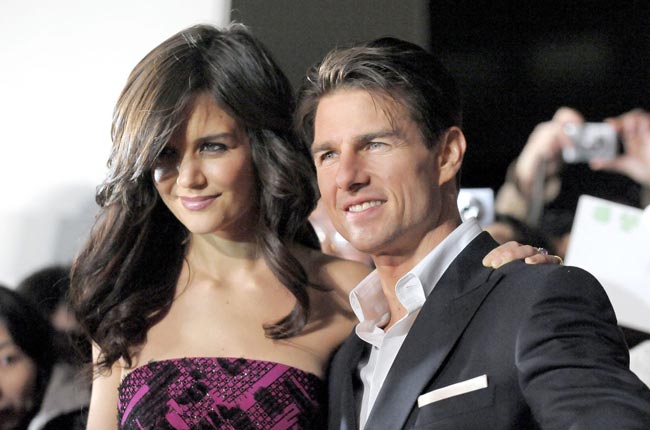 Tom and Katie on 3/12/09 at the Japan premiere of Valkyrie. Credit: WENN.com
Take this report for what it is, a rumor from the British tabloids. Daily Mail gossip columnist Katie Nichols is reporting that when Katie Holmes goes to work on that creepy thriller in Australia this summer, her husband Tom Cruise will be joining her for moral support – and to further the cause of Scientology in Australia. Apparently, the Church of Scientology hasn't gained any kind of foothold down under, and Tom is going to spend several months recruiting and trying to "dispel the myths that Scientology is a cult" according to an unnamed source.
This sounds a lot like what happened when Tom was filming Valkyrie in Germany. The German government (and many Germans) consider Scientology to be a cult, and Tom is considered Scientology's "face". During the film shoot, Tom's presence in Berlin seemed to cause major grief for all involved, despite his meetings with German leaders, where he attempted to convince government officials that The CoS is a legitimate religion rather than a cult engaged in racketeering that doesn't deserve tax-free status. Now it seems Tom will have to bring his charm offensive to Australia:
Tom Cruise will launch a recruitment drive for his Scientology church in Australia.

His charm offensive will begin when he relocates to Melbourne for four months while his wife, Katie Holmes, begins work on her latest film, Don't Be Afraid Of The Dark.

'Tom knows that he will have his work cut out as the church attracts protesters,' says my source.

'But he hopes his presence will help change minds and dispel the myths that Scientology is a cult.'

The state of Victoria outlawed Scientology for six years in the Sixties after it was branded 'evil' by a local lawyer.

Katie will begin shooting in August amid tight security. Sources say the cast will have to sign 20-page confidentiality agreements and the couple want to recruit a large 'entourage'.
[From The Daily Mail]
Surprising that Scientology didn't get a bigger boost in Australia when Tom was with Nicole Kidman. Oops, did I just stumble upon one of the reasons for their divorce? Perhaps Nicole was audited one too many times, and she talked! That must be why CoS didn't take in Australia.
A bit off-topic, but I finally watched Valkyrie this weekend with my dad. My father commented during one of the critical scenes that "Hitler needed to be audited" which still has me giggling. I actually thought the film was really good, and Tom was great in it. Of course, he was helped by a stellar cast, including Bill Nighy, Eddie Izzard and Tom Wilkinson. Still, it's a shame that movie wasn't discusses more as one of Tom's better performances. All because people think he's so loopy with the Scientology stuff. Tsk, tsk.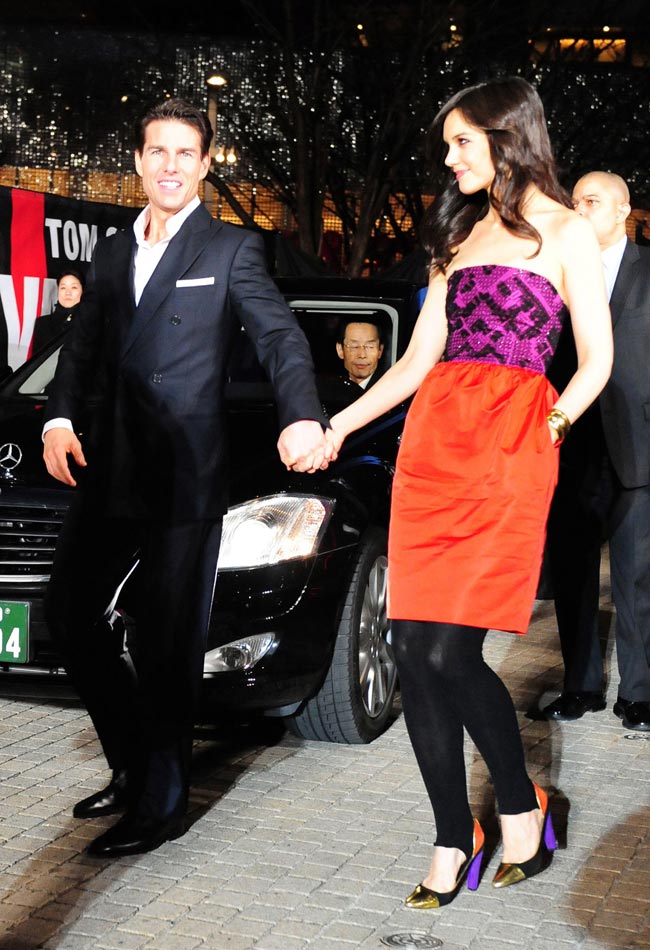 Written by Kaiser

Posted in Cults, Katie Holmes, Tom Cruise

- Friends reunion on Ellen [Popsugar]
- Lindsey Vonn watches Tigers kids [Lainey Gossip]
- George Michael fell out of a car going 70mph [D-Listed]
- Real Housewives of Orange County recap [Reality Tea]
- New Man of Steel trailer [Pajiba]
- Jared Padalecki's hot bod [Buzzfeed]
- Doctors confirm Taylor Swift's new boobs [Evil Beet]
- Catherine Zeta-Jones finished treatment [CDAN]
- Anna Paquin hates the paps [Celebslam]
- Lance Armstrong is gross [The Blemish]
- What is Barbara Palvin wearing? [Moe Jackson]
- This is Petra Nemcova? [SVC]
9 Responses to "Tom Cruise is planning to recruit for Scientology in Australia this summer"