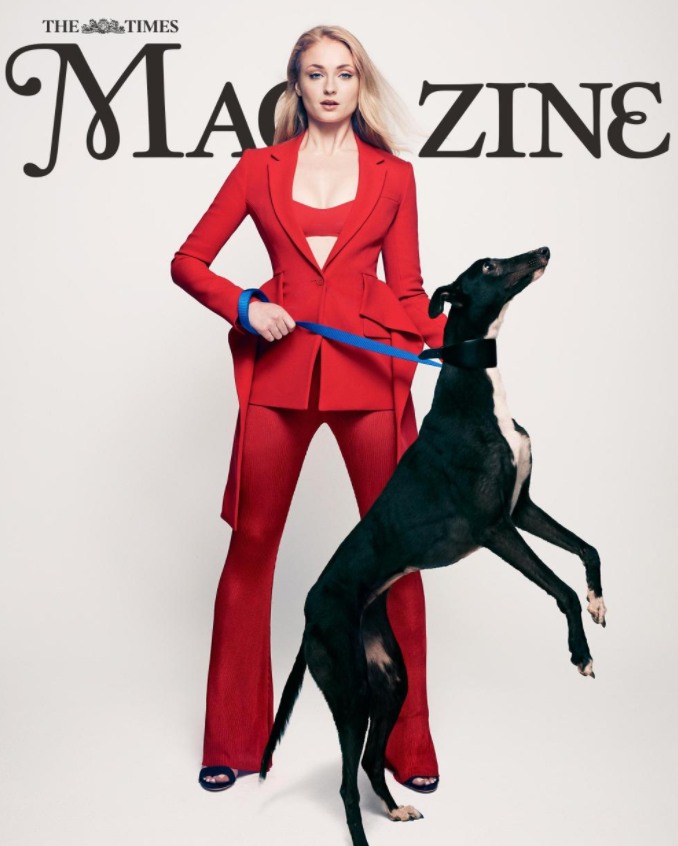 Sophie Turner is most famous for playing Sansa Stark on Game of Thrones. Sophie was cast in GoT when she was just a child – she was 13 years old during filming of Season 1, I believe. She and Maisie Williams – who plays her sister, Arya – were both just kids when they were cast, and they formed a special friendship and all of that. Sophie often "reads" as older, on screen, because she's so tall and she simply just looked older in all of her costumes and everything. She's only 21 years old now, and in a new interview with the Times Magazine, she's reflecting back on how Game of Thrones became her "sexual education." But not in a gross way, I think.
"Game of Thrones" star Sophie Turner has hit back at viewers who complained over the controversial rape scenes. The actress – who plays Sansa Stark in the HBO fantasy epic series – isn't a fan of the people who complained about the depiction of her character's horrific rape ordeal in the show.

"Sexual assault wasn't something that had affected me or anybody I knew, so I was pretty blase about the whole thing," she told the Times' magazine. "Naively so. And then I shot the scene, and in the aftermath there was this huge uproar that we would depict something like that on television. My first response was like, maybe we shouldn't have put that on screen at all."

The benefits to shooting the scenes and portraying it in a realistic and horrific way have been to increase conversation about it, she added.

"The more we talk about sexual assault the better, and screw the people who are saying we shouldn't be putting this on TV and screw the people who are saying they're going to boycott the show because of it," she said. "This sort of thing used to happen and it continues to happen now, and if we treat it as such a taboo and precious subject, then how are people going to have the strength to come out and feel comfortable saying that this has happened to them?"

Sophie also revealed that the other explicit scenes led to her getting her own version of "sex education" on set.

"The first time I ever found out about oral sex was from reading the script. I was like… 'Wow! People do that? That's fascinating!'" she added. "I guess that was my sex education. Being on Game of Thrones."
At the time of Sansa's wedding and wedding-night rape, I said that I wished that had not happened to the character, but I never, like, threatened to boycott the show. You know why? Because at this point, you know what you're getting with Game of Thrones. If you're watching it and Sansa's wedding night rape was the bridge too far, then how was everything else A-OK with you? I think Sophie did approach everything like a naive kid, which is why she didn't realize that the storyline would be such a big deal. I do have one thing to add though, and it's about this: "…if we treat it as such a taboo and precious subject." As with everything, context is everything. The issue was that a beloved character was raped, but there was also an issue of how the show treated sexual assault in general, whether female characters have agency in general. There was also an issue with that one particular scene because the director chose to make Sansa's rape about how Theon FELT about it. Which isn't great from a narrative perspective.
Now, all that being said, I get the feeling that the showrunners and producers do a good job of protecting Maisie and Sophie as actors too – they come across as well-adjusted people in interviews, as opposed to Disney-bots or whatever.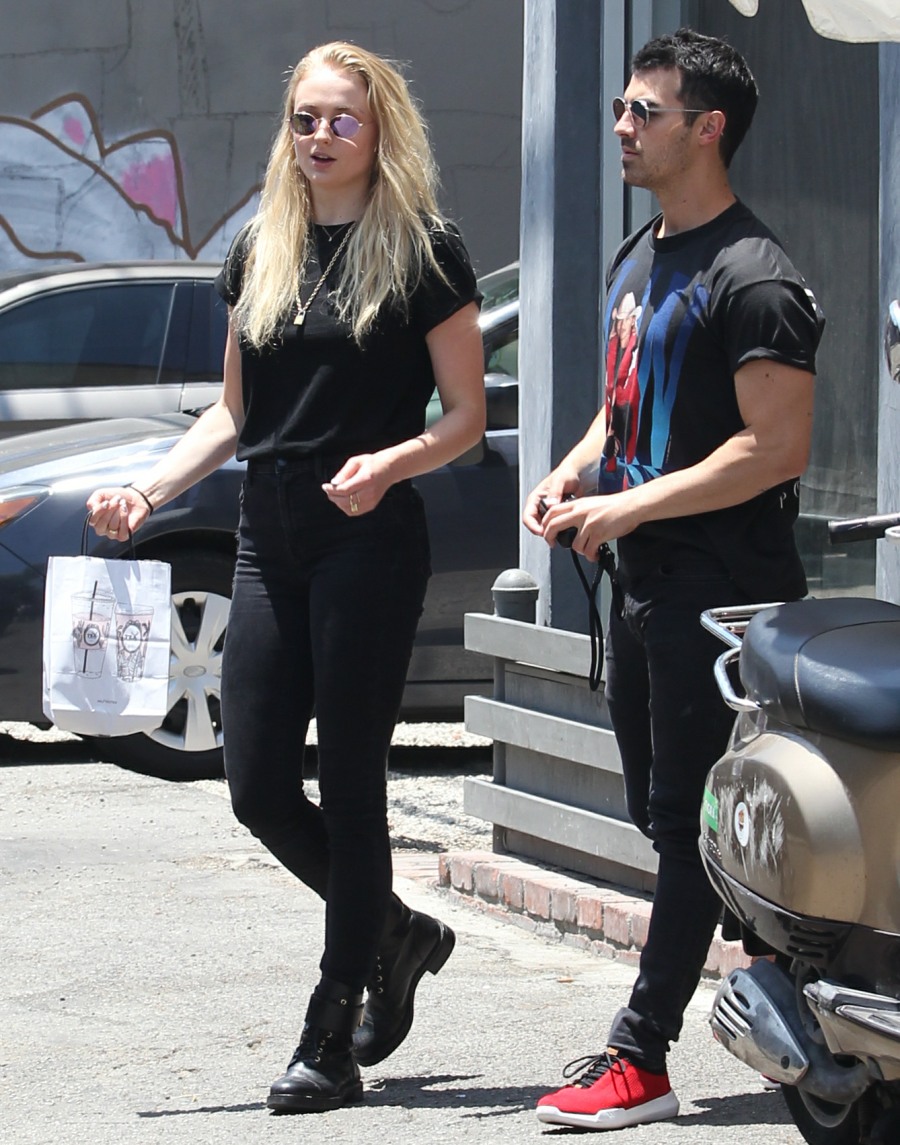 Photos courtesy of WENN, cover courtesy The Times Magazine..