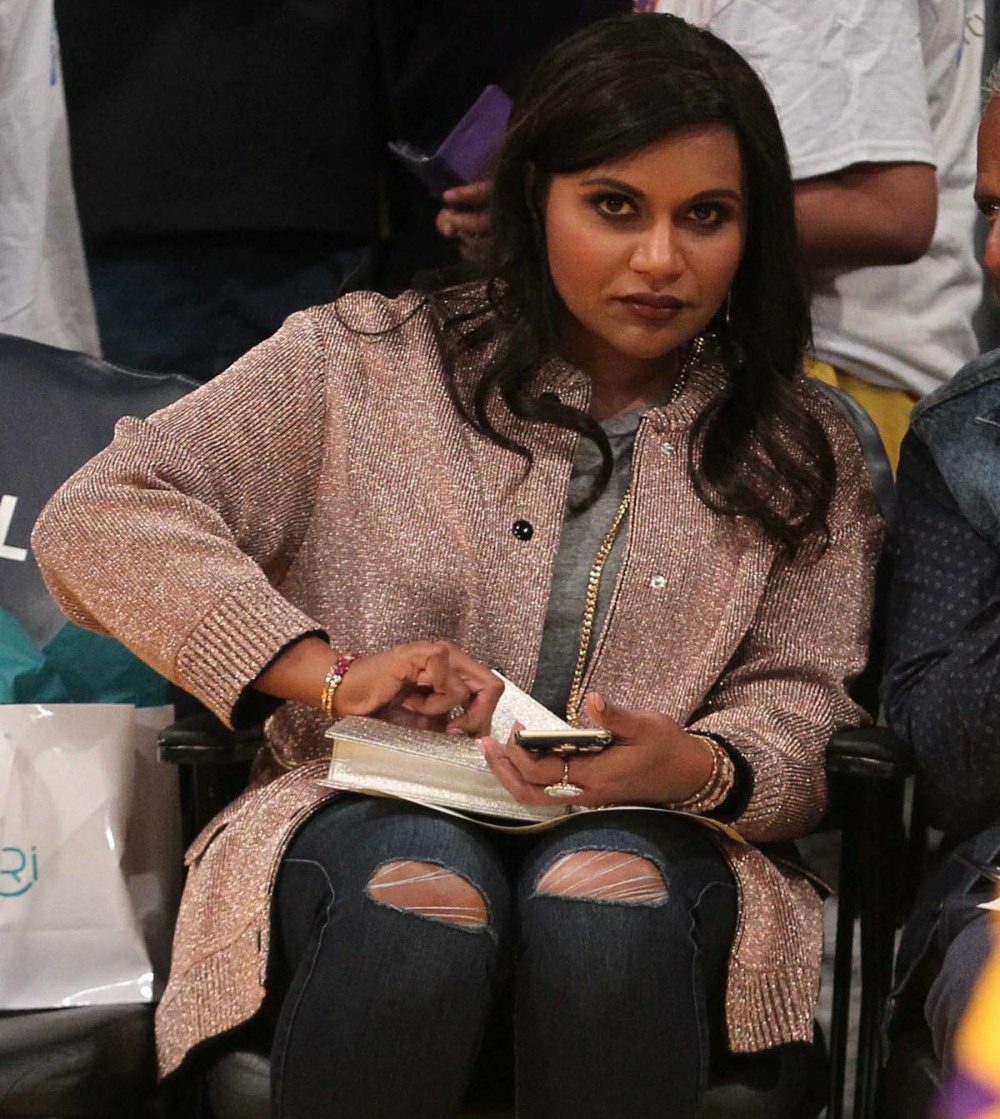 Mindy Kaling is pregnant. Despite my Twitter pleas, no one has given me any tips or gossip about the identity of the baby-daddy. Nearly everyone had the same reaction as me: "Oh, I bet it's BJ Novak's baby." Some people were happy with that idea, some people were not. I am one of the people who would be so disappointed if BJ Novak was the father, because I think he's spent years stringing her along, giving her enough emotional validation that she'll stay "on the hook," but he knows the whole time that he doesn't actually want to get back with her. Their relationship bugs me so hard. Another option for Mindy Kaling's Baby Daddy is possibly Senator Cory Booker, who tweet-flirted with Mindy back in March, and seemingly asked her out on a date (a date in New Jersey, but still). Will we ever know the identity of the ML's Baby Daddy? Maybe not. According to People Mag, Mindy is being suspiciously quiet about it.
Mindy Kaling is sharing her good news.

"She just started telling her friends she is pregnant," a source tells PEOPLE of Kaling, 38, who is expecting her first child later this year. But while she's sharing the pregnancy news with those around her, the mom-to-be is staying mum on the identity of her baby's father.

"She is not telling anyone, not even close friends, who the father is," says the source, adding that The Mindy Project star and mastermind is not dating anyone at the moment.
I hope someday my descriptors are "star and mastermind." I feel like that alone probably made Mindy's day, the fact that People Magazine called her "star and mastermind." So, let's put together all the clues. E! News said that Mindy's pregnancy is an "unexpected surprise." People Mag says that Mastermind Mindy isn't even telling her close friends about the identity of the baby-daddy, but she's "not dating anyone at the moment." Hm… if she used a sperm donor, why would it be an "unexpected surprise"? If she has a secret boyfriend and he knocked her up, why are they no longer together? If she got accidentally pregnant from boning some rando, well… that would explain a lot. Except that Mindy has always said that she doesn't actually go out and bone randos like her on-screen persona. This is such a riddle! And God, I will be so disappointed if the answer to the riddle is BJ F–king Novak. Fingers crossed for Cory Booker, y'all. Oooh, let's just start throwing out names: maybe it's Jack Nicholson! Maybe it's… Benedict Cumberbatch!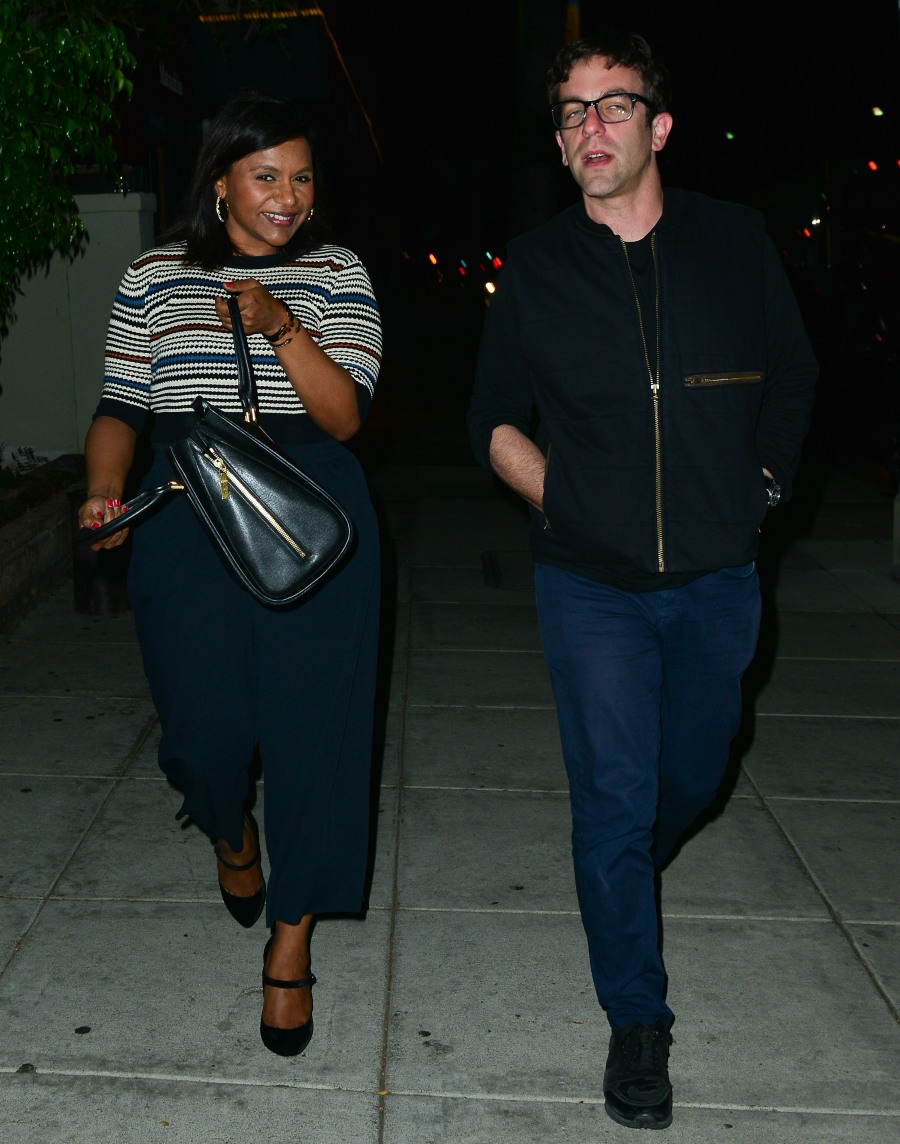 Photos courtesy of WENN.