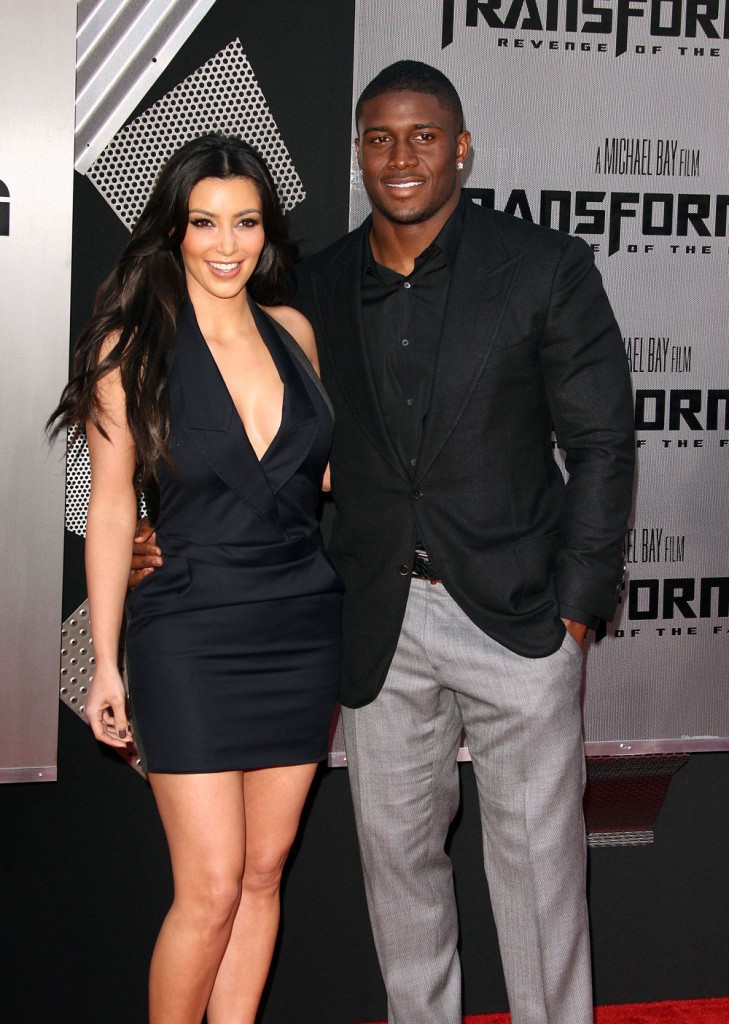 Kim Kardashian has been staying relatively publicity-free since her older sister's unplanned pregnancy and her younger sister's quickie reality show wedding. She must have hated being briefly overshadowed by her sisters, and sure enough we have a new announcement from Kim that she's back with her ex boyfriend, Reggie Bush, after their breakup in mid summer. We've heard rumors that these two were reconciling, but now with this official announcement Kim has earned a coveted place on People Magazine's website. If we have to be bombarded with constant news about this family at least we're not hearing about Kourtney's pregnancy gas:
Talk about a busy week for the Kardashian family! Just a day after sister Khloe tied the knot with L.A. Lakers player Lamar Odom, big sister Kim Kardashian officially reconciled with her NFL running back beau, Reggie Bush.

"They're totally back together for real," says a source close to the couple. "Kim and Reggie spent a few months apart getting their priorities together and figuring out who they were as individuals so they can make it work together."

The pair are so close that Bush's parents even attended Khloe's weekend wedding, the source adds.

Says another pal: "They are still very much in love."

Kardashian, 28, and Bush, 24, amicably split in July. They were spotted together in New Orleans just three weeks later, but did not reconcile at the time.
[From People]
At least Kim waited nearly 24 hours to make her announcement so that she didn't overshadow her sister Khloe's big day, right? I would bet she's been sitting on this news for about a month and delayed making the announcement for maximum publicity. Now that we're over the news of Kourtney's pregnancy and Khloe's shock wedding, Kim comes in with her reconciliation. Up next – Kourtney's wedding to her dandy dud of a baby daddy, Kourtney's baby, then Kim's wedding and subsequent pregnancy – timed to upstage them all.
Kim Kardashian and Reggie Bush are shown in June and May of this year. Credit: Fame Pictures