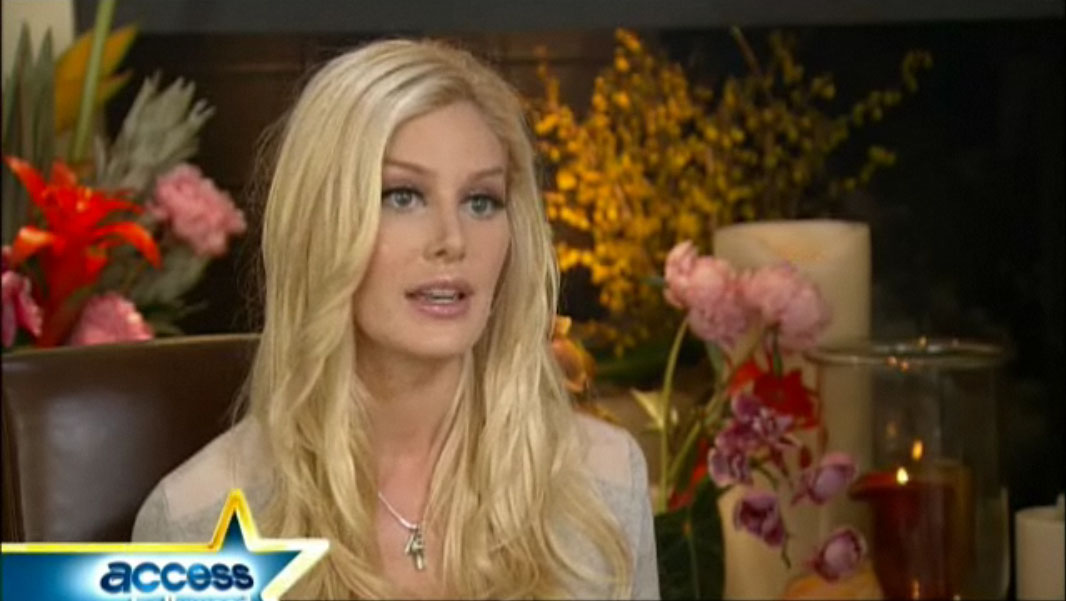 Heidi Montag may have scored the coveted cover of People Magazine last week with her quickly retracted "addicted to plastic surgery" story, but it doesn't seem to have helped her album sales. Heidi moved less than 1,000 copies of her aptly titled "Superficial" CD, but she did a little better with iTunes downloads. Over 6,000 people subjected themselves to Heidi's unique blend of mediocre autotone monotony. This has to be devastating to Heidi, who is so sensitive to criticism that she used it as an excuse for getting so much plastic surgery that she looks like a different, puppet-like person at the age of 23. She also said that she was certain her album would be a bestseller, and that she spent nearly $2 million making it:
The "Hills" star's debut album "Superficial" has sold less than 1,000 copies in its first week, according to Us. Montag, 23, has said she wants to be the next Britney Spears, but she has a long way to go: Spear's last album "Circus" sold more than 500,000 copies in its first week.

I've spent over $1 million, almost $2 million, on this album. It's cost as much or more than a Britney Spears album because I wanted it to be that quality. I put every dollar I have into this," Montag told EW last week. When asked what she would do if the album flopped, Montag said, "That's not even a possibility. I think within the first week we will definitely make our money back. The songs will make an impact in pop history."

Earlier this month, People reported that the actress is addicted to plastic surgery and once underwent 10 procedures in a single day. "My ultimate dream is to be a pop star. I'm competing against the Britney Spearses of the world — and when she was in her prime, it was her sex appeal that sold," she said.

Although her album has sold fewer than 1,000 copies, Nielsen SoundScan reports that her individual songs for sale have been downloaded on Amazon and iTunes more than 6,000 times.
[From Parade]
In related news about Heidi, her plastic surgeon denies her story that she "almost died" and needed oxygen while in an aftercare facility after her 10 procedures. He told Access Hollywood "That didn't happen as far as I know." Listen to how he qualified that with "as far as I know." This guy was willing to completely remake a 23 year-old's face that didn't need it. It's not like he has a ton of scruples. He also claimed Heidi is a "savvy business woman" who isn't addicted to surgery.
Anyway I feel bad for Heidi. Of course no one is going to buy her album, and she'll be stuck with that face for the rest of her life. Maybe she'll try and fix it, but it will only get worse.