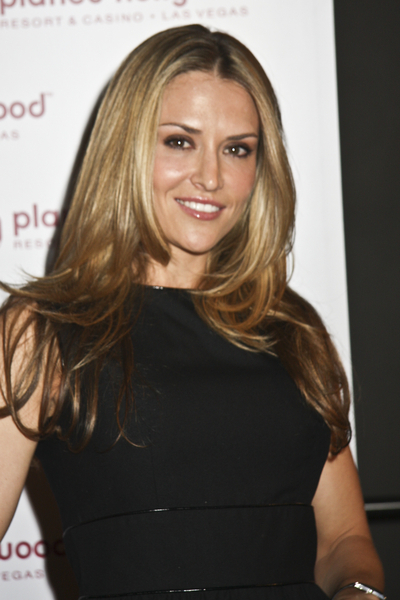 The battle between Denise Richards and Charlie Sheen wages on, with Sheen's fiancée throwing her own opinion into the ring. Richards has recently decided to star in her own reality show for E!. It's being produced by Ryan Seacrest, who assures audiences that Denise is utterly fascinating, if you can believe it. What, you can't? Craziness. Richards comes across to most as an unbeatable combination of vapid and crazy. Just how the men like it, right? Though Charlie isn't taking home any Einstein of the Year awards, it appears that he may legitimately be the less crazy of the pair – though there's so much drama between the two that it's hard to tell what's what. Last month, Denise went to court to allow her to show her two young daughters Sam, 3, and Lola, 2, in her upcoming show. Charlie wouldn't give permission, which is why she had to take the issue before a judge. Denise won, and now her two little daughters will have (what one can only assume is) the chaos of their everyday lives shown for all the world to see. Charlie's fiancée, Brooke Mueller, told Us Weekly exactly what she thinks about the situation.
Charlie Sheen and his fiancee Brooke Mueller won't be watching Denise Richards' upcoming E! reality show.

"Charlie and I both think it's exploitative and not good," Mueller, 29, told Usmagazine.com at an Elle magazine gifting suite in L.A. yesterday. "But the judge ruled in her favor so there's nothing we can do."

(Sheen lost a January court battle to prevent their children, Sam, 3, and Lola, 2, from appearing on the show. Richards has assured Us, "I'm going to be respectful about how they'll appear.")

After making her comments, Mueller then asked an Us reporter to replay them on a tape recorder.

"Right that's perfect," she said, adding, "because what I really want to say …. Oooh!"
[From Us Magazine]
Somehow I just don't trust Denise Richards. But I also don't trust Charlie Sheen. It's nearly impossible to pick the lesser of two evils here. It's funny that Us chose to include that last portion about Mueller asking to hear her comments played back. I wonder if she said that because her comments were staged, or because she was afraid she'd be misquoted, or if she just wanted to hear how she sounded. It was a very odd thing to say, and makes me question her intent. Denise was videotaped by TMZ yesterday as she was leaving a grocery store. The cameraman asked her if Charlie would be on her show, to which she replied, "That'll be a cold day in hell." Something tells me relations won't be thawing between these two for quite some time.
Here's Brooke Mueller and Charlie Sheen at Planet Hollywood on November 17th. Images thanks to PR Photos.