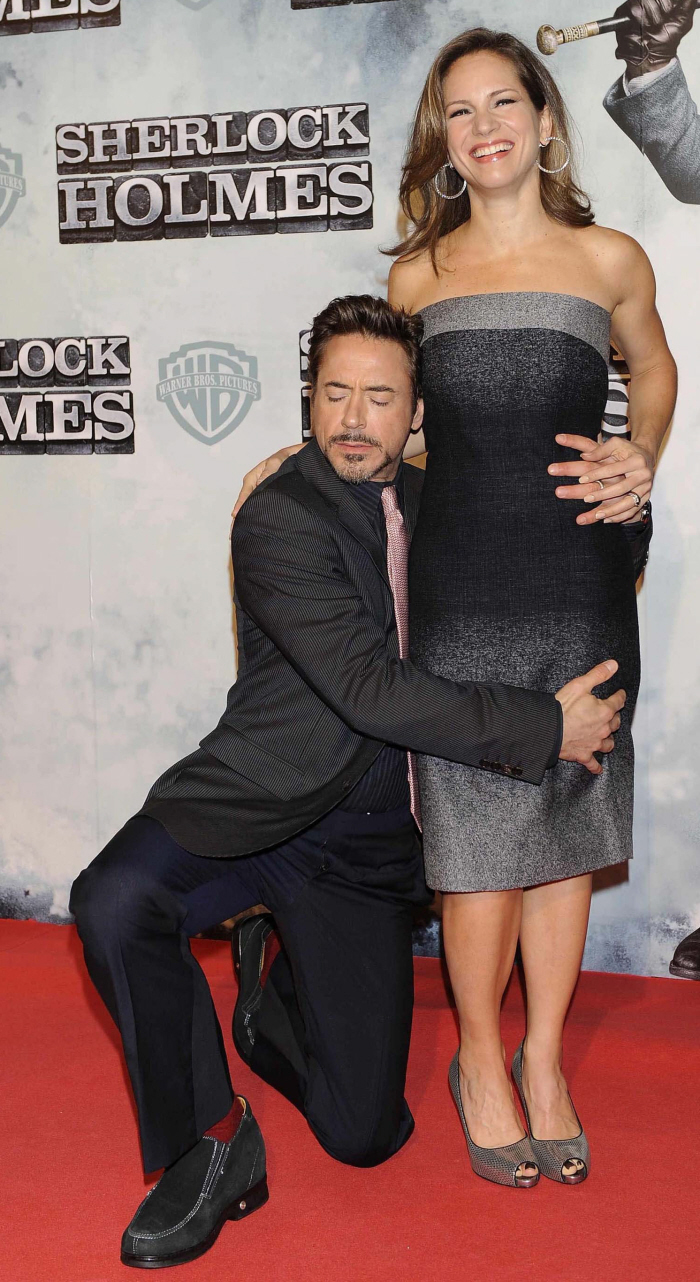 Last December, Robert Downey Jr. was the cover boy for Esquire. While many of us gawked at his prominent cover moose-knuckle (seriously, go look), Robert did say something during the interview that took me by surprise. He basically said that he and his wife Susan Downey were making plans to start a family. His actual words: "The big unspoken thing here is that we intend to have a family… Hell, yeah. Speaking of artifacts. The ultimate artifact of our love. In a onesie." Classic. Anyway, I was surprised because, you know, I worry. I worry about Robert relapsing. I worry about what a baby could do to the current state of balance Robert has in his life. But… considering that Robert has been clean and sober for so many years, maybe it won't be bad. Maybe a baby will center him even more? In any case, the Enquirer is reporting that Susan and Robert and very, very close to making a baby. As in, "Pals expect the couple to announce any day now that Susan is pregnant."
Robert Downey Jr. wants to give his wife the ultimate gift – a baby! Already the father of a 16-year-old son, Downey is telling pals that he and wife Susan are ready to start a family of their own.

The couple married in August of 2005, and the actor has long credited Susan for helping him rebuild his career after years of drug addiction.

"Robert has nearly nine years of sobriety under his belt, and his professional life is going great… Susan's never pressured him about having kids, but Robert brought it up first, and she's thrilled. She's 36 and wants to have a family."

Throughout his years of drug addiction, Robert tried to be a good father to Indio, his only child with first wife Deborah Falconer, and now he wants another chance at fatherhood, sources say.

Pals expect the couple to announce any day now that Susan is pregnant.

"They are both ready, willing and able," a friend says.
[From The National Enquirer, print edition]
I honestly thought Susan was older than 36. Did she shave a few years off? Do producers do that? I know actors do, but what about producers? So, let's see, they were married in 2005, when Susan was 31 years old (allegedly). Married for five years, and they're ready for a baby now. When you think of it that way, I think Susan might really be concerned about what a baby would do to Robert's "one day at a time" recovery too. Anyway, I hope this story is true. I would swoon if I saw RDJ with baby.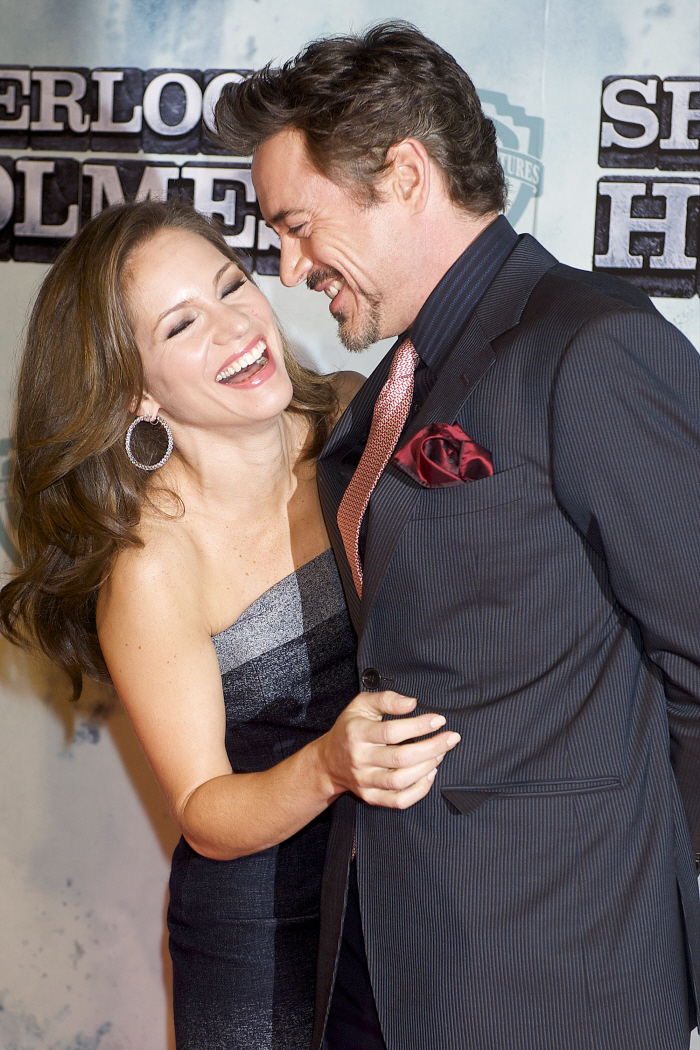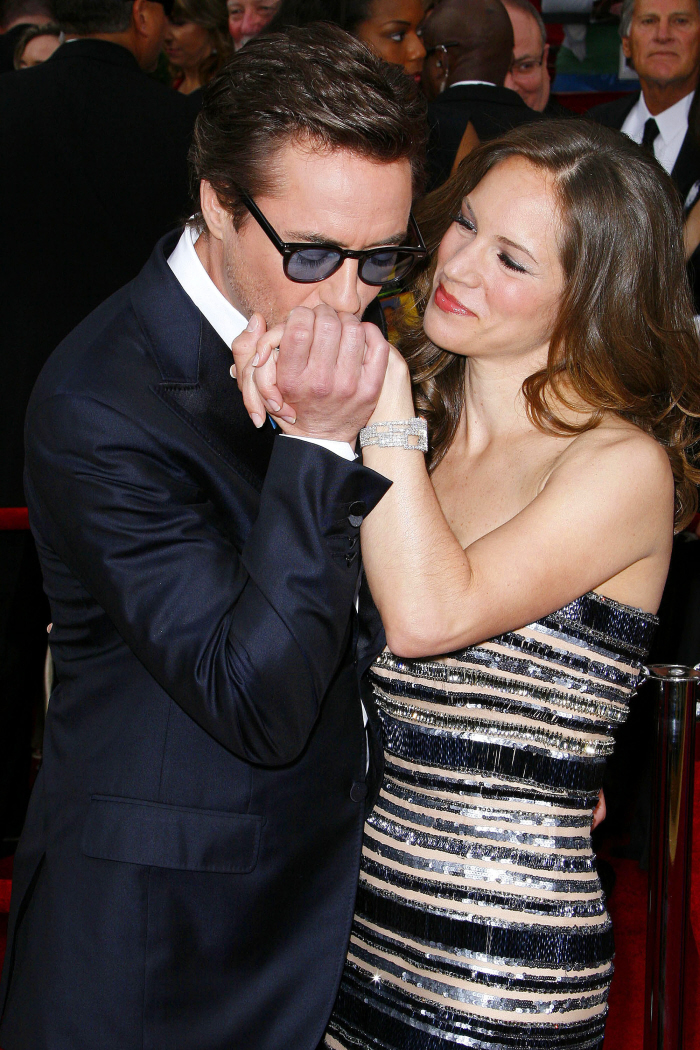 Robert & Susan at the Oscars, the Golden Globes, the Sherlock Holmes premiere and the LA premiere of Iron Man 2 on April 26, 2010. Credit: WENN.