Madonna goes pantsless at the Billboard Music Awards: tragic or Madge-tastic?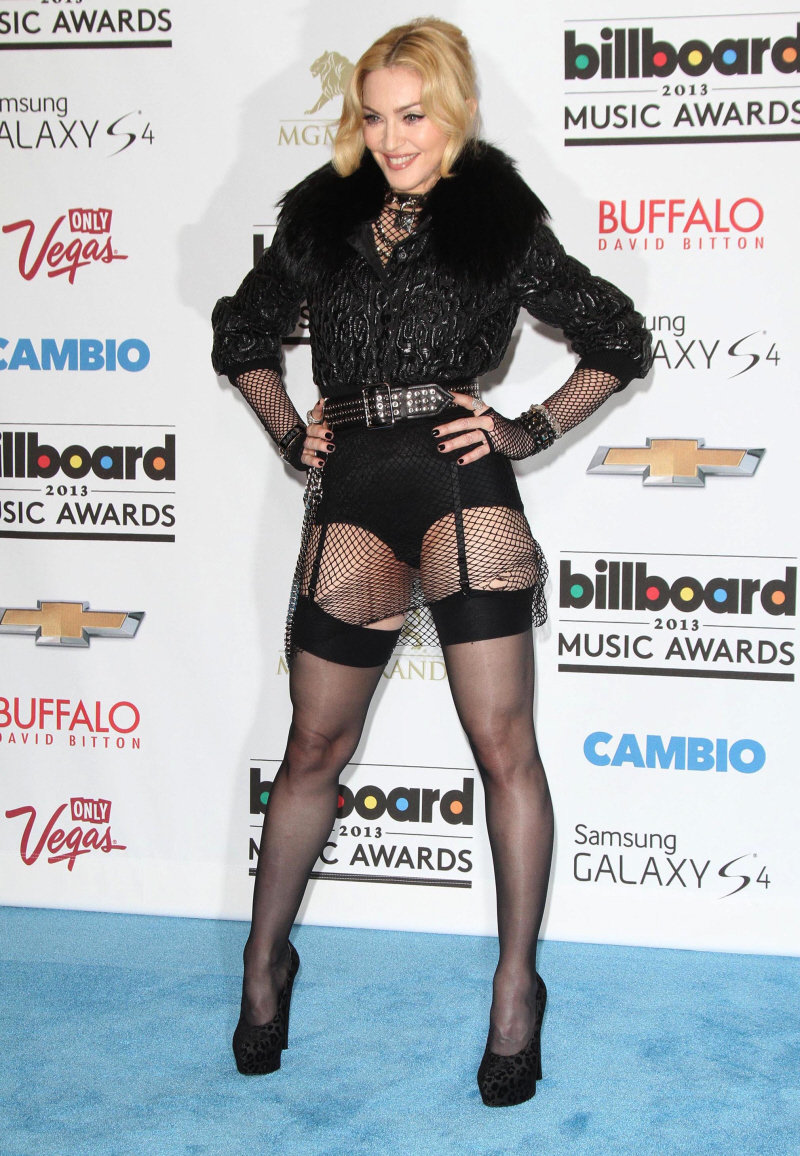 I guess I sort of have to give it to Madonna. She's 54 years old and her thighs look better than mine. These are photos of Madge at the Billboard Music Awards. This is how she walked the carpet, this is how she sat in the audience, this is how to received her awards for "Top Touring Artist" and "Top Dance Album" and this is how she posed for the press. Madonna didn't feel like putting on a skirt, so she didn't. She didn't feel like changing her costume, so she didn't. She wore the same garter belt and fishnet whatever the whole night. And it's fine. Just give in to it. Madge thinks she's being controversial. Let her think that.
I do want to say something about her face though – remember when her face looked painful? She had chicken cutlet cheekbone fillers inserted or she had a ribbon lift or something, and her face looked so painful for several years. But it doesn't anymore. She's had to let go of her oversized cheekbones, but her face looks softer. I'm sure she's had so much work done, but it's better work than she got a few years ago.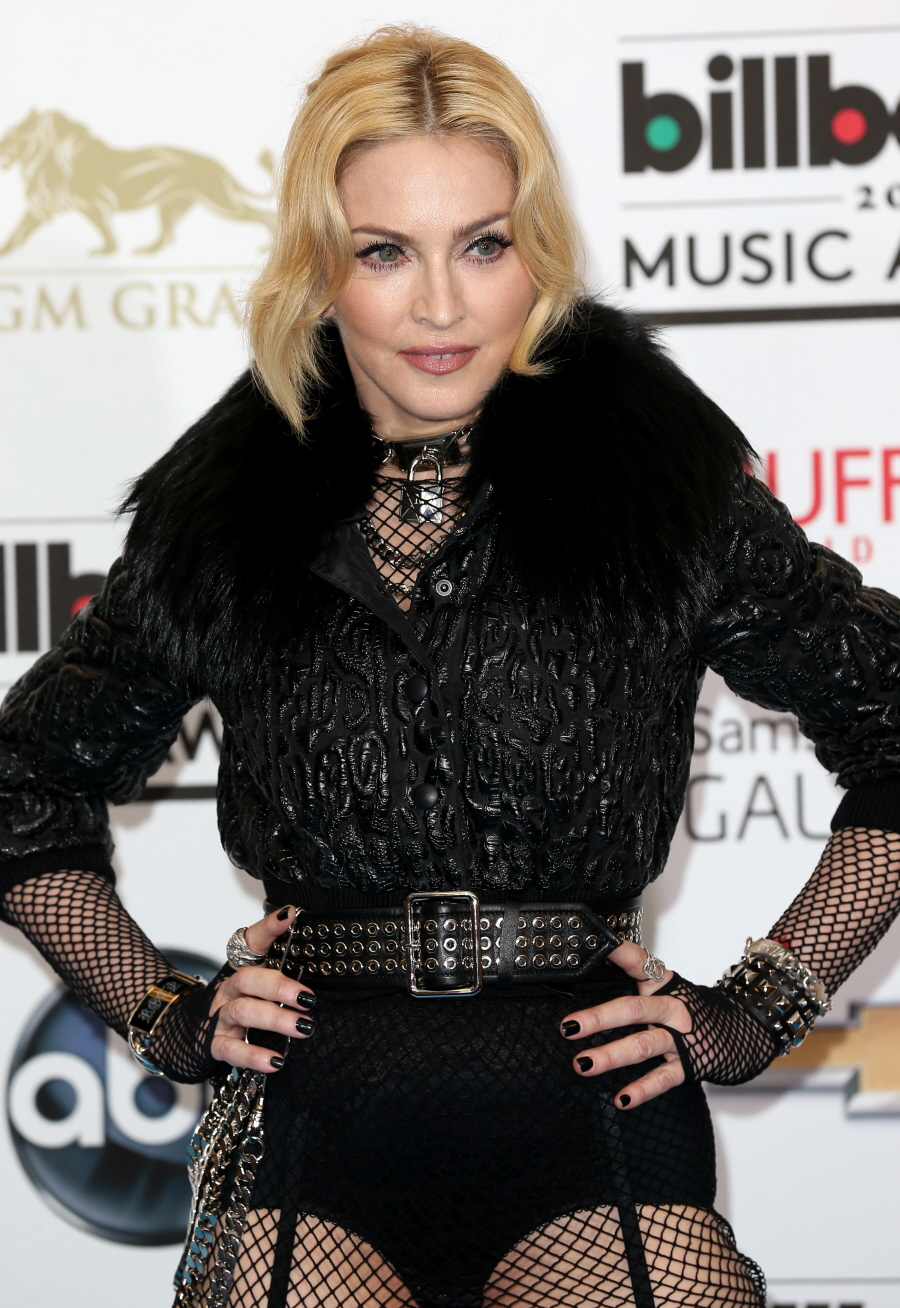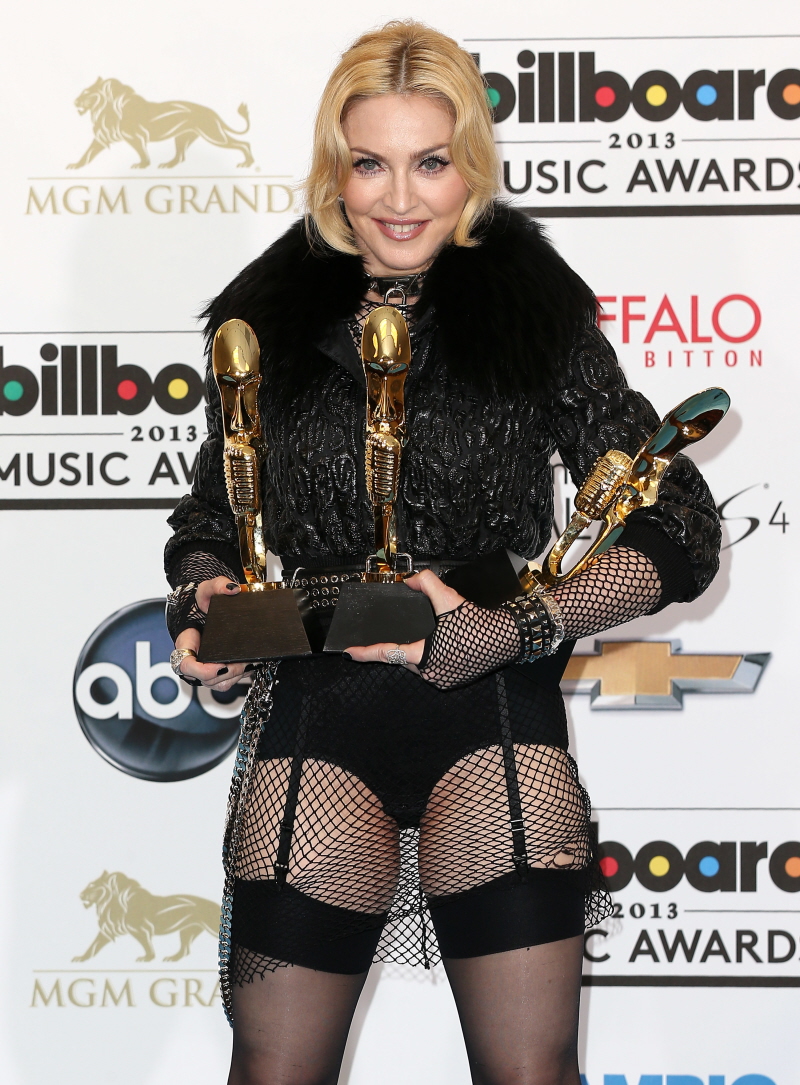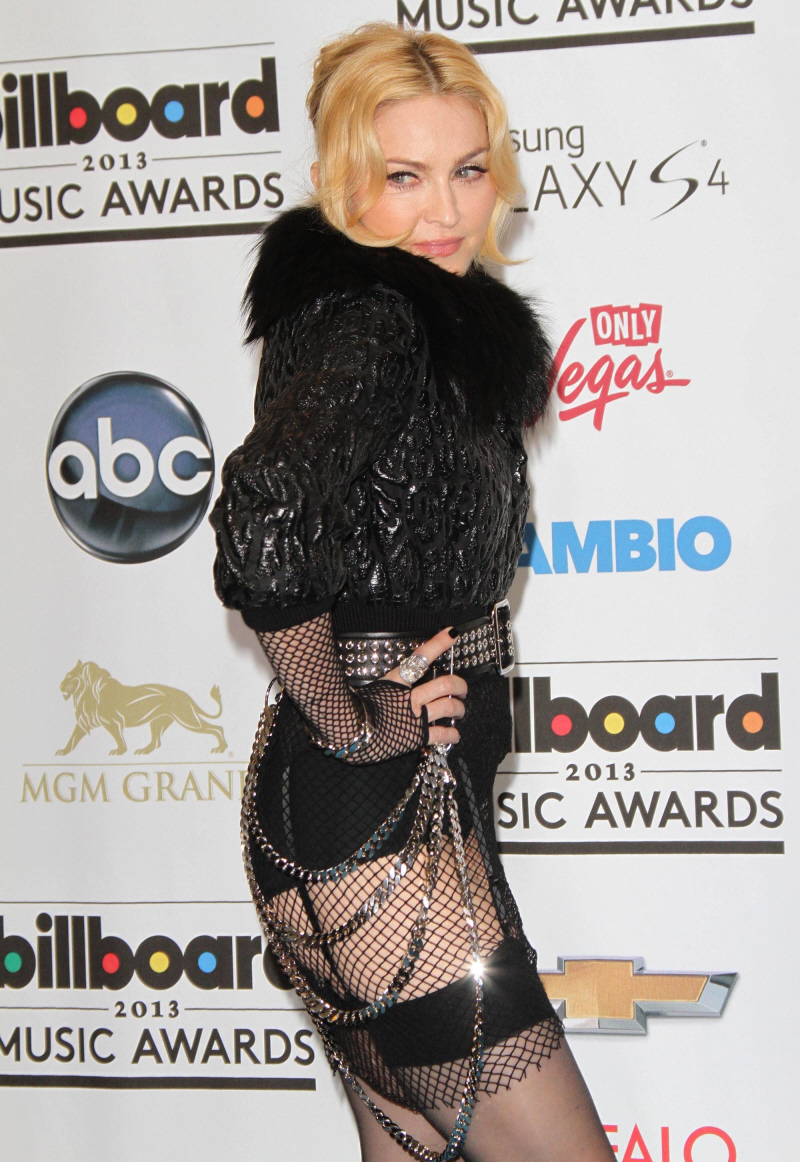 I'm also including photos of Celine Dion (she's 45!) in Atelier Versace. God, doesn't Celine look amazing? I wouldn't be surprised if Celine gets some occasional Botox, but I appreciate that she doesn't look waxy or frozen. This Versace is great on her too – very few women could pull off that color.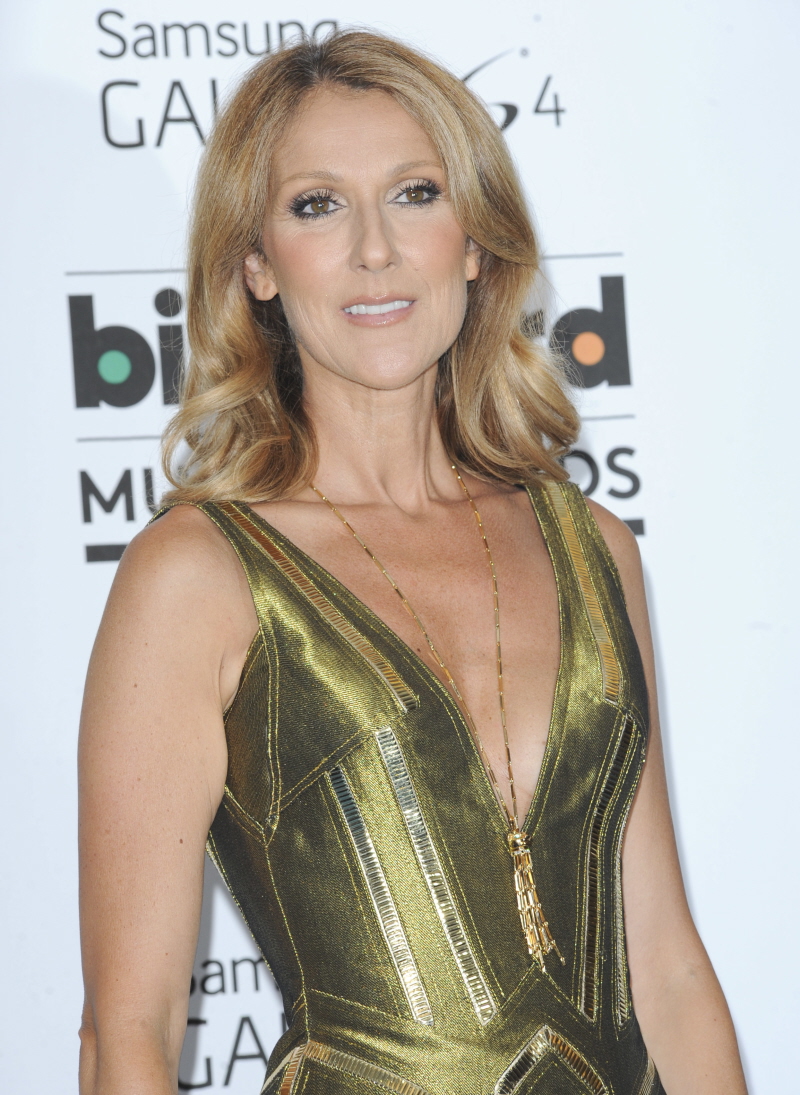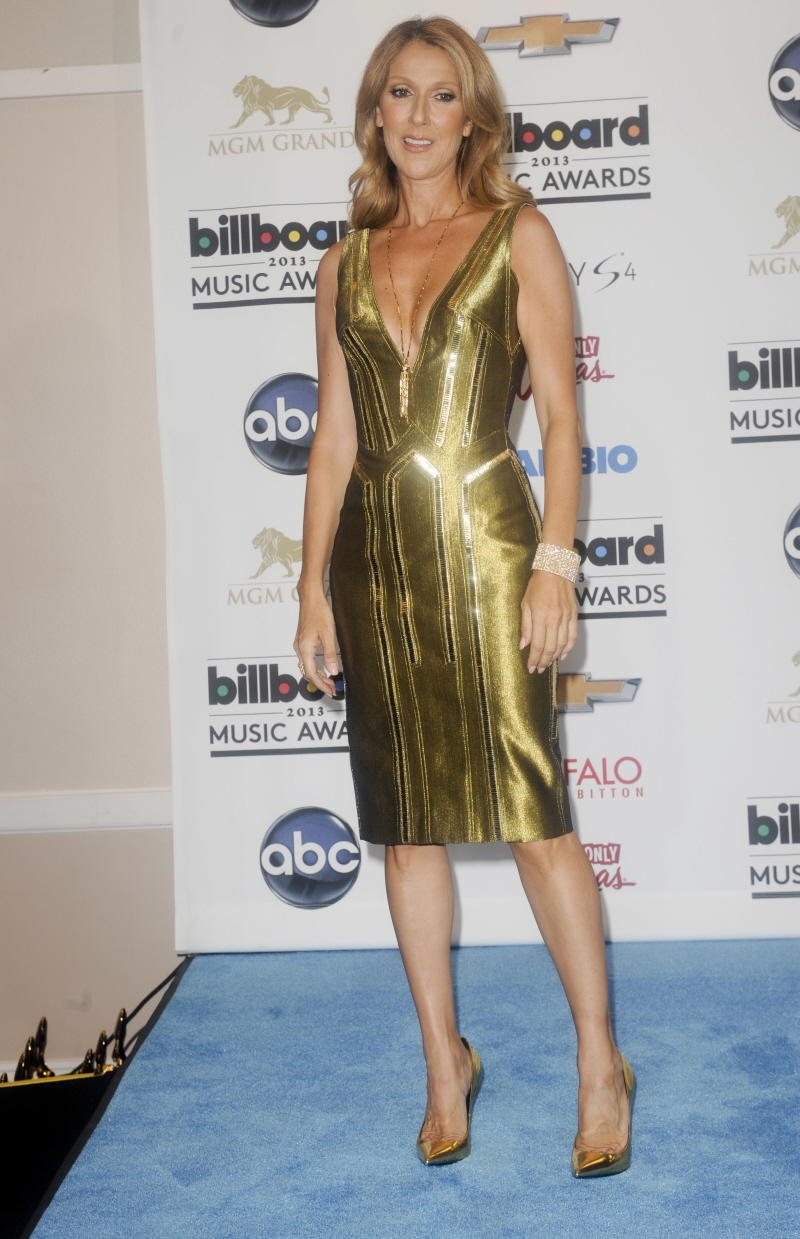 Photos courtesy of WENN.

Posted in
Awards Shows
,
Celine Dion
,
Madonna