John Mayer doesn't recall his racist Playboy interview: "It was a very strange time"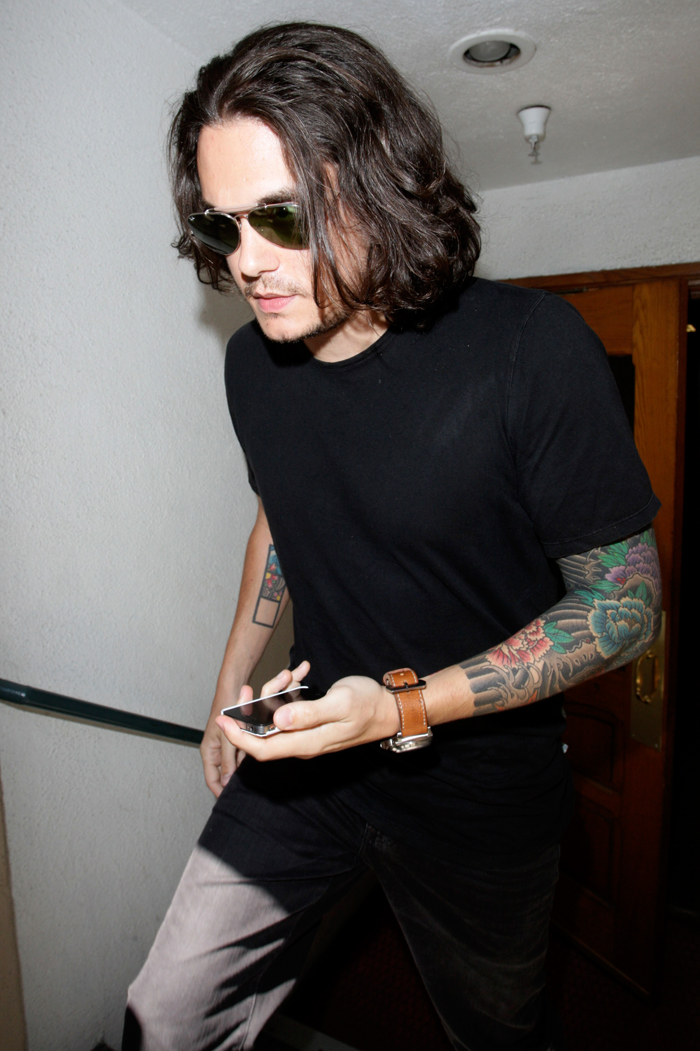 There are a few fleeting moments in (relatively distant) history when I've actually found John Mayer physically attractive, and I've felt incredibly guilty as a result. Thankfully — I've just now realized (from the above photo) that these brief instances of weakness only occur when John is looking vaguely Jack White-ish, which makes me feel a bit better about the whole situation. After all, Jack is a very decent fellow (or rather, a fine bloke) who takes great pleasure into turning women into rock goddesses, so I think the fact that I've been occasionally intrigued by douchebag John (again, only for a few seconds) can easily be explained away as such. At least, that's what I keep telling myself.
By and large, these last few years without John sticking his face into paparazzi cams has been a blessedly peaceful run. It couldn't last forever though, for now John is making the rounds to promote his new album, Shadow Days, which is the record that features a song about his breakup with Jennifer Aniston. So naturally, John's trying to dance around those disastrous interviews wherein he rambled on about his white supremacist d-ck and Jessica Simpson-associated sexual exploits. Will it work? Well he's claiming that he doesn't even remember the Playboy interview and calls it "a very strange time." Here's a preview of his interview on today's "The Ellen DeGeneres Show" with video below as well: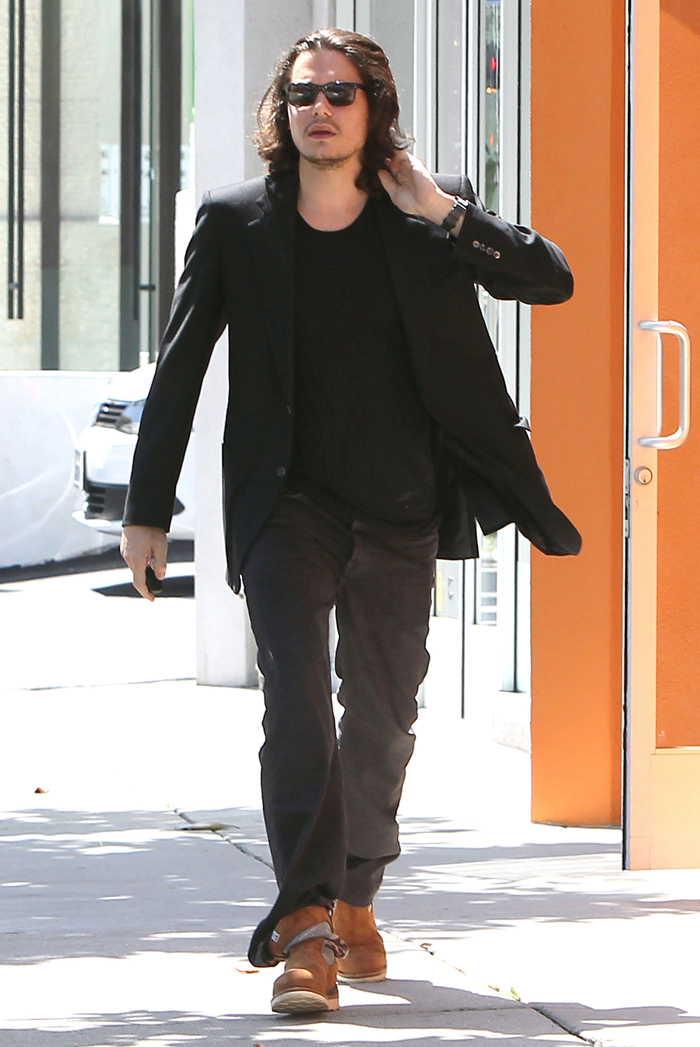 It's no accident that John Mayer has been avoiding the press for the past two years. Following two explosive interviews with Playboy and Rolling Stone in 2010, where he likened his chemistry with Jessica Simpson to "sexual napalm" and blamed his split with Jennifer Aniston on his frequent tweeting, Mayer felt the need to escape.

"It was a very strange time and it sort of rocketed me into adulthood. It was a violent crash into being an adult," Mayer, 34, said on The Ellen DeGeneres Show Tuesday. "For a couple of years it was just figuring it all out, and I'm glad I actually stayed out of the spotlight. Because I think back then I would of said, 'Give me two weeks or let me get out and do Ellen and let me explain myself.' It was like, 'No, idiot. Go away and be 33 and 34 instead of 28 for the fourth year.'"

Mayer said he "had to go home for a minute" to heal from the backlash in 2010. "The plan that originally gets you out of high school and your hometown, in front of people, that plan was over. I had done it. I just sort of lost my head for a little while."

The "Shadow Days" singer — whose new album, Born and Raised, will be released May 22 — was forced to cancel his 21-city tour in March in order to remove a granuloma just above his vocal cord. (He first had surgery to remove the enlarged nodule in October 2011.)

"It's not a health concern whatsoever, but it has taken me out of singing," Mayer told host Ellen DeGeneres, 54. 'I tried to beat it the first time and couldn't."

Mayer then explained how the medical procedure works. "They cut this thing out of your throat and then they inject your vocal cords with Botox, which freezes your vocal cords so that this thing can heal without smacking up against the other side," he said. "I just need more Botox next time."
[From Us Weekly]
Aside from John's botched vocal chord surgery (which really is a terrible thing for any singer to face), I don't really get John's explanation for his past behavior. At least he's not still trying to blame his management because he couldn't keep his verbal diarrhea from spilling out at every opportunity. But it really feels like he's trying to explain his past douchebaggery away as just trying to be a 28-year-old dude for several years, and that makes no sense. Plenty of 28-year-old guys hold down real jobs, maintain families, and still don't cave to the unyielding pressure of needing to say stupid sh-t and act like immature idiots. So basically John is still the same douchebag that he's always been, and nothing (even slight humility) will ever change that. John didn't say those terrible racist things because he was experiencing growing pains — that's just how he really is as a person. He's only sorry that we didn't find his shtick to be charming.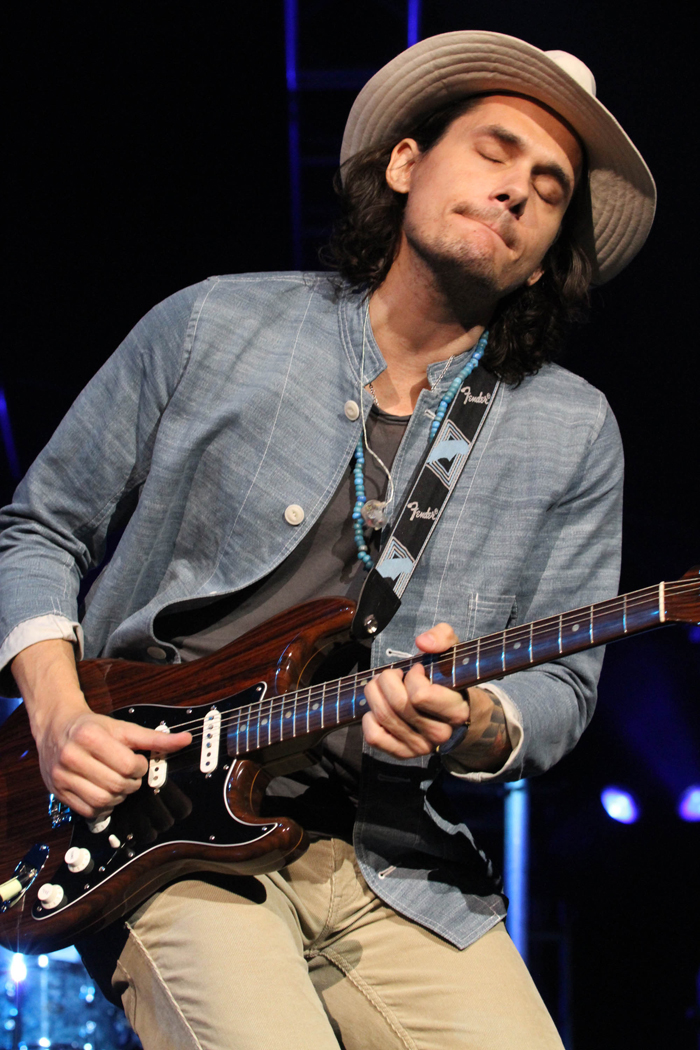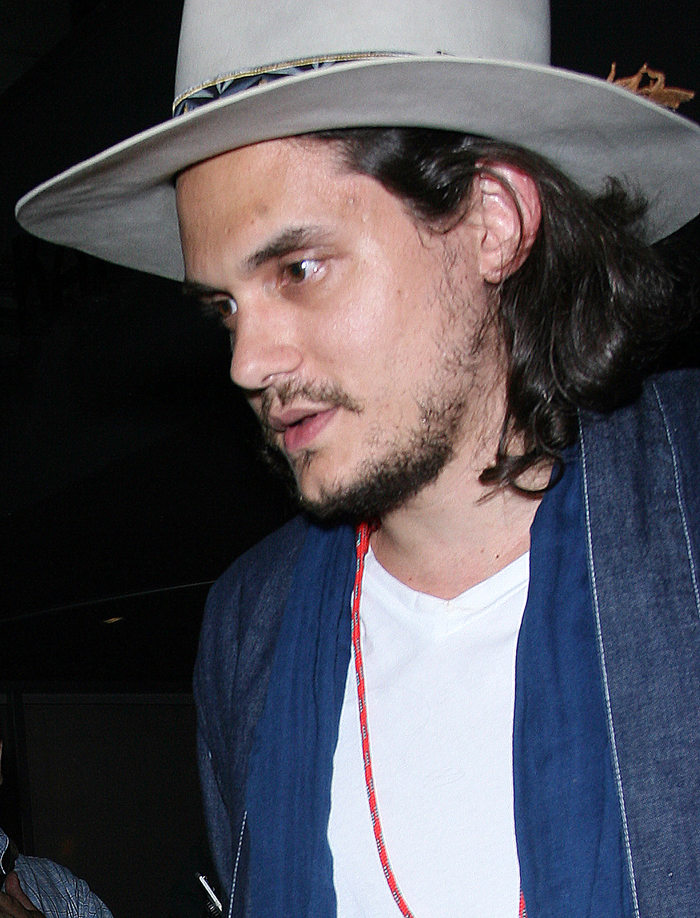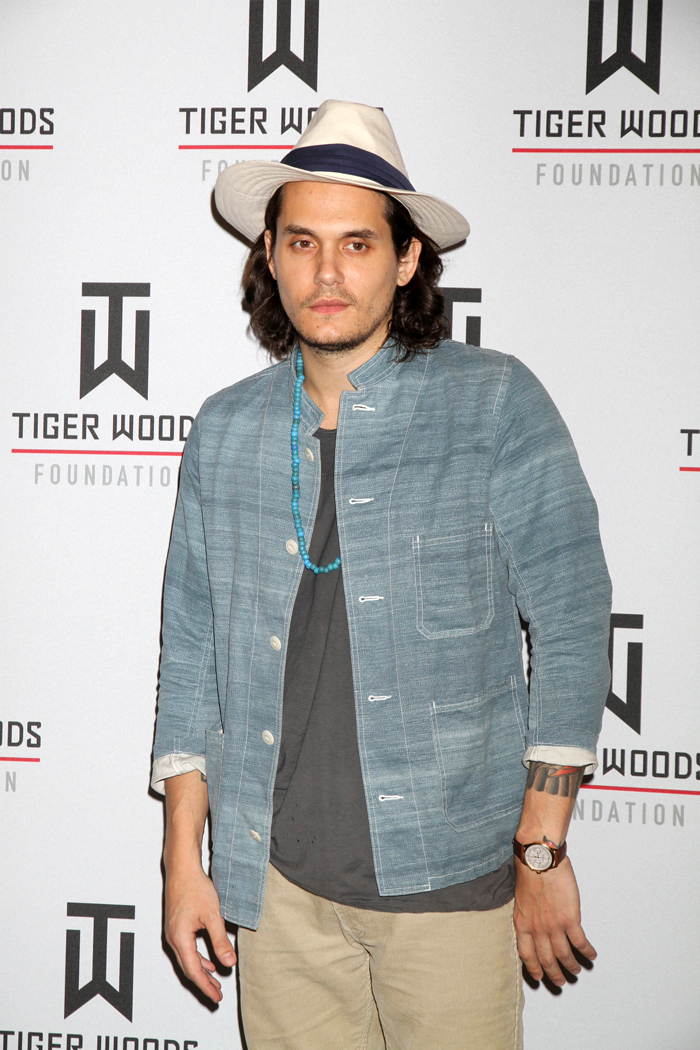 Photos courtesy of Fame/Flynet and WENN
Posted in
Ellen DeGeneres
,
John Mayer