Did Kristen Stewart meet up with Rupert Sanders just after Sparkles left town?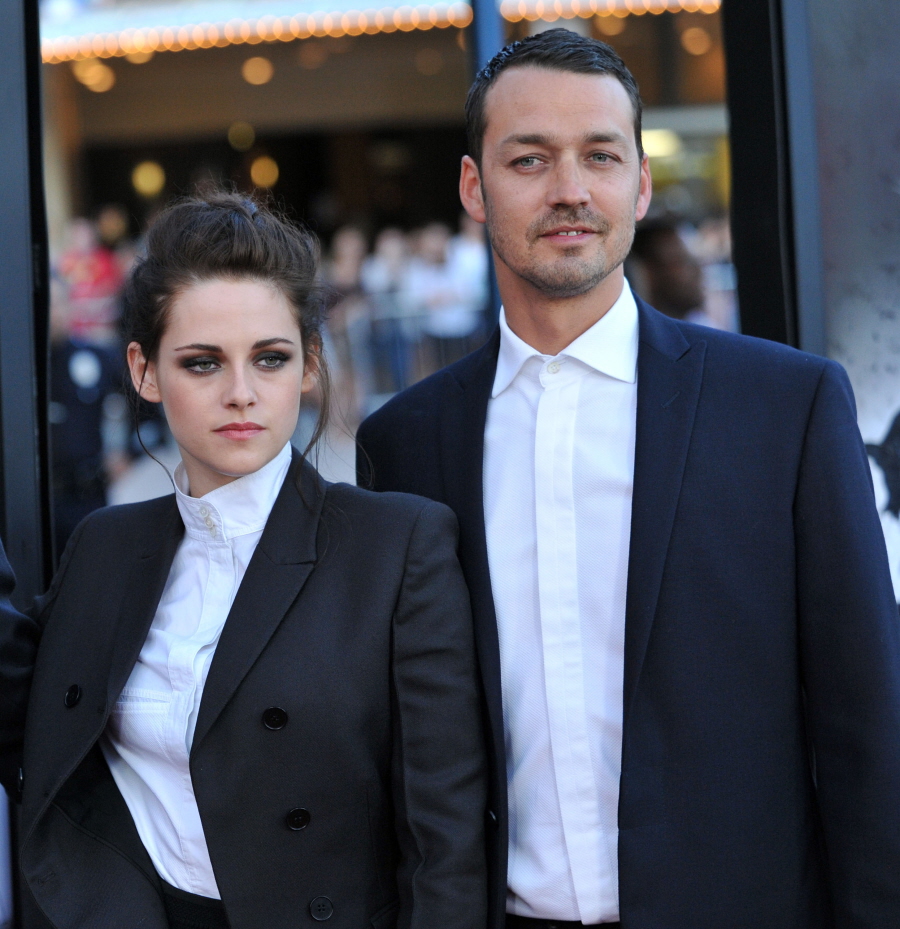 You know how Robert Pattinson left LA on Sunday? We covered those photos yesterday – after spending some time with his girlfriend Kristen Stewart in LA, Sparkles is back on the road, probably working on another film. Kristen, meanwhile, doesn't have a lot going on career-wise. So she was sitting around, bored and stoned, and she might have called her ex-lover Rupert Sanders right after Rob left town. I'm not even joking.
GO HERE or HERE to see the sketchy X17 photos – they show Kristen with some girlfriends outside of Malo Taqueria (a Mexican restaurant), and a black Acura pulls up right in front of Kristen. The driver looks JUST LIKE Rupert, and Rupert owns a black Acura. Kristen gets into the car. And hopefully they got a hotel room or something, instead of doing it in the back of the Acura or whatever.
There are some questions as to when these photos were taken, but I guess X17 is claiming that they were taken late Sunday night. So if this is Rupert in the photos, that means Kristen said goodbye to Rob and then just a few hours later, she was in Rupert's arms and she was letting him Mini-Cooper her in the Acura. Girl… WTF? If she gets caught cheating on Rob AGAIN, that really will be SO DAMAGING. It will damage her career, it will damage her image and for the love of God, I hope it will be enough to make Rob finally dump her for good.
Fun fact: Robert Pattinson hosted Kristen's most recent birthday party at this same restaurant. YIKES.
UPDATE: OMG!!!!!!!!!!! I love all of the TWIHARD PROOF-ing going on in the comments. As it turns out, the Twihards are doing their due diligence on these photos, and Gossip Cop has "debunked" the story (although I don't think GC's debunking makes much sense, but whatever). I must remember to go to the Twihard Laboratory to bring you the most untainted DNA evidence of this story. It might not be Rupert Sanders in the photos. But really… this is just FUNNY.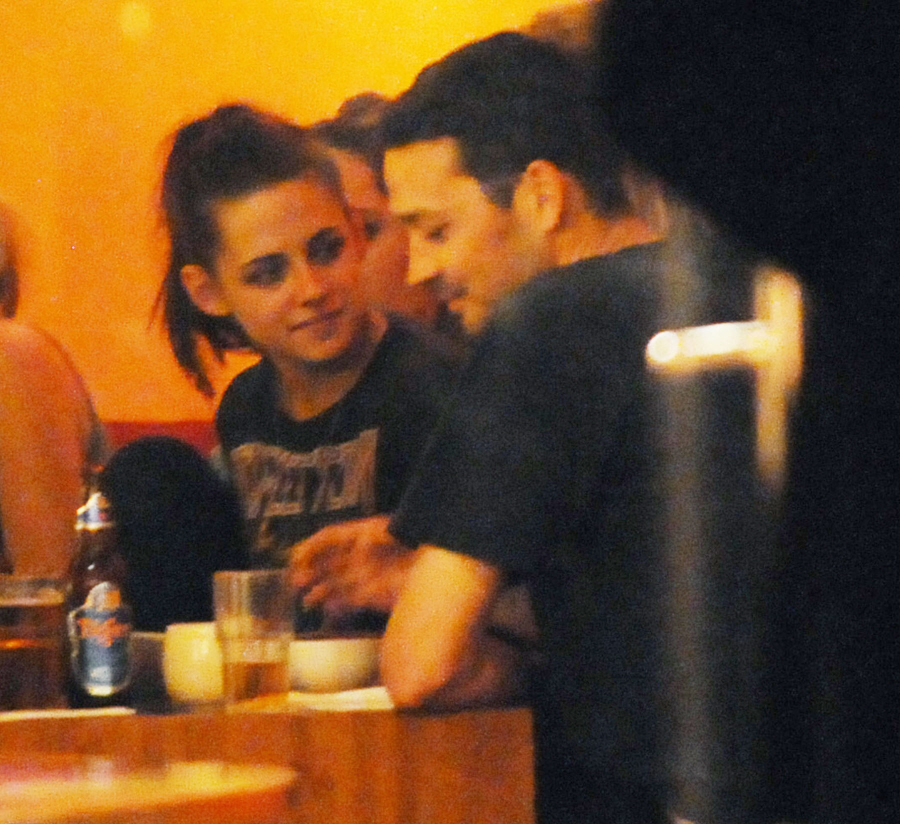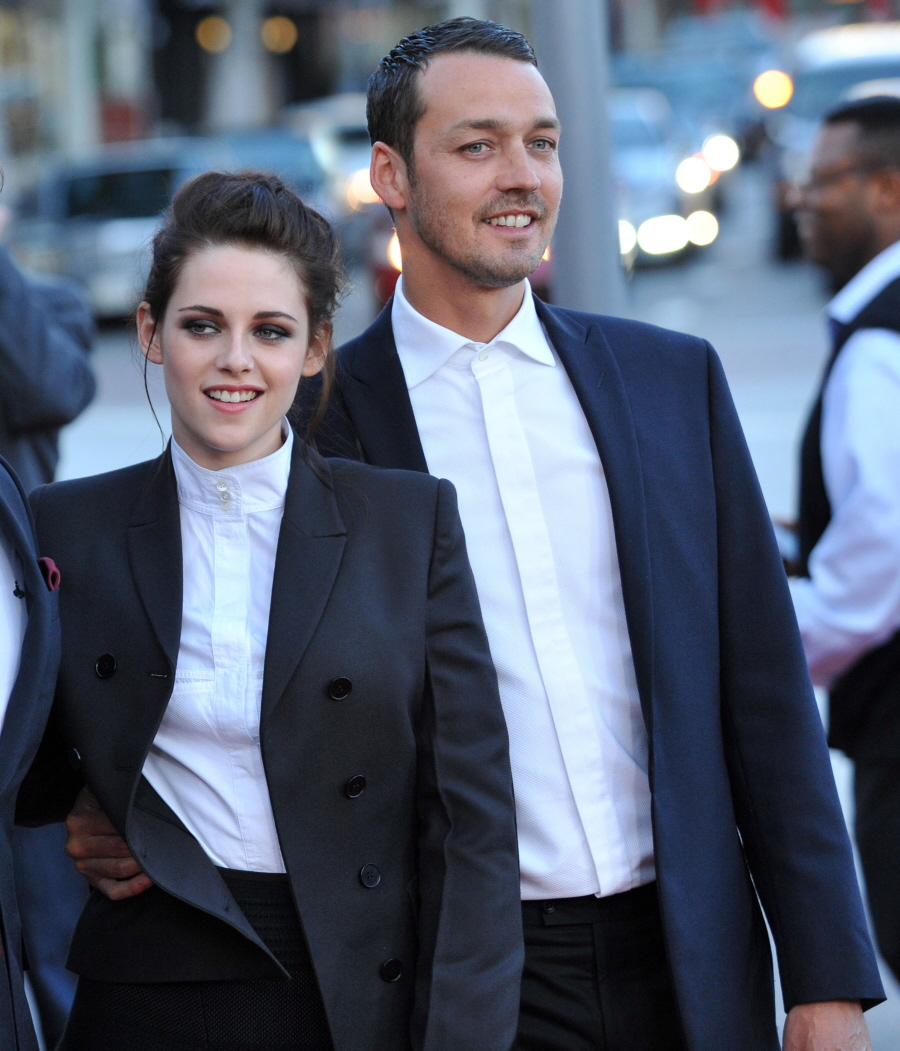 Photos courtesy of Fame/Flynet and WENN.

Posted in
Kristen Stewart
,
Rupert Sanders