Sean Connery gets 1000% interest on a loan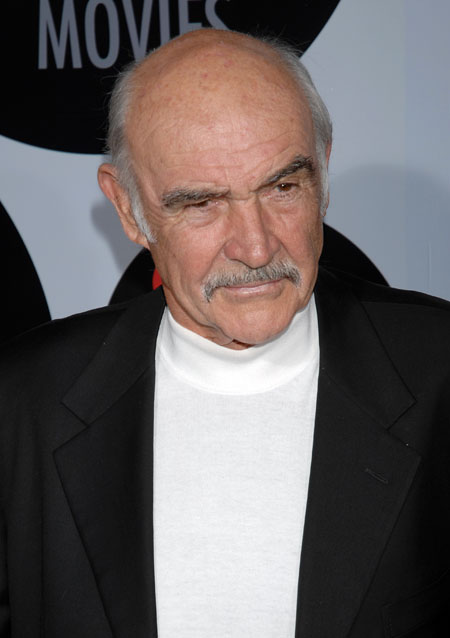 Sean Connery, who currently resides as a tax exile in the Bahamas, is being investigated for profiting heavily from a loan he made to his friend, French businessman Jean Rene. He gave Rene an approximately $4.2 million loan to purchase property in 1970 when the French market had not yet boomed. As collateral, Rene gave Connery diamonds and property. The two had a falling out in 1978, and Connery decided to sell off the collateral, which in 1980 was worth $14 million. It is unknown how much Connery got for the sale, but an approximate price would be around $70 million. In total, it is estimated that Connery has made a 1000% profit off of his original loan. Jean Rene died in 2002, and his family is now suing Connery for the profits, which they say he made illegally.
Swiss detectives have visited the 78-year-old actor in the Bahamas, where he is a tax exile, and he has been summoned to a court in Geneva next week.

The collateral Mr René had offered – and Sir Sean allegedly sold – included properties on the French Riviera, shares and diamonds.

Mr René died in Switzerland in 2002 and his family have begun legal proceedings to recover the profits from the sales. They say the sale prices vastly exceeded the value of the original loan.

'Neither the diamonds nor the property were Mr Connery's to sell,' said Ricky Galliano, a spokesman for the family.

'The loan was being paid back in the proper fashion and there was no reason for Mr Connery to get rid of the guarantees.

'The family is asking for all profits from the diamonds and property to be handed back, together with any other items used as loan guarantees.'

The loan is believed to have been made in the early 1970s, before the men fell out in 1978.
Sir Sean, who is said to be worth £170million, sold the assets at an unknown, later date.

Mr Galliano said they were worth around £10million in the early 1980s and would now be worth at least £50million.

It is not known how much Sir Sean sold them for, he said.

Mr René, who was known as JR to family and friends, became friends with Sir Sean through the actor's wife, Micheline.

'They were often in the South of France together – enjoying the sun, sea and good life,' said Mr Galliano.

'Micheline was particularly close to JR and his wife and Mr Connery was more than happy to help out with JR's business plans. The 1970s were a time when land prices in the South of France had not yet boomed.

'JR wanted to buy up as much land as he could and then build property on it.

'Lots of people were doing this at the time and Mr Connery saw no problem with getting involved.

'However, when JR and Mr Connery fell out, their business arrangements were affected. Mr Connery appeared to take advantage of JR's illness, offloading all the deposits on the loans.

'He wanted a bigger slice of what JR had made by building property on the land.'

Mr Galliano said the case would be very expensive with total legal fees of at least £10million.

A source at the Palais de Justice in Geneva said: 'Mr Connery has been summoned to appear in a case dealing with a defaulted property loan. He is due to appear next week.'
[from Daily Mail]
Sean Connery has long been considered a little off his rocker, especially when it comes to finances. He famously refused to sign autographs because they could be sold at a profit. In the late 1980′s, he was involved in an average of three lawsuits a year, suing studios for royalties, his financial advisor (and bankrupting him), and even bankrupting the Allied Artists. The man's worth an estimated $239 million, and at some point another million or so doesn't really add to the pot. Basically, he's Scrooge but with a Scottish accent and a house in the Bahamas.
It doesn't matter what kind of falling out he and Jean Rene had; it's just not right to profit off of someone like that. After he launched so many aggressive financial lawsuits, it seems like he had it coming, and he'll have to see what it's like sitting in the defendant's seat.
Sean Connery is shown on 10/1/08. Credit: WENN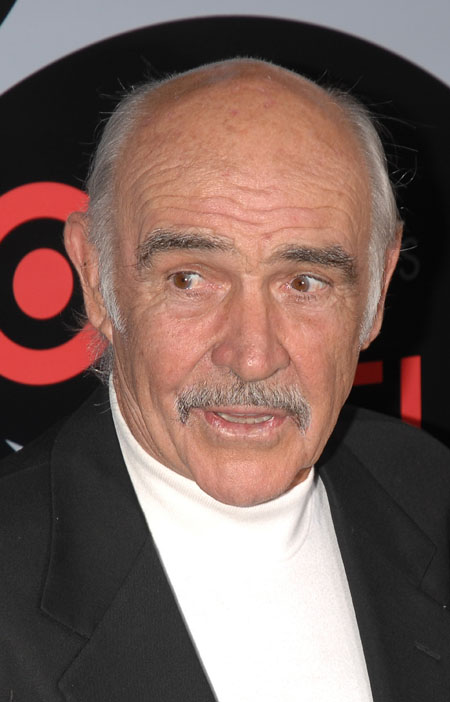 Posted in
Lawsuits
,
Sean Connery