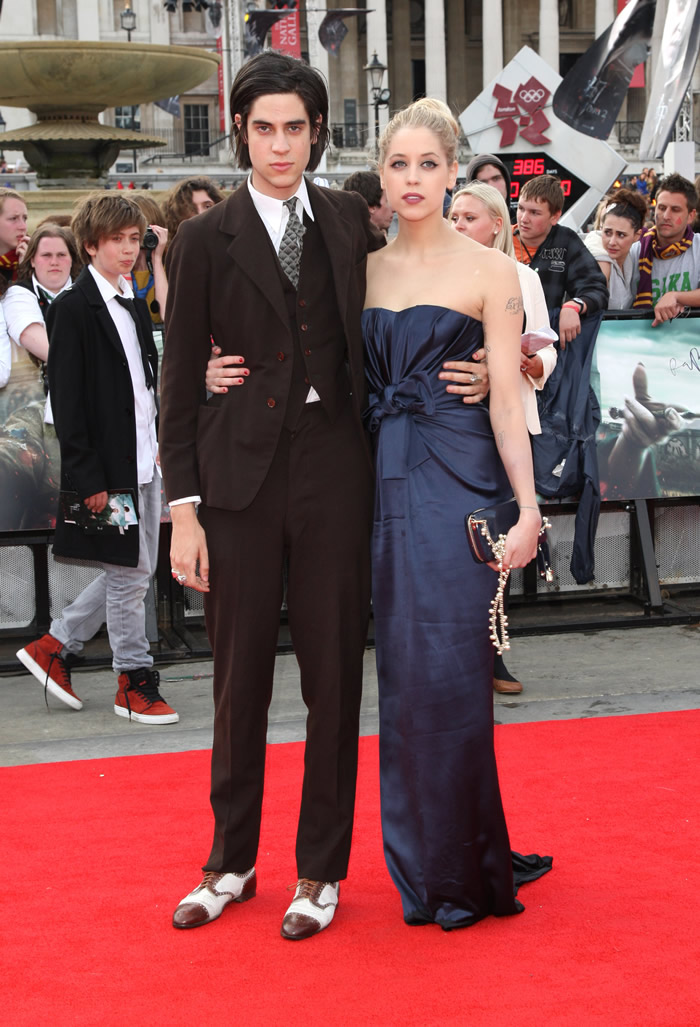 Quite recently, British socialite and "accomplished journalist" Peaches Geldof has certainly changed her physical appearance by looking super skinny. By extension (and faulty logic), Peaches has also claimed that she's simultaneously altered her own inner life dramatically since hooking up with her latest boyfriend, musician Thomas Cohen. Of course, Peaches has only been dating this guy since January, and it really hasn't been that long since her first and second heroin scandals, one of which cost her a very lucrative Ultimo lingerie gig. Even if Peaches really has changed a few of her ways since meeting Cohen, she's still a mess who occasionally makes a grand display of stumbling out of bars: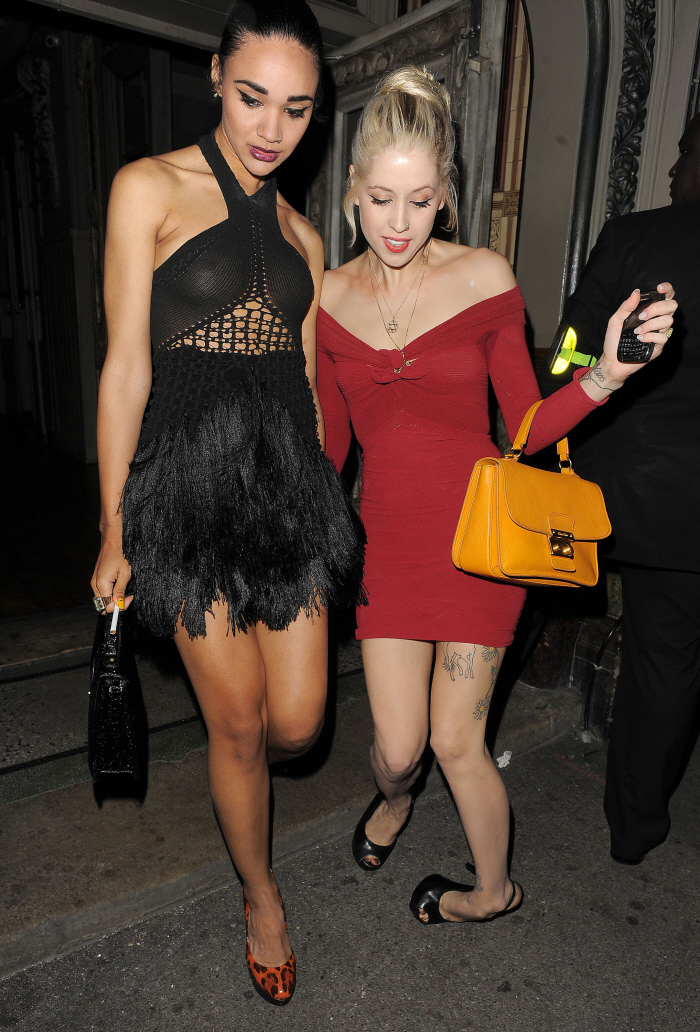 So I don't really buy that Peaches has suddenly transformed herself, stays in most nights, and has experienced a grand awakening over her place in the universe. It's not like she's taken a few years off from her wild lifestyle, attended and graduated from college without incident, and then made this same declaration. Nope, she's just making this decision based upon a few months of dating her latest man, and it fits her usual pattern of impulsive behavior. Despite Peaches' young age of 22 years, she's already been around the block a few times. At age 19, she famously married indie rocker Max Drummey in Vegas. Their split inevitably arrived six months into the marriage after she told Hello! magazine that Max was "the one" because they were both so intelligent and could sit and his van in talk or something. For what's it worth, her estranged husband finally filed for divorce (hilariously citing "irreconcilable differences") in April of this year. This is great timing for Peaches! Now she reportedly wants to marry Cohen because he's "the one." Really.
British socialite Peaches Geldof is reportedly planning to convert to Judaism to wed her rocker boyfriend Thomas Cohen.

Bob Geldof's daughter began dating the S.C.U.M. singer in January (11) following her split from actor/director Eli Roth after eight months of dating.

Within months, the couple cemented its relationship by moving in together, and now Geldof is reportedly set to convert to Judaism to move one step closer to walking down the aisle with her beau.

A source tells Britain's People newspaper, "Peaches has a fondness for all things Jewish and in particular Jewish men… She is learning Hebrew and is ready to change her life for Thomas because she thinks he is the one."
[From Contact Music]
Of course Peaches loves Jewish men. I mean, she dated Eli "Bear Jew" Roth last year, but it's really more of a case of Peaches liking all men. She's the type that can't ever be alone for five minutes after her last relationship ends. A bit of a serial monogamist, if you will. And every boy seems to be "the one" for her. Needless to say, Peaches has a history of planting engagement stories and has already done the same thing by wearing a diamond ring on the "meaningful" finger since dating Cohen.
In response to this latest rumor, Peaches has taken to Twitter to deny any intention of converting to Judaism. However, she has not denied any matter of engagement but only says, "I dont need nor want to comment as I need some semblnce of privacy in order 2 function." Yeah, she's probably just starting rumors again and then pretenting to be all outraged after the fact. Poor, misunderstood Peaches.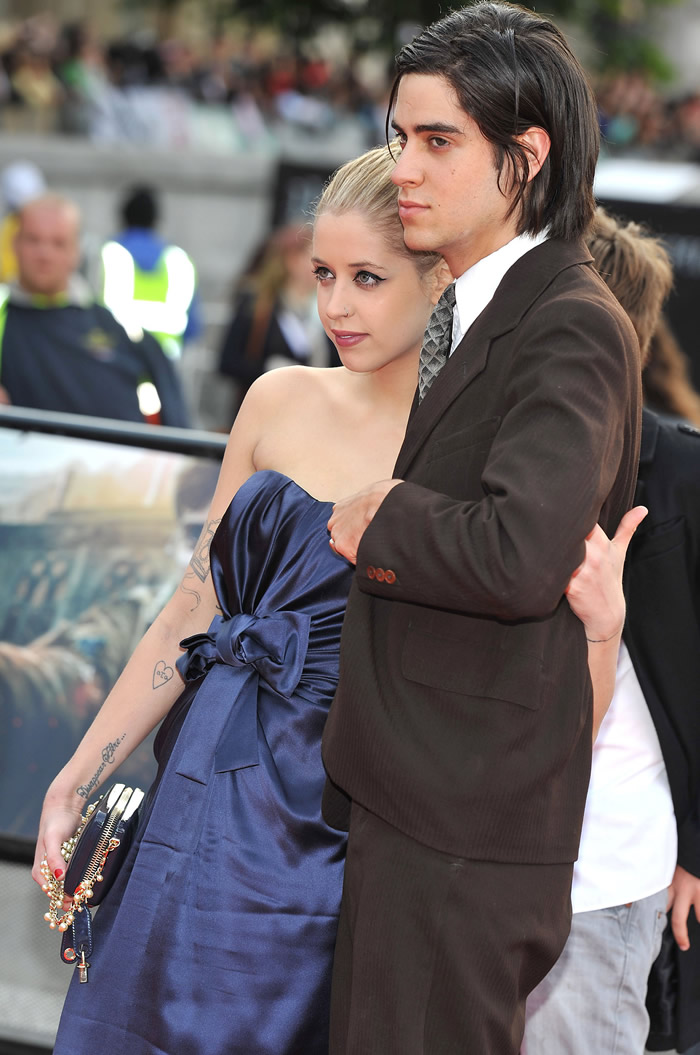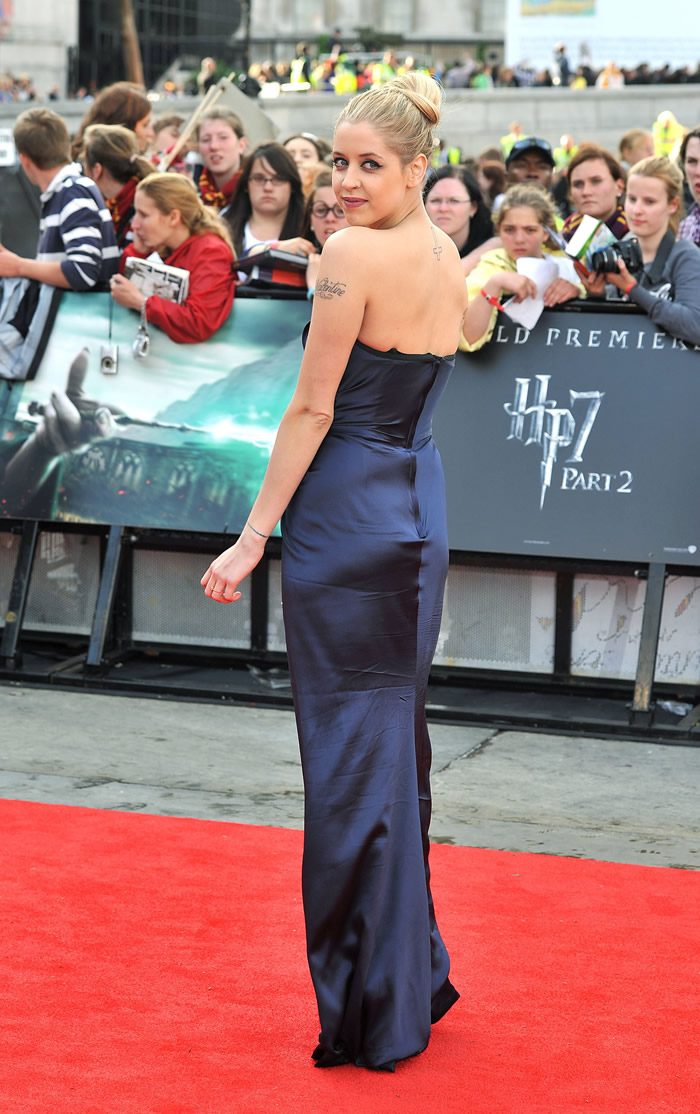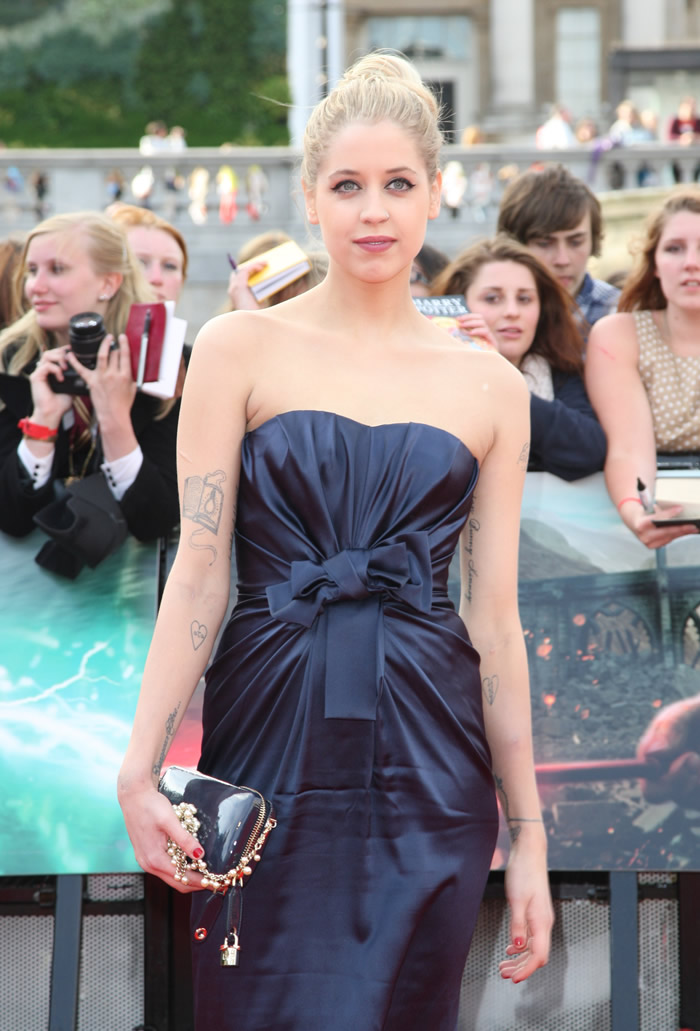 Photos of Peaches and Thomas at the Harry Potter and The Deathly Hallows: Part 2 premiere on 7/7 courtesy of WENN