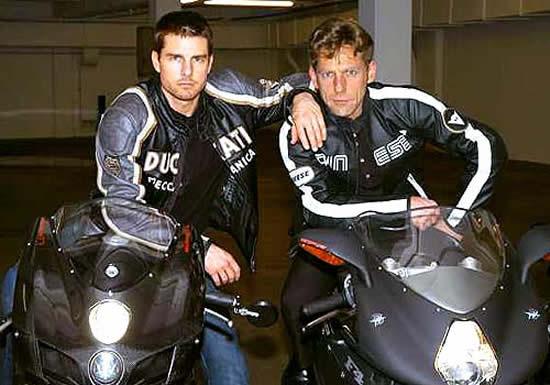 Over the weekend, Katie Holmes stepped out with a "male friend" who seemed to be just that, and you can see the photos at the Mail. Although Katie has officially cancelled her first scheduled red-carpet appearance since filing for divorce from Tom Cruise, she's still leading her own life in New York City. She and her friend (honestly, the dude seems like a gay boyfriend, and I can attest from personal experience that every girl could use several of them) kissed each other on the cheek (Katie is described as "radiant" in the aftermath), and the tabloids are going wild. Meanwhile, poor little (lift-wearing) Tom is merely trying to do the best "dad" job he can do by inviting the tabloids to witness his Suri reunion in the face of such adversity. Now the Mail has provided us details of an "anguished" Tom in the days after Katie filed for divorce:
Tom Cruise refused to leave his hotel in the English countryside to return to New York last week as he continued to struggle with the aftermath of his marriage break-up.

The Hollywood star, 50, extended his stay at five-star The Grove Hotel in Hertfordshire, telling aides he couldn't face going back to the States after Katie Holmes filed for divorce.

Everything was packed and ready to go," said a source close to the actor. "The jet had been refuelled and the flight scheduled but a call came in from his assistant saying he was refusing to leave. He was talking about not being ready to go back to America."

Hotel sources say Cruise, who had been meeting executives at Pinewood Studios, eventually left early on Thursday. "He spent all his time in his room," added the source. "It was the first time he had off work to just clear his head."
[From Daily Mail]
Tom was so, so clueless within his marriage, and he remains so willfully blind to everything in his path. Like, we're supposed to feel bad for Tom for wondering, "What's happening?" Because you know, mean old Katie filed for divorce and felt compelled to use burner phones to hide her legal maneuverings from her soon-to-be ex-husband. Yet Tom is the one who yelled for four straight days when Katie dared to question the rules of the CO$, which leads me to believe that Tom wants what he wants, and the CO$ provides it. Anything else is unorthodox in Tom's world. Also, the Mail has also provided a few strategically-placed photos of Tom with greying stubble because, you know, even the best plastic surgeon in the entire world can't hide everything, right?
Poor Tom. Moving right along…
Last month, CB reported that Scientology head David Miscavige was literally "obsessed" with Tom Cruise, and indeed, that sentiment is what we have heard up until now — that the CO$ spied on Tom for years to bring him back from a decade-long (thanks to Nicole Kidman) defection and that Miscavige would do anything to get his prize Gollum back. Now there's a new interview of a former Tom Cruise lackey, however, which comes courtesy of Tony Ortega of the Village Voice. I absolutely love reading accounts like this from people who previously worked quote closely with Cruise. Here are some excerpts: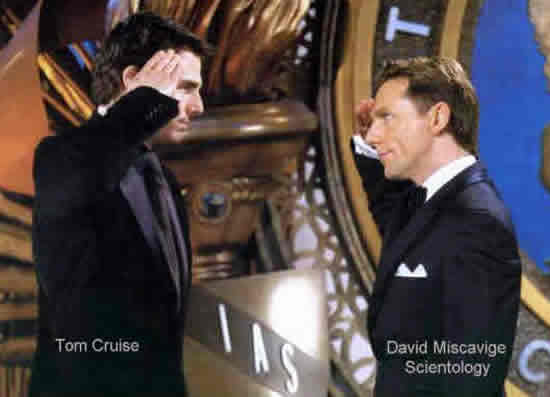 Until now, I've never told [John] Brousseau's entire story as a 32-year member of Scientology and the last person to escape from the International Base who is talking publicly about it. Brousseau's tale is one of the most remarkable to come out of the secretive organization, and one that parallels so much of Scientology's own development and controversies.

He and Miscavige were brothers in law. They were both young cameramen working for Scientology founder L. Ron Hubbard during his movie-making phase. Brousseau was Hubbard's personal chauffeur and helped maintain the cloak of secrecy when Hubbard vanished for good. He watched Miscavige transform Scientology and turn its base into a prison camp. He worked for Tom Cruise, which included serving in the household with Cruise and Katie Holmes. And having worked closely with both Cruise and Miscavige, he has choice things to say about the nature of their relationship.

For Christmas 2006, Tom Cruise took his family to a house that had been upgraded and transformed. It was his place in Telluride, Colorado, and he was there with his wife Katie Holmes, their eight-month-old daughter Suri, his mother, and his older children, Isabella and Connor. There was also a full set of people working to make sure that everything went smoothly, as well as the man wrangling them, who had also overseen the house's upgrade. He was John Brousseau.

"I was making sure everything was beautiful and clean. I made sure the servants knew what they were doing. They had to learn how to make things go right without being visible — I learned that from Miscavige. I would show the staff that it's not your job to bump into Tom in the hallway. It's your job to make sure everything's right, but be invisible. Anticipate his every move. You had to be there with a salt shaker before he even realized he needed it," he says. "I was sitting there having meals with Tom and Katie and the family. It was like we were guests."

I asked how the couple appeared to him. "They looked really terrific at that time. They were a hit, it was very evident to me. They were still gaga. At the end of the day, Suri was put to bed, Connor and Bella were in bed. Most of the help had gone home. I'd still be around. And Tom and Katie would go off on their own to chat. They seemed really genuinely happy."

I asked Brousseau for his impressions of Katie Holmes. "Tom Cruise was the dream of her life since she was a little girl. The Church of Scientology wasn't. That was just glued on to the package. They put Jessica Rodriguez on her and she must have thought, what the f#*k is happening? I didn't marry a person, I married an entourage."

Rodriguez — born Jessica Feshbach — was from a legendary family in Scientology. She became Katie's "handler," and was seen at every public appearance during those early years in the relationship. (We hear that Jessica is now gravely ill, and I've wondered if Jessica's absence was a factor in Katie's ability to secretly plan such a slick getaway from Cruise and the church.)

Brousseau left Scientology in 2010, but I asked him why he thought Katie acted the way she did when she surprised Cruise with her divorce filing. "The maternal instinct kicked in. And Katie's parents pointed things out. And Katie had read sh-t. And Suri is six," Brousseau conjectures. "You don't f#*k with a mother's child. She just figured the best thing was to yank her little girl out of there, and good for her."

When Miscavige took Cruise to the base's shooting range, Brousseau helped out. "I was the gun guy. I'd shoot the first couple of shells to make sure the gun wasn't going to blow up. Then I'd hand it to Tom." Brousseau says this was also when he first got to work for Tom, the first of many jobs making or repairing things for the actor. "I got to customize a Bluebird motor home for him. It had custom hard surfaces and upholstery," he says. Another Sea Org member who was an audiophile made sure the vehicle had the latest hi fi equipment.

"Tom paid for everything. The church never bought stuff. When it came down to paying for stuff, Tom paid for it. But he didn't pay us," Brousseau says. As Sea Org members, Brousseau and the others who worked on Tom's vehicles and properties were paid only about $50 a week by the church, even though their hours could reach 100 a week.

After that initial encounter with Cruise at the Int Base in 1991, the actor made himself scarce, Brousseau says. "He was with Nicole Kidman at the time. But then, he sort of fell away after that. He was gone from Scientology for like ten years. That's where Marty came in, to get him back in." During that period, Brousseau also began to work more closely with Cruise. "In 2002, Marty was auditing him and getting him through his OT levels. And I went to his house on Alpine Drive in Beverly Hills. I was put in charge of a complete overhaul of his house," Brousseau says. David Miscavige's wife, Shelly, was overseeing the project, and was pushing everyone to hurry.

Brousseau says Cruise had been impressed with the way Miscavige lived at his rooms in the "Upper Villa" on the base, and his apartment in Hollywood. When Cruise complained that he couldn't get his own place and staff the way he wanted it, Miscavige reassured him that he'd take care of it. "The result was people like me going and working for Tom, making his house perfect. We even landscaped the grounds, everything was transformed. I was the technical guy, directing people, getting the irrigation fixed, the windows, doors, gutters, even the light bulbs."

After doing many projects not only on Cruise's house, but also with his vehicles and his airport hangar in Burbank, Brousseau says he got to know the man pretty well. "He's got more energy than the local grid. But he's not very smart. He has so much energy, and he always has to be doing something with somebody." That's backed up by something a person who worked closely with Cruise for many years told me recently about watching him during his marriage to Kidman: "Tom can't be alone. He goes nuts if there's not someone else around him, someone he can bug about stuff. He'd walk around the house, saying 'Where's Nick? Where's Nick?' He was like a kid that way."

Hearing Brousseau talk about all the work he was doing around Cruise's Beverly Hills house in 2002, I had to ask: had Tom Cruise really been living in squalor before the Int Base crew arrived? "It was bullsh-t," he says. Yes, they improved the place, but Cruise hadn't been living in a dump to begin with. "Why did it need to be done? It was Miscavige." Brousseau says he had ample opportunity to examine the two men up close. And it taught him that theirs was a very uneven relationship. "It isn't the same both ways. Miscavige would throw Tom Cruise under a bus in a minute. But Tom thinks Miscavige is the greatest person in the world. He worships him like a god. Miscavige would pretend that Tom was his best friend, but you could see it was horsesh-t. Tom couldn't see it."

After his Christmas with Tom and Katie and baby Suri in 2006, Brousseau saw them only occasionally. Brousseau says he had bigger things to worry about. It had become, he says, the period of "Miscavige unplugged" as Int Base increasingly became a prison camp and more and more top executives were being "disappeared" — at the same time that Tom Cruise was being hailed by Miscavige as the church's epitome of dedication. "The only thing I have against Tom is that he accepted this sh-t."

Since he left Scientology, Brousseau has released photographs of the work he did for Tom Cruise — work that was unpaid, and that some have used to argue that Cruise and Miscavige benefited from inurement — enriching that violates Scientology's tax-exempt status. "The reason I've released those photos is because I want Tom to wake up. I remember at the time, I was being told I was doing a good job on these things for him. But I was thinking, what the f%*k am I doing? How the hell is this helping humanity? Why am I being flown to Telluride to be the babysitter for Connor and Bella? What the f#*k was I doing?"
[From Village Voice]
This excerpt, which leaves out a lot of the COS-related discussion, only details Part One of the interview. Personally, I cannot wait to read Part Two, but I am delighted to see that Brousseau has already confirmed that Katie's "maternal instinct kicked in," which lends credence to the claim that Katie had snapped over CO$ demands over Suri. I mean really, they were actually telling her that she couldn't discipline her own child. Nobody goes there.
In conclusion, past reports have confirmed to us that Tom has abused CO$ partitioners and gleefully accepted their free labor to plant wheat fields for he and Kidman to (also gleefully) run through. Tom probably believes that slave labor is romantic, but I think that he's merely obsessed with Miscavige for what he can provide with little demand. This new account from Brousseau is quite interesting though — will Miscavige ever truly throw Tom under the bus for a new "face of Scientology" (John Travolta, perhaps)? At this point, I don't think Miscavige even has that option. Nope. David famously accompanied Tom on his honeymoon with Katie, and so it follows that Tom and David will forever be thick as thieves together. Happily ever after.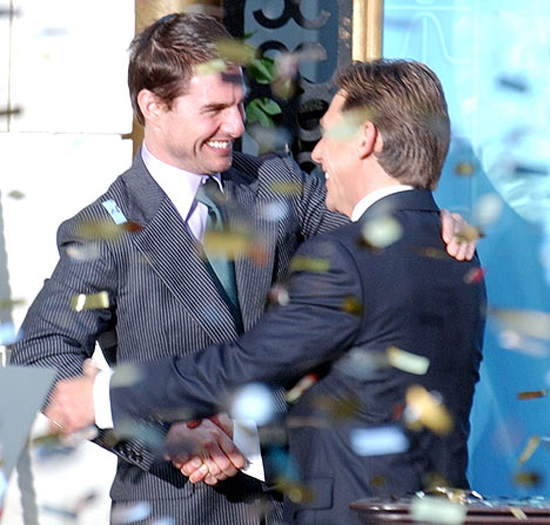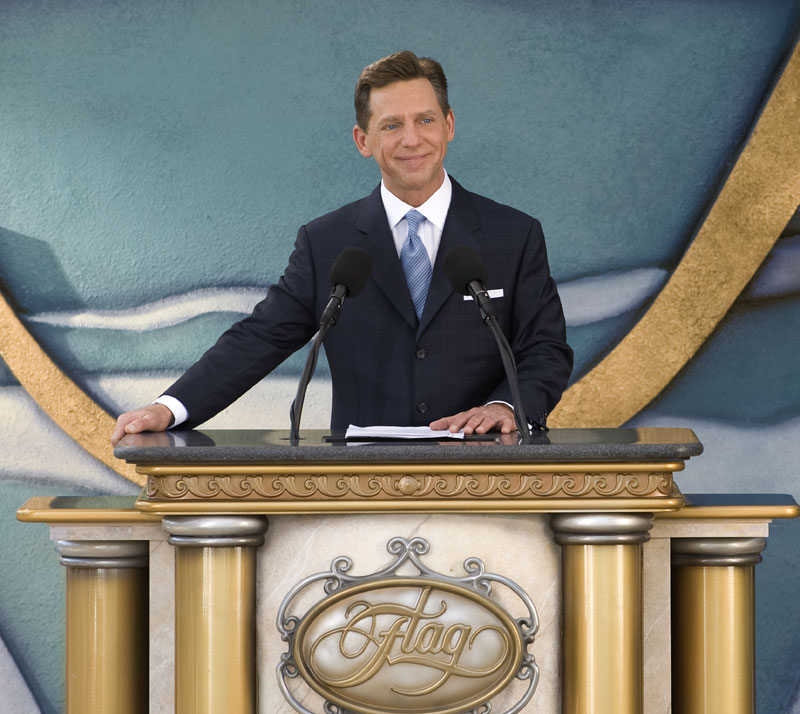 Photos courtesy of Freedom Magazine and Village Voice