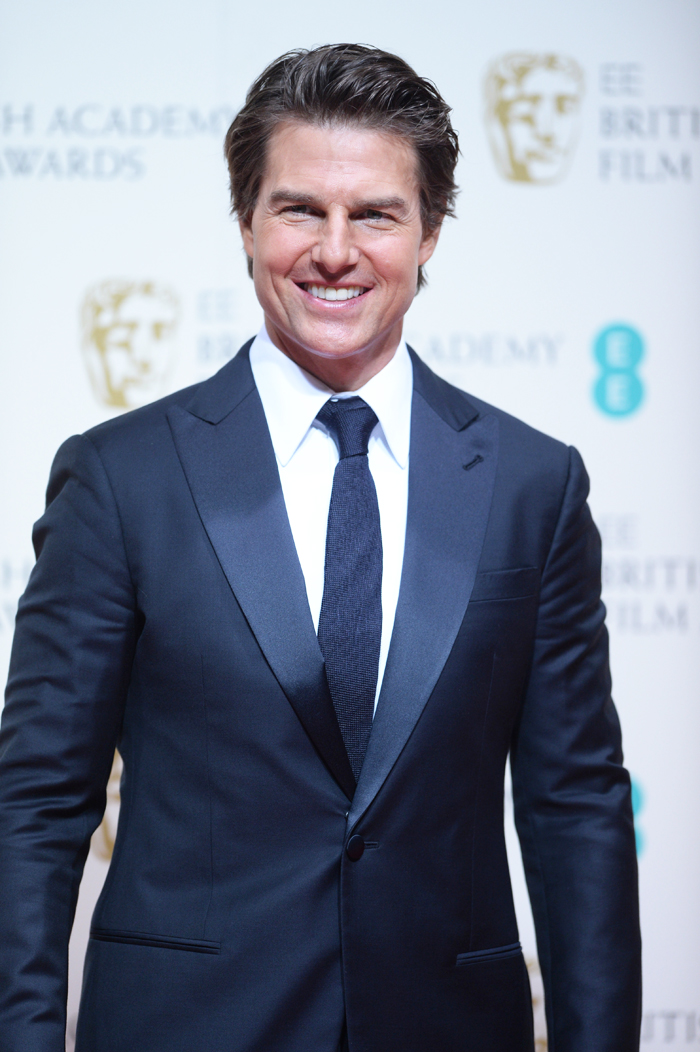 Tom Cruise and his 20-year-old son, Connor, made a big splash this weekend at the NCAA Women's Final Four college semifinal in Tampa last weekend. Or as I like to call it, "Oh look, Tom's surreptitiously shopping for a new girlfriend." Yes, that's a mean remark, but Tom (51) just okayed a 31-year-old actress to play his wife. This is the same movie where he'll play 300-pound, drug-running pilot Barry Seal. Sarah Wright Olsen will play the wife, and I hope she's ready for Tom's tomfoolery. My point is that Tom marries younger on and offscreen.
This game was the first occasion that Tom's been stateside since his last film premiere. He filmed Mission: Impossible 5 in London for what seems like years. He's also selling off property like mad because he's never here. And we never see him with Suri. Part of the reason for that is because Tom grew really angry when people noticed how he didn't see Suri for months at a time. That was his fault! He was the douchebag who invited the press to witness his daddy-daughter time. Tom shut down the pap walks and flashy Disneyworld visits so no one would notice how little time he spent with Suri. He also sued tabloids to reinforce his point.
The last documented visit between Tom and Suri was when she visited him in London in November 2012, but Tom spent most of that weekend filming Edge of Tomorrow. Then radio silence. I assumed he saw Suri on occasion, but sources tells TMZ that it's been a year:
Tom Cruise said he wasn't able to see his daughter for months because he was shooting Mission Impossible 5 in London, and he was counting the hours before he came home to little Suri. But we're told he was off work for 2 weeks after shooting wrapped, yet never saw her.

Sources connected to Katie Holmes tell TMZ … it's worse than that. They say Tom has not seen the 8-year-old in almost a year. Tom's rep previously denied that and said the actor has seen his daughter plenty, but on the down low to shield her from cameras.

But our Katie sources say that's not true … that he's just not been a part of her life.

There's been speculation Tom is distancing himself from Katie and Suri because they've been declared SPs in Scientology, but we've checked with the Church and we're told that is simply not true.

Tom is now back to business … he just began a 90 day shoot in Atlanta.

He did take time Sunday to take his son Connor to the NCAA Women's Basketball Tournament in Tampa.
[From TMZ]
Well I feel awful for Suri. Part of me thinks it's best that she's not around all of Tom's crazy, but this is still a very sad situation. She must miss her daddy, who would rather attend Scientology functions than act like a father. Tom's priorities will always involve his own ego. He'll hang from a plane like an idiot in order to continue his ridiculous action film legacy. I hope he regrets his behavior someday.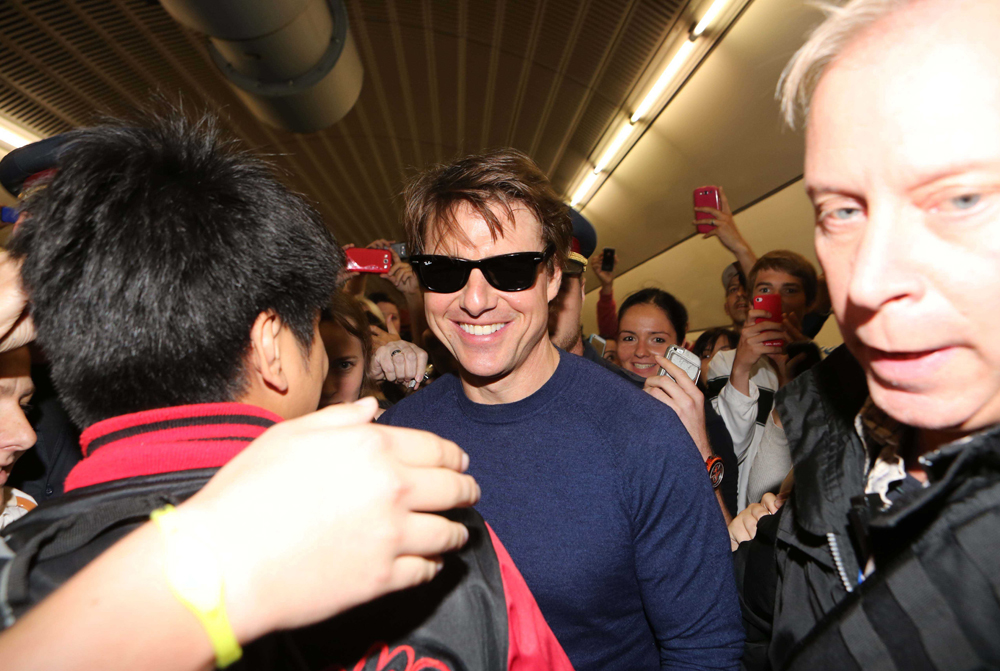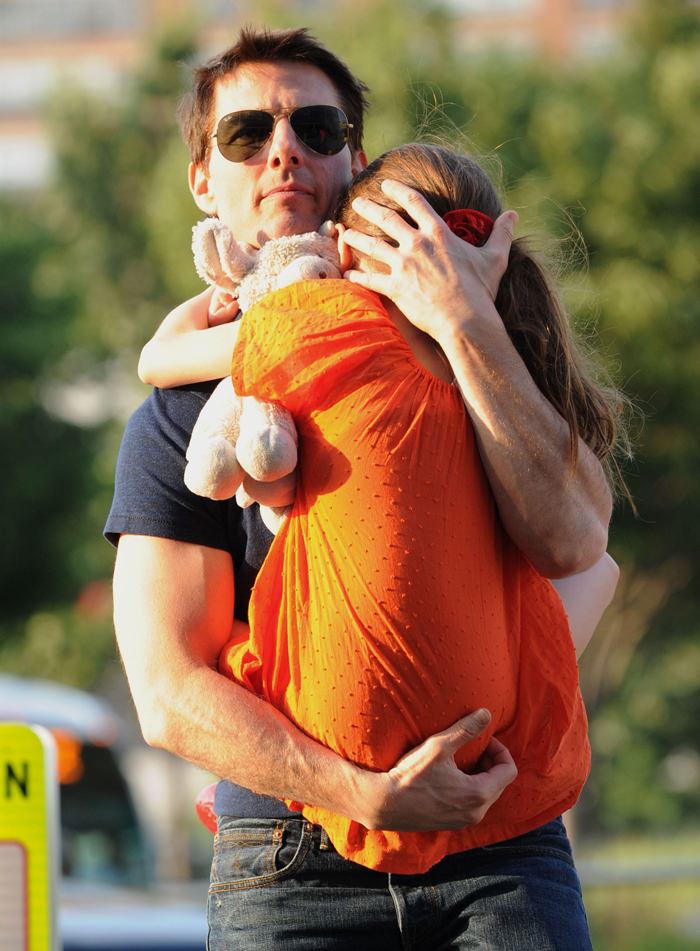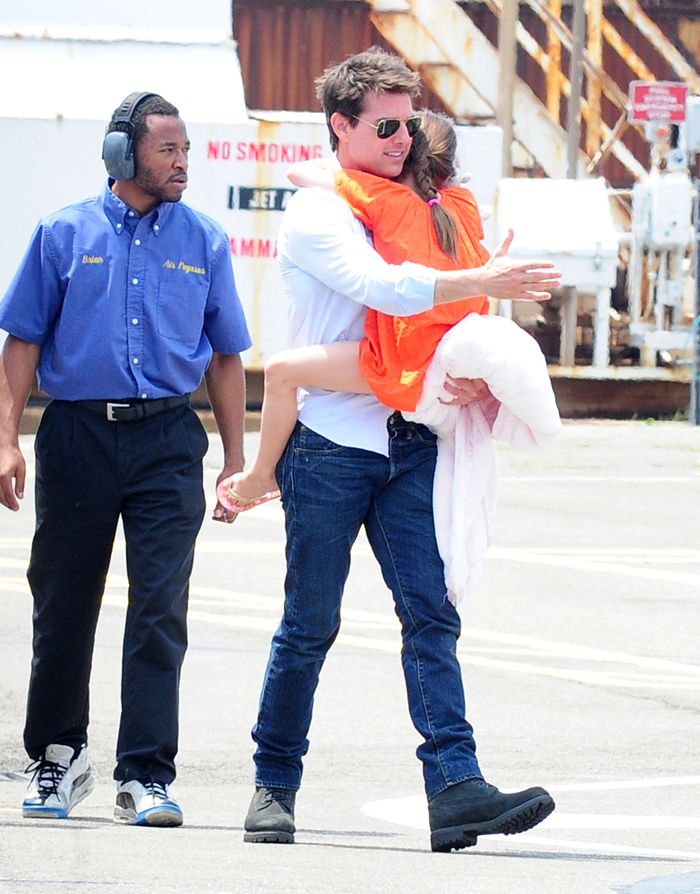 Photos courtesy of Fame/Flynet & WENN