Embed from Getty Images
The Tiger Woods scandal remains the most fascinating celebrity/sports story I've covered to date. The fact that so many women came forward on the record, over a dozen, and that his wife stayed so quiet and seemingly above it all just amazed me. Since then he's had a DUI, he's had high profile relationships, and he's never recaptured the record setting performances of his youth. Until now. Tiger, who is now ranked 13th after previously not even being in the top 1,000, just won his 80th PGA golf tournament, putting him second to only Sam Snead's 82 wins. He won the tour championship on Sunday, with his comeback being called unprecedented. Tiger just had his fourth back surgery in the spring of 2017 and he's 42 years old.
Tiger Woods has won his first professional golf tournament in more than five years. He was victorious at the season-ending Tour Championship Sunday at East Lake Golf Club in Atlanta.

NPR's Tom Goldman tells our Newscast unit: "Woods led the tournament from start to finish. His steady, dominating play seemed like a throwback to the early 2000s, when he ruled the game."

But Goldman says the "moment of victory in Atlanta, was different. He didn't throw one of his trademark uppercuts — instead Woods raised his arms and teared up."

"I can't believe I pulled this off," Woods said during the trophy presentation.

A year ago, he was recovering from a fourth back surgery. When Woods returned to competition in December, he was rated No. 1,199 in the world. He's now at No. 13.

Woods is celebrating his 80th career PGA win — two short of the career record held by Sam Snead. Woods' last victory was in 2013 at the Bridgestone Invitational at Firestone Country Club in Akron, Ohio.

"This season there was a return to competitive golf and a steady climb in the rankings as Woods pieced together a swing that wouldn't ravage his 42-year-old body," Goldman reports.
[From NPR]
I'm about halfway through a Tiger Woods biography now. He didn't have a childhood and his father/parents (it's unclear whether his mom had a hand in this) stage managed even his first relationship, making him break up with his high school sweetheart by letter after she came to one of his tournaments. The thing that stands out is Tiger's laser focus on improving his game no matter the cost. He spent two very valuable years at the beginning of his career completely changing his swing despite the fact that it cost him his number one standing and he already had higher endorsement deals than anyone in the sport to date. He's changed his swing yet again to accommodate his injuries. He was also aloof and competitive in his 20s and would regularly snub other players and skip important events. All of that has changed, and sports commentators are noting that he's a kinder and more vulnerable player in his 40s.
Tiger brought renewed interest in the game of golf and helped popularize and integrate the sport at a time when there were still whites only country clubs. Look at the crowds following him after this win. I'm not a fan, I don't watch golf and I find his half endorsement of 45 troubling and indicative of his narcissm, but hell I'm also a inspired by his comeback.

After his win Tiger kissed his latest girlfriend, a manager at one of his restaurants named Erica Herman. He loves restaurant managers.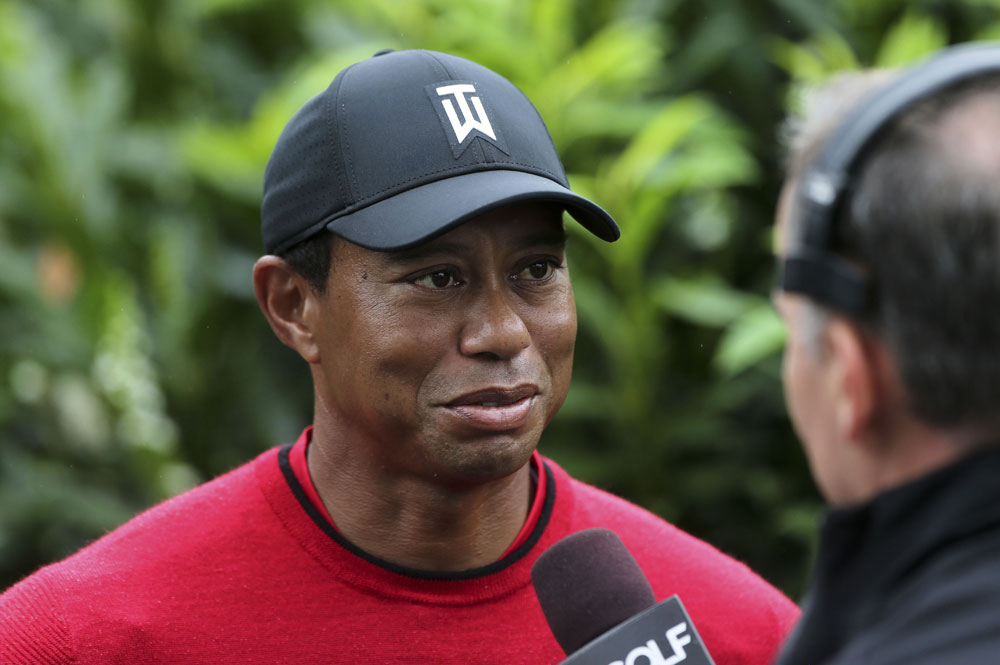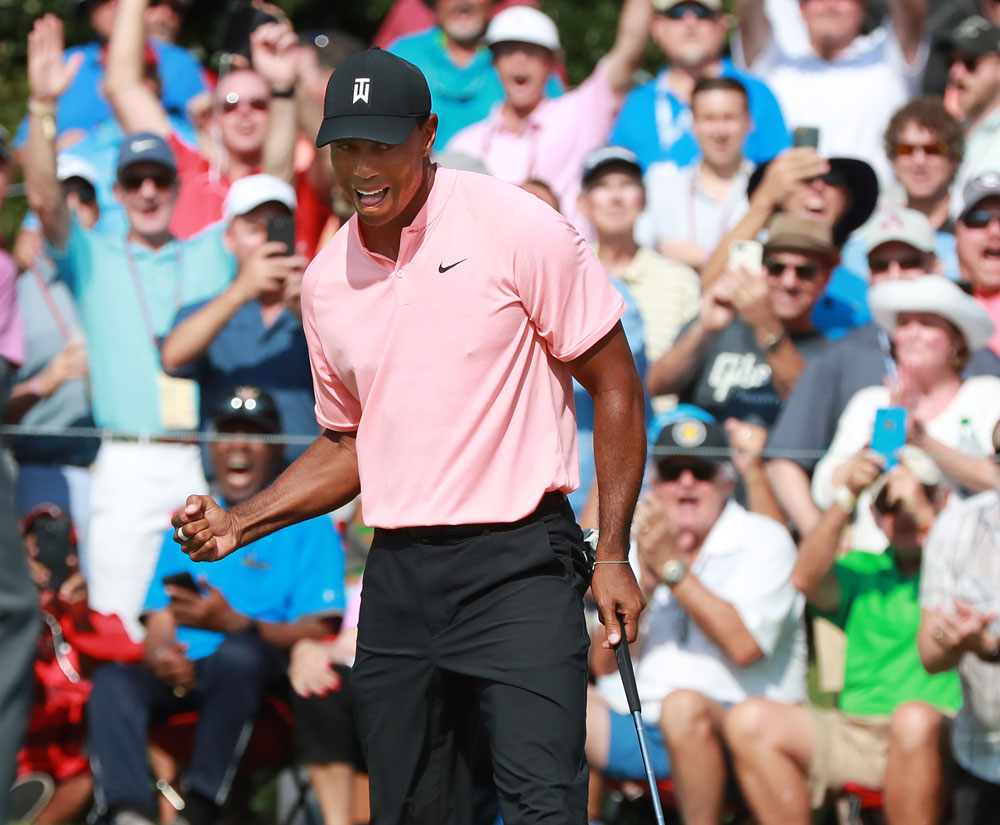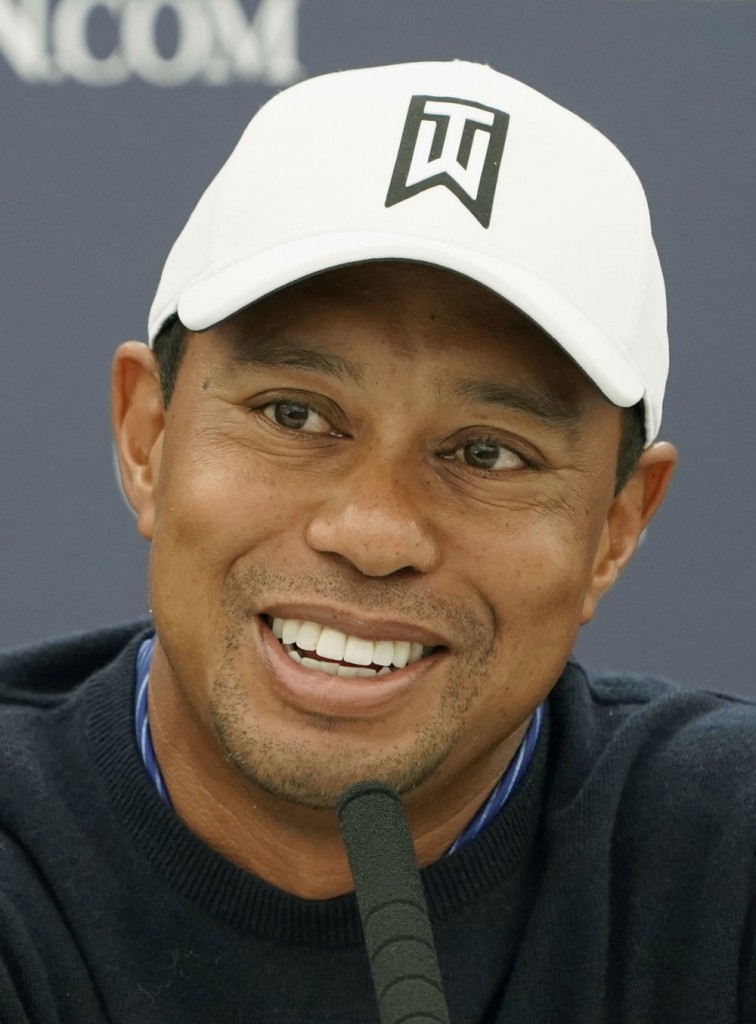 Photos credit: WENN, Getty and Avalon.red