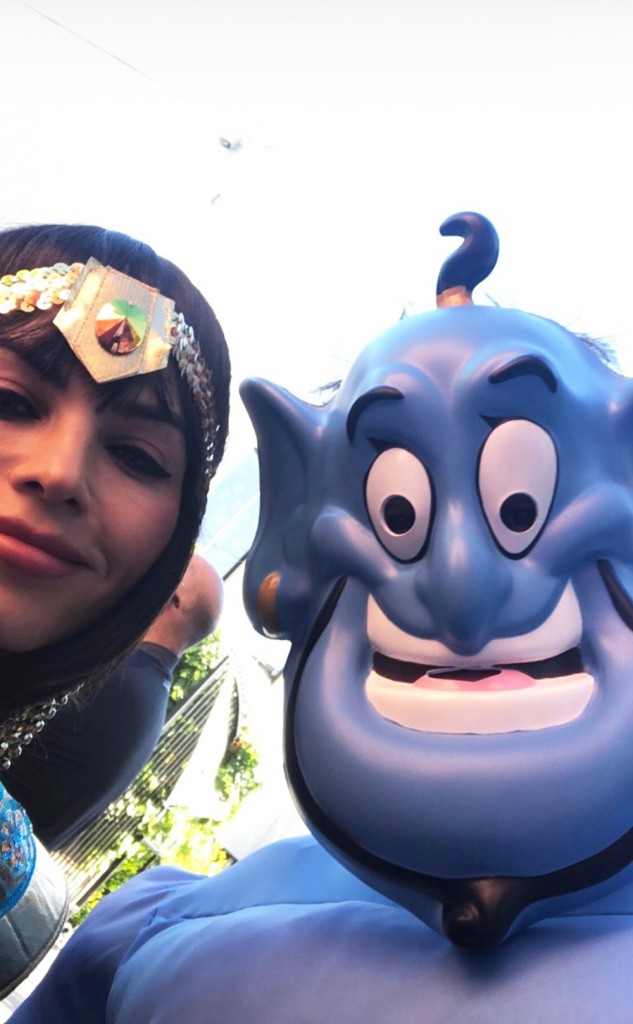 Divorcing couple Channing Tatum and Jenna Dewan have told us repeatedly that they will continue to co-parent their five-year-old daughter, Everly. To their credit, they've backed up that claim. They even went trick-or-treating together with Everly. For the occasion, Jenna dressed as Cleopatra and Channing as the Genie from Aladdin. But all was not roses and sunshine on this family outing. While filming what was supposed to become a treasured childhood memory, Channing revealed another side of his personality – he's a Reese's stealer.
You ain't never had a friend like me! Channing Tatum and Jenna Dewan reunited on Halloween while trick-or-treating with their 5-year-old daughter, Everly.

The Magic Mike actor, 38, documented the family outing on his Instagram Stories on Wednesday, October 31. At one point, he even snapped a selfie with the Resident star, 37, while they were dressed up as Genie from Aladdin and Cleopatra, respectively.

Throughout the night, Tatum repeatedly reminded Everly to get as many Reese's Peanut Butter Cups as possible — but he made the request rather selfishly.

"Give me all of your Reese's! I can smell 'em on you," he told his daughter and her friends in one video. "You guys have four collective Reese's Cups. So I get three, and you get one."

The actor later tried to peek inside Everly's goody bag to conduct a "Reese's check." When she pulled away from him, he laughed and said, "Don't be such a stingy Reese's hog!"

Everly suddenly had to use the bathroom while trick-or-treating, so Dewan asked one neighbor whether her daughter could go inside their home for a minute.

"I made Jenna do it because I was afraid that they wouldn't be so receptive to me," Tatum said in another video before pointing out that his face was covered with the oversize Genie mask.
Both Jenna and Channing are dating other people. It's nice that they can put aside their differences so Everly and her friends can enjoy themselves. Jenna said after the split was announced that she and Channing would always be friends and if this is any indication of that, I think it rings true.
Now, about the candy stealing – sorry, you won't hear any indictment on my part. Trick-or-treat bounty is one of the reasons I had kids. And I come from a long line of candy-claimers. My mother would remind us every year that any and all Sugar Daddys were to be delivered to her immediately upon our return, like some sort of suburban sacrifice to ensure a bountiful Christmas haul. So I applaud Channing's tactics, reminding his candy-gathering minions that he's aware of what they've reaped and what he expects from it. Plus, he's wise to pursue it, because clearly Everly intends to hold out on him. He captured her on film LYING about her Reeses acquisitions:
I'm telling you, children cannot be trusted when it comes to turning over their Halloween candy. Check under their pillows – you'll find a mummified Snickers they were keeping from you, I promise. Everly had to have known this was coming, anyway. Remember Channing pretended he ate all her candy last year. At the time, we thought it was a prank but maybe it was just Channing's true nature.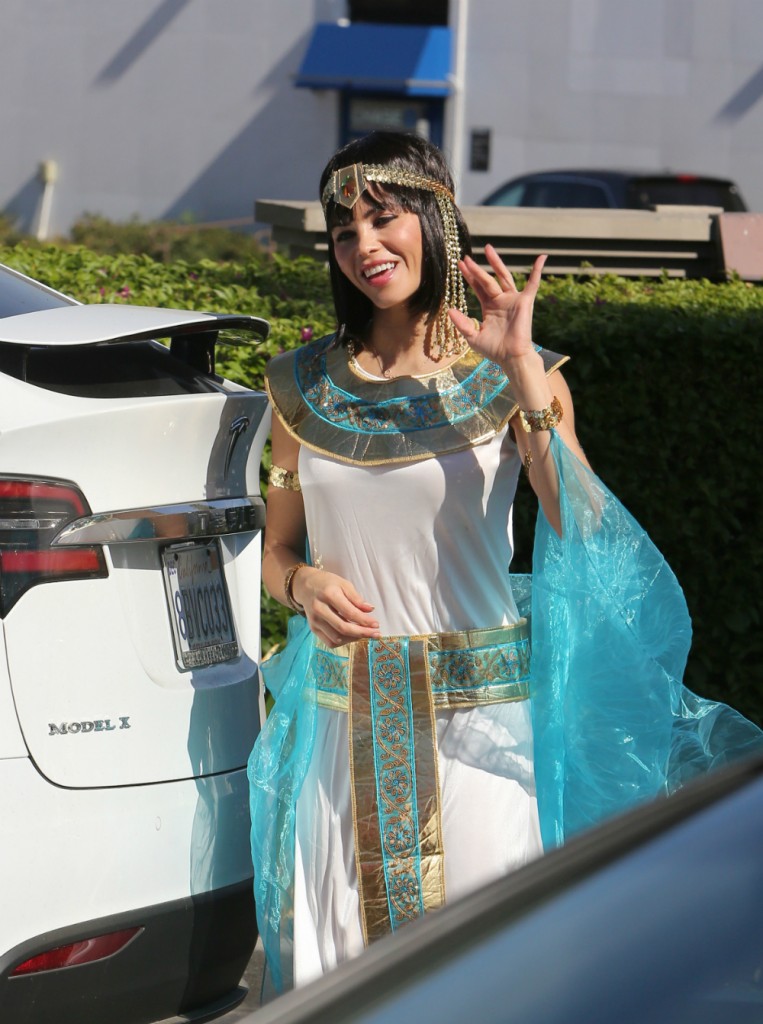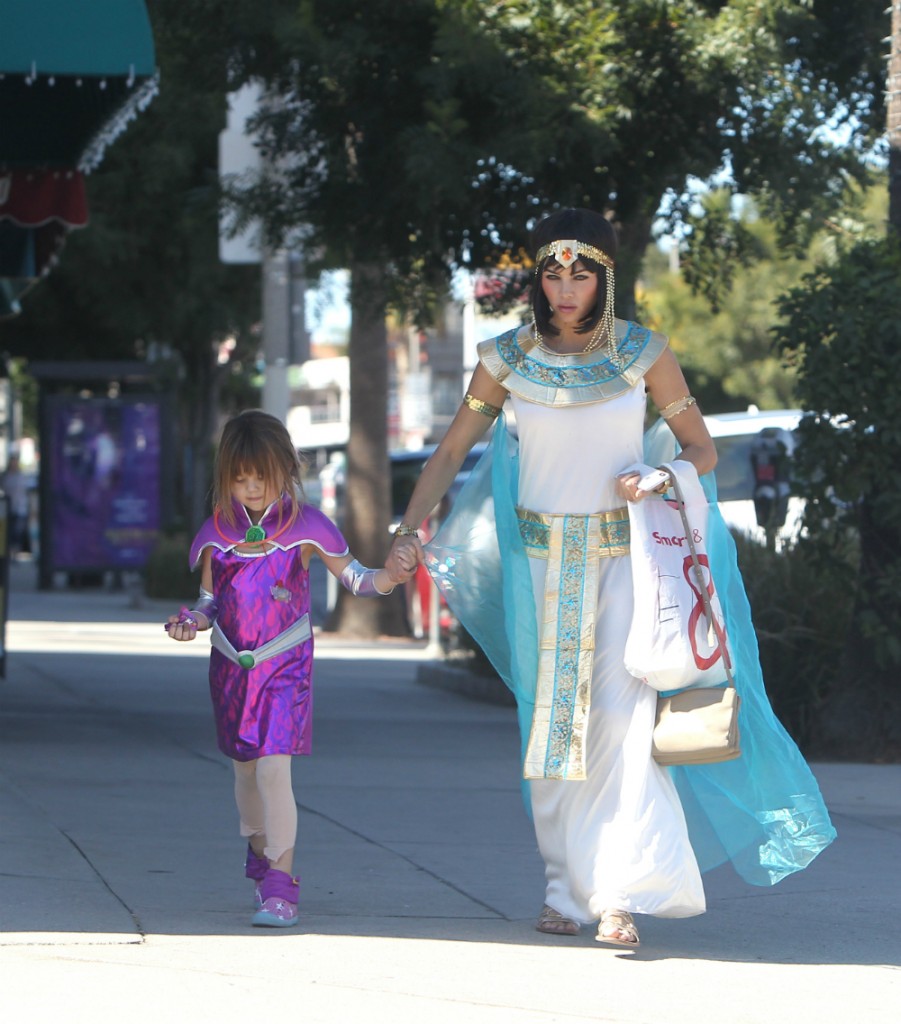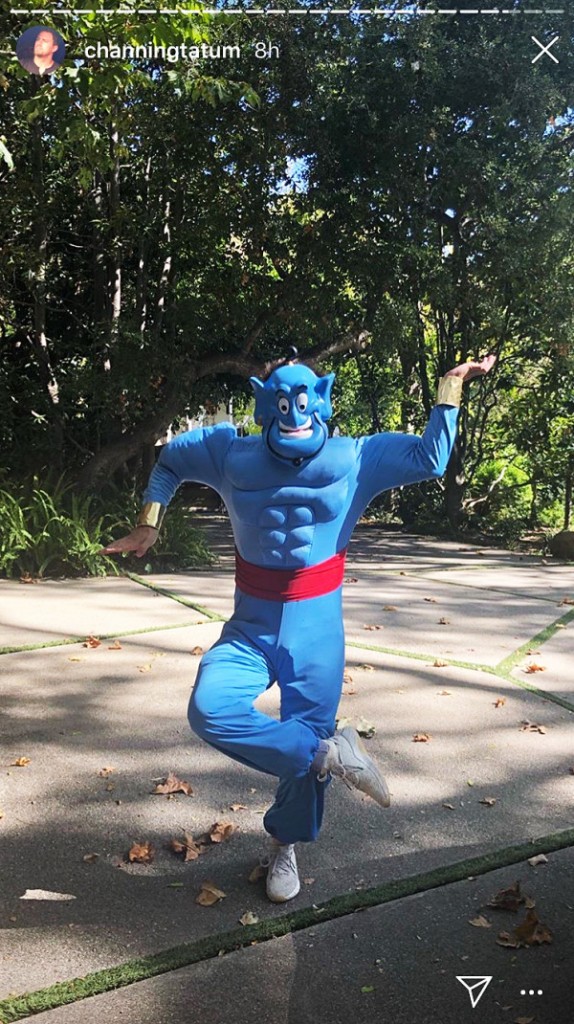 Photo credit: Avalon and Instagram. Video courtesy of Daily Mail