The Spice Girls Reunion Tour has turned into the biggest Will They or Won't They guessing game since Maddie met David on Moonlighting. Rumors of a tour have been happening for some time. And for every confirmation we got, there was a similar denial. People even fantasized that the Spice Girls would kick off their tour with an opening show at The Royal Wedding – what? As recent as last weekend, Mel B was trying to keep hope alive with her cryptic Halloween costume. Alas, we finally have an answer and it's going to upset many: the reunion tour will be a little less Posh than we'd hoped:
I don't think any of us are that surprised by this – Victoria's been saying this all along. And I don't think she was playing cute either, I think she hung up her Spice Shoes long ago and has no desire to put them back on. If anything, maybe she told Mel B, "fine, I'll think about it" just to get her off the phone but I doubt Victoria actually considered it. Besides, whomever would she get to babysit David while she was gone?
So, will people go see a Posh-less Spice Girls Tour? Are Baby (Emma Bunton), Scary (Mel B), Sporty (Melanie C) and Ginger (Geri Haliwell Horner) enough for you? I enjoyed their music, but I was never a huge fan so I don't know how important it is. Victoria's presencee would have been a nostalgic one at best since she's admitted, she never did much more than shimmy. Maybe the rest of the group can put an LBD on one of those inflatable sock puppets in the background and no one would know the difference. I kid! It would have been fun to have all five back on stage but I gave that up long ago. Like Posh, I wish the others much success on their tour. Maybe Victoria and Harper will attend one of their concerts and that will be the feel-good moment we all need.
The tour will start June 1, 2019 at Etihad Stadium in Manchester and will finish at Wembley Stadium in London.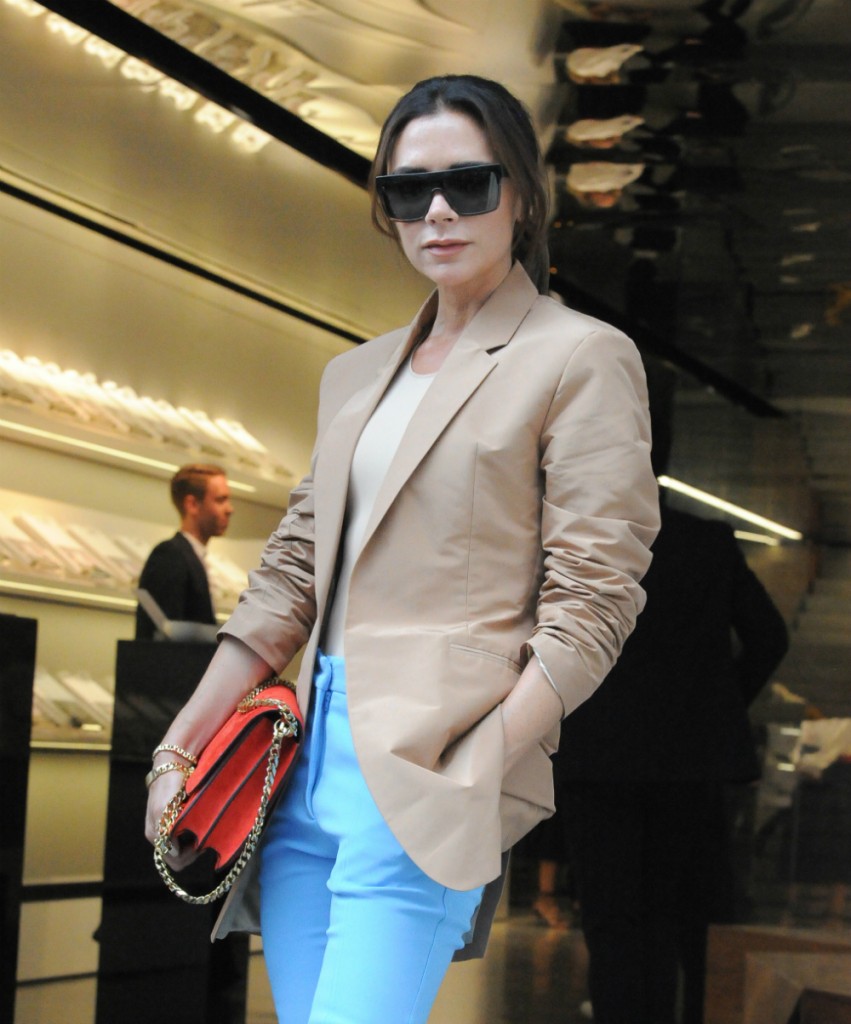 Photo credit: Avalon, Getty Images and Instagram