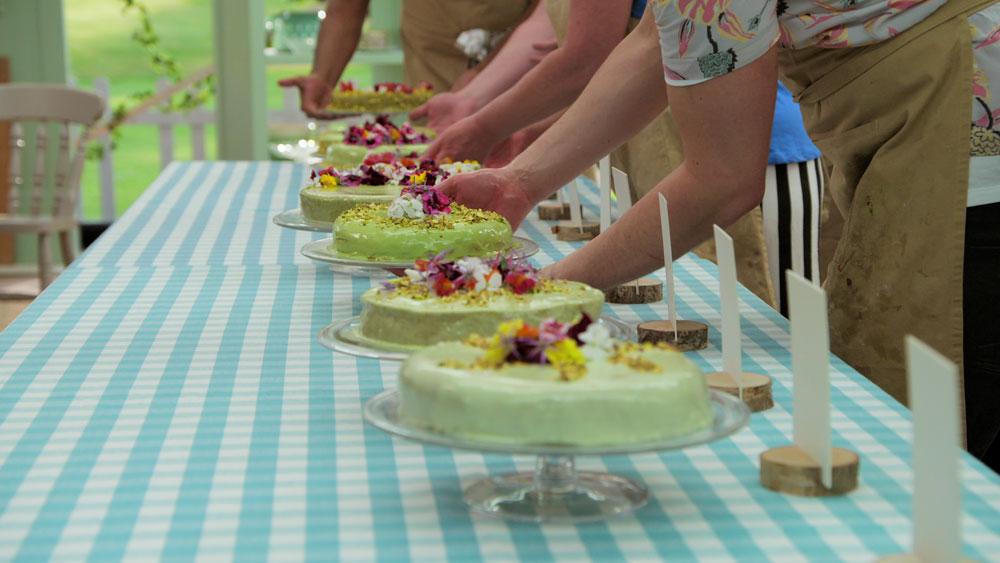 Intro: Minutes 0 to 3:45
I asked Chandra if we could talk about stupid sh-t this week because I'm burnt out and angry at the news. Chandra says Trump looks and sounds sick, she's been watching the videos that Vox's Aaron Rupar posts to Twitter. You can listen below!
What we're watching: Minutes 3:45 to 13:45
I'm watching The Great British Bake Off (I call it Great British Baking Show as that's the original series) season 8 on Netflix. They're only releasing them one episode at a time, which is rare for Netflix. People overseas are able to watch episodes ahead of us. One of our Zoom members, Alnaaze in Switzerland, had seen episode four ahead of the rest of us. I play a segment from Zoom where Karen, Ameerah and Alnaaze talk about GBBO.
Chandra watches tennis constantly and tells me the story of American player Sam Queerrey, who tested positive during the St. Petersberg open. Instead of quarantining in Russia as required he fled the country with his wife and baby in a private jet! She's also watching Archer and has taped the latest season of Fargo.
I'm watching Lovecraft Country on HBO, which can be shocking and super scary. Lisa in our Zooms only watches it during the day. Chandra tells me how traumatized she was by Jezebel's three minute video recalling one of their scariest supposedly true stories. I tell the story of a guy casing our neighborhood during my college years.
Chandra can't sleep if she sees scary stuff. My biggest problem sleeping is from eating too many snacks before bed. It's hard for us to get to sleep after awards shows. We wonder what they'll do with next year's Oscars.
We find squirrels and many animals annoying: Minutes 13:45 to 23
I play a clip from Zoom where Ameerah, Karen, Alnaaze and Sara talk about how annoying squirrels, raccoons and swans are. We say they're all awful. Here's a link to the penguin video that Alnaaze mentions.
Chandra remembers the Sex and The City episode where Carrie called squirrels "rats with cuter outfits." I didn't really watch Sex and The City. Chandra says it doesn't really hold up but she likes the relationships.
I especially hate geese because I got attacked as a child. I remember a surprisingly controversial article Chandra wrote in 2011 where she essentially shrugged about Jennifer Lawrence gutting real dead squirrels for Winter's Bone. I agreed with her and didn't see anything wrong with that story, but a lot of people got mad at her and she issued an update about it. The squirrels were already dead and obtained from a local trapper.
Chandra agrees with me about geese. She tells the story of her dear departed dog hunting groundhogs in her yard. He killed at least five one summer. Her cat, Dexter, catches moles and birds.
Lily James and Dominic West: Minutes 23 to 31:30
The Lily James and Dominic West cheating story is a dumb old fashioned cheating story. She's 31 and he's 50 and they're working on a movie together where he plays her dad. They were photographed kissing in Rome, outside at a restaurant, while with their agent. We also saw him grabbing her ass and heard that they've been having an on-set affair and were staying at a suite together in Rome.
After that Dominic went home to his rich aristocratic wife in England. They have three kids together and West has an older kid from a previous marriage. They've been married 10 years and the kids are aged 11 to 22. Dominic and his wife did a photoshoot outside the house where they kissed for the paparazzi. They showed a handwritten note that said: "Our marriage is strong and we're very much still together." Lily supposedly called Dominic's wife, Catherine, to try to convince her that nothing was going on.
There are conspiracy theories about this but it seems pretty cut and dried to us. We talked about this on Zoom and the consensus was that even if this was an open marriage this is very disrespectful to his wife. We don't think this is a publicity stunt, especially because Dominic is probably going to stay married. I play a segment from Zoom where Alnaaze, Lisa, Michelle, Sara, Ameerah and Angelina talk about this.
This is an old school gossip story that reminds people of Kristen Stewart and Meg Ryan's scandals. Meg Ryan used Russell Crowe to get out of her marriage to Dennis Quaid. This is more like Kristen Stewart and Rupert Sanders though.
User Feedback: Minutes 31:30 to 32:14
Thanks Little Penguin for the nice comment! Also everyone loved how much we were busting up laughing at Trump. Thanks Zakia and Angelina.
Comments of the Week: Minutes 32:15 to 38
My comment of the week is from bluemoonhorse on the article where the Daily Mail noticed that Kate wore a black tuxedo pantsuit that was very similar to one Meghan wore, down to the cut of the cami under it. I own a lot of clothes and while I have a black tuxedo jacket I don't have a shirt that's cut straight across like that, that was a deliberate choice.
Chandra loved all the comments on the post about Joe Biden going to Dairy Queen. She hasn't been to DQ in a while because the one near her closed and she didn't know that they still flip Blizzards. I was at a DQ a couple of months ago.
Chandra's comment of the week is from Jessica on the post about Queen Elizabeth doing her first public event in seven months and not wearing a mask. As of recording we heard that two members of Kamala Harris' team tested positive. She handled that perfectly.
Thanks for listening bitches! Text us or leave a voicemail at 434-218-3219. Check us out on Spotify, iHeartRadio, Stitcher, Apple Podcasts, YouTube, Google Play Music, Castbox and Google Podcasts.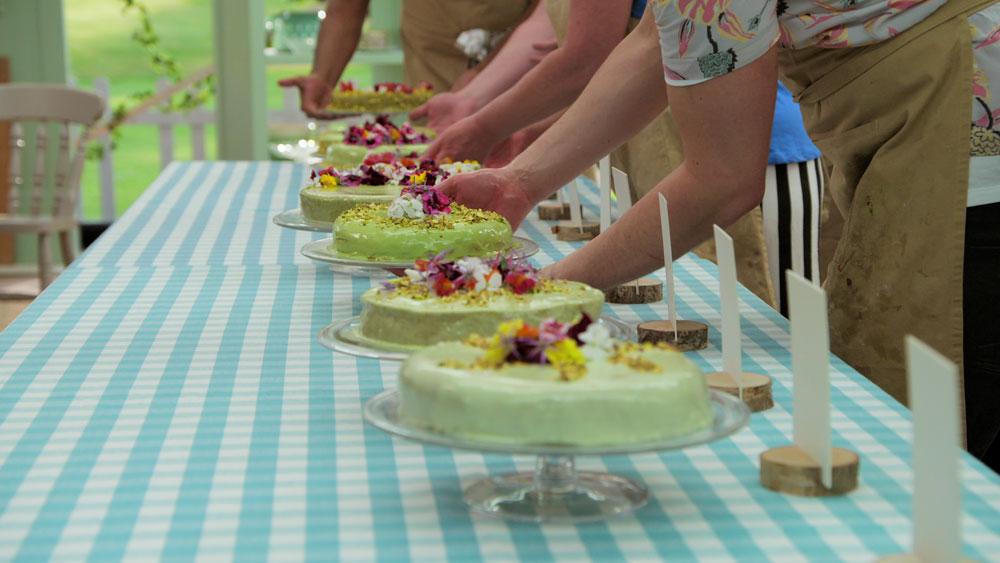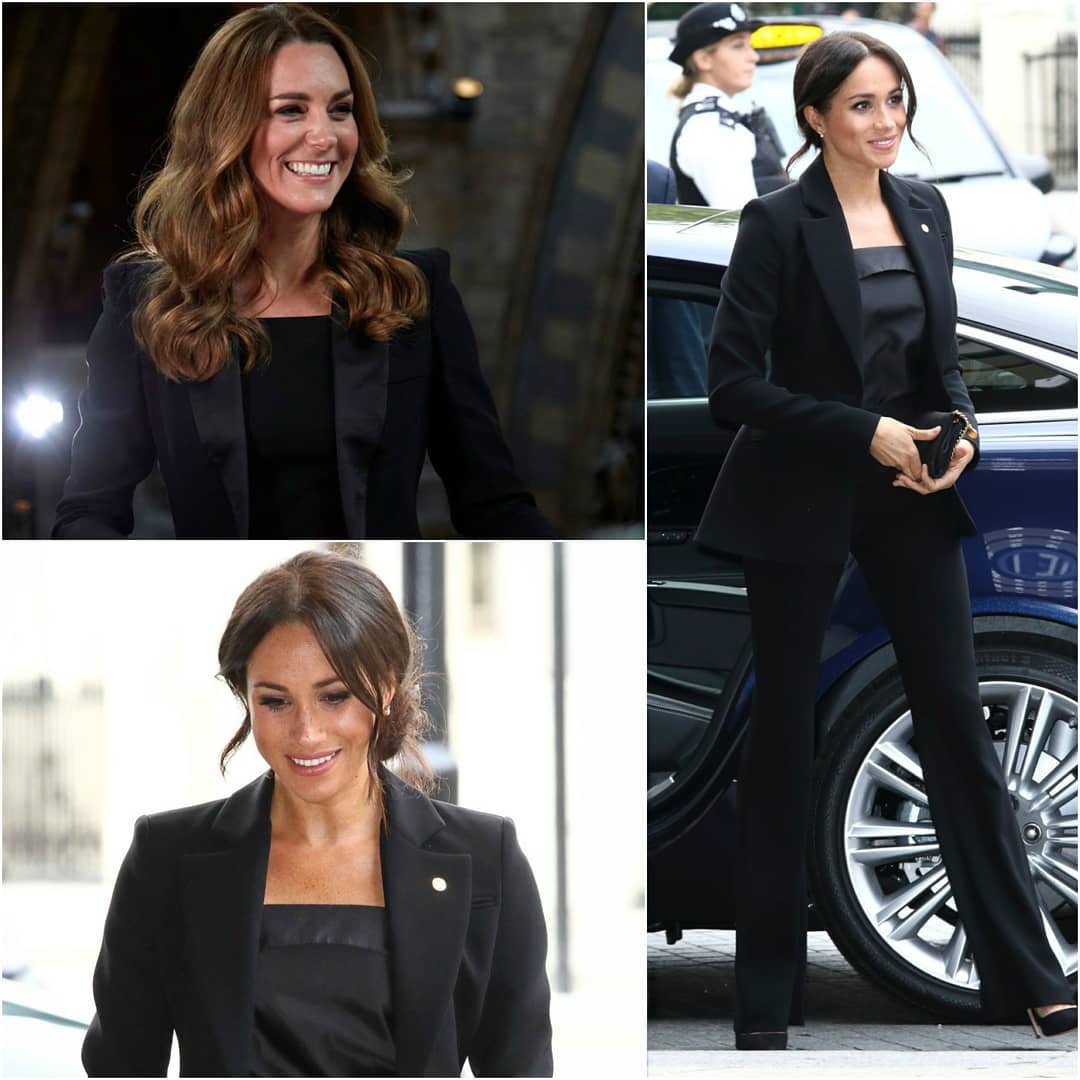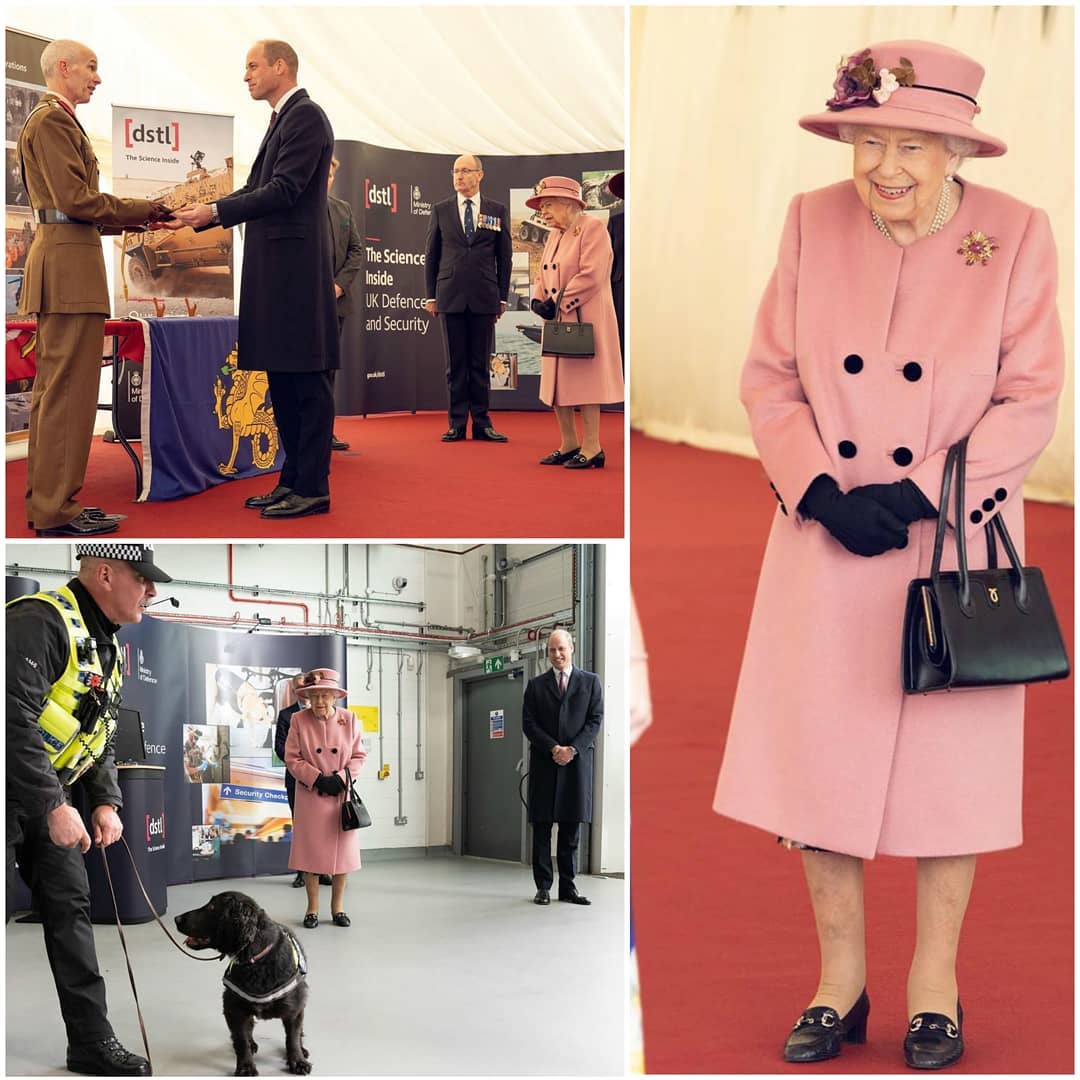 photos credit: Backgrid, Avalon.red, WENN and Caleb Martin, Mateusz Stepien and Saori Oya on Unsplash. Music credit: A.A. Alto, Meydan and via Premium Beat and Sound of Picture