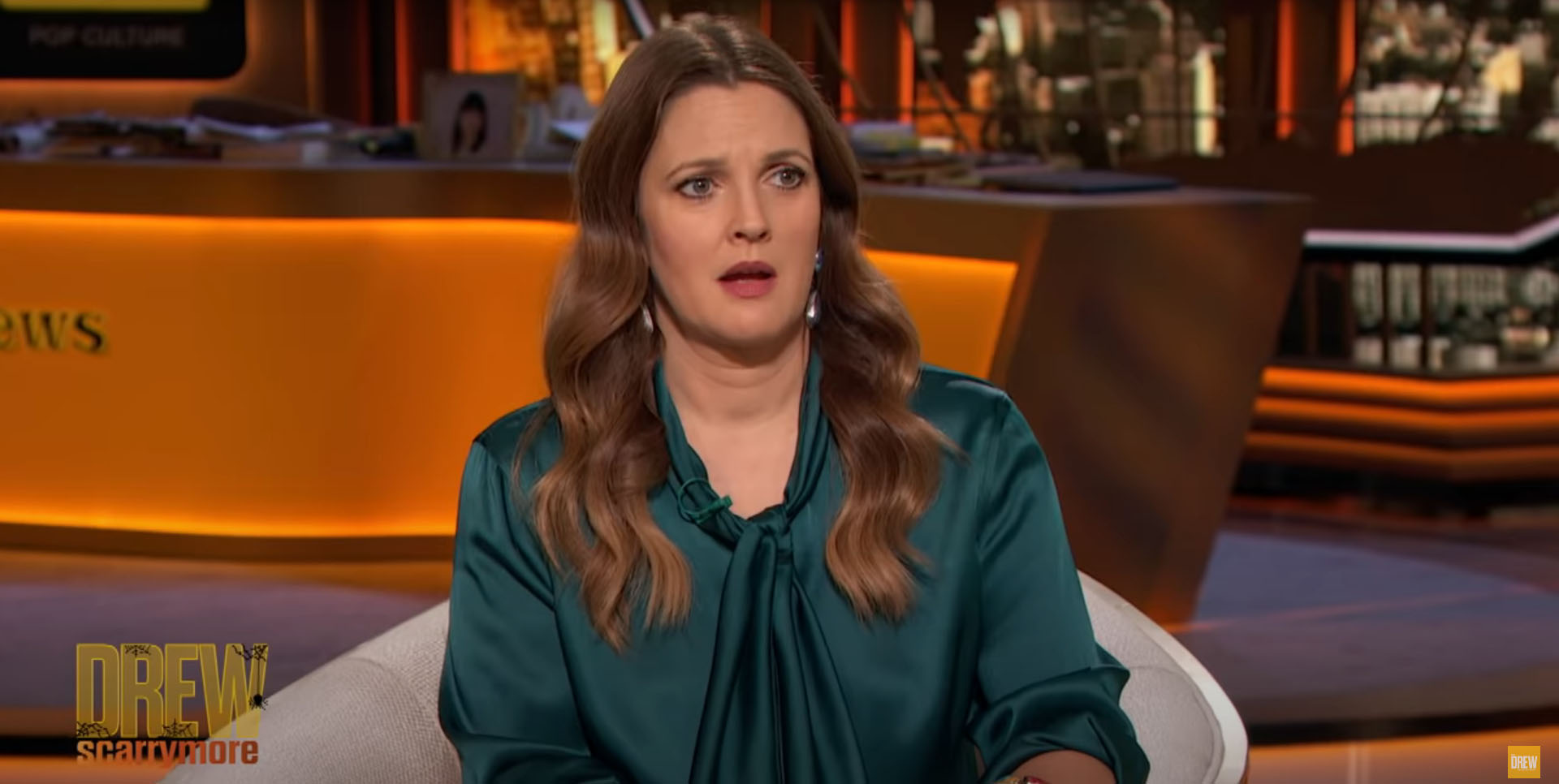 I've so far avoided Drew Barrymore's talk show, but I watched the segment Page Six reported on, where Drew had a medium on, and feel vindicated that I hadn't watched it before. Drew is Drew. She's very over the top and my opinion of her cemented with some tone deaf comments she made about MeToo. She also conflates feminism with being angry at men and said, as recently as 2019, that she avoids "anything political, where I sense too much anger." For what it's worth, she has posted in support of BLM and prosecuting Breonna Taylor's murderers. People have very good reason to be angry and those reasons have existed long before the recent resurgence in the BLM movement, but I digress.
Drew had a medium named Anna Raimondi on her show. Anna first talked to a woman who worked on Drew's show who had lost her husband six years ago. She asked leading questions and followed up with details about the husband that could be googled like "I'm sensing he liked hot dogs" when it turns out they had a restaurant together that sold hot dogs and "someone's name starts with J." She did get the name of the widow's new partner right, but it's very likely she looked everything up ahead of time.
When it came to talking to Drew, you could tell that Anna looked stuff up too. She asked if Drew knew someone named "Ruth" and it took Drew a second but then she realized it was her ex Will Kopelmann's grandmother. The message was that Ruth was proud of how Drew was raising her daughters. Anna asked "there's a judge, who's the judge?"
Drew got choked up and said "David! That's David. That's Ruth's son who died." Anna said "they are together. This family is completely around you. You're still pulled into this family. Are you really close to them?"
Drew was crying as she said "I'm really close to this family and I want my girls to have that experience." I already know Drew is close to Will's family because she's talked about it in several interviews after her split. It's very easy to google.
Anyway it turns out that David Kopelman, Ruth's son, is very much alive. Drew got that entirely wrong and her ex has some thoughts about that. Here's his statement to Page Six about it. Drew's reps are trying to say she just got the name wrong.
A small problem with the revelation: Judge David Kopelman is 82 and doing just fine.

Art consultant Will — who was married to Barrymore from 2012 to 2016 — told us, "Drew and I have a close and highly amicable co-parenting relationship; I have and always will continue to cheer her on from the sidelines. That being said, the segment was a solid laugh considering my uncle Judge David Kopelman is still very much alive."

He added, "And I'm a little surprised that Drew chose to give oxygen to someone like this, because self-entitled mediums who prey on vulnerable bereaved people with claims they can communicate with their dead loved ones in exchange for fame and compensation all belong in jail. None of my dead relatives — all of whom I'm sure would have really liked Drew — are speaking with some submental hack working the talk show circuit. This I assure you."

A rep for Barrymore told us, "The grandfather of Will is Frank, who was a judge and is deceased. David is … Will's uncle, who's alive and also a judge. That was the confusion."
So Will's grandfather and grandmother died and Drew brought up their son, David, who is very much alive. Page Six didn't include this quote but as I mentioned Drew said "that's Ruth's son." She didn't just mess up her ex husband's grandfather's name as her rep suggests, she knew she was referring to his uncle and had just assumed he died. After that Drew got all philosophical and said, about family "If you put the function in dysfunction then you're really doing a great job." It was a lot, but it was clear that Anna touched a nerve with Drew. Will's family gave her that belonging she didn't have growing up.
I really like Will's statement shutting the medium definitively down. He was married to Drew, he knows what she's like. (Also I am not discounting people being visited by departed loved ones. We just talked about that on our latest podcast, #71. I just think, like Will, that mediums prey on people.)
Here's that segment: