Kaley Cuoco is a big animal lover and you know I'm a sucker for an animal lover. Kaley is, of course, an equestrian who advocates for the well-being of show horses, but she's also shown up for tigers, sea lions and diva bunnies. Another of Kaley's causes is rescue dogs and she's worked with several different organizations to get hard to adopt breeds or trauma cases into good homes. Kaley has a soft spot for senior dogs, something she and Jane Lynch have in common, and has adopted a few older dogs now. Her latest family member is Larry, a nine-year-old grey Mastiff that she and husband Karl Cook welcomed recently. Larry is helping Kaley get over the pain of losing her dog, Norman, who passed away six months ago. Norman and Kaley had been together for 14 years. She named her production company after him. That kind of pain is deep pain. I'm so glad Kaley has Larry to help her through it. Larry sounds like a lovely companion. People tells us a little more about him.
Kaley Cuoco is welcoming a new furry member to her family.

On Sunday, the Flight Attendant star, 35, announced that she and her husband Karl Cook adopted a senior dog named Larry, sharing several photos of the adorable addition to Instagram.

Cuoco said that the rescue dog is a "9 year old ginormous mastiff chunk mutt of love" whom she and Cook are already "obsessed" with.

"When you know you know! Welcome to the family , Larry!" Cuoco wrote alongside several sweet photos with the dog. "Thank you @pawsforlifek9 & @rita_earl_blackwell for the perfect addition to our lives. #seniorsunday #adoptdontshop #rescuedog 🤩😍💗❤️ (also thank you to his previous fosters for taking amazing care of him!)"

Cuoco also shared a series of adorable shots of her first few days with Larry on her Instagram Story. In one picture, the actress pointed out that Larry is the "size of a horse and I could ride him lol."

Cuoco also said Larry is "already a barn dog" in another photo as she introduced her new rescue to a horse.
Larry was adopted from Paws for Life K9, with whom Kaley works a lot. It's a wonderful organization that pulls hard to adopt/at risk dogs from shelters and places them with incarcerated trainers who train the dogs for socialization and compatibility. The program benefits everyone involved. Larry looks like an absolute love. And Mastiffs are huge. My next-door neighbor has four and nothing quiets my dogs quicker than when they get a good look at the size of those things.
I love this about Kaley. It must have been hard to get a senior dog after losing Norman. Only a few months before Norman, they lost Petunia, whom they'd also adopted as a senior and had not had that long. Kaley also lost a dwarf pony, Fiona, a little before Petunia. Fiona died from health issues, not age, but she had them when Kaley rescued her so she knew it could happen. Mastiffs, in general, live 6-12 years so Kaley might have a few years with Larry. However much time it is, I'm sure Kaley is prepared. Even so, losing him will be hard. But bless her and Karl for opening their hearts and home up to some dogs in their last stage of life. They still have Blueberry, whom they've raised since a puppy. And Dumpy, their senior chihuahua that needs a stroller to get around. My gawd, I can just imagine the image giant Larry and tiny Dumpy strolling around together. I hope it's Kaley and Karl's holiday card.
Buzzfeed occasionally runs amazing posts dedicated to senior pets. This one came out Monday night.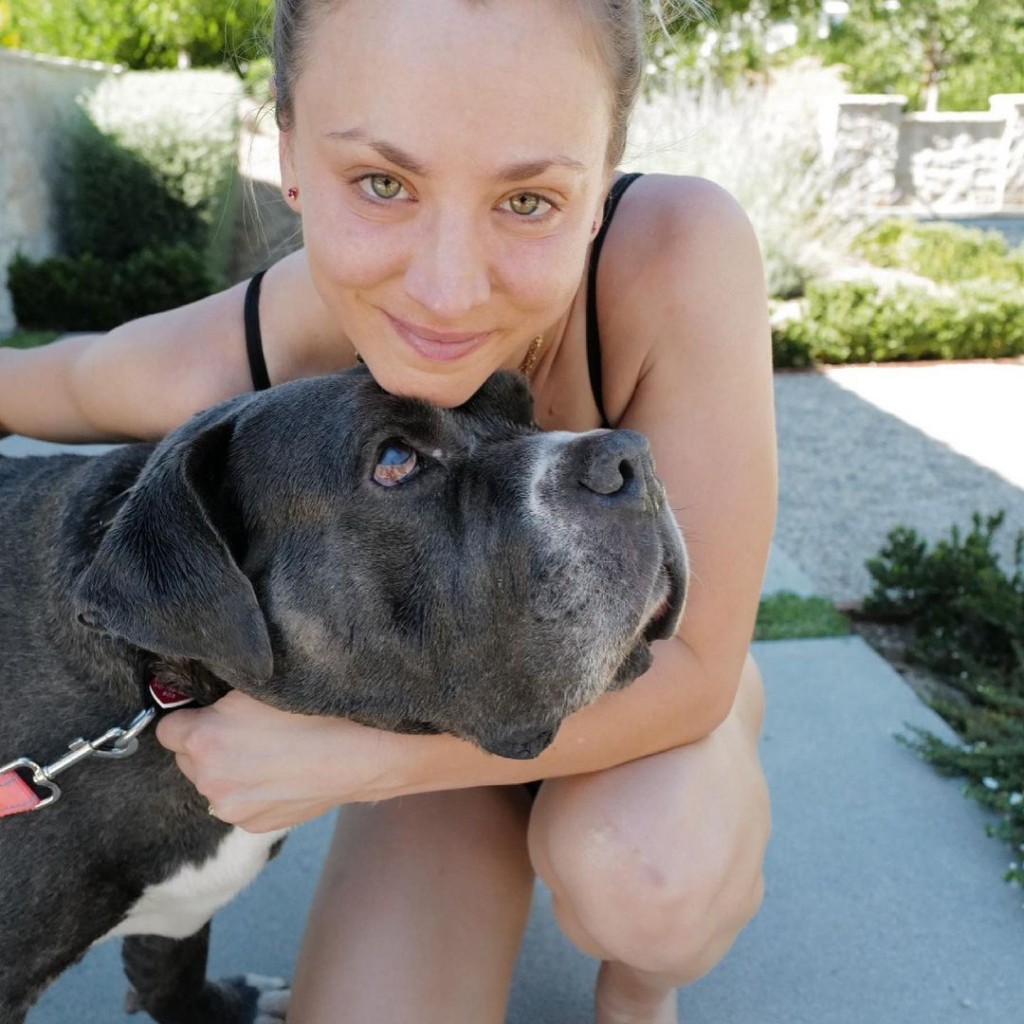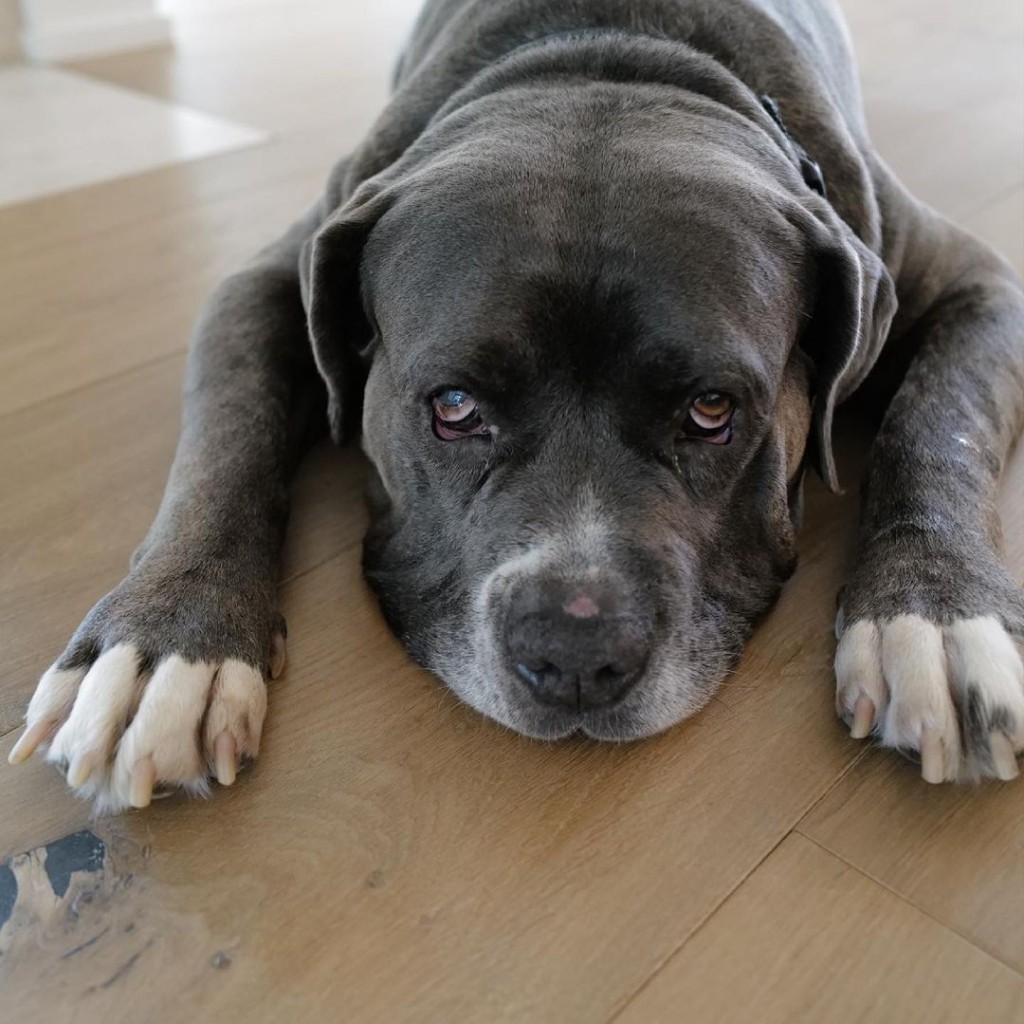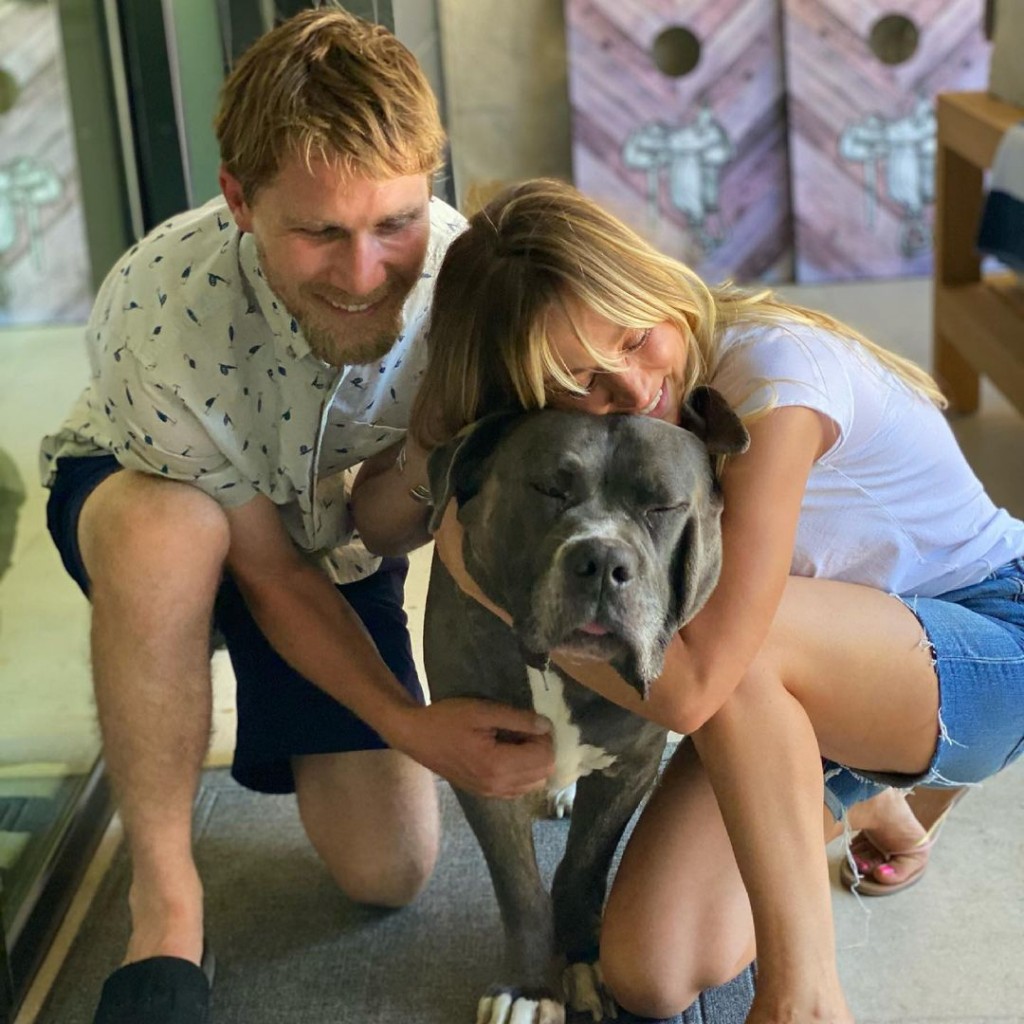 Photo credit: Karl Cook and Kaley Cuoco Instagram