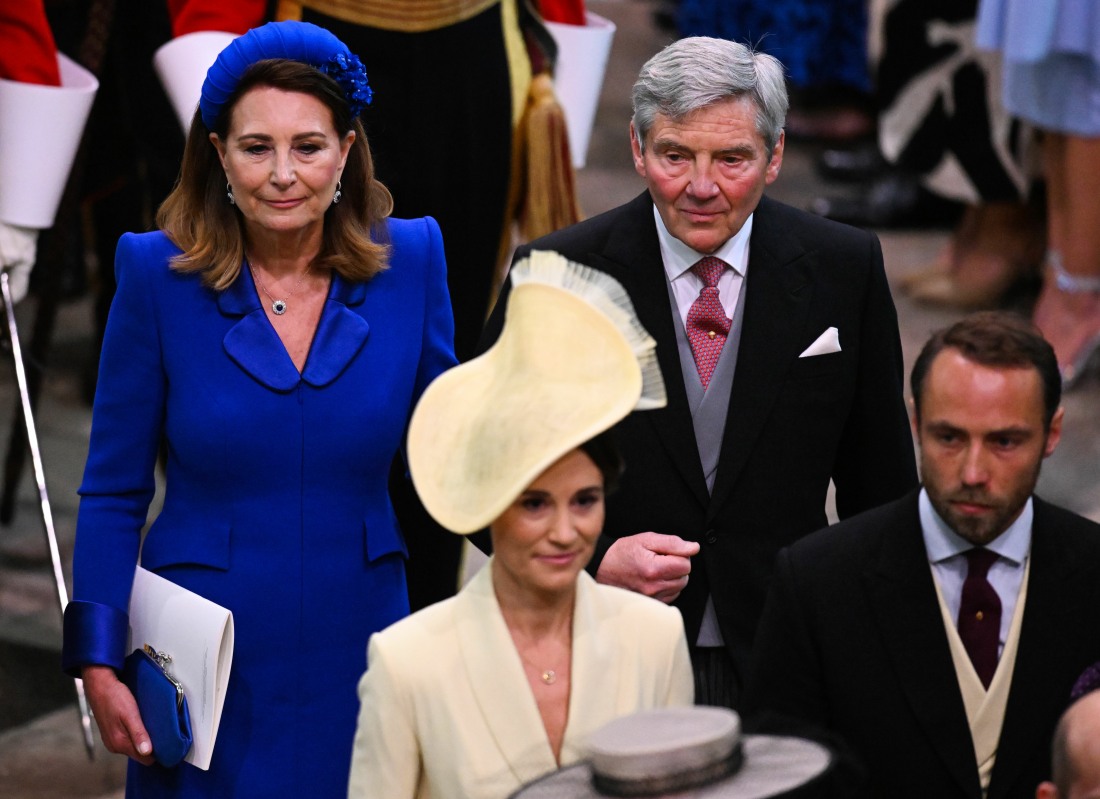 The Middletons' family business, Party Pieces, went bankrupt several months ago. At first, the reporting around the collapse of the Middletons' house of cards was reported on in various faux-sympathetic and squirrelly ways, reports of Carole and Michael Middleton attempting to "sell" their business, that they would pay a "dowry" to a buyer to help unload PP. Then bankruptcy court came and it turned out that PP was screwing over their creditors (including many local small businesses) for £2.6 million. Suddenly, the British coverage got very critical, as their creditors spoke openly about the trail of financial destruction left in Carole's wake. Since June, there's been precious little follow-up reporting though, and the few references to Party Pieces' collapse are veiled and passive-voiced. Meanwhile, James Middleton keeps scamming investors out of millions of dollars for his poorly-run businesses, and his latest venture is in the crapper too. All of this is the backstory for a surprising piece in the Evening Standard: "A collapsed business and debts in the millions — keeping up with the Middletons." Some highlights:
James is racking up debts too: When Boomf collapsed last year, it had accumulated trading losses of almost £2 million, despite having the backing of big-name investors like James Matthews, the billionaire husband of James's sister Pippa, and Moonpig founder Nick Jenkins. "He has lots of great ideas, but he's less practical when it comes to following those ideas through, which is partly due to his ADD," says a friend. "He finds it hard to stick at things."

James's businesses are always in trouble: "I wouldn't be too quick off the mark to dismiss him or the business," says one insider. "And let's not forget he's got some impressive investors on board." Those include, once again, Pippa's husband James (clearly undaunted by Boomf's collapse) and insurance and property entrepreneur Raja Balasuriya.

Terribly Moderately Wealthy Pippa: Pippa and James bought Bucklebury Farm Park for £1.5million in 2021. The 77-acre piece of land is already home to a petting zoo (said to be a favourite of Prince George's when he was younger), café and cabin accommodation for around 30 people, which the family is currently running, but the couple are now keen to expand the business further to include glamping cabins and a restaurant, with the plans being dubbed 'Pippa's Playground'.

Carole Middleton wants credit for Pippa's success: Like her parents and brother, Pippa also has an entrepreneurial streak and her fingerprints are all over the tasteful products on offer at the Bucklebury Gift and Farm shop, where you can pick up chic jute bags, eco-friendly toys and healthy cook books. It's said Carole Middleton was instrumental in getting the venture off the ground and actively encouraged the couple to launch the online shop.

Carole is desperately sad: Pippa may well have cause to worry about her own parents, too. The closure of Party Pieces has come as a blow to the Middletons, especially Carole, who friends say is "desperately sad" to see the business sold off in this way. It was snapped up by former children's entertainer James Sinclair – who calls himself the 'Millionaire Clown' – for £180,000, but crucially the Essex-based entrepreneur has not taken on any of the company's debts. Many of those who have been left out of pocket are small family-owned businesses, including Mohamad Pardis, owner of the helium supplier Sultani Gas, who said the £20,430 he is owed was equivalent to a year's profits. "I thought I was in safe hands and that I could trust the royal family. I'm completely shocked," he was quoted as saying.

Carole has told everyone that she's not responsible for Party Pieces' collapse: The company's closure has come as a surprise to many – as recently as April, the firm said it was looking to "secure additional investment" to support "the next phase" of its growth plans and in October last year it launched in America, with Carole using a cardboard cut-out of herself to promote the move. Despite her apparent involvement, though, friends say Carole's actually taken a backseat in the business since 2019, trusting the day-to-day running to a new management team. She's since acknowledged she was "naïve" to do so, as the business quickly started racking up debts. When lockdown came and people stopped throwing parties, the company was forced to take out a £219,000 Covid loan from RBS, a bank still propped up by taxpayers – meaning some of those debts will now have to be paid out of the pockets of the British public.

The Middletons' financial straits reflect poorly on Kate: It's all rather awkward when you consider these are the in-laws of the future king. "It definitely doesn't reflect well on the royals, but Kate will mostly just be worried about her mother, as the two have always been incredibly close," says one well-placed source. "Carole will be working hard to put this right." It's said before Party Pieces fell into administration Carole was calling those who were owed money from her personal mobile to apologise, promising that debts would be repaid. Unfortunately, the administrators' report made it clear that it is "highly unlikely" that any of these organisations would receive any of the money that they are owed.

The party's over: It seems the party is well and truly over for Carole and Michael – at 68 and 74 respectively, it's unlikely the duo will be launching any new business ventures. Indeed, before Party Pieces went into administration, they revealed they were keen to devote more time to "family, gardening and travel" and are known to be incredibly hands-on grandparents to both Kate and Pippa's children, who all live relatively locally.

James will keep scamming people: As for James, the serial entrepreneur's not going anywhere. "He's full of energy and he's always got something on the go," says a friend. "He knows people will mock him for starting endless businesses, but he doesn't care. If this one fails, I reckon he'll just keep launching more."
There's a lot more in the report, most of which is basically a summary of previously reported stories. Many of the quotes are new, especially this one: "It definitely doesn't reflect well on the royals, but Kate will mostly just be worried about her mother, as the two have always been incredibly close." It doesn't reflect well on KATE that her mother lied for years about Party Pieces' success and it makes KATE look bad that she's so powerless to help her debt-ridden scammer parents. Now, it's also funny and interesting that no one in the Windsors' world stepped in to help the Middletons save face and rescue their business. It shows how expendable the Middletons are at this point and how they've never been favored in the "royal court." Carole still hasn't shown her face either – she didn't go to Ascot, she didn't go to Wimbledon, and there's just been fewer Keen Carole stories in general. As for James… a trainwreck. His terribly moderately wealthy brother-in-law needs to cut him off.
Note by CB: Get the Top 10 stories about the Middletons' shady finances when you sign up for our mailing list! I only send one email a day on weekdays after lunch.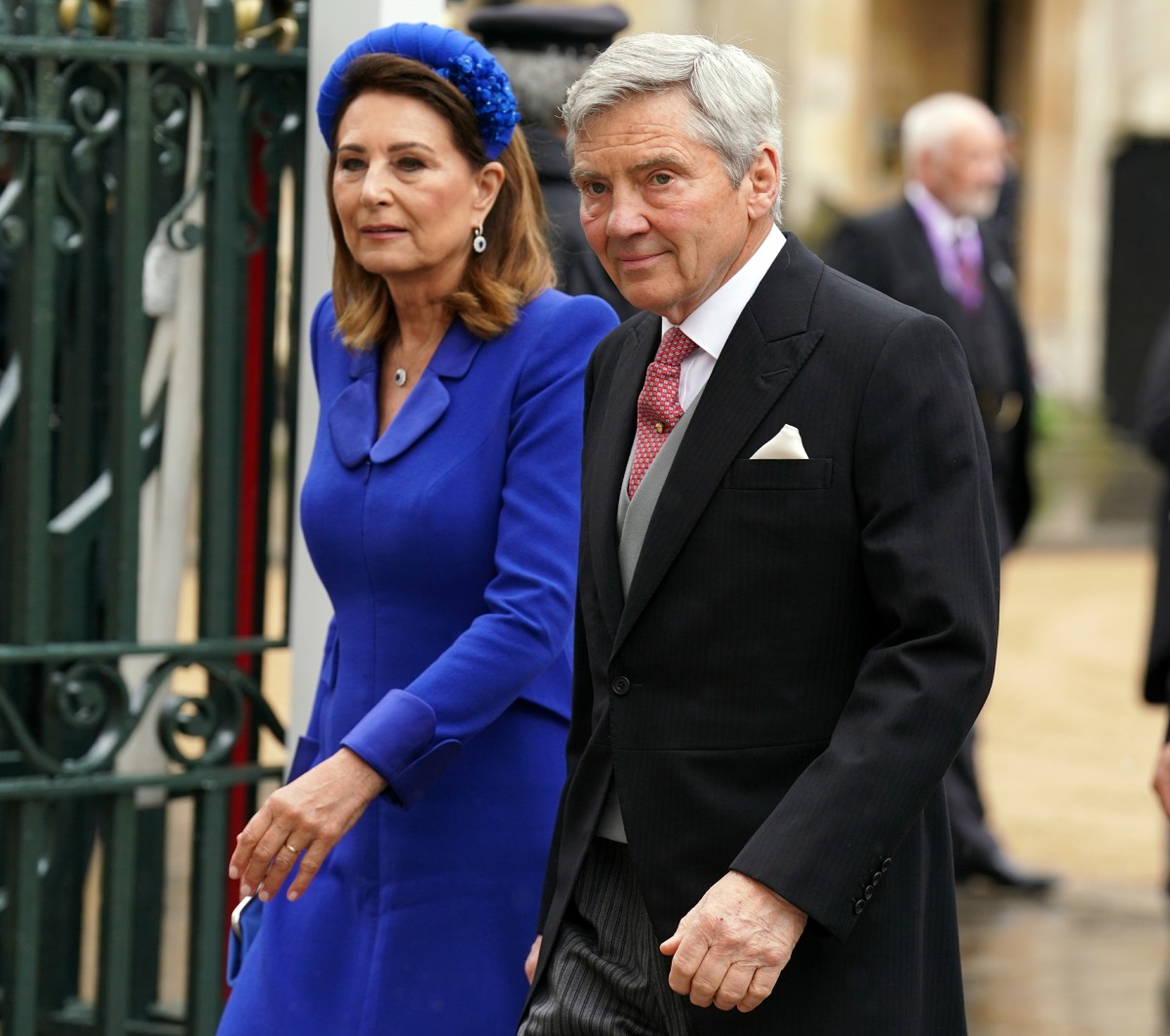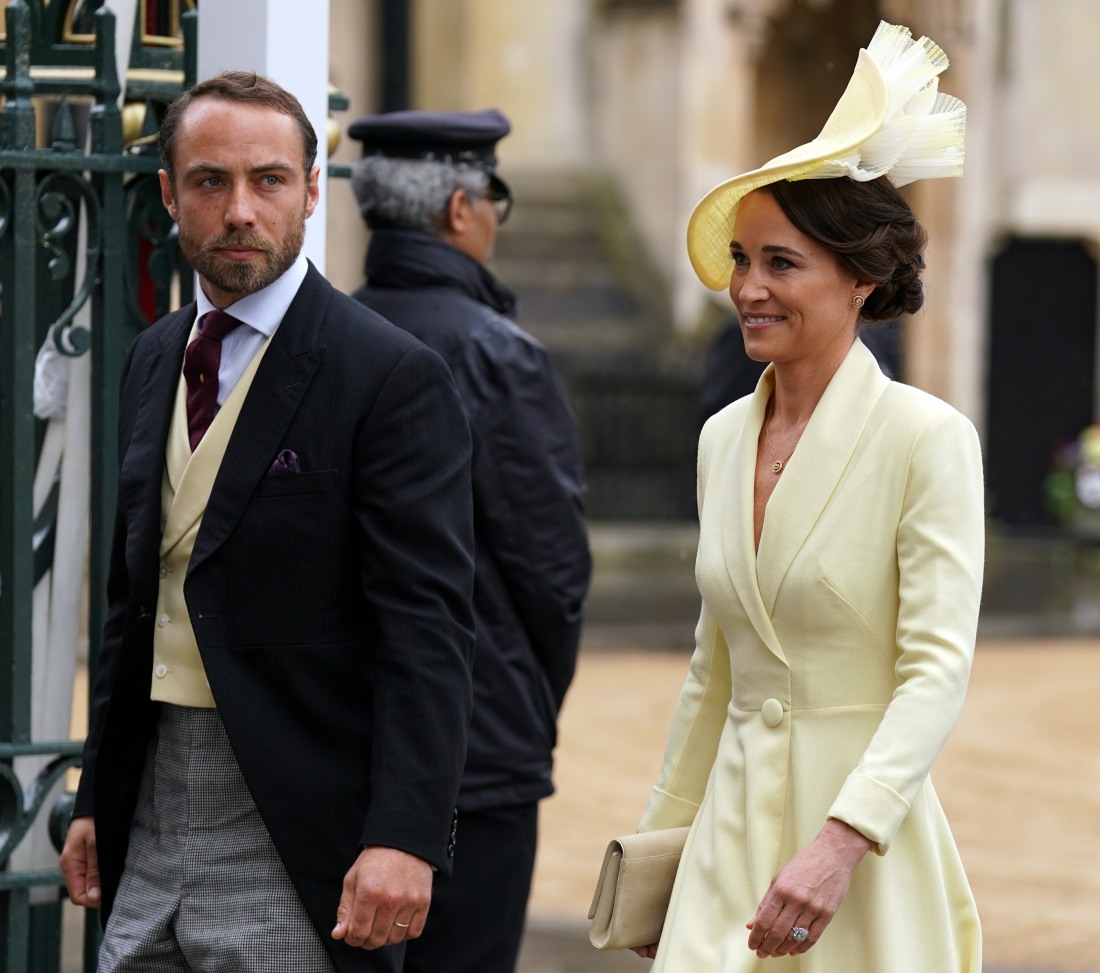 Photos courtesy of Avalon Red.