This news is all over this week's tabloids, so part of me suspects that some version of this story is true. According to sources, Oprah Winfrey is interested in giving Pippa Middleton, the sister of the Duchess of Crumpets, her own show on OWN, Oprah's network. As we already know, Pippa has probably already hired a PR firm to handle the interest in her and her booty. Pippa is reviewing her options, career-wise as well, although sources now claim she's taken a secretarial position with an ex-boyfriend (who just happens to be rich and in line for a dukedom/duchy). Why wouldn't a deal with Oprah be far off? Well, Oprah can offer away, but I doubt Pippa is truly considering it. Here's the Enquirer's take, with a little Barbara Walters thrown in:
PIP, PIP, HOORAY…ENCORE! I told ya the British press dubbed their Kingdom's new sex symbol "Her Royal Hotness," but PIPPA MIDDLETON's latest headline nickname is "P-Middy" – and here's how HOT she's got:

TV queens BARBARA WALTERS and OPRAH WINFREY are secretly DUKE-ing it out over DUCHESS KATE's baby sister in a battle royal to snag her for U.S. TV!

Sources close to Baba and O confirm that both talk-show divas are deep into hush-hush talks with Ms. Pippa-licious.

Said one insider: "Years ago, when Kate broke up with PRINCE WILLIAM briefly, Barbara tried to hire her as a 'View' co-host – but now she thinks Pippa's so sassy, young and gorgeous, she'd be a fantastic fit. Ratings would be amazing!"

But infighter Oprah's dangling a prize fit for a queen. "She wants Pippa to host her own show for her OWN network," said a source.

"O knows it would be a great ratings coup because Pippa's a star on fire – and Americans are so obsessed with the royals!"

So far, Her Royal Hotness is playing it cool.

"She doesn't want to make any big decisions until Kate is back from honeymoon and settled into her new life."
[From The Enquirer]
Well, Kate's back from the honeymoon and now what? Oh, right. Pippa is all "Hey, so am I going to be your lady-in-waiting?" And Kate is all "Um, about that… not so much." In Touch Weekly (via Hollywood Life) reports that Kate doesn't want to put her little sister in the "lady-in-waiting" position because Kate thinks Pippa will overshadow her (Kate).
Talk about sibling rivalry! Kate's broken with royal tradition and won't be taking sister Pippa, who some are claiming will become her lady-in-waiting, on her U.S. tour!

Kate Middleton doesn't seem to want her beautiful sister Pippa Middleton to steal the spotlight from her when she travels the United States with her new hubby Prince William in July, so Kate, 29, has banned Pippa, 27, from going on the trip. Harsh!

Kate's decision to ban her sister — who some say will soon act as her lady-in-waiting — from the U.S. trip completely breaks with the royal tradition of an assistant accompanying a princess on all official trips.

It might be because she doesn't want Pippa to have to rearrange her schedule, but In Touch Weekly claims it's because Kate is jealous of Pippa's bottom and the attention it attracts.

"Catherine and Pippa are very competitive," royal biographer Andrew Morton tells In Touch magazine.

To make the sister jealousy situation even worse, "Oprah is making a huge play for Pippa to star in her own reality show for OWN," a source says.
[From Hollywood Life & Jezebel]
As I said, I think Oprah might actually be offering Pippa some kind of deal or exclusive, but I doubt Pippa is seriously considering any of that. She wants to be a duchess, and duchesses don't do Oprah (or OWN!). As for the stuff about Kate not wanting to be overshadowed by Pippa… perfectly reasonable. I gave Kate props for letting her sister wear a pretty maid of honor dress for the wedding, but sisterly love has its limits, and those limits include being overshadowed on her first official overseas trip as a duchess/princess. Canada doesn't need to see Pippa's lady-in-waiting knickers!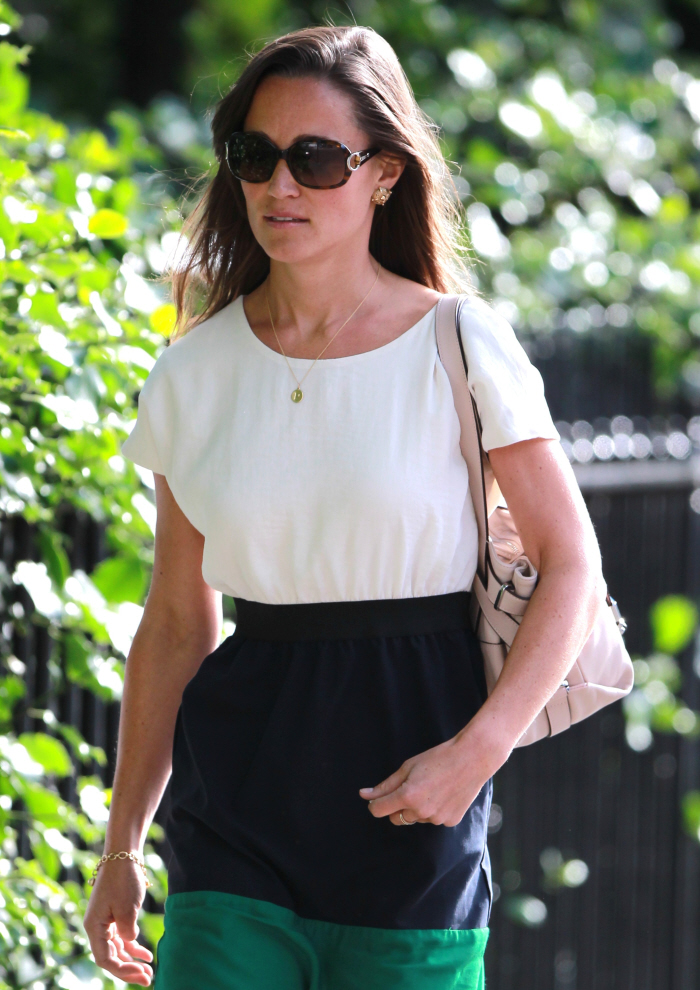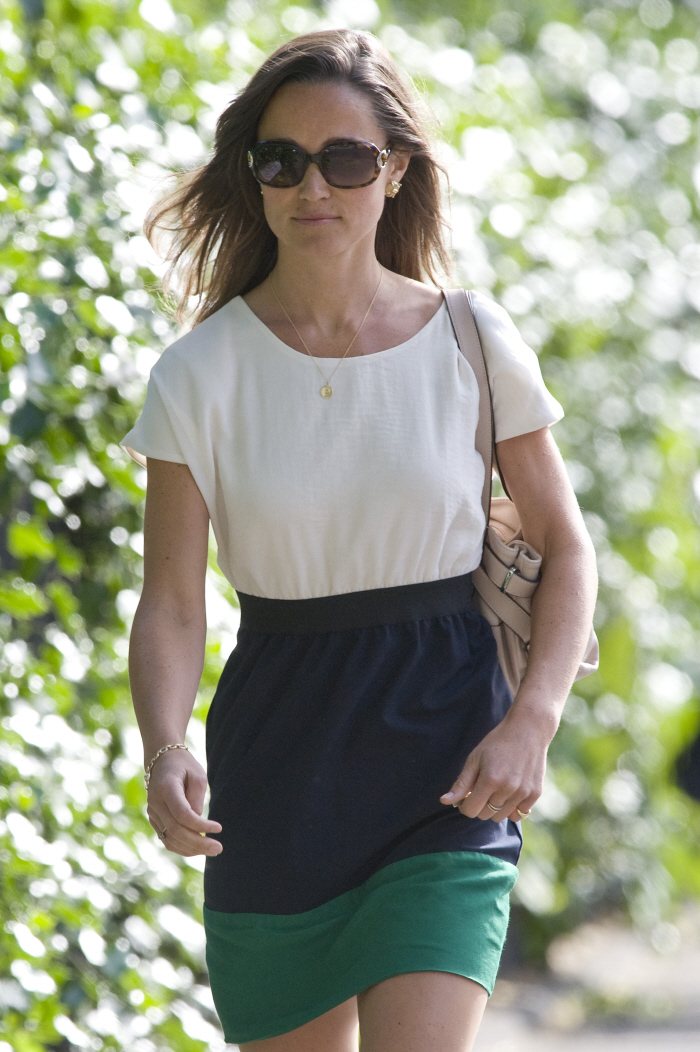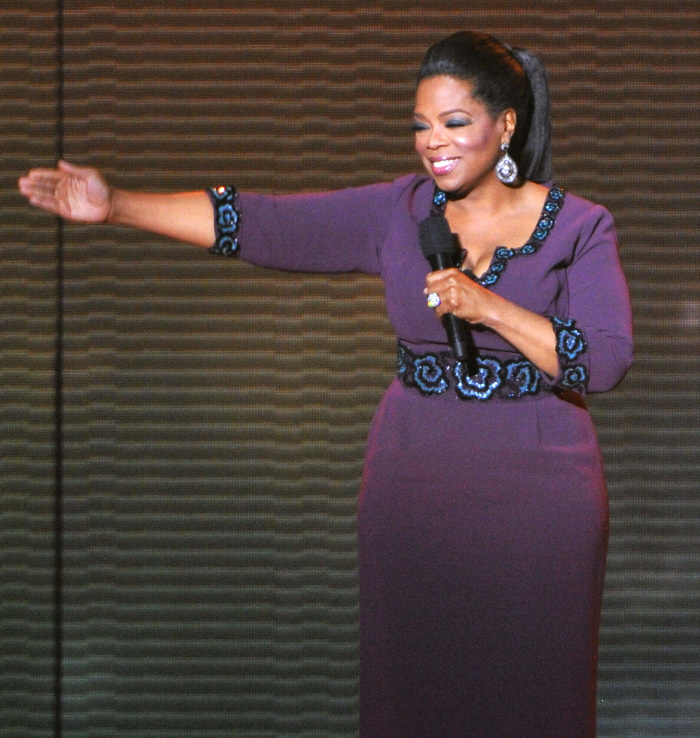 Photos courtesy of WENN.