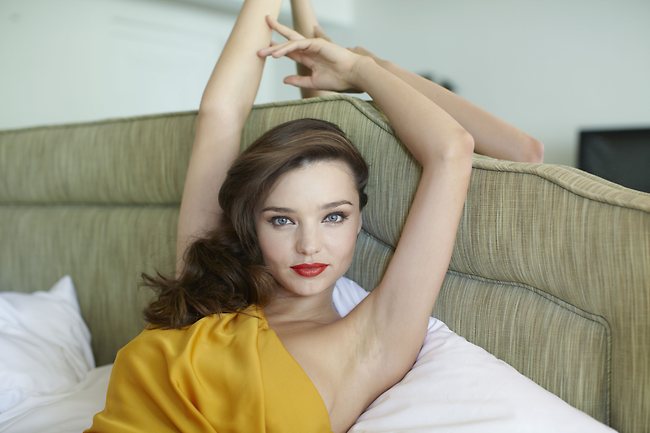 I've made fun of Miranda Kerr in the past for thinking that quartz crystals can somehow pass their energy to water. She's not the brightest bulb, but she's very sweet. She really endeared herself to me with two new interviews in her native Australia, with the Daily Telegraph and with Australian In Style. She talks about her natural birth experience, a boyfriend who died when she was a teen, and the fact that she has help with her baby with Orlando Bloom, but doesn't have a nanny per se. The most widely repeated quote is where she said she felt like she was going to die when she had her son, Flynn, in January. The baby was almost 10 pounds and it sounds like no one knew how big he was going to be until he came out.
On her birth experience
"I've never been through so much pain, but I was totally present the entire time, focusing on my breath and meditating," she says. "I kept thinking, how do women do this? But if other women have done this, I can do it, too. I was determined.

"I actually thought I was going to die at one point and left my body. I felt as if I was looking down on myself – the pain was so intense. Then he came out and we met, and it was the best thing. I think once you go through something like that, nothing else fazes you – it puts everything into perspective." Kerr later revealed to US talk show host Conan O'Brien that she wouldn't let Bloom leave the room while she was in labour, even making him pee in a bottle.

"Orlando was by my side the whole time," she smiles. "I couldn't have done it without him. Just to have his support was a really wonderful experience."

On naming her son after a boyfriend who died as a teen
Flynn Christopher Blanchard Copeland Bloom was (in part) named after Kerr's first boyfriend, Christopher Middlebrook, who died in a tragic car accident when he was a teenager. In her book Treasure Yourself, she wrote of that time: "Chris' death taught me that the people who touch your life are always with you. It taught me that I have the choice to be grateful for the time I had with him instead of dwelling on losing him."

"Chris and I had been dating for two years," she says today. "After he died, I wrote him a letter that said I hoped to name my first child after him in some way. I told Orlando and he was the one who said he'd be happy to do that. Orlando's a good guy."

On raising Flynn with Orlando's help
"It's whoever has their hands free. When I'm not working we don't have a nanny. Some nights we have a lady who comes in to help out but he [Flynn] is getting better at sleeping now, so not as often. And if I need to get on a plane for one day of work, I pump my milk and put it into the freezer for Orlando."
[From Daily Telegraph and In Style via Sydney Morning Herald]
At least she's being honest about what she went through and isn't minimizing it, like Gisele, who claimed that childbirth didn't hurt "in the slightest."
I had my son in a birth center without medication, and I'm mentioning this as background and do not consider it a bragging right. It wasn't particularly brave on my part, because it was a fear of hospitals and doctors that led me to make that choice. The labor itself wasn't that bad as I did hypnosis ahead of time and had a recorded session playing on a CD. The pushing was a bitch, and I remember it being much harder than I expected. (Maybe since I had dropped out of the Bradley birthing classes before we got to that part.)
Basically everyone's birth experience is different, it's a personal choice and I'm mentioning mine because I don't want people to assume that it's intolerable or impossible to have a child outside the hospital. It definitely was uncomfortable, and I might opt for meds if I ever have another one. (If there's some situation where I can get meds and don't have to be in the damn hospital.) When I got to see my baby though, it was so worth it. It sounds like Miranda feels the same and like she has a very solid relationship with Orly. They're adorable together and Flynn is just so cute!
On another note, did you see these pictures of Orlando's ex Kate Bosworth hugging up on him? It's clear Miranda has nothing to worry about.
Photos below are from The Daily Telegraph, where there are more. She's gorgeous but I feel like we've seen these before. In Style photo via Sydney Morning Herald.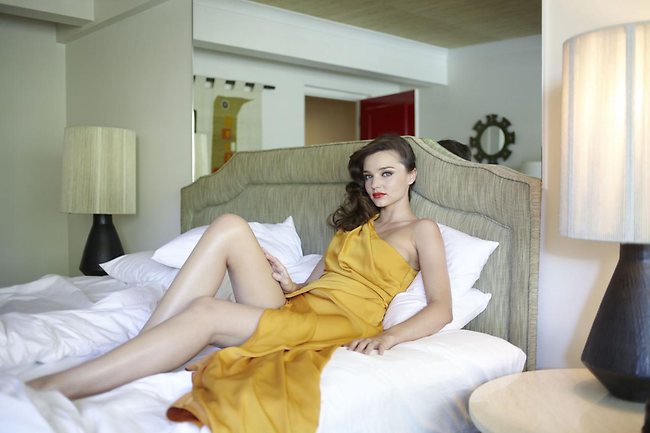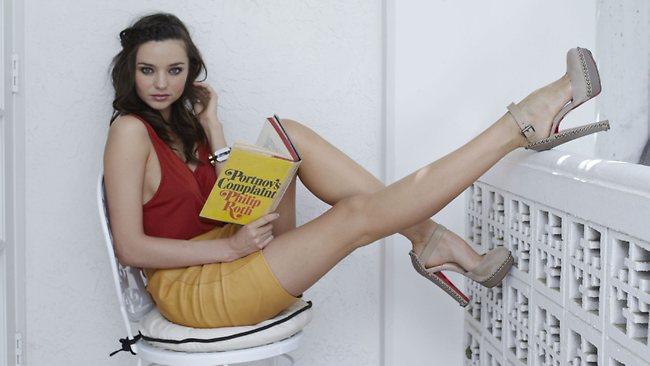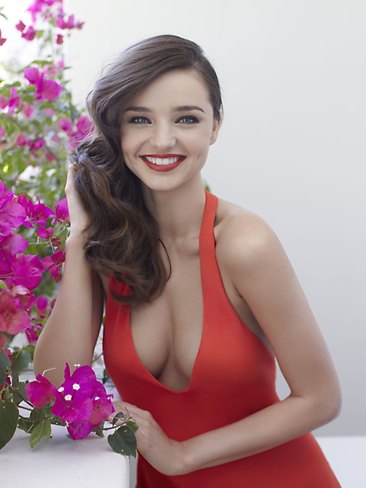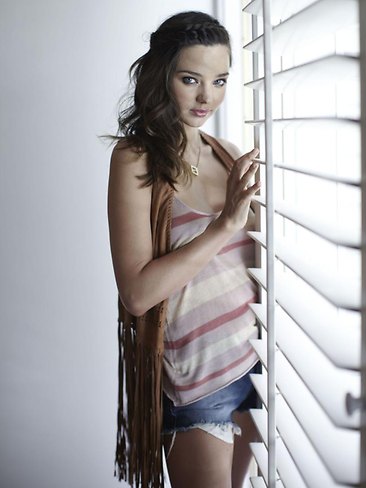 Miranda with Flynn, via Twitter. More recent photos of Flynn are here.