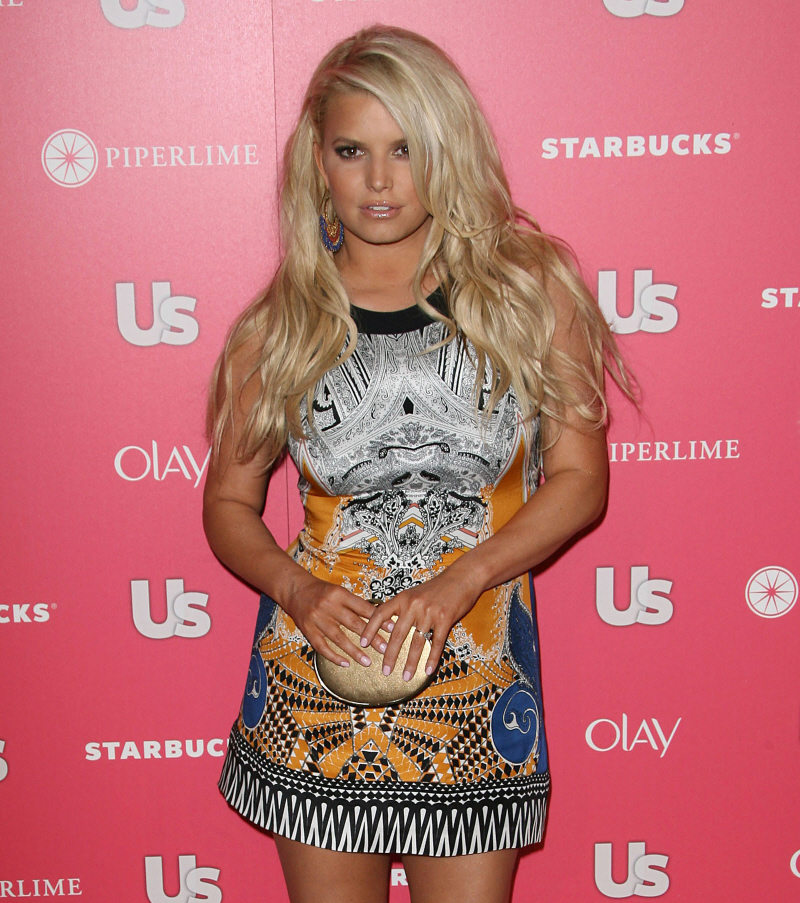 I've always thought that Jessica Simpson is one of those women who gains and loses weight with a great deal of ease. By most accounts, Jess is very petite, and so an extra ten pounds is really noticeable on her, BUT she can also take it off pretty quickly. That's just my theory – Jess's weight seems to fluctuate so much because she's so small, you notice, and because her diet is constantly in flux. Well, Jess just turned 31 years old – and she gave her boyfriend her credit card and demanded that he give her a fug Birkin for her birthday. Guess what else she got for her b-day? A wonky metabolism! Welcome to your 30s, Jess. You can't take the weight off as easily as you used to! That's what Star is claiming this week – that even though Jessica has been working with fraud trainer Tracy Anderson since the spring, Jess is gaining weight back!
She's not a kid anymore, and now that Jessica Simpson has turned 31, preparing her November wedding to Eric Johnson has made her downright miserable. The problem? Staying in shape is harder than ever, and she's worried how she'll look in the wedding gown she's designing herself.

"Jess is freaking out over her figure. She dropped 20 lbs, this spring but gained 10 back," a friend tells Star. "Since the beginning of June, she's been working out two hours a day, six days a week. She's constantly in a bad mood, nearly starving on a 1,500-calorie-a-day diet, and even admits she's absolutely miserable instead of filled with happiness and excitement."

Adds the source, "Poor Jessica, she should be basking in the glow of pre-wedding joy. Instead, she's stressed to the max."
[From Star Magazine, print edition]
I think it's probably a combination of things – slower metabolism in your 30s, plus Jessica could be working out so much she actually gaining weight in muscle. Also: I bet Jessica is still drinking quite a bit, because the girl loves her liquor. That will put on weight and keep it on for a while. That's one of the reasons I've stopped drinking for the past… oh, four months or so. I wanted to see if the liquor was really making a difference in my weight. It was!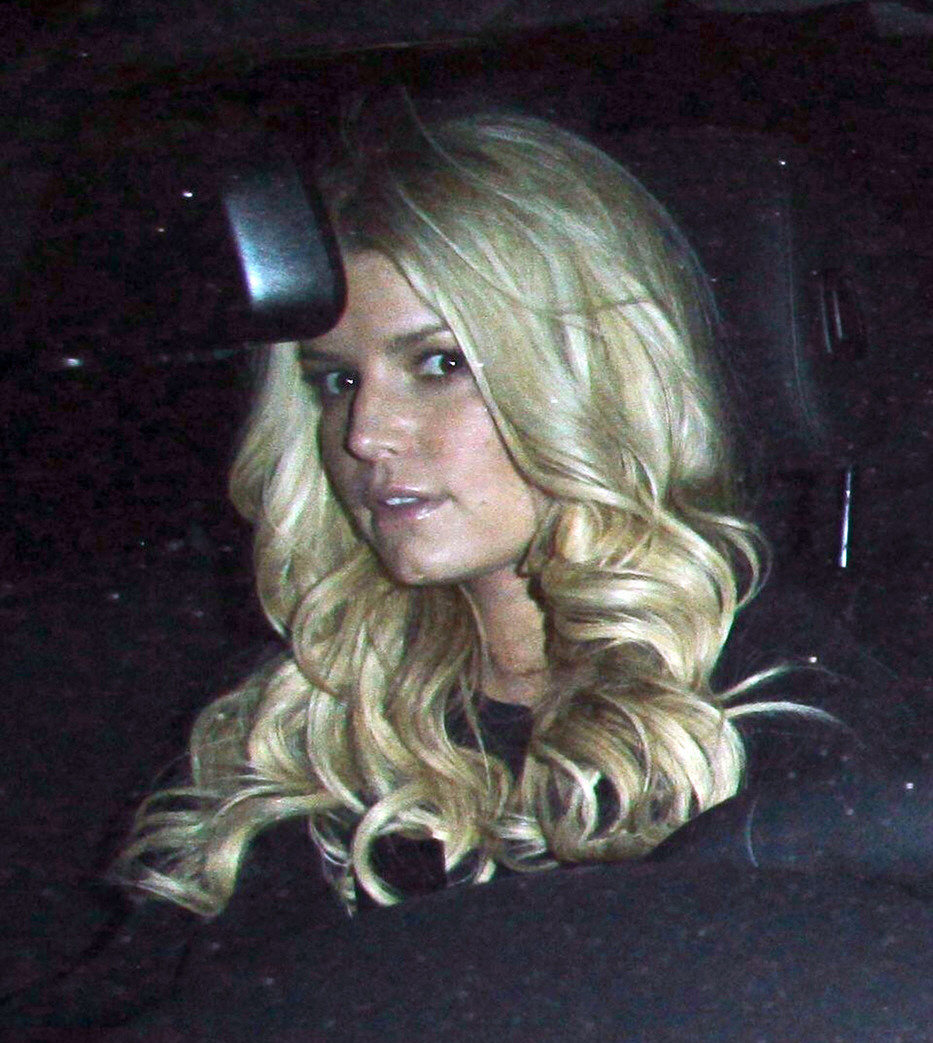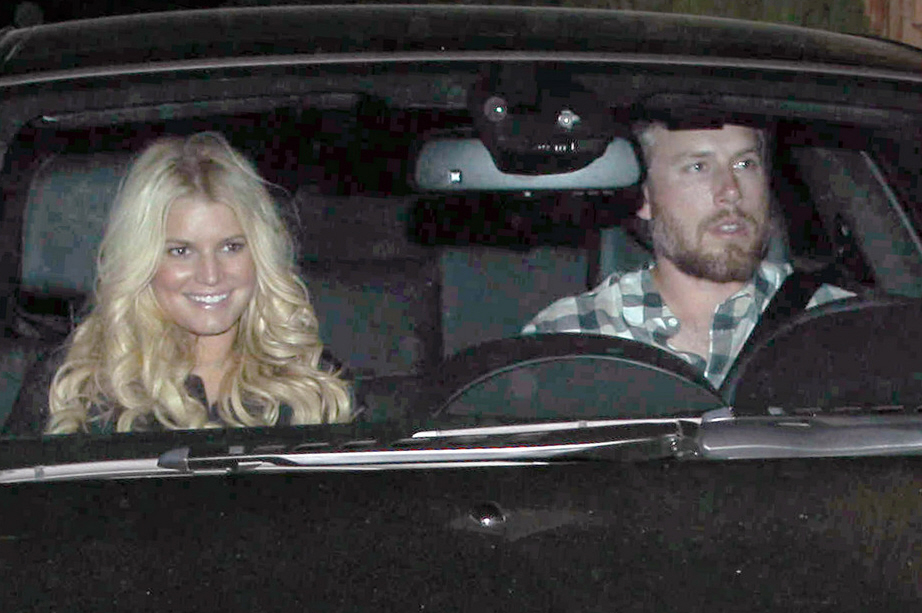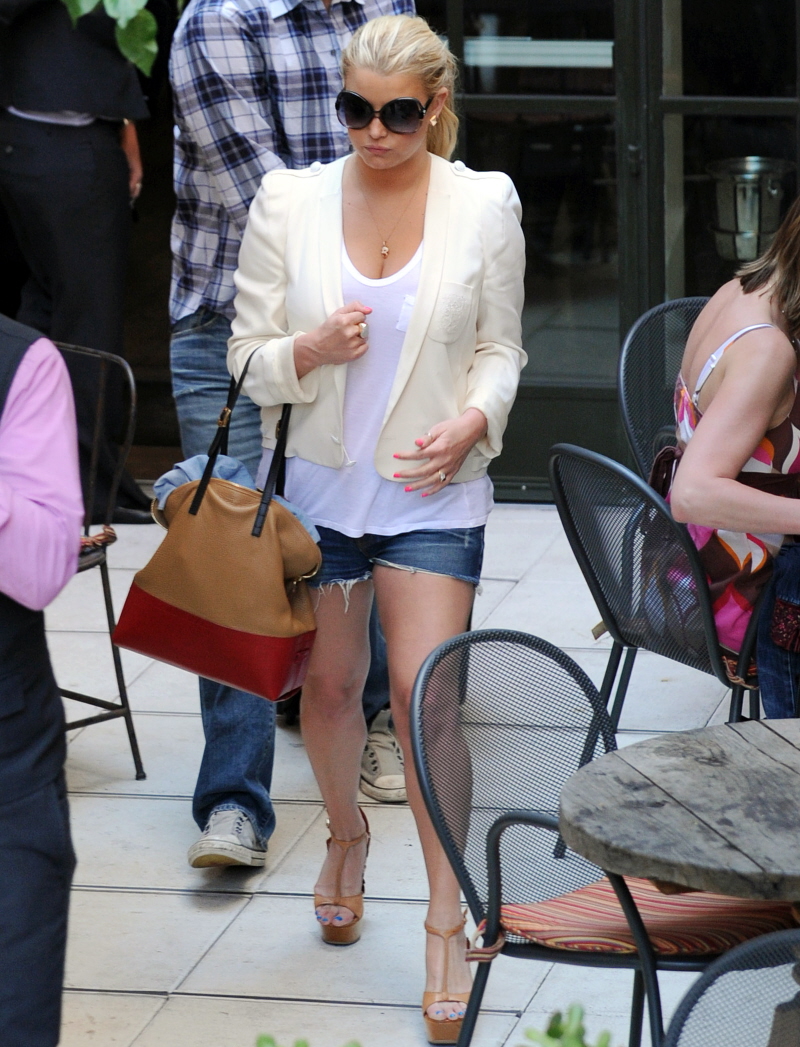 Photos courtesy of PCN, Fame & WENN.