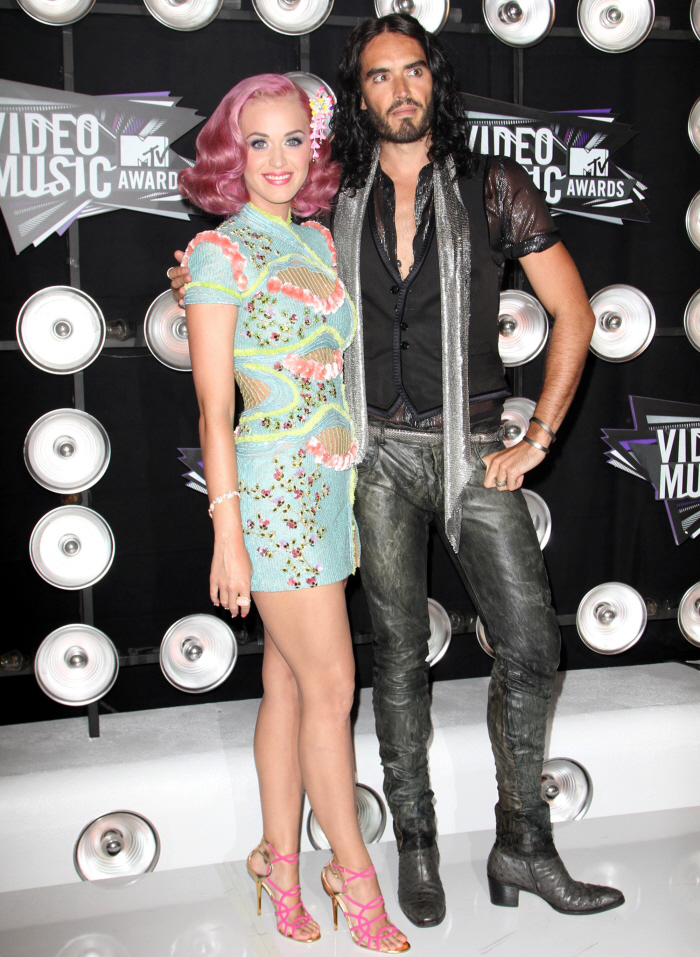 Katy Perry brought three costume changes and her husband to the VMAs last night, and only the costume changes wanted to be there. Maybe Katy and Rusty were just having an off-night. Maybe Rusty is really screwing around on Katy with that blonde chick. Maybe I'm misreading it. But it just seemed like Rusty was over it. Anyway, Katy walked the black carpet in Atelier Versace. I… uh… didn't hate it. Katy did the faux Pop Art/cartoon thing and it kind of worked. The little dress kind of worked on her. My biggest complaint about this look was Katy's hair and her makeup. First of all – that's really her hair, isn't it? That's not a wig. And that's why it looks so bad and damaged. She should really take better care of her hair, you know? The makeup – it was just oo matchy-matchy, the perfect shade of blue and pink to match the dress. It was overkill.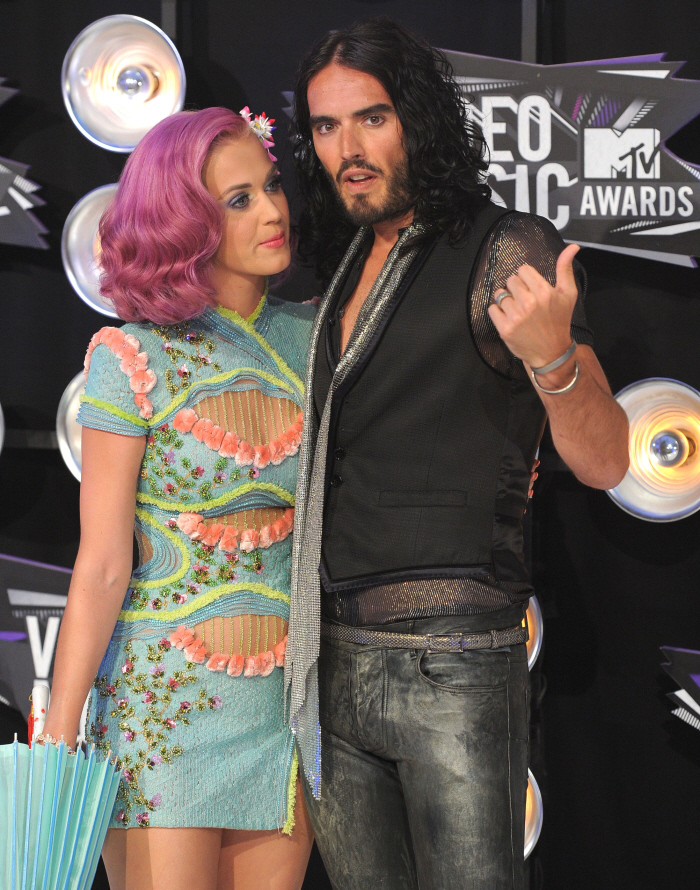 After that, Katy changed into a Tom Ford (purple gown), a Dior (skirt and cardigan ensemble), and a Johnny Wujek dress for her win for Video of the Year (for "Firework"). The Wujek dress is below – it's my least favorite. My favorite is the Versace.
Katy also won Best Collaboration, for "E.T." with Kanye West. Kanye seemed to be in especially good spirits last night, hanging with Jay-Z, showing humility when he won with Katy, and supporting his friends and fellow artists. Kanye was on his best behavior, basically. I just thought I'd mention it.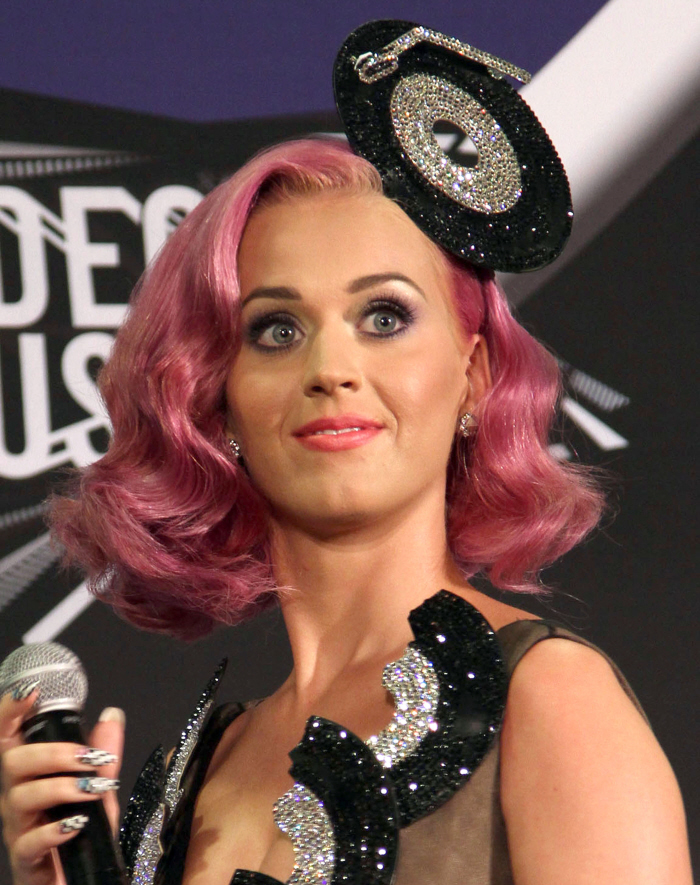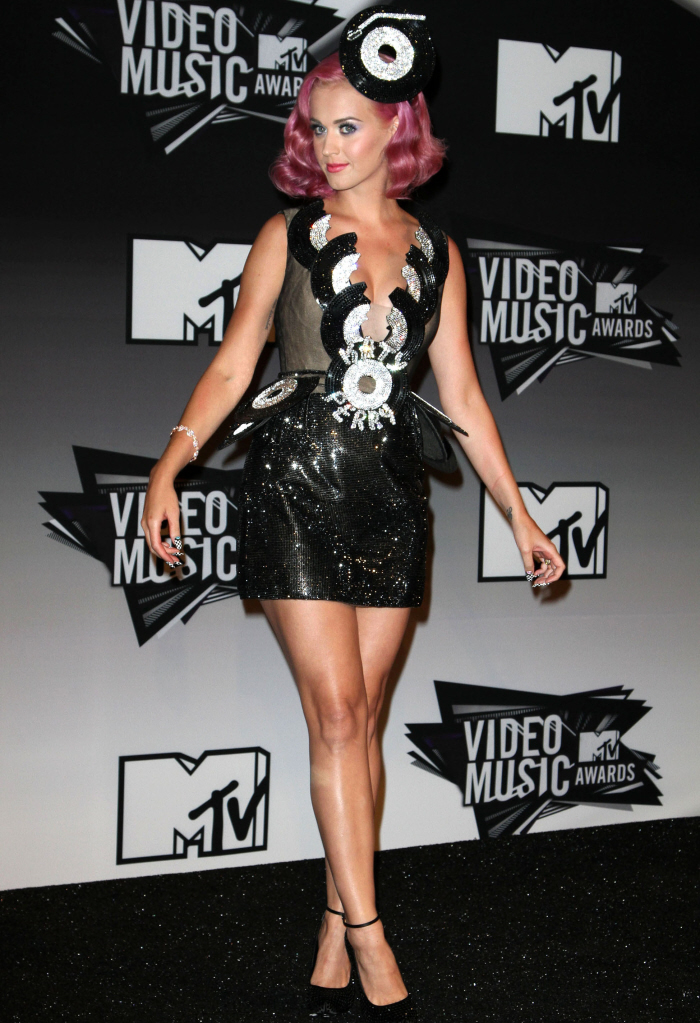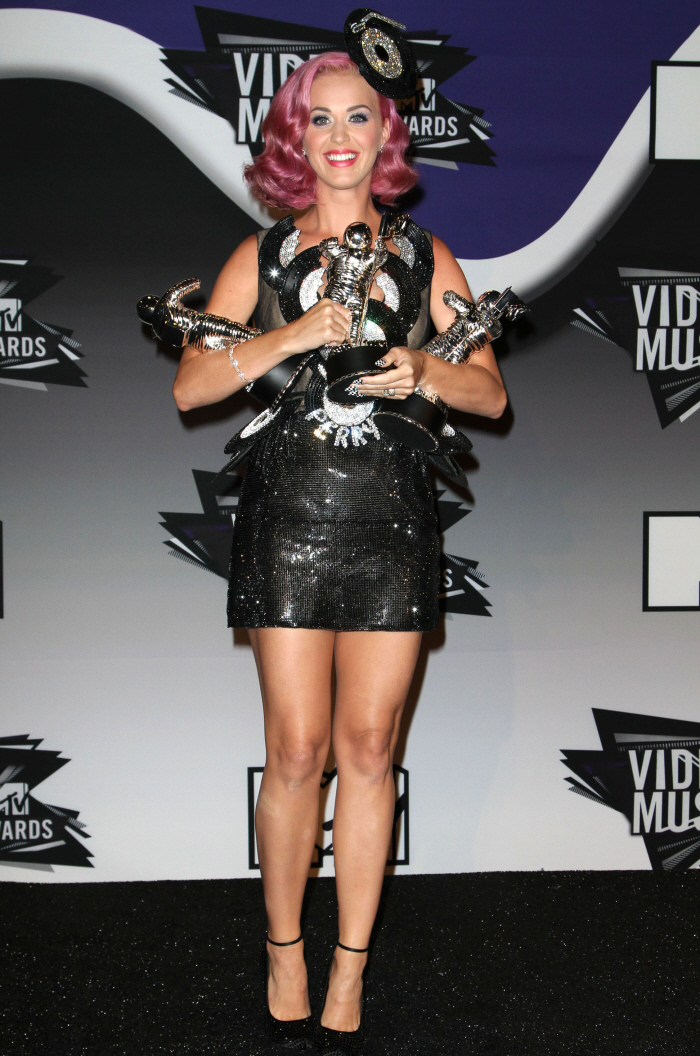 Photos courtesy of WENN.