Matt Damon loves Gwyneth Paltrow: "She's a really special actress"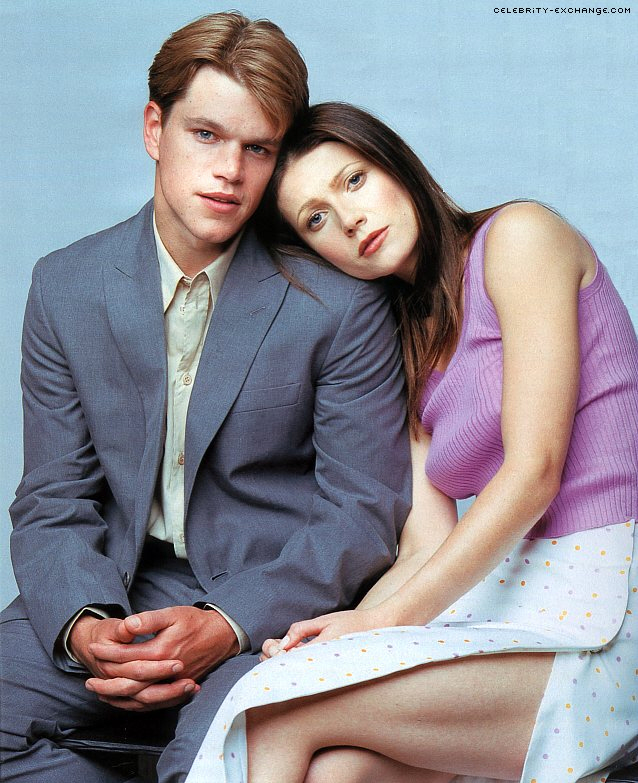 Today is a very special day! Today is the day that CB finally allowed me to write about her boyfriend, Matt Damon. Usually, CB snaps up these Damon stories faster than Luciana gets knocked up. But not today! I think CB let me have this one because it involves Matt talking about Damn Gwyneth Paltrow, his (gulp) friend. Yes, everybody's favorite buddy/boyfriend/son-in-law, Mr. Normal and Grounded, is friends with Dame Goop, mistress of the humble-brag ("The Dalai Lama says my tofu is the best.").
Anyway, Matt and Gwyneth worked together years ago in The Talented Mr. Ripley. They were friends before that, of course, because Matt and Ben Affleck were stuck on each other as BFFs, and Ben and Gwyneth had been dating for a few years by then. Years passed, everybody got married to other people and they all became parents and now Gwyneth and Matt are working together again – in Soderbergh's Contagion. I really don't want to see Contagion – not because I'm scared that it could happen in real life (if it happens, it happens), but because I think the film will trigger my hypochondria. Even the trailer triggers it a little bit, and I'm sitting here feeling very itchy. Anyway, Matt still adores Gwyneth. And he'll make you nauseous when he describes her skills:
Matt Damon's past list of co-stars includes some of Hollywood's best, but Gwyneth Paltrow's work on the upcoming plague movie "Contagion" impressed the actor in a completely new way.

"I was reminded of just how amazing she is, she's a really special actress," Matt told Access Hollywood at the movie's junket on Sunday.

"More so than anybody I've ever worked with, she's got an ability to turn it on and off. Like she can just be talking about anything and then when they say, 'Rolling,' it's like she snaps, she just locks in, in a way that I don't understand, 'cause I can't do it," he explained. "I've worked with a lot of great actors and one thing that happens for me is that a great actor is so good that they pull me right in… that's how I feel when I do a scene with her, I'm instantly brought in because she takes me there."

Matt was happy to re-team with the actress he last co-starred with in "The Talented Mr. Ripley" in 1999, when they were both single and not yet parents.

"We were talked about kids a lot, it was nice to reconnect," he told Access. "We were very young when we made that movie… It feels like a lifetime ago."

Matt also joked during the interview that he has a gender picked out for Ben Affleck and Jen Garner's upcoming third baby.

"I really hope it's a boy," the actor joked. "No, I think that you always cross your fingers for a healthy kid… Everybody would settle for a very healthy, beautiful baby."

Speaking of beauty, the actor recently had to shave his head for the upcoming Neill Blomkamp sci-fi movie, "Elysium," a look that he's digging.

"I love it… I get to keep it until about Thanksgiving. That's when the movie ends," Matt said. "I'm actually really enjoying it. It's real easy, real low maintenance and that I like."

And despite a political call to action from filmmaker Michael Moore, Matt said he's staying in Hollywood and not heading to Washington D.C.

"I would never give up this great job that I have; I love making movies; it is way more fun than being a politician," he explained. "It's what I've spent my adult life doing and it's what I'm good at. It's what I like, so I'll hang here."
[From Access Hollywood]
Of course Matt is a pro. Of course he would never bad-mouth a costar. Of course he'll say that he likes Gwyneth, and openly praise her, as many celebrities do. That's the thing about Gwyneth – only celebrities like her, I think. Maybe because she's only nice to fellow celebrities?
Regarding the rest of his quotes – I think it's a little funny that he still gets questions about Ben Affleck, like they're still connected at the hip or something. I haven't heard anything about Matt and Ben hanging out in a while – maybe because Matt is always working and Ben is always doing….? Something not involving his wife. And although I would love to see Matt Damon run for office (I really would), I kind of like that he shuts down the speculation immediately instead of flirting with the idea and leading everybody on.
(Yes, I'm slightly loonie for Matt – I just never get the chance to let my freak flag fly!)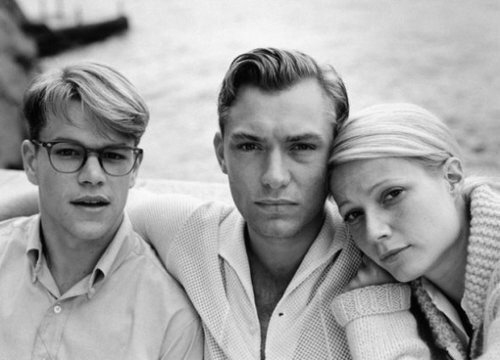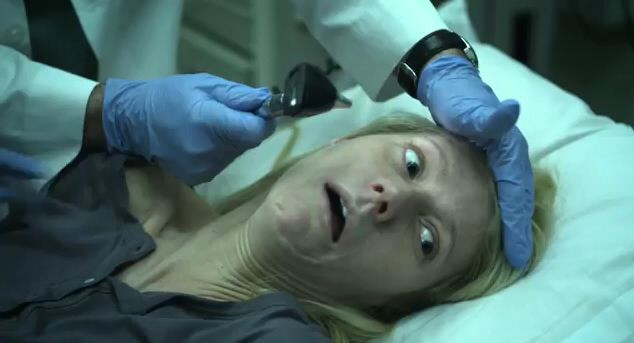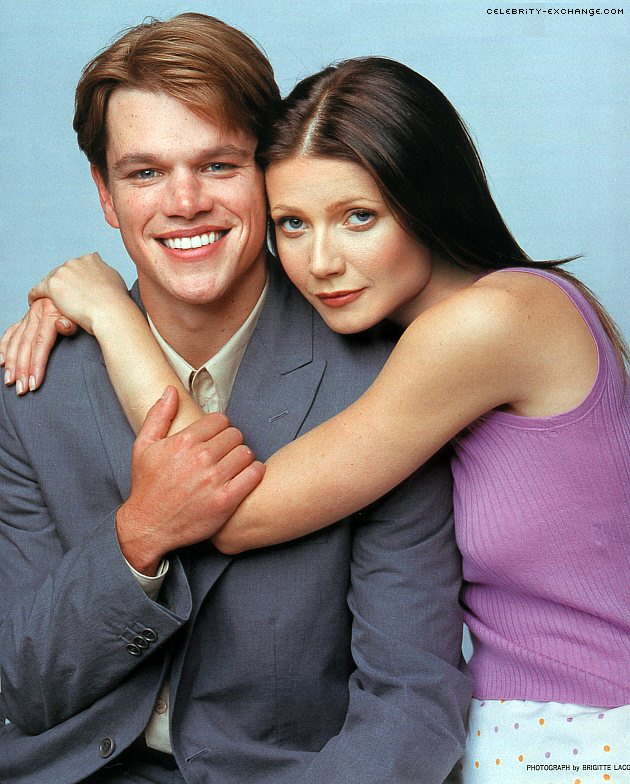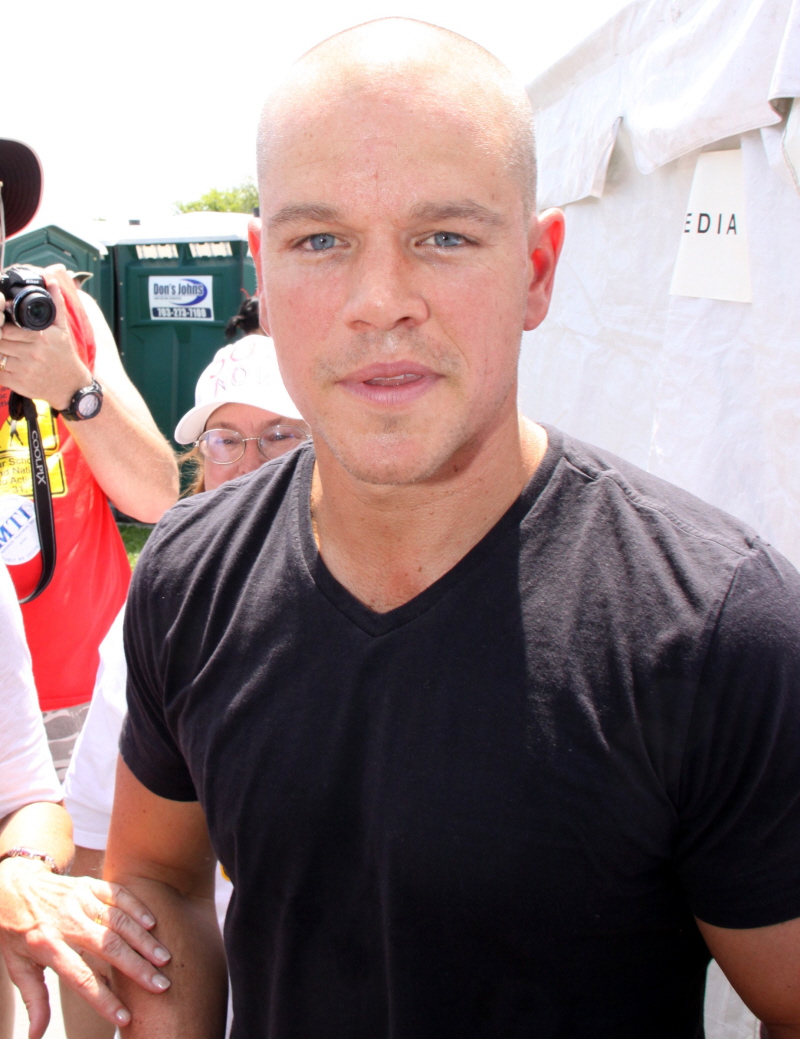 Photos courtesy of Entertainment Weekly, Fame.

Written by Kaiser

Posted in Gwyneth Paltrow, Matt Damon

- Mariah Carey lip synced on American Idol [CDAN]
- Colin Firth is looking good [Lainey Gossip]
- Internet celebrity charged with murder! [D-Listed]
- What is Paz Vega wearing? [Go Fug Yourself]
- New bachelors on The Bachelorette [Reality Tea]
- Goodbye to The Office [Pajiba]
- Bachelor Sean's fiance cheats on him [Evil Beet]
- Britney Spears out with her man [Popsugar]
- Nina Dobrev works it [Popoholic]
- Cindy Crawford needs to lay off the 'tox [Celebslam]
- Who said it: Carrie Bradshaw or The Dalai Lama? [Buzzfeed]
56 Responses to "Matt Damon loves Gwyneth Paltrow: "She's a really special actress""