Kate Winslet snubs Snooki, The Situation gets a formal wear endorsement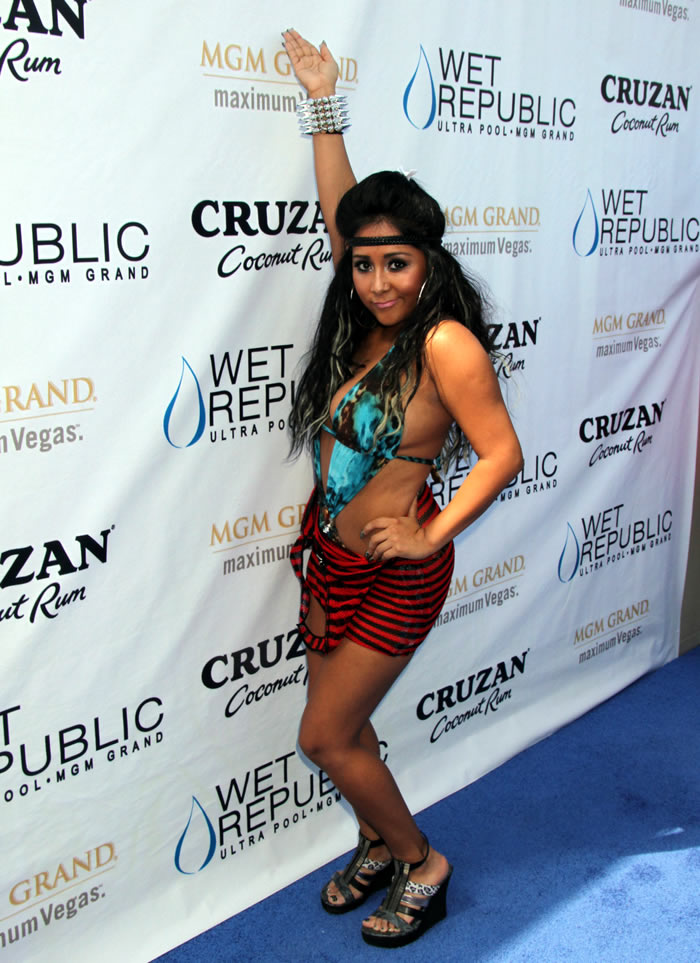 Honestly, I'm not sure why I was slightly surprised to learn that Nicole "Snooki" Polizzi secretly harbors a desire to one day become a "serious actress." Quite simply, this plan seems par for the course when it comes to reality stars these days. Of course, things never turn out as planned for these famewhores even though the occasional film producer has been known to indulge such whims on the part of Paris Hilton and Audrina Patridge, who have both fruitlessly tried and miserably failed to win critical acclaim onscreen. As to the Orange One? She wants to be the next Kate Winslet. Really. Not only has Snooki allegedly patterned her sketchy weight loss plan on Kate's figure, but her favorite movie is Titanic. Suddenly, I'm receiving a vision of Snooki standing atop a New Jersey pier, arms outstretched and shouting, "I'm queen of the world!" Then a pigeon hits her in the face.
At any rate, Snooki had her people contact Kate's people, presumably to extend an invitation to go fist pumping together and maybe talk about acting between Long Island Iced Teas. Naturally, Kate responded in the manner of a civilized person: "What's a Snooki?"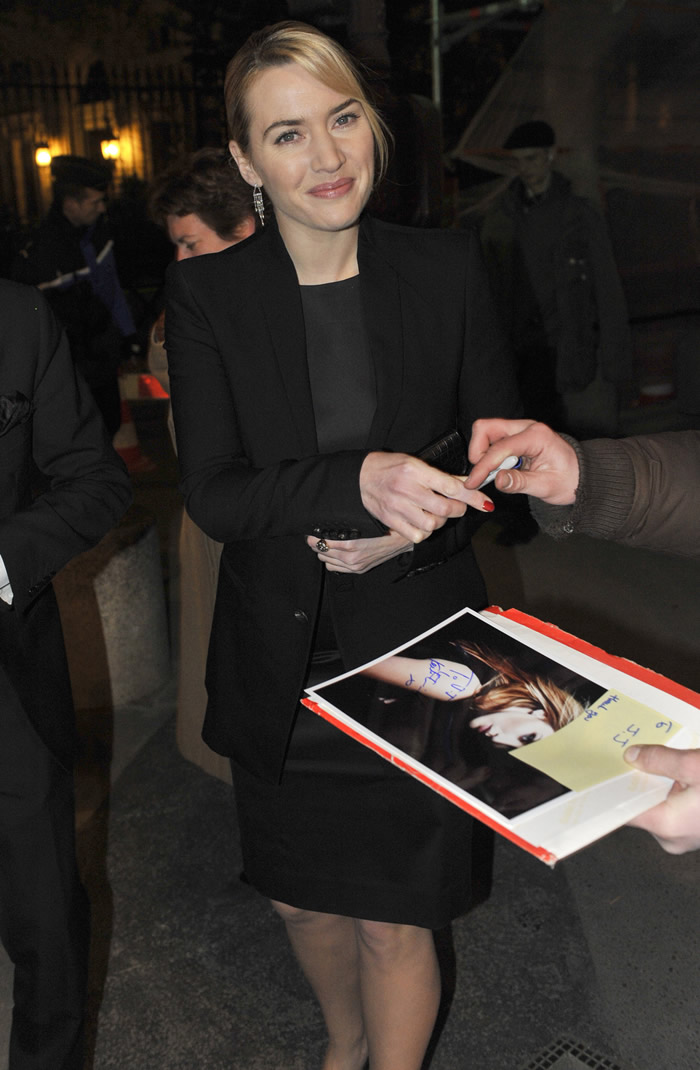 Jersey Shore's Snooki is dying to become a friend of her idol Kate Winslet, but the classy Titanic beauty has never heard of the stupor-star

Although Nicole "Snooki" Polizzi plays up her boozy, floozy image on TV, she worships the world-renowned British actress – her role model for weight loss and her own acting ambitions.

"Snooki idolizes Kate – Titanic is her favorite movie of all time," revealed a friend.

"When Snooki lost 30 pounds earlier this year, she said Kate was her inspiration, since Kate herself lost weight but kept a curvy figure."

The 23-year-old reality show star has marketed her image and done very well for herself with paid promotional images, but sources confide that her real dream is to become an actress.

"Snooki would love to buddy up with Kate to get help with the process," said her friend.

The pint-size spitfire even had her agents contact the 36-year-old star's management in an effort to arrange a meeting – but the request fell on deaf ears.

"Kate was told, but she just stared blankly and said, 'What's a Snooki?'" a source told The Enquirer.

Jersey Shore airs in Britain, but the Oscar winner has never seen the show.

Snooki remains determined to meet Kate. She would love for the twice-divorced acclaimed actress to come visit her singles scene in the U.S., said her friend, "but first she's got to get a call returned."
[From Enquirer, print edition, October 10, 2011]
This all goes to show you that Kate isn't as hip as we'd previously believed. Sure, she hangs out with Richard Branson and can escape a firey death on his private island, and she's banging Branson's nephew, a married dude named Ned RockNRoll, but you'll never see her on the Vegas Strip while partying at Pure or Wet Republic. So Snooki strikes out on this one.
Meanwhile, another "Jersey Shore" castmate has struck his own tacky, figurative gold in the tabloids this week. According to In Touch, Mike "The Situation" Sorrentino has had his revenge upon Abercrombie & Fitch, who recently asked him to stop wearing their clothes. Now, a New Jersey tuxedo shop, Flow Formal Wear, will not only pay him to wear their threads but also to be photographed in them as well:
First, Abercrombie & Fitch offered Jersey Shore's Michael "The Situation" Sorrentino a wad of cash not to wear retail chain's duds. But now, someone is paying him to do the exact opposite! Flow Formal Wear has hired him to model its new line of "The Situation" tuxedos. "They approached me because I am a trendsetter," says not-so-modest Mike, 29. "FTD has a new meaning: Down to Formal! I'm really excited to show a classier, more sophisticated side of myself." Everyone's excited about that. Now, the only question left is, will he keep his shirt on?
[From In Touch, print edition, October 10, 2011]
For the morbidly curious amongst you, "FTD" is one of those ubiquitous Shore acronyms that stands for "Fresh to Death," whatever that means. So once again, The Situation receives money to act like himself by posing in tuxedoes and giving the metaphorical finger to A&F. Flow has already posted a handful of photos of Sitch in uniform on its Facebook page, and the reception so far has ranged from "woooww so sexy …" to "Ahhhh, you're a douche." Sounds about right.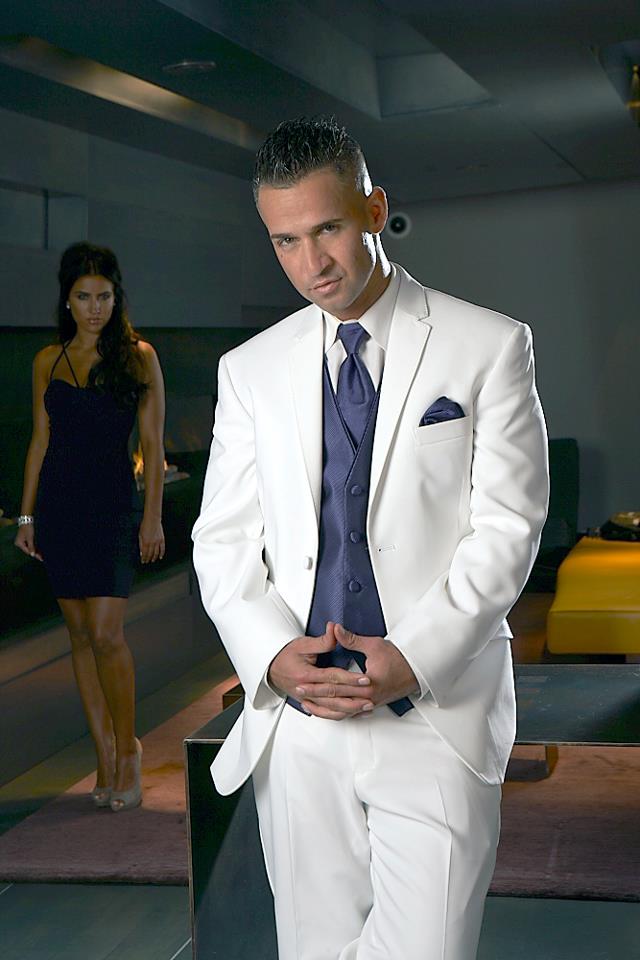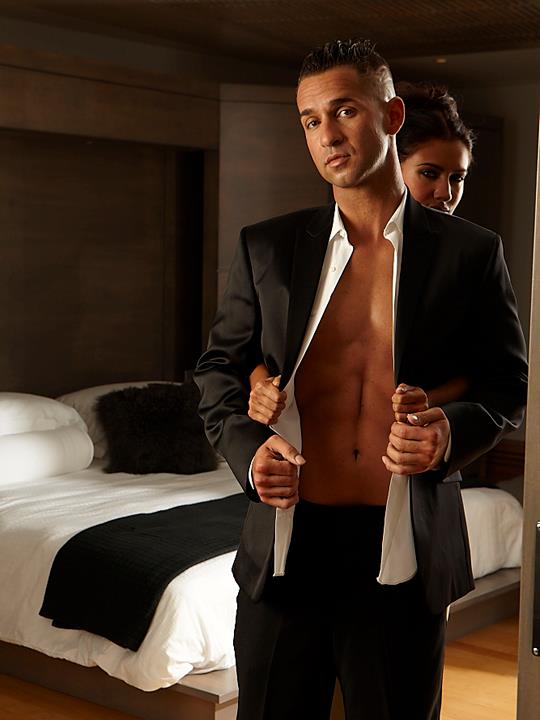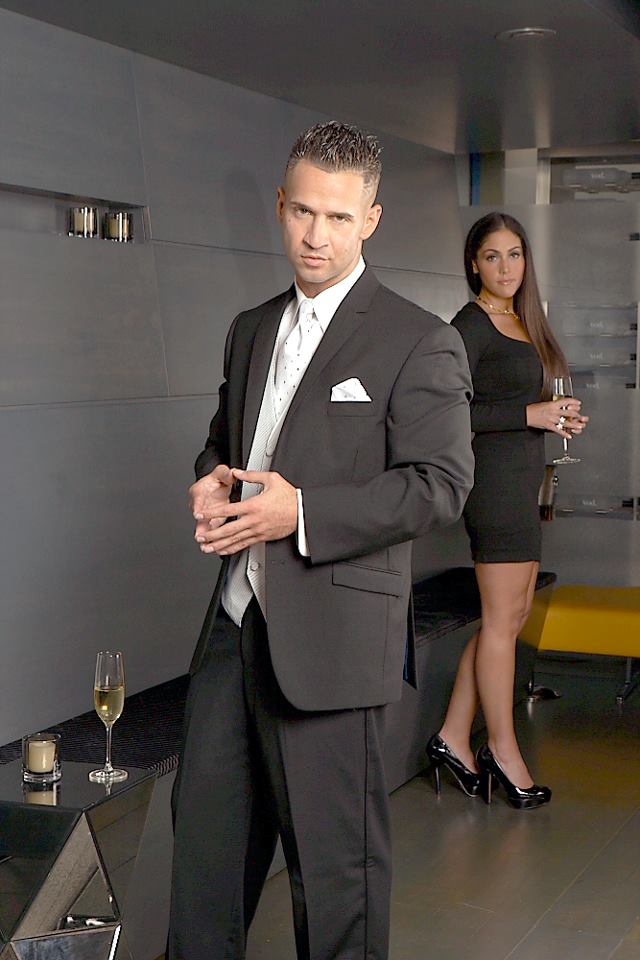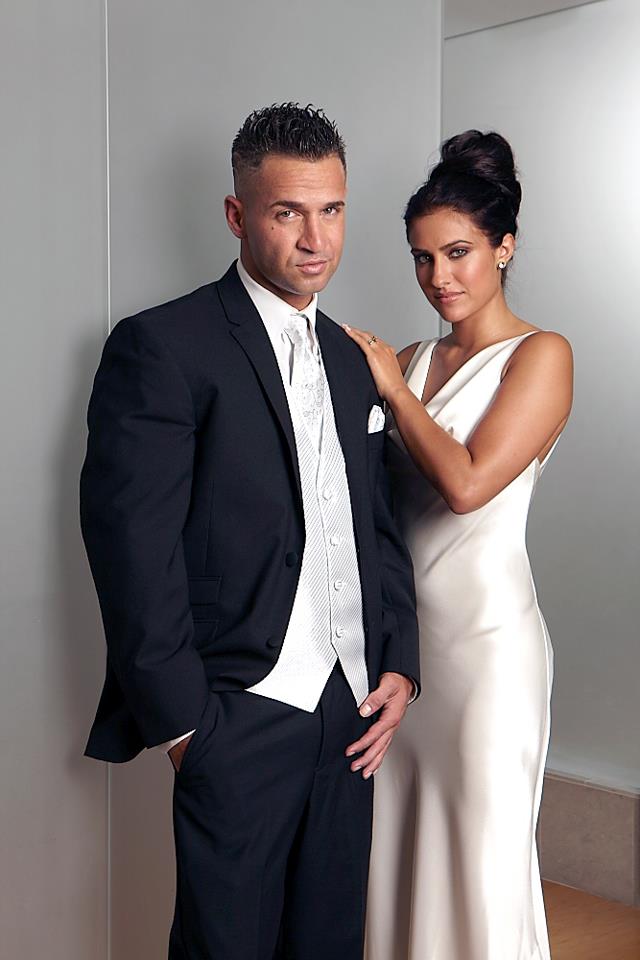 Photos courtesy of Fame and Facebook
Written by Bedhead

Posted in Jersey Shore, Kate Winslet, Mike "The Situation" Sorrentino, Snooki

- Mariah Carey lip synced on American Idol [CDAN]
- Colin Firth is looking good [Lainey Gossip]
- Internet celebrity charged with murder! [D-Listed]
- What is Paz Vega wearing? [Go Fug Yourself]
- New bachelors on The Bachelorette [Reality Tea]
- Goodbye to The Office [Pajiba]
- Bachelor Sean's fiance cheats on him [Evil Beet]
- Britney Spears out with her man [Popsugar]
- Nina Dobrev works it [Popoholic]
- Cindy Crawford needs to lay off the 'tox [Celebslam]
- Who said it: Carrie Bradshaw or The Dalai Lama? [Buzzfeed]
33 Responses to "Kate Winslet snubs Snooki, The Situation gets a formal wear endorsement"