Kobe Bryant's wife Vanessa files for divorce after Kobe's alleged infidelities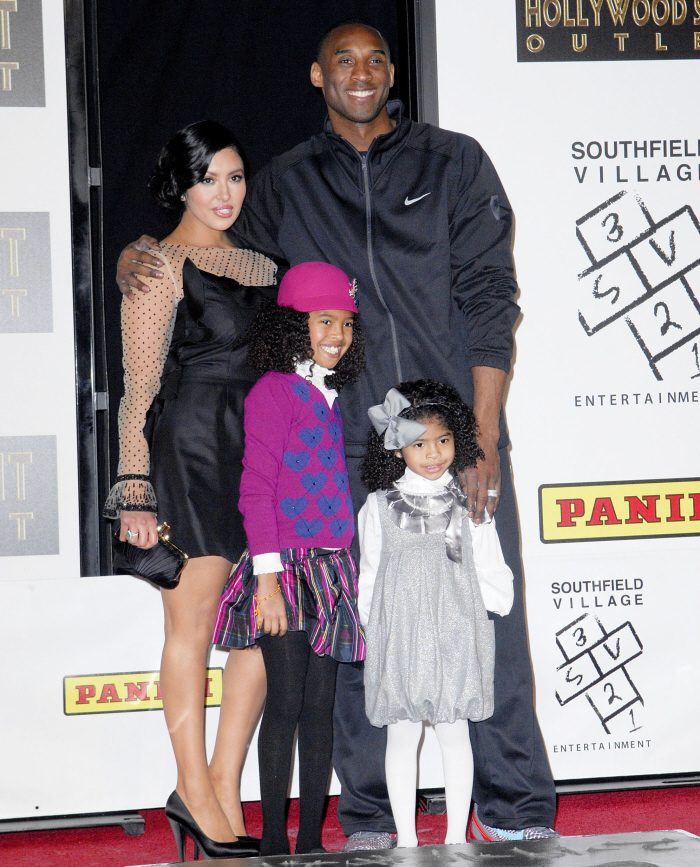 Don't make me talk about sports or athletes. I'm completely out of my depth when it comes to athlete gossip and the like – I just don't pay attention to any of it. But! I did pay attention in 2003, when Kobe Bryant was accused of rape, and I remember the press conference he gave with his wife Vanessa and I remember the purple diamond ring – the so-called "apology ring" – the one Kobe gave Vanessa two seconds after he claimed that he didn't rape a 19-year-old hotel employee, he just had sex with her. Vanessa stuck by him them, but for a lot of people, Kobe was no longer the golden boy of basketball. So what's going to happen now that Vanessa has filed for divorce, and it's looking like Kobe is about to be Tiger Wood'd?
Kobe Bryant, it seems, is soon to be a free agent. The Los Angeles Lakers star's wife of 10 years, Vanessa, filed for divorce Friday in Orange County, Calif., a source confirms to PEOPLE. Vanessa cites irreconcilable differences, and is seeking spousal support and shared custody of their two daughters, Natalia Diamante Bryant, 8, and Gianna Maria-Onore, 5.

Bryant, 33, and his soon-to-be ex-wife, 29, married in April 2001, when Bryant was just 22 and she was 18.

The couple released a statement to The Insider's Kevin Frazier saying, "The couple say "We ask that in the interest of our young children and in light of the upcoming holiday season, the public respect our privacy during this most difficult time."

In 2003, they weathered a public scandal after Bryant was charged with allegedly raping a 19-year-old Colorado resort employee. The charges were eventually dropped after the accuser refused to testify. The case settled out of court.

Just days after Bryant was charged, his wife was seen sporting an 8-carat purple diamond ring worth about $4 million, which many interpreted as a apologetic gesture to her.

"I sit here in front of you guys, furious at myself, disgusted at myself for making the mistake of adultery," Bryant said in a press conference in July of that year. "And I love my wife with all my heart."
[From People]
Apparently, Kobe doesn't have a prenup – although I don't think it would matter because "10 years" is the magic number in California, isn't it? After 10 years, everything is community property and Vanessa automatically gets half? TMZ reports that Kobe has already moved out their "sprawling" Newport Coast mansion and Vanessa is staying put. For why? Why is Kobe acting guilty? Because he likely is guilty of a lot of Tiger Woods-style whorin'. TMZ also reports:
Kobe Bryant's wife Vanessa caught the NBA star "very recently" in the latest act of infidelity, and that is why she filed for divorce … sources directly connected with the couple tell TMZ.

Our sources would not tell us how Vanessa caught Kobe, but we do know it was NOT through text messages a la Tiger Woods.

We're told Vanessa had caught Kobe with "multiple women" over the years … but his latest affair was the straw that broke the camel's back … and she felt she needed to finally end the marriage.

What's ironic … is that Vanessa still loves Kobe — but she just can't stand his infidelities anymore.
[From TMZ]
Radar is more specific – their sources claim that Kobe has been having an affair with one of Kim Kardashian's close friends, a girl named Carla DiBello. Carla is also a producer on Keeping Up With the Kardashians too. You can read more about her here – she actually does NOT sound like "just some bimbo" and Carla and Kobe have allegedly been "close" for the past few years. So… it's interesting.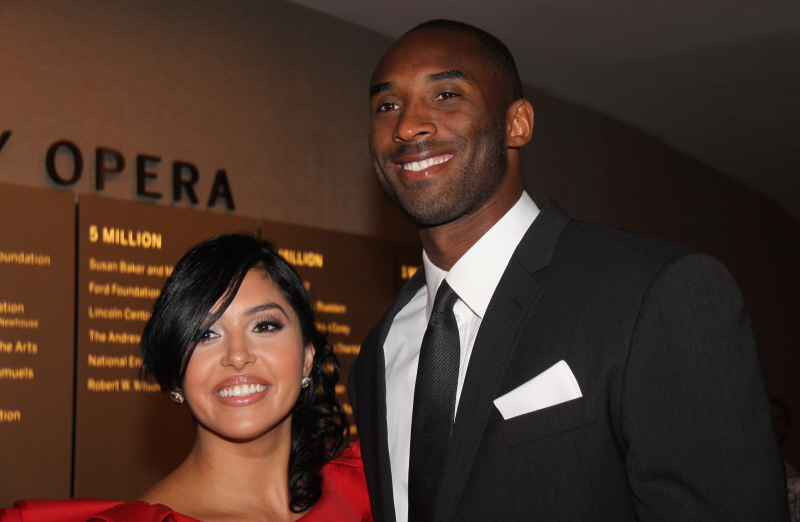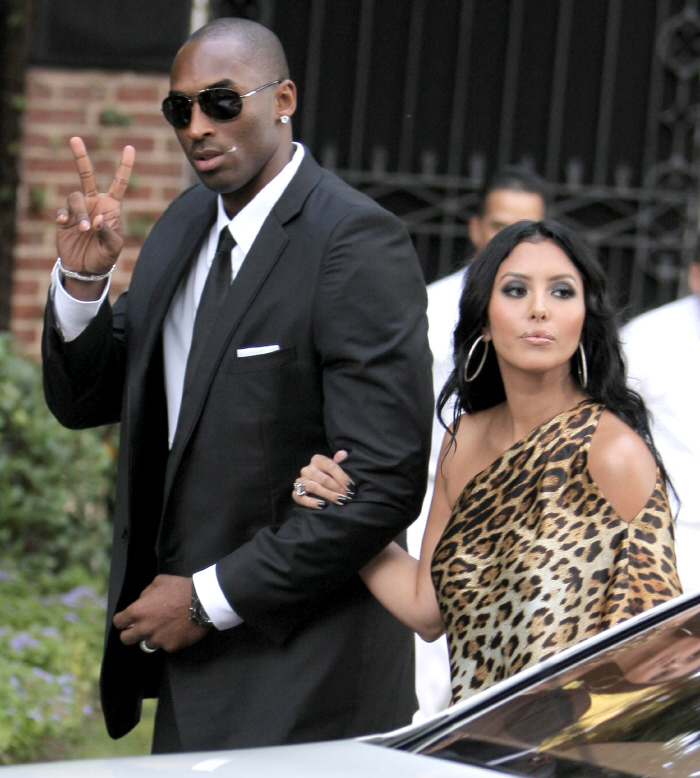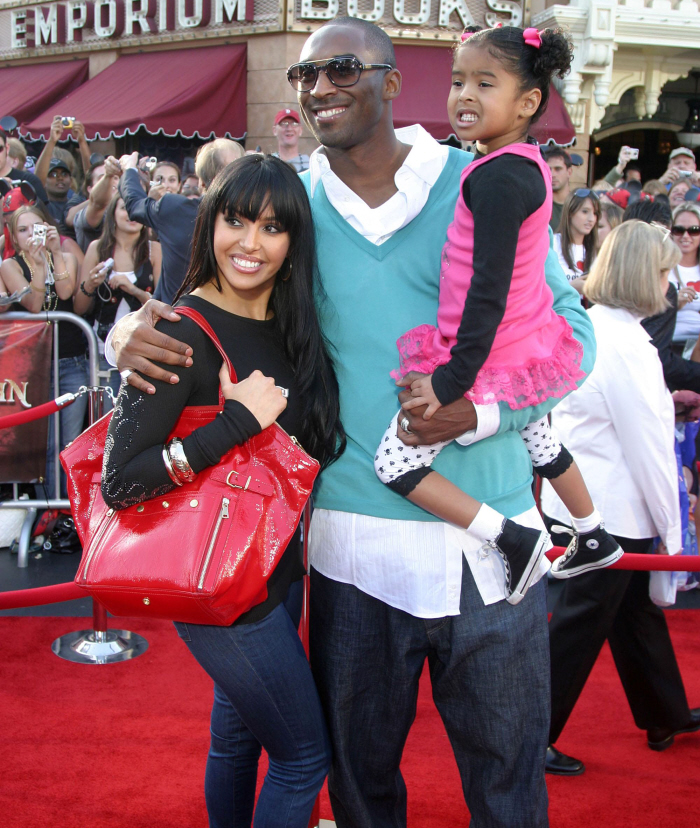 Photos courtesy of WENN.

Written by Kaiser

Posted in Divorces, Kobe Bryant, Vanessa Bryant

- Mariah Carey lip synced on American Idol [CDAN]
- Colin Firth is looking good [Lainey Gossip]
- Internet celebrity charged with murder! [D-Listed]
- What is Paz Vega wearing? [Go Fug Yourself]
- New bachelors on The Bachelorette [Reality Tea]
- Goodbye to The Office [Pajiba]
- Bachelor Sean's fiance cheats on him [Evil Beet]
- Britney Spears out with her man [Popsugar]
- Nina Dobrev works it [Popoholic]
- Cindy Crawford needs to lay off the 'tox [Celebslam]
- Who said it: Carrie Bradshaw or The Dalai Lama? [Buzzfeed]
128 Responses to "Kobe Bryant's wife Vanessa files for divorce after Kobe's alleged infidelities"