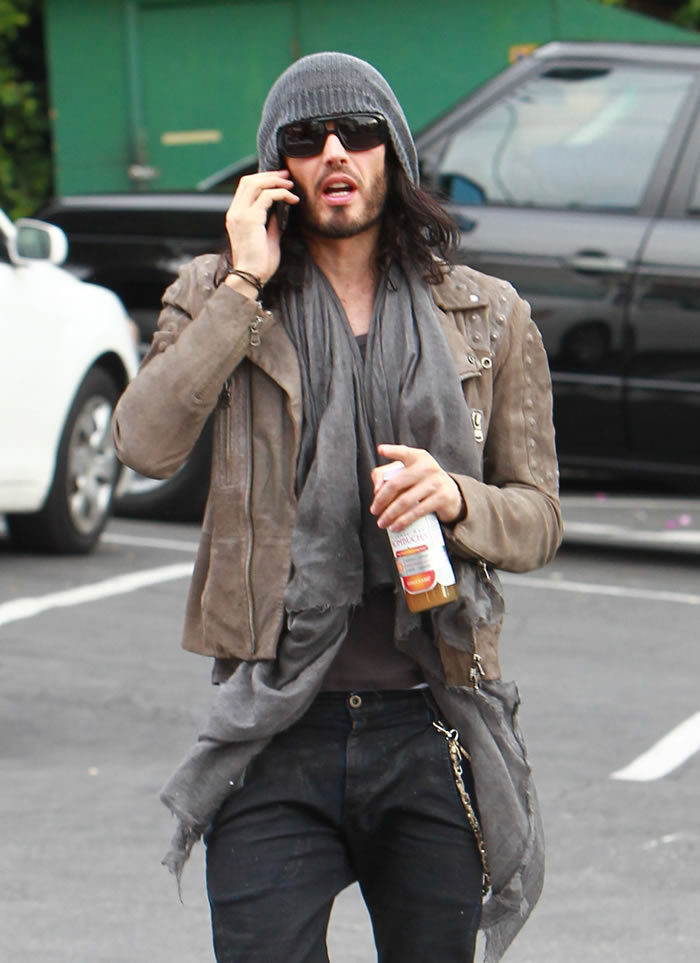 A few days ago, we heard about Russell Brand bagging a mystery brunette and sending her off to do the walk of shame from his new bachelor pad. And we already know all about how Katy Perry's camp wants us to believe that Russell is a fiend with a closet full of toys and wheelchair pr0n. While I tend to believe that the wheelchair detail might be a mere embellishment (because it's just too weird even for Russell), I can believe that he's terribly kinky and demanding in the bedroom. In light of Kaiser's astute observation that Russell may have married Katy in part because "he simply wanted to see what a committed, monogamous relationship was like for a change," I would also have no problem believing that Russell has every intention of shagging his way though lower-tier Hollywood at this point.
This week's issue of In Touch runs with that theory and takes advantage of Russell's prior quotes about his "former" life as a sex addict including "I had a team of experts who took care of finding women for me," "I used to have sex 20 times a week," and "My list of sexual escapades is mind-boggling." Of course, In Touch drags up the unavoidable topic of sex addiction itself and asks whether Russell had ever truly gotten over his affliction. I've always wondered how it's possible to be cured of that kind of addiction in the first place. After all, recovered alcoholics must completely abstain from booze to be considered sober, yet sex addicts obviously don't bring their shagging to a full stop, right? Tricky. Anyway, Russell is supposedly on a shag bender as we speak:
The ink is barely dry on Russell Brand and Katy Perry's divorce papers, but Russell, a self-described former sex addict, has already been spotted prowling London clubs in search of sexy ladies! "Anything who thinks he's just been dating one or two girls is mistaken," reveals a close friend. "He loves the company of women. He can't help himself."

Indeed. While most newly divorced men might take their time getting back tnto the game, 36-year-old Russell is headed toward the behavior that landed him in rehab for sex addiction. And while his friend claims he's having the time of his life, Russell's antics prove beyond a doubt that Katy's better off without him. "He has a constant supply of women who want jump into bed with him," the friend marvels. "He can have a different woman every day."

And sadly, that could be just what Russell is doing — despite his claims that when he met Katy, he put his sex adiction behind him once and for all. "Because Katy loves me, I'm being a good boy," Russell insisted during their 14-month-long marriage. But judging from the way he's acting now, it's easy to be skeptical. As much as he praised the 27-year-old singer, he's bounced back with troubling pace. And it makes some wonder if he was ever truly capable of love. "During their marriage, Russell struggled with his sex addiciton," confides another pal, adding that while he adored Katy, he became frustrated throughout their frequent time apart — leaving some concerned that he may have strayed.

Though Russell has overcome addictions to alcohol and drugs, behing single and out more leaves him open to temptation and sliding into the abyss of his sex addiction. But numbing the pain of his split with mindless sex will make him even less likely to pine over Katy. As the friend admits, "He doesn't even care about her at all anymore."
[From In Touch, print edition, February 27, 2012]
The story also goes on to put forth a strange claim that Katy has decided to change after the divorce and stop being such a partying mess all the time, which makes no sense since her juvenile attitude is obviously still intact. At any rate, In Touch maintains that Katy wants to stop boozing and start exercising more so that she can "drop 10 pounds — and let Russell eat his heart out." Something tells me that if that happens, Russell probably wouldn't even notice.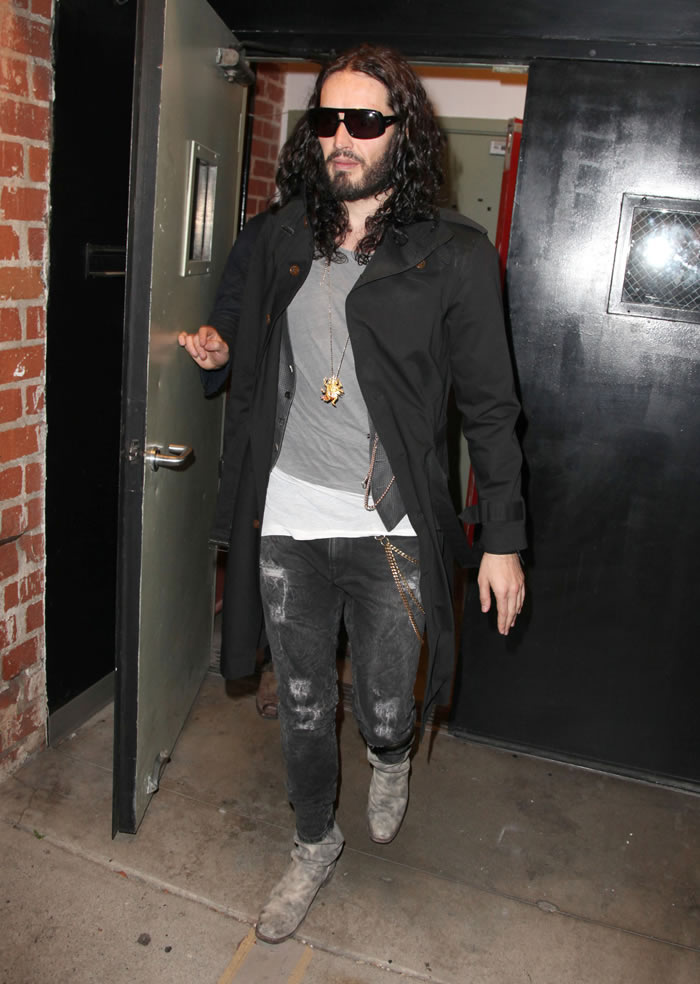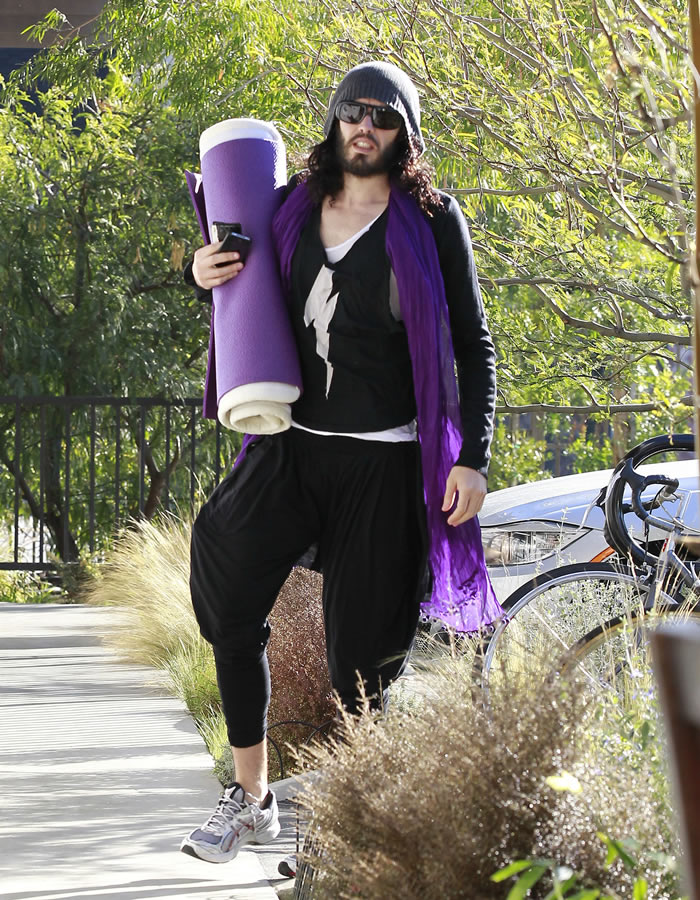 Photos courtesy of Fame/Flynet