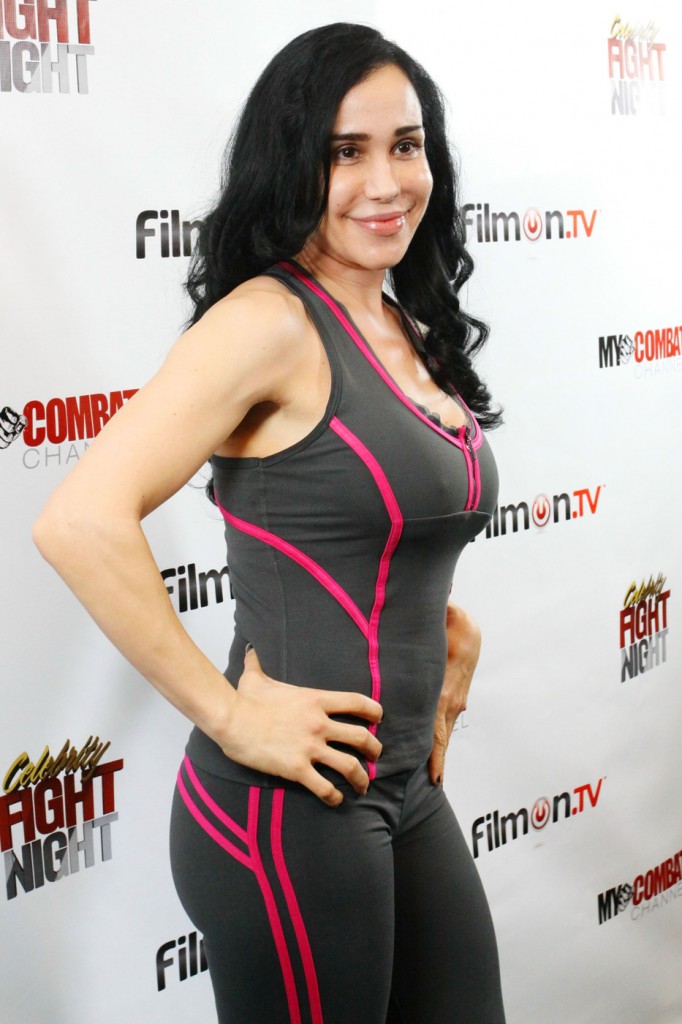 Before Octomom Nadya Suleman got pregnant for the sixth time, having 12 embryos implanted at once (she claimed it was 6 that split, but it came out in hearings with the medical board that her fertility doctor, who lost his license, implanted 12), she was on disability and living with her parents. She was also collecting social security disability for two of her children as well as food stamps, but repeatedly claimed she was not on "welfare," which may have been technically accurate but still sounded ridiculous. Suleman declared bankruptcy in 2008, around the time of her pregnancy, and her parents declared bankruptcy and saw their home go into foreclosure as well. Now the home that Suleman bought two years ago for $594,000 is predictably in foreclosure as she can't be bothered to pay her rent. All the nude and bikini photoshoots, celebrity boxing, dating show appearances, staged photo ops and interviews just aren't helping her make ends meet. She's now on food stamps of $2,000 a month for her children. TMZ has an explanation of how she qualified for food stamps, it's because she has 14 kids and makes under $119,000 a year, or $8,000 per person. She surely knew this before she got pregnant this last time, having used government resources for her six children for years.
TMZ also has an interview with Octo, which you can see here, in which she defends herself. I want to hear Suze Ormon say "I told you so, you stupid cow." Here's some of what she said, and of course it's our fault for calling her on it after she made a spectacle of herself:
"I'm so so sick and tired of people making our business their business, and if someone has a problem with me trying to feed my kids temporarily with some help until we get on our feet.

"I think people… should be focusing on those who take advantage of the system, not those who desperately want to use it temporarily until we get on our feet.

"Hopefully we won't be on it for more than a month or two…

"For three years I've been trying zero help, no food stamps nothing, I've been working my butt off and if [someone has] a problem with us doing anything to get some help temporarily, it's exactly that, their problem not ours."
Here's a link to a story with examples of some of the stuff Suleman spends her money on, including acrylic nails and mani-pedis, multiple plastic surgery procedures and Botox, private schooling for her children, MAC cosmetics and video games. Of course people who need food stamps should get on it for their families, many people could not afford to eat without it, but this woman is a textbook example of someone gaming the system.
Update: As many of you have pointed out, her kids should not have to suffer any more than they already have. At least with food stamps she'll be forced to spend the money on food alone.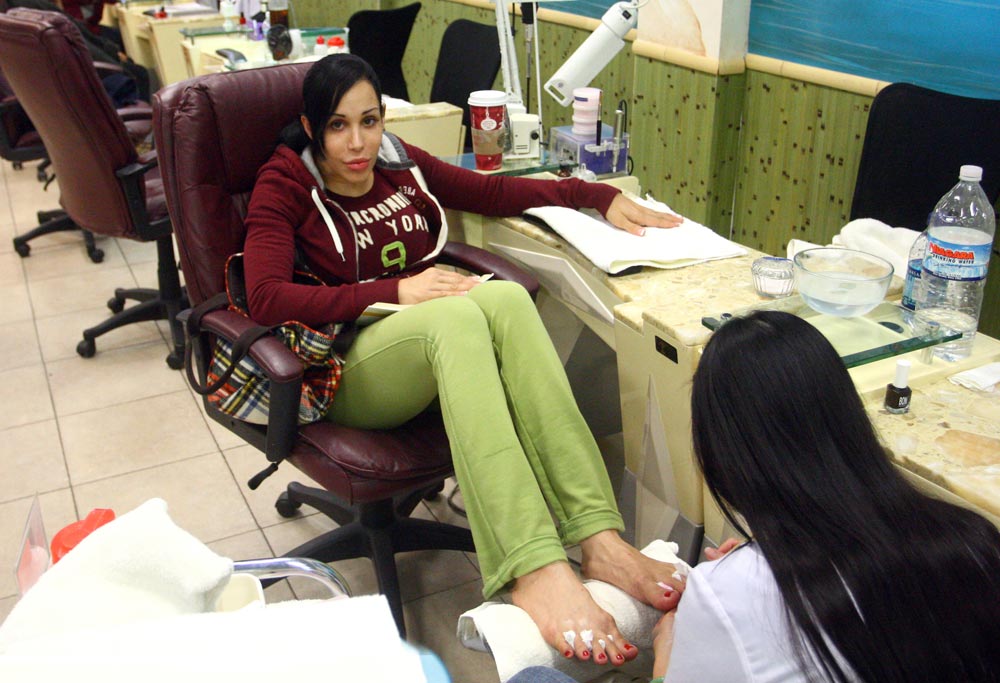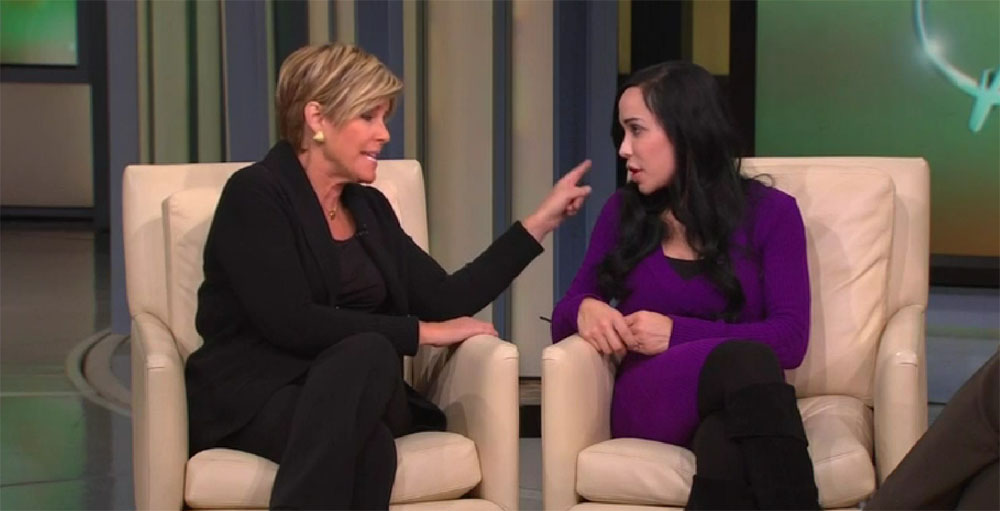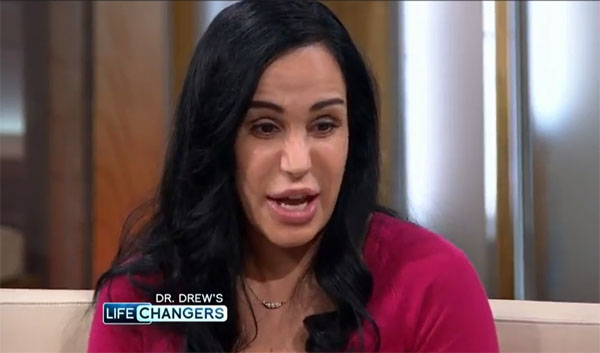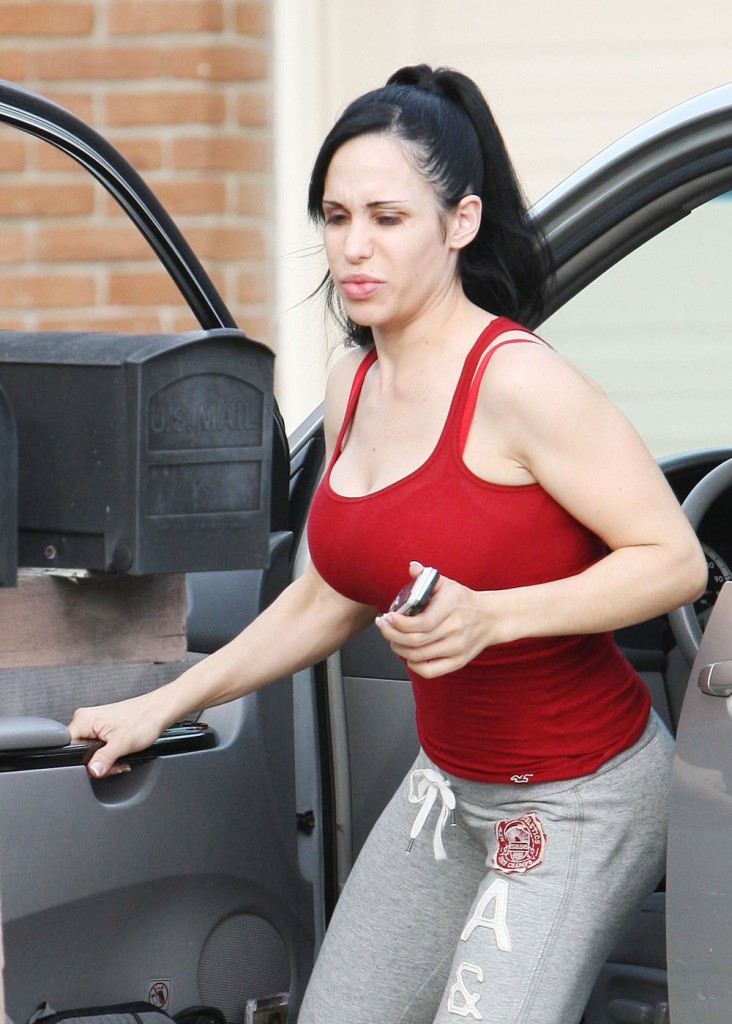 Some photos credit: Fame and Pacific Coast News