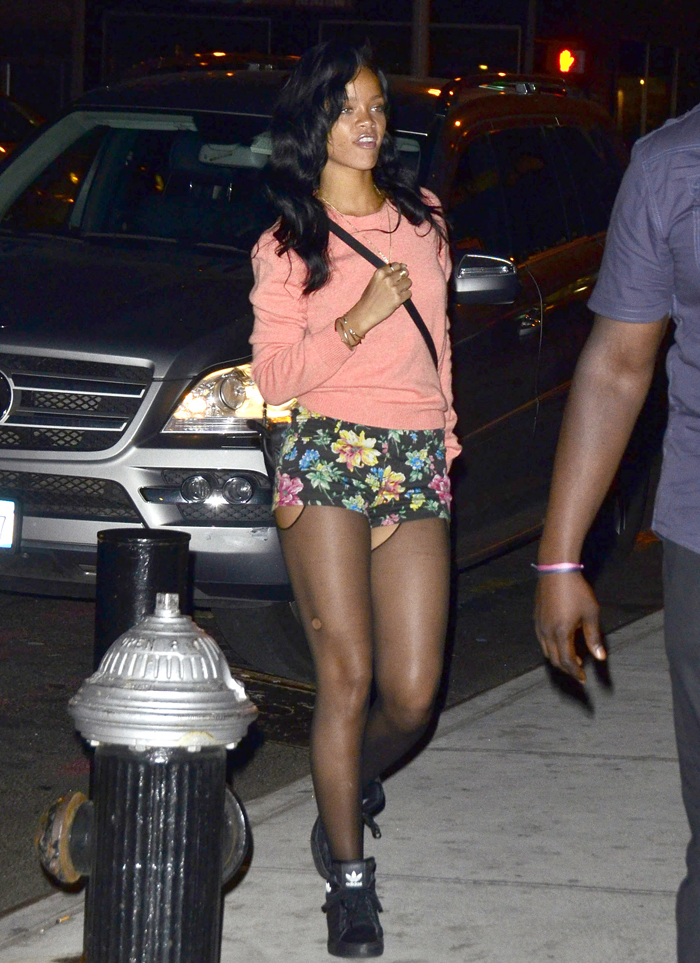 Rihanna's film career is taking off, y'all. She's actually receiving pretty good reviews for her performance in the upcoming Battleship (even though the movie itself is sure to be craptastic). She's also been floated about as a possible contender for Fast Six (of the Fast and Furious franchise) and for a role in an upcoming Seth Rogen apocalypse comedy, the latter of which completely makes sense because she's already expressed her adoration for his pothead movies. By the way, these are photos of Rihanna outside her NYC hotel last night, and I'm not quite understanding the outfit. It looks like a peach unitard that's sort of wrapped in a tiny skirt and still manages to peek out the bottom of the skirt. As usual, RiRi is walking around and calling attention to her crotch area.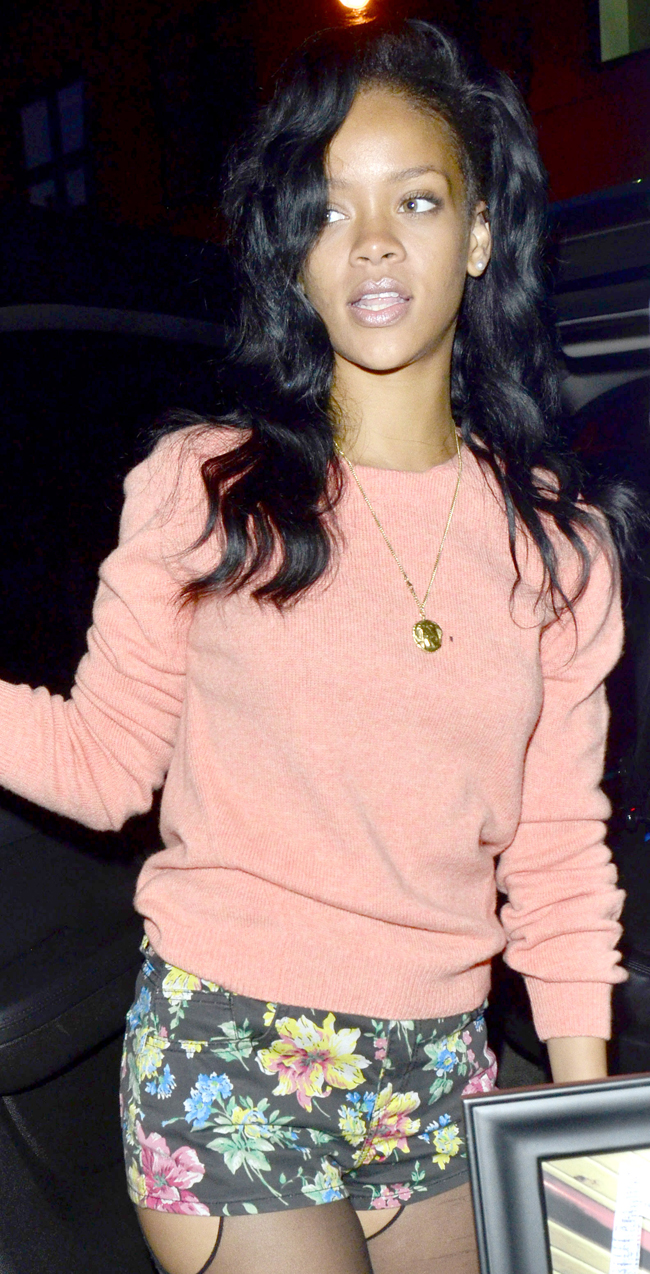 That's not all the Rihanna news for today, because FHM UK has unveiled its 100 Sexiest Women in the World 2012 list, and RiRi is probably secretly delighted at this coup even though it's not her fault you find her sexy. Presumably, RiRi has earned her slot in part because she loves to post bikini photos of herself all over the social media networks. Although the case could be made that FHM UK's taste runs with "trashy" more than it does towards "sexy."
Naturally, the top two spots on the list have gone to ladies who reside across the pond. Here is FHM's pick for the #1 slot, Tulisa Contostavlos, whom Kaiser and CB both think could easily fit in with the cast of "Jersey Shore." Tulisa is a British singer as well as an "X-Factor" judge, and a slew of her own bikini photos can often be found at The Mail. Here is Tulisa at the FHM launch party last night: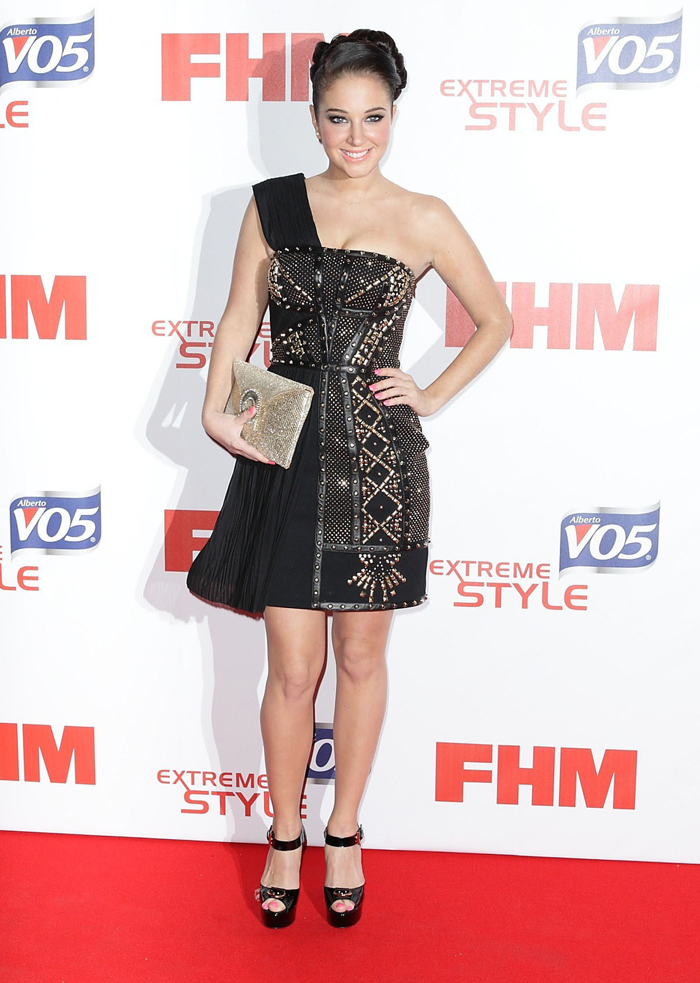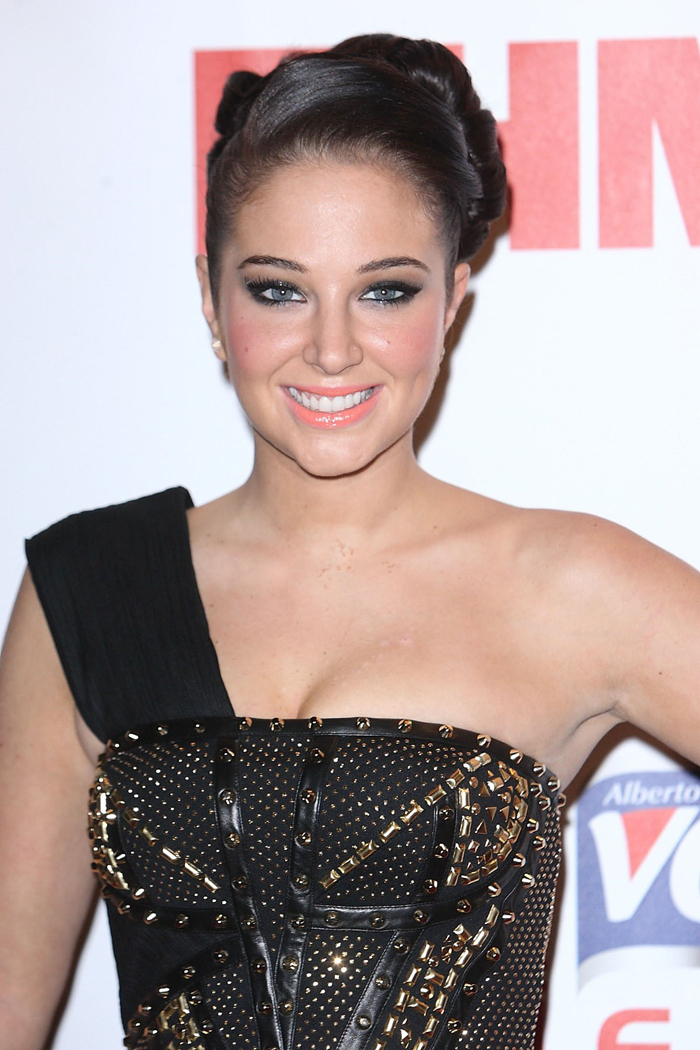 Cheryl Cole landed in second place, but she's probably going to never happen in America either. Here's Cheryl looking pretty trashy on the set of her most recent music video.
Some of the ladies of interest further down the list include the following: 6. Katy Perry; 7. Megan Fox (despite the plastic surgery addiction); 9. Mila Kunis; 11. Pippa Middleton (despite an ass made of lies); 17. Zooey Deschanel; 20. Kelly Brook; 23. Kate Upton; 27. Lana Del Rey; 30. Scarlett Johansson (who probably hates it); 31. Angelina Jolie; 32. Kate Middleton (really?); 33. Miley Cyrus; 52. Kristin Stewart (lip bite/eye roll); 65. Kim Kardashian (come on); 74. Jennifer Lawrence (yay!); 79. Jennifer Aniston; 99. Taylor Swift (ouch).
Here are more recent photos of Rihanna from her Twitter feed. One of them is actually captioned, "My n**ga I'm faded…And I don't give a ph*ck!" Honestly, I don't even know what that means.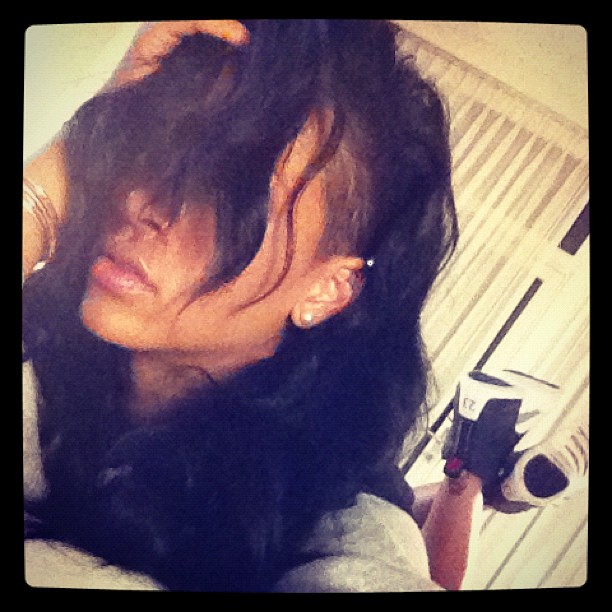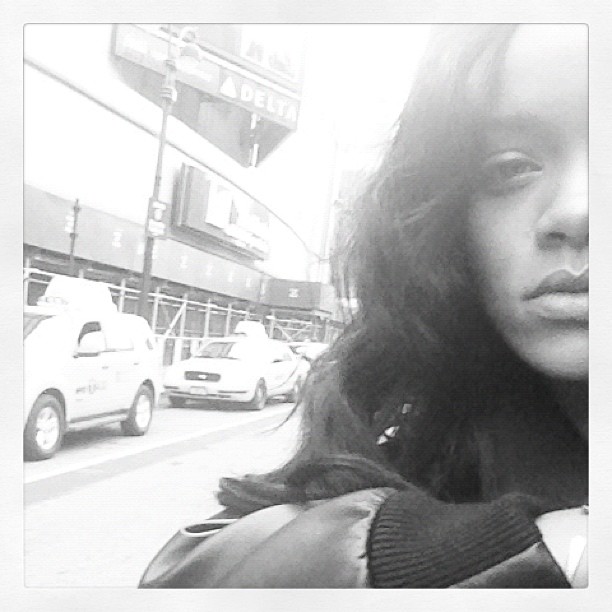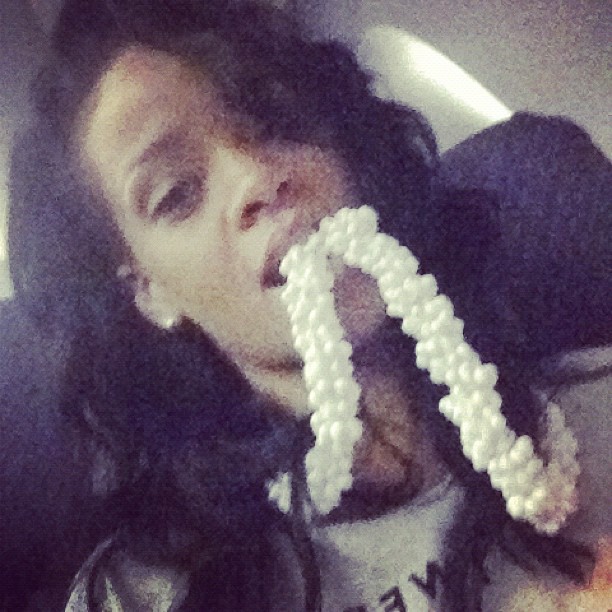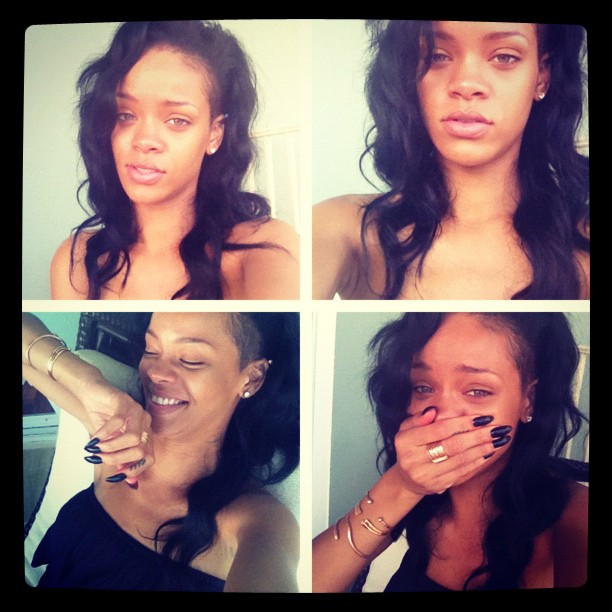 Photos courtesy of Fame/Flynet and Twitter