Is Alex Skarsgard currently dating Adam Levine's ex, model Anne V?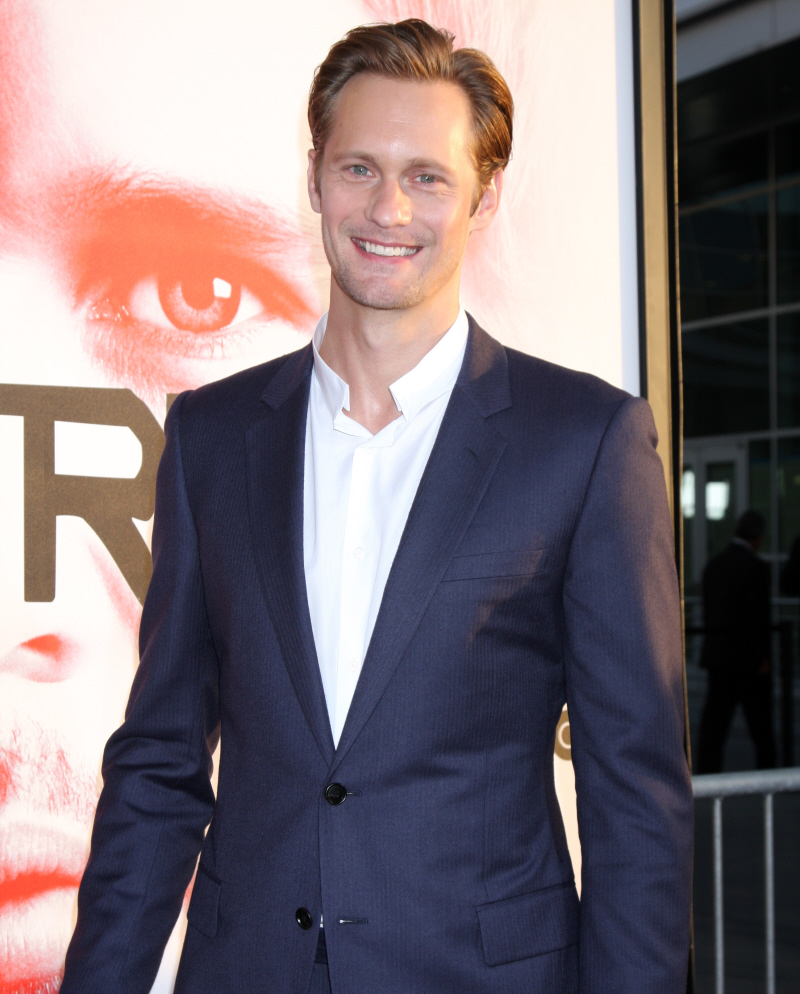 Agent Bedhead reported the first whispers of this weeks ago, but it's always nice when another tabloid confirms – Life & Style says that for sure now, Alexander Skarsgard is hooking up with Adam Levine's ex-girlfriend, Victoria's Secret model Anne Vyalitsyna (also known as "Anne V"). If I was a dude, I would not want to go anywhere near one of the Adam "Pull-Out Method" Levine's exes, but maybe Alex doesn't care. Maybe Alex just has a thing for really skinny blondes.
Victoria's Secret model Anne Vyalitsyna has fallen for a vampire!

Life & Style can confirm that after her breakup with The Voice's Adam Levine, she's been getting cozy with True Blood hottie Alexander Skarsgård, 35.

"They got together about a month ago in NYC and are still hooking up," an insider close to Anne, 26, reveals to Life & Style.

The Russian-born beauty isn't being coy about her current conquest, either.

Says the insider, "She's been telling all her friends about him!"
A few months ago, Anne V and Alex were just "flirting and texting" according to Us Weekly, apparently setting the groundwork for a month-long VIKING DONG session. Ah, Viking Dong. I wish Alex had a different type, something other than "Kate Bosworth clone". But the Viking Dong wants what it wants. I shall not judge. I guess Alex and Charlize Theron didn't end up making it happen – it was probably just a few dates, a few hookups here and there. God knows, maybe they're even friends with benefits still. I think Charlize would be able to take Anne V in a dong war. I'm just sayin'. Anyway, well played, Anne V. It takes superior skills to go from Adam Levine (a blemish on any sexual resume) to Alex Skarsgard (the platinum internship of Boning).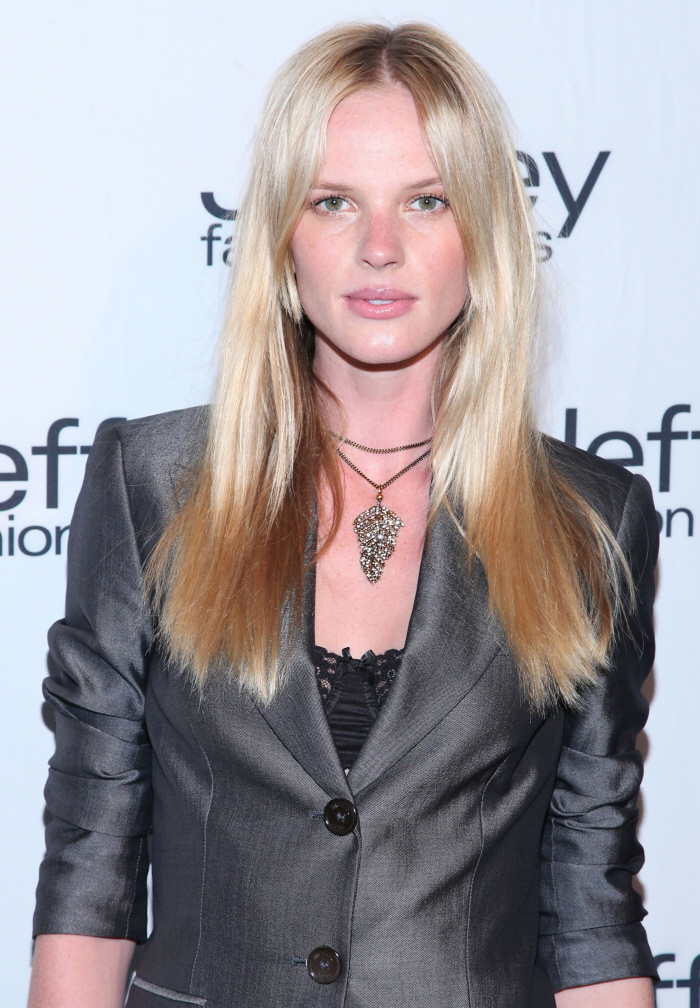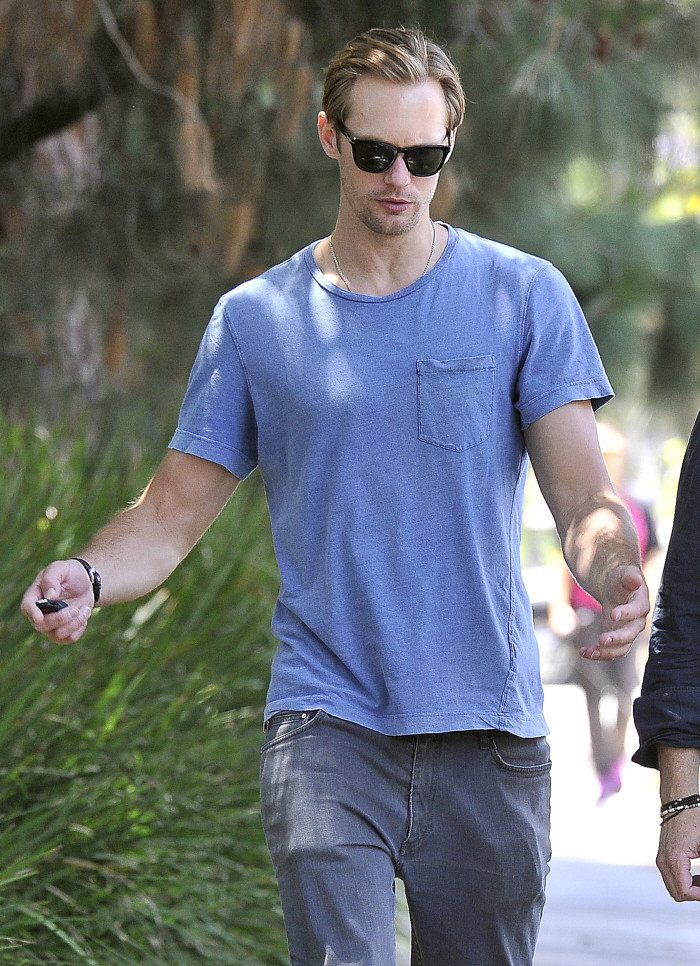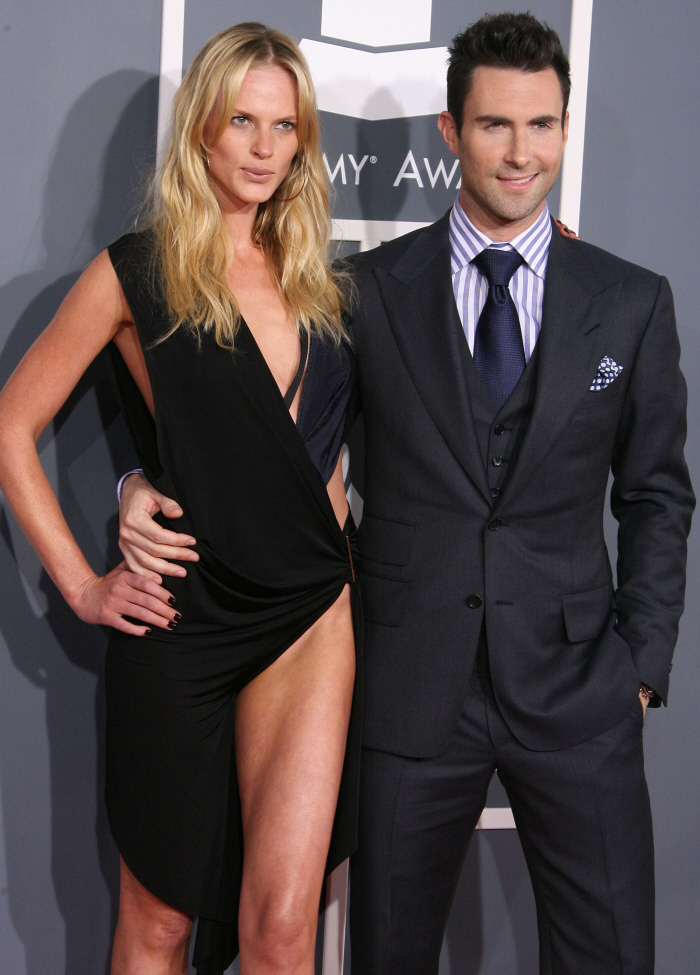 Photos courtesy of WENN.

Written by Kaiser

Posted in Alex Skarsgard, Anne Vyalitsyna

- Who butchered the National Anthem? [D-Listed]
- Rob Lowe never ages [Lainey Gossip]
- What is Vanessa Hudgens wearing? [Go Fug Yourself]
- Summer guide to reality TV [Reality Tea]
- Game of Thrones recap [Pajiba]
- Tan Mom's music video [Buzzfeed]
- Amanda Knox is broke [Starcasm]
- Backstage at the Billboard Awards [Popsugar]
- Miley is still stuck in the 90s [Popoholic]
- Blind Items revealed: Adam Levine [CDAN]
- Hugh Hefner bought Crystal Harris a house [Celebslam]
- What happened to Aimee Teegarden? [The Blemish]
78 Responses to "Is Alex Skarsgard currently dating Adam Levine's ex, model Anne V?"