Kristen Stewart allegedly writing an apology letter to her lover's wife, Liberty Ross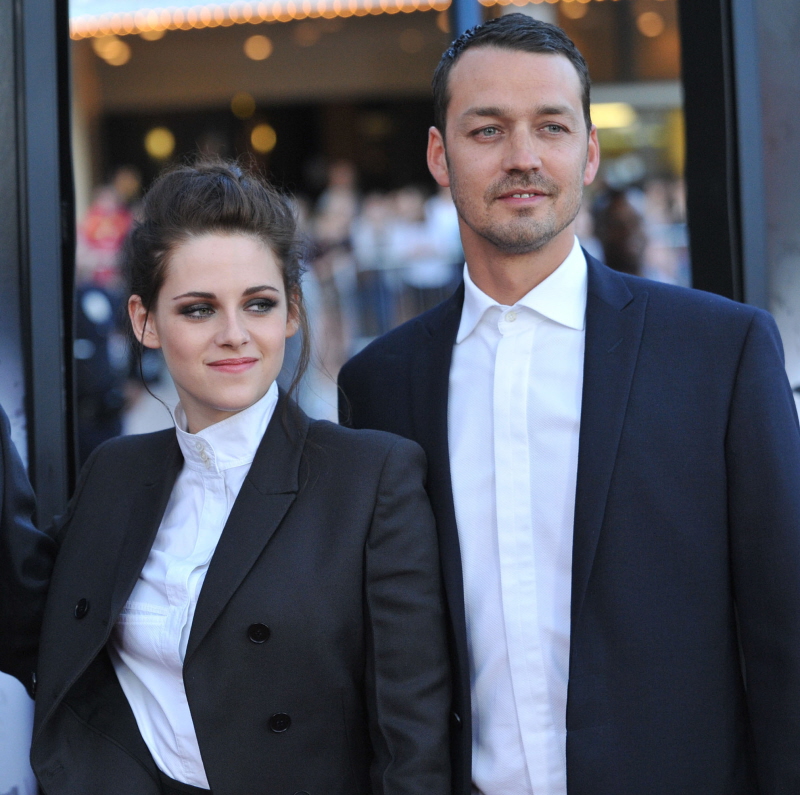 I was talking about this on Twitter last night, but I guess I need to repeat it here: can we stop accusing other people of "slut-shaming" Kristen Stewart? Kristen is not being criticized for having sex. She's been criticized for cheating on her boyfriend with a married man and father of two. She SHOULD be ashamed. As for the cries from The Homewrecker Patrol: are there elements of sexism in the way Kristen is being criticized, and the fact that she's getting the bulk of the criticism? Yes. Absolutely. But there's also this simple fact: Kristen Stewart is an international movie star who was one half of one of the most famous couples in the world. No one knows who the hell Rupert Sanders is beyond "the married dude going down on K-Stew in her Mini Cooper." My point? Kristen is getting the bulk of the anger and rage because she's simply more well-known, because she's a household name already. And because of sexism.
Anyway, as many of you noted yesterday, Kristen did not issue any kind of apology direct to Liberty Ross, the wife of Rupert Sanders. Kristen's apology was general, and then she directed an apology to poor Robert Pattinson. Well, Radar claims that Kristen knows she did wrong by Liberty too, and Kristen is writing Liberty a personal letter:
Kristen Stewart is writing an apology letter asking for forgiveness from the wife of the director she cheated on Robert Pattinson with, RadarOnline.com is exclusively reporting.

The 22-year-old star of The Twilight Saga plans to say how sorry she is in a private note to Rupert Sanders' wife Liberty Ross, after omitting the British model from the public apology she released Wednesday.

"Kristen didn't feel it was appropriate to issue a public apology to Liberty once the story of her affair with Rupert broke," a source close to the situation said. "Instead, she's going to do the decent thing and write Liberty a private letter expressing her deepest regret for her actions. She was thinking of including Liberty, Rupert and the kids in her public apology – but Kristen was so desperate to save her relationship with Rob she decided to concentrate on that first."

"Kristen feels she made a terribly naïve mistake and will do anything to make amends. The fact that Liberty and Rupert have two kids has now dawned on her and she feels awful for what she did," the source revealed.

As RadarOnline.com previously reported, after getting caught red handed in a compromising situation with the married director, Kristen issued a public apology to her boyfriend, Robert Pattinson, on Wednesday where she called the illicit affair a "momentary indiscretion," but didn't say sorry to the woman whose family she shattered.

"I'm deeply sorry for the hurt and embarrassment I've caused to those close to me and everyone this has affected. This momentary indiscretion has jeopardized the most important thing in my life, the person I love and respect the most, Rob. I love him, I love him, I'm so sorry," Stewart said in a statement.

Following Kristen's statement, Sanders issued a similar apology of his own in which he said: "I am utterly distraught about the pain I have caused my family. My beautiful wife and heavenly children are all I have in this world. I love them with all my heart. I am praying that we can get through this together."
Once I got the chance to go through Us Weekly's story and spend some time with the photos, I've come to some conclusions about this – I think Kristen and Rupert were having an on-and-off affair for the better part of a year. I think it started as a flirtation on the set of SWATH, and they likely began having sex on the set too. And I think it was hot. I know that's a rough thing to say, but I'm just getting the feeling that it was unbridled lust for both Rupert and Kristen, and it grew into something very dangerous for both of them. I don't know how Kristen is going to explain that in a letter, though.
Meanwhile, Us Weekly put up an interview with Liberty Ross from a few weeks ago in which poor Liberty just sounds like she's been having a hard time with her life in LA overall. Some highlights:
"I romanticized domesticity for a while [once we moved to LA], and loved having a shopping list of groceries stuck to the fridge for the first time," Liberty Ross said. "But moving here and starting a life all over again was a lot harder than I had anticipated. I just didn't think it would be as isolating and daunting as it turned out to be."

The stunner added that, with Sanders' hectic schedule, she often felt like a single mom. "I would never say out loud that I am raising my children alone, but a lot of the time it has felt like that."

She landed a small role herself in Snow White, playing the mother of a younger version of Stewart's title character. Exclusive photos in the new Us Weekly, out now, reveal Sanders and Stewart packing on the PDA at various spots in Los Angeles on July 17.

"I went from the glamour of working with Karl Lagerfeld and John Galliano to living on an isolated hilltop, with my husband gone most of the time," Ross said — but added optimistically that things were looking up in her marriage. "But that's why everything feels so amazing now. We rode through the really hard times and we stuck it out."
God, Rupert Sanders is such a tool. Leaving his wife and the kids so he could have a makeout (and oral sex) rendezvous with a 22-year-old in a parking lot. Ugh. I really hope she divorces him.
PS… I know this is particularly rude (even for me), but doesn't Liberty look like a pretty version of Jerry Seinfeld's wife?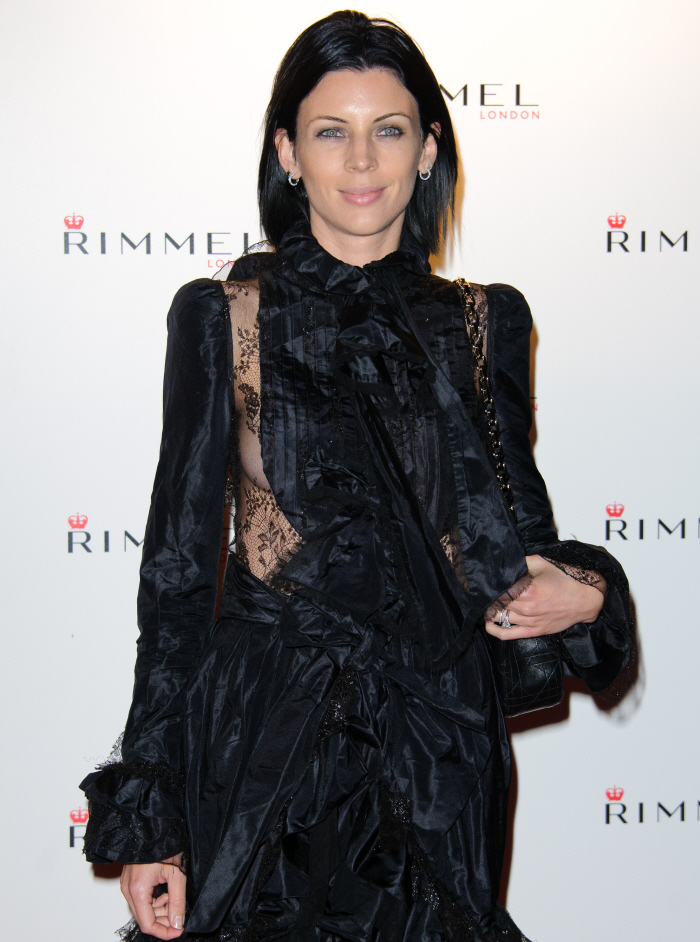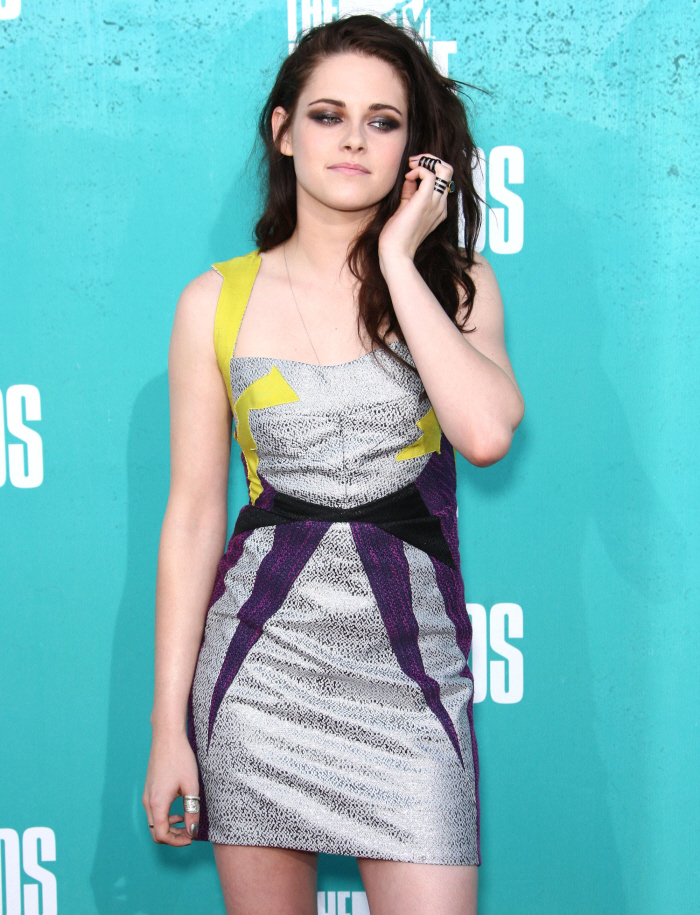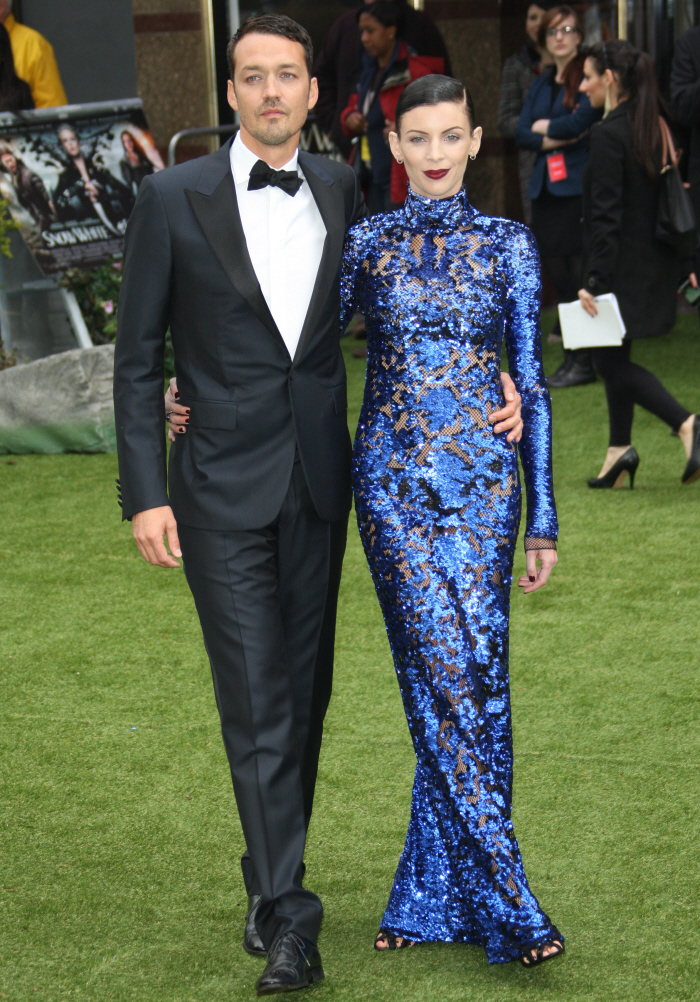 Photos courtesy of WENN, Fame.

Written by Kaiser

Posted in Kristen Stewart, Liberty Ross

- Zach Galifianakis is awesome [Buzzfeed]
- Prince at the Billboard Music Awards [D-Listed]
- Bieber's Billboard look [Go Fug Yourself]
- Married to Medicine recap [Reality Tea]
- Celebrity first marriages [Pajiba]
- The last Mad Men baffled a lot of people [Lainey]
- Karolina Kurkova's crazy hot dress [Moe Jackson]
- Jennifer Garner on set [Popsugar]
- Kitten vs. Lizard [CDAN]
- Doetzen Kroes' great butt [Celebslam]
- Shameless star Jeremy Allen White [OMG Blog]
- RIP Ray Manzarek [Bossip]
283 Responses to "Kristen Stewart allegedly writing an apology letter to her lover's wife, Liberty Ross"