Ashton Kutcher took Mila Kunis to Bali for a romantic holiday, so… they're dating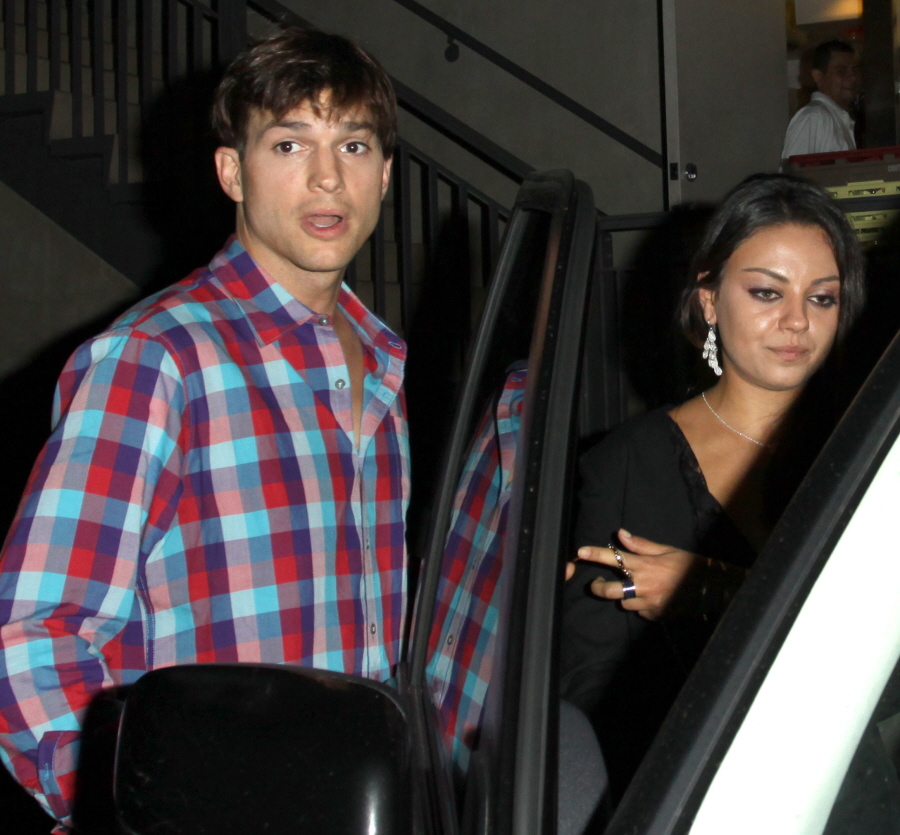 Since everyone seemed to want to talk about Mila Kunis and Ashton Kutcher, here's another story which we can add to the pile of evidence of their LOVE. And I do believe that Mila and Ashton are truly "dating". This might have been "hooking up" at the start, but at this point, it's a relationship. They go on mini-breaks to wine country. They go to each other's industry events. They make out with each other when they think no one is looking. And now this – Page Six claims Ashton has "whisked Mila away" for a romantic holiday in Bali. UGH!
Ashton Kutcher has whisked Mila Kunis on a romantic vacation to Bali, Page Six can reveal. The actor, still going through a divorce with Demi Moore, has taken Kunis to a five-star resort on Bali's southern peninsula. Suites include wooden four-poster beds, a sunken indoor bathtub and ultra-private pools.

Sources tell us the pair, who met 14 years ago while starring on "That '70s Show" together, are now making no secret of their romance despite earlier attempts to stay out of the public eye.

One source said, "Ashton was Mila's first kiss while on 'That '70s Show,' so they've always had a special bond. They started dating in the spring, and things have recently become more serious."

Meanwhile, on Monday night Moore sneaked into the Four Seasons for the "Bourne Legacy" party. The 49-year-old actress is dating New Zealand actor Martin Henderson, who is 12 year her junior. Spies said a happy-looking Moore chatted at the "Bourne" bash with the movie's star Rachel Weisz and Daniel Craig.
It sounds lovely. I would love a Bali vacation. But you couldn't pay me to go on vacation with Ashton Kutcher. I bet he's the type of dude who likes to mock people's accents. He just seems like the type, right?
As for Mila… well, I continue to be disappointed in her. A year ago, she was one of my favorites of all the younger actresses. But after the back-and-forth stuff with Justin Timberlake (I still believe they were hooking up) and now with Ashton… the girl just doesn't have a Douche Radar. Or maybe she does have a Douche Radar and she just gets hot for douches. It's so weird that she maintained such a long relationship with Macaulay Culkin for all of those years, and then as soon as they were over, Mila just goes from d-bag to d-bag.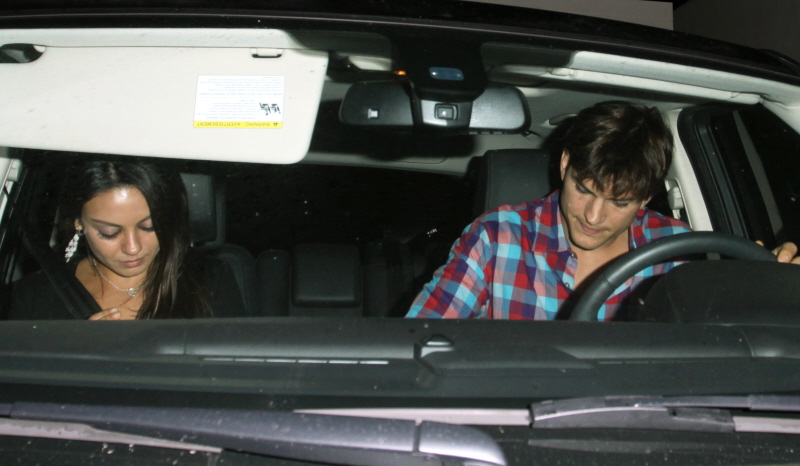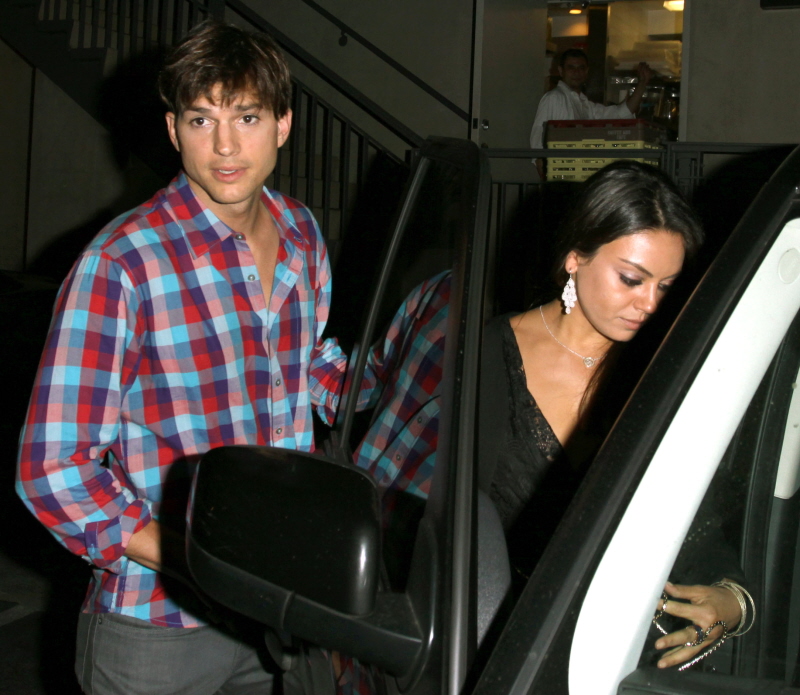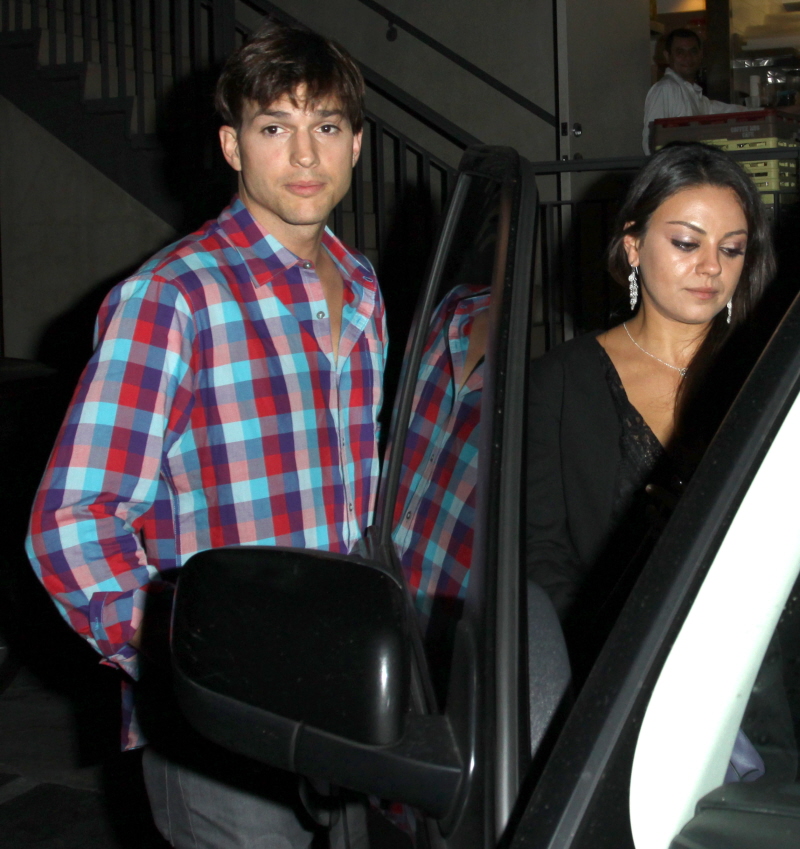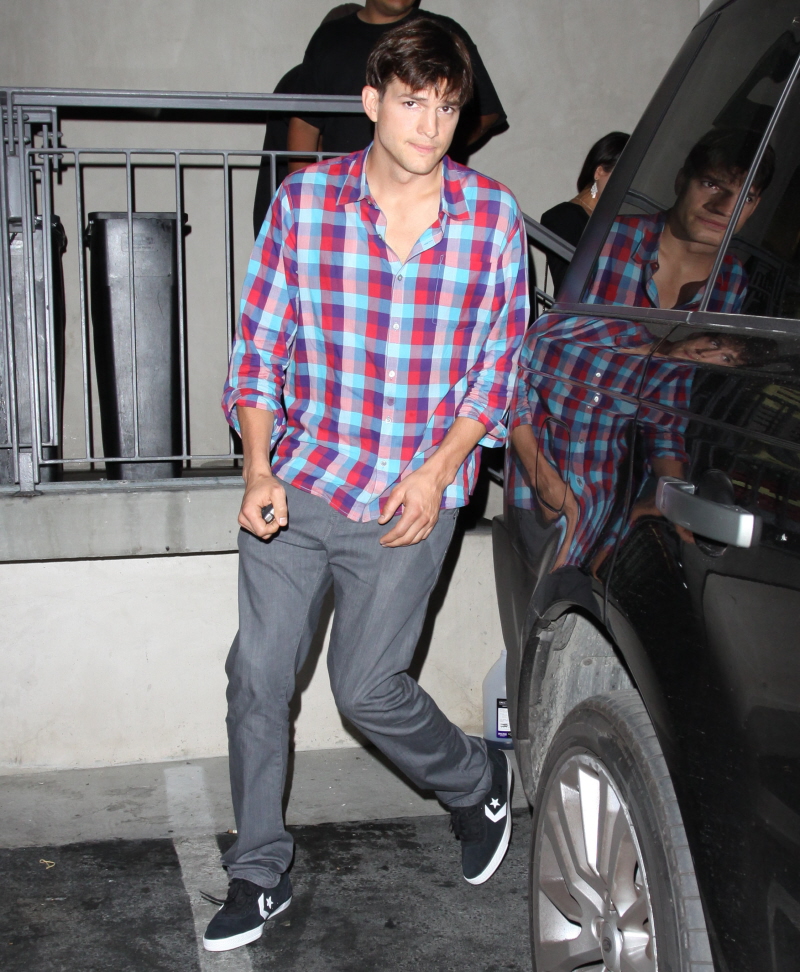 Photos courtesy of Fame/Flynet.

Written by Kaiser

Posted in Ashton Kutcher, Mila Kunis

- Harry Styles & Kimberly Stewart going strong [Lainey]
- Demi Moore's new man is gross [D-Listed]
- Fug or fab: Emma Stone [Go Fug Yourself]
- Arrest warrant issued for Jenelle Evans [Reality Tea]
- Only God Forgives review [Pajiba]
- Hugh Jackman, scooter master [Buzzfeed]
- Who does Drew Barrymore call her sister? [Evil Beet]
- Cannes couples past and present [Popsugar]
- Arrested Development supercut [CDAN]
- Lea Michele's see through skirt [Celebslam]
- Cheating wife's lover escapes out of window [Movin925]
- Joe Francis is crazy [Starcasm]
51 Responses to "Ashton Kutcher took Mila Kunis to Bali for a romantic holiday, so… they're dating"