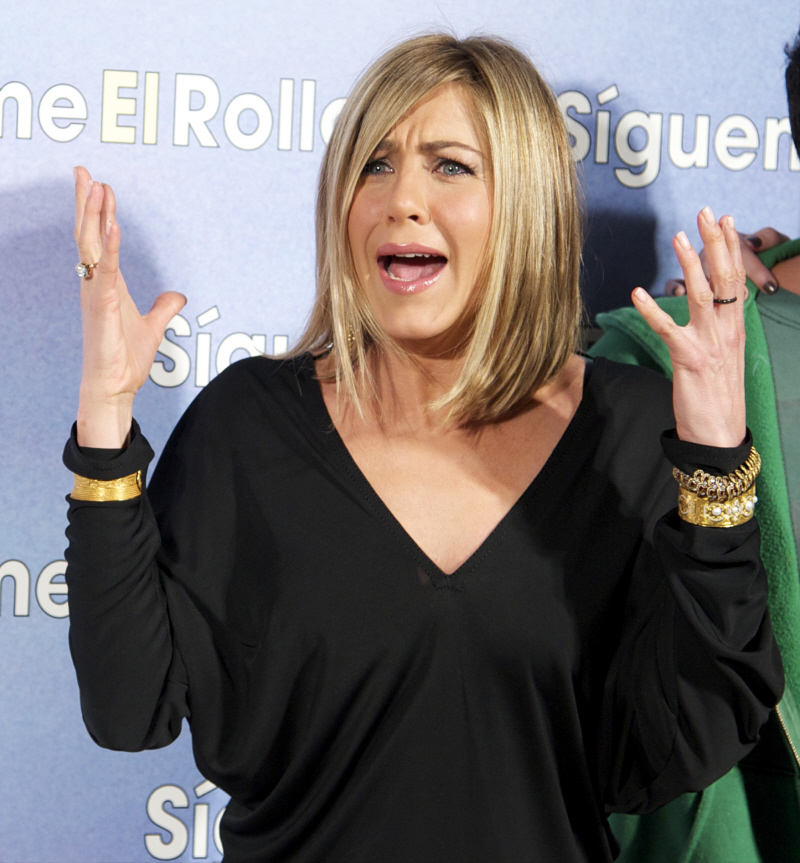 It's killing me that we don't have the photos of Jennifer Aniston's engagement ring! She finally showed it off, after months of playing hide-and-seek with the damn thing as she worked in North Carolina and New Mexico on her film We're the Millers. Then, like magic, one little celeb-friendly photo agency hit the jackpot with some "candid" photos of Jennifer's be-ringed hand stroking Justin Theroux's hipster face. Go here or here to see the ring photos. Then come back and we'll discuss it.
First off, those photos were taken in Santa Fe, where Jennifer is still working on her movie. Justin came to visit her, and it feels like the first time they've seen each other since they got engaged in mid-August. Earlier reports claimed that Justin had chosen a ring that was "not that huge" and rather "understated" and that he had chosen the ring by himself. Do you believe that? Do you believe that he paid for that ENORMOUS rock? Hm. *adjusts Ring Conspiracy tin-foil hat*
As for the size and shape… I still can't really tell. In the photos, it looks kind of like a giant quartz rather than a diamond. Could it possibly be a cabochon diamond? No. Of course not. It's probably just a big ol' diamond. BIGGER THAN ANGELINA'S. More expensive! Bigger! More important! PAY ATTENTION TO ANISTON. Big diamond! BIG! OMG PITY PARTY SHE IS DOING FINE, ANGELINA SUCKS, JUSTIN IS SO HOT, HOTTER THAN BRAD HOMEWRECKER.
Sorry, I just know how this will turn out in the end. Carry on.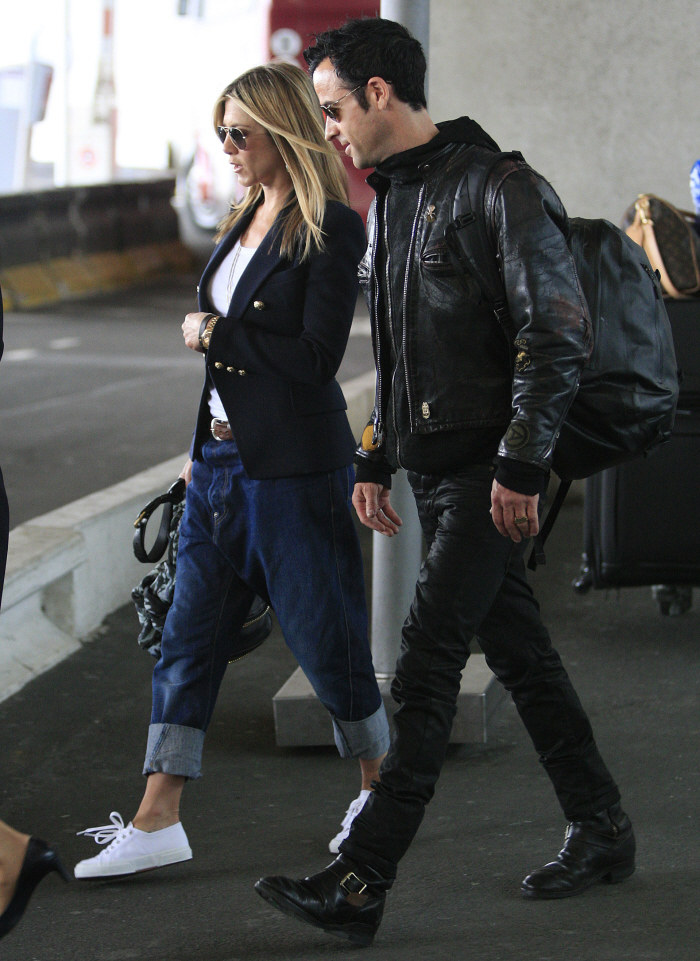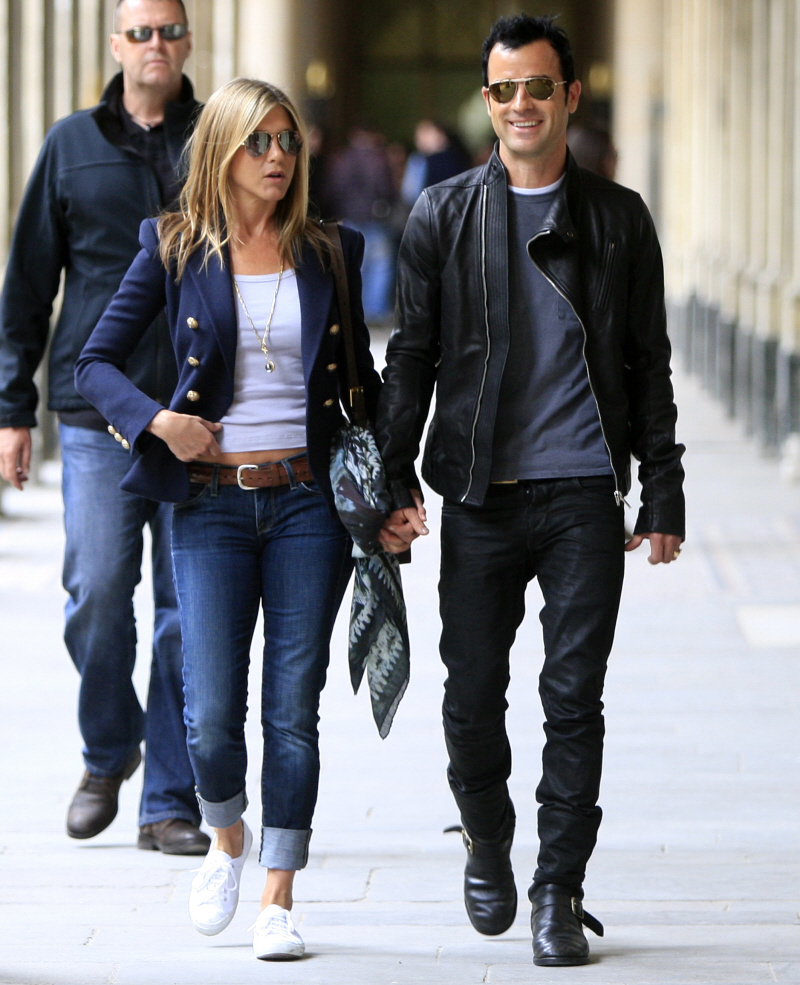 Photos courtesy of WENN.