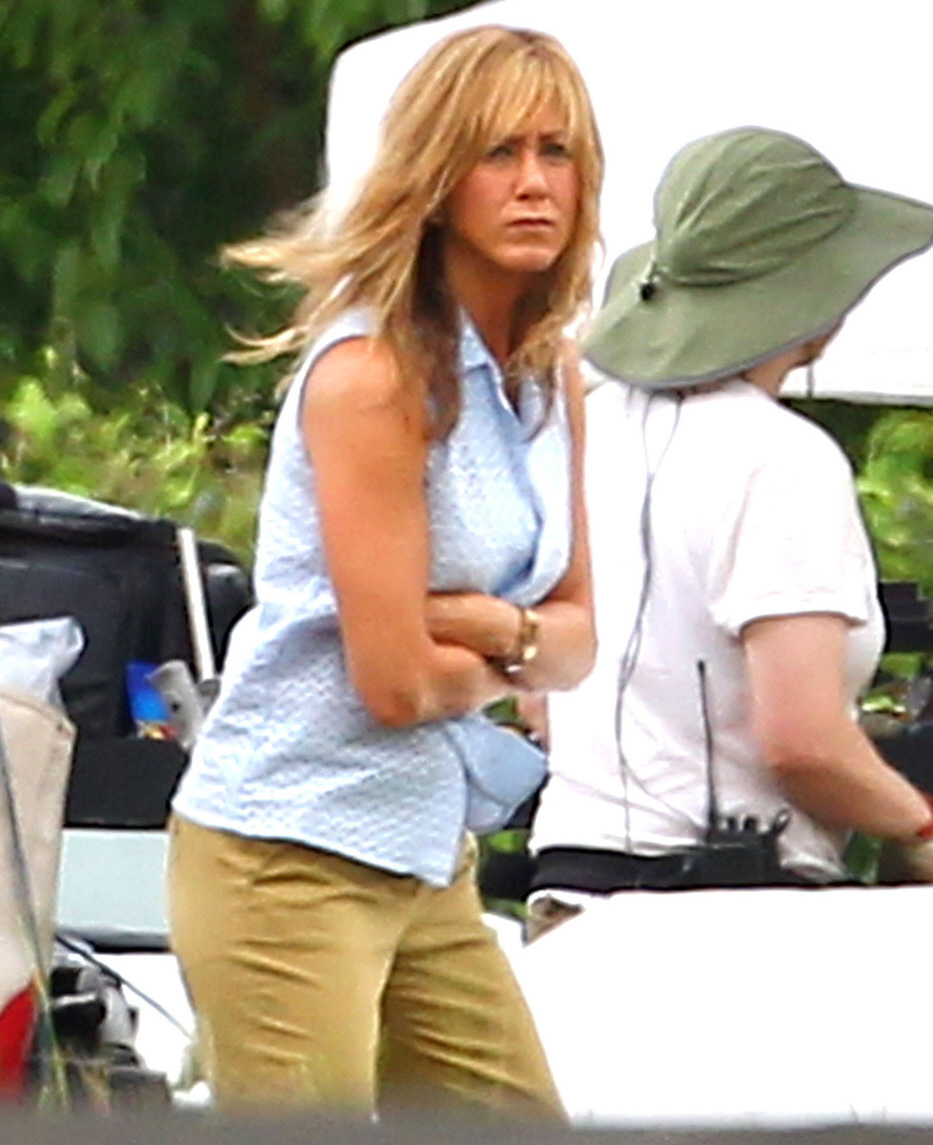 Jennifer Aniston Ring Watch is still upon us. I wonder if the tabloids are going to really go for it, and try to force Aniston to show off her ring before she's ready. In the meantime, she keeps hiding her left hand out in public, that is, when she's not showing off her prop wedding band when she's on the North Carolina set of We're The Millers. All while Justin Theroux quietly enjoys his life in New York City, acting like "the happiest guy in the world." Obviously. I would say that JustJen wants us to leave them alone… but they don't. They want to draw it out. Jennifer wants to show us her ring. She just wants to draw out the suspense for a while.
Well, that WAS my theory, but Us Weekly kind of blew my theory in their JustJen story this week. According to Us Weekly's sources, Jennifer has totally been showing off her new ring to people in North Carolina, but an eyewitness describes it as "not that huge" and "pretty". Hm…
Size doesn't matter to Jennifer Aniston. The actress, 43, has been proudly flaunting the understated ring her fiancé, Justin Theroux, designed and proposed with on August 10.

"She's been very happy and girlie about it," explains an insider on the Wilmington, NC set of We're the Millers. The bling is "pretty," adds the insider, "but not that huge."

Not that low-maintenance Aniston needs a big bauble as proof of Justin's love: she believes their 16-month relationship is blessed by the stars!

"Jen is really into astrology," says a second pal. "Justin is a Leo, which she thinks is a good match for her."

For Aniston, an independent Aquarius, the loyal Leo, 41, "is the rock she needs in her life," adds the friend. Her risk-loving Sagittarius ex-husband, Brad Pitt, "did not match with her in that sense."
[From Us Weekly, print edition]
My new theory involves Justin going AWOL and actually designing the ring… a ring he could afford. A ring that is smaller than Jennifer was expecting. A ring that that is smaller than The Leg's! Which might be why Jennifer is hesitant to debut it publicly? Note: I'm not saying there's anything wrong with a smaller diamond. At all. Although I adore looking at the giant, ice-skating rink diamonds, I appreciate practicality too, as well as the personal touch. Jennifer is a small woman with small hands – a giant rock might look out of place on her hands. I have a 3-carat sapphire ring that I love to wear, and honestly… 3 carats is big enough for me! So no judgment from me… although I do wonder if Jennifer is judging Justin's taste.
As for the astrology aspect of the story… I don't know much about the other signs. I'm a Virgo, I just know about my own sign and what goes with Virgo. I'm horrible with Aries and Gemini – they're not logical and practical enough for me! My mom's a Leo (as is Barak Obama and Bill Clinton), so I tend to like Justin more now that I realize that he's a Leo. I'm not even sure I've even had an Aquarian friend or that I've ever dated an Aquarian, so I can't speak to Jennifer and her sign.
PS… I just looked it up… Michael Fassbender is an Aries! How have I never realized that before? God, he and I will never work out in the long run. We'll only have a brief, torrid affair in which we fight like dogs (and make up the same way).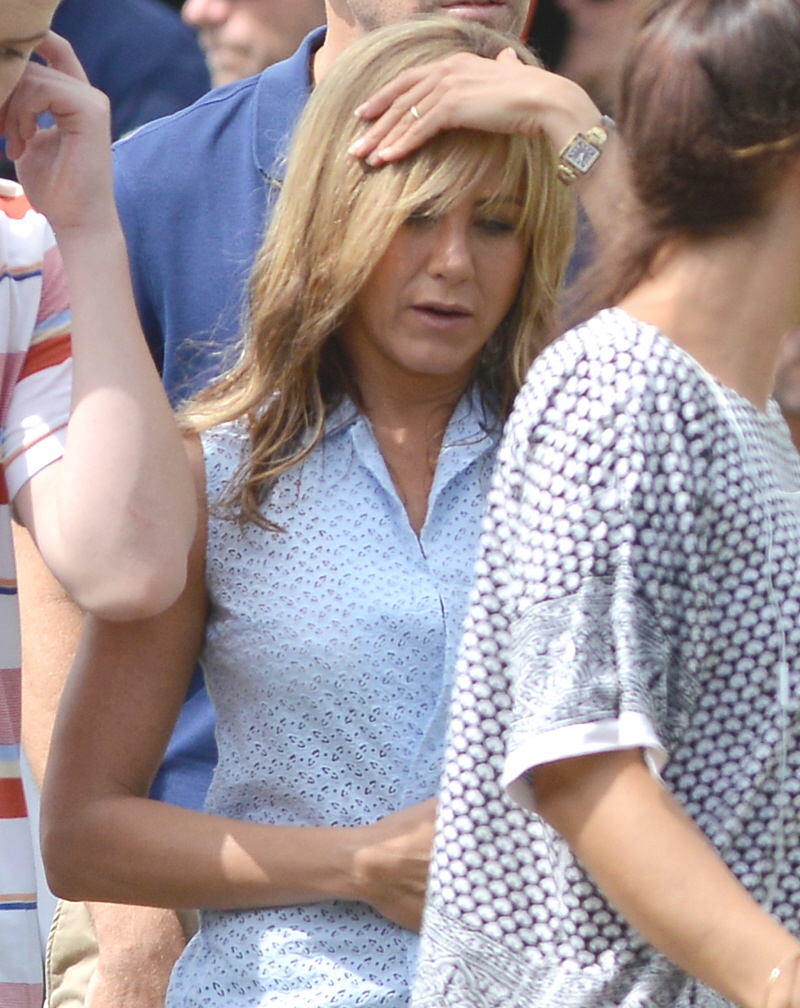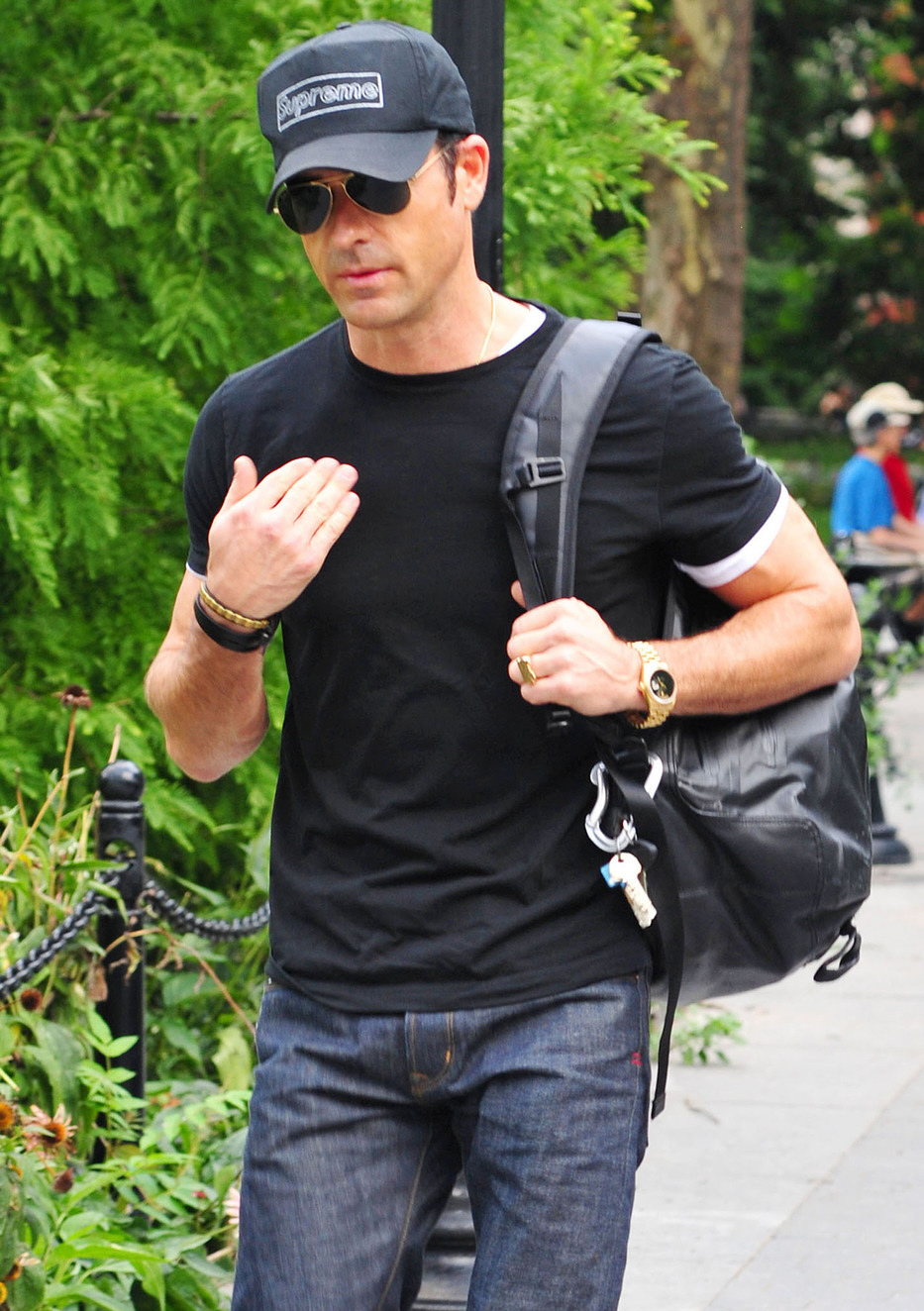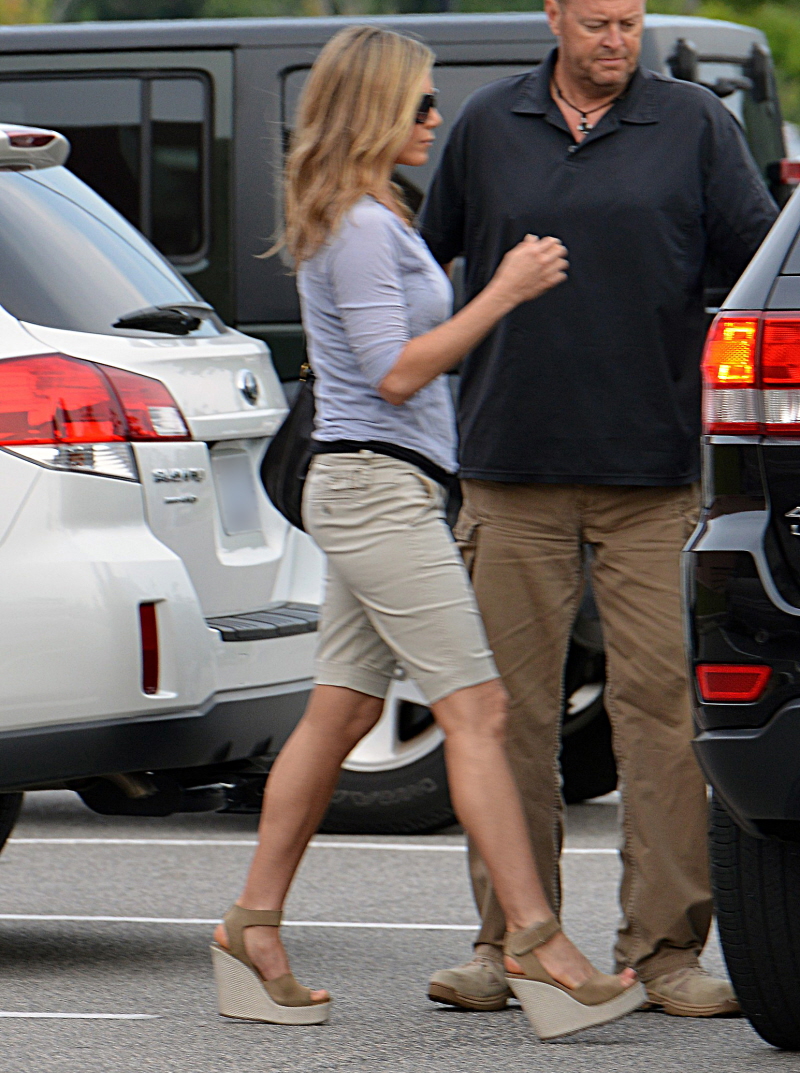 Photos courtesy of Fame/Flynet.