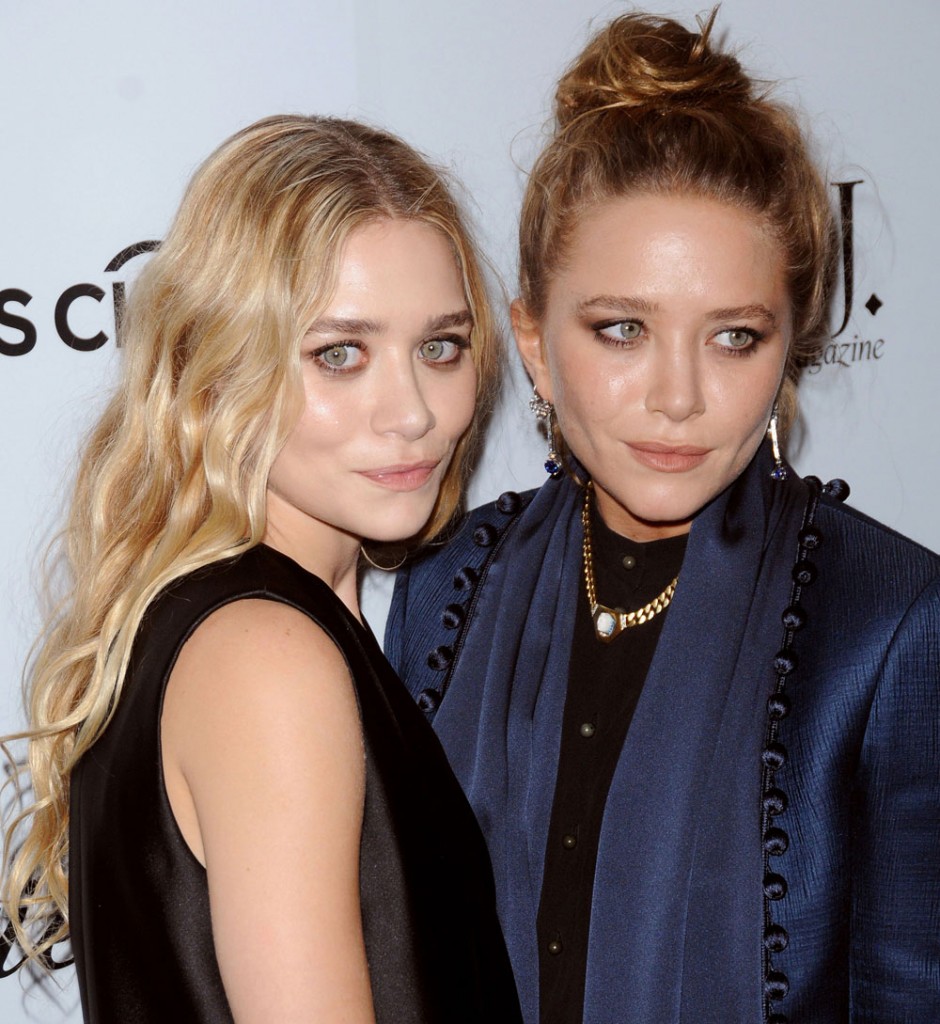 Here are Mary-Kate and Ashley Olsen, 26, (Mary-Kate is the one with her hair in a bun) at The Wall St. Journal "Innovator Of The Year Awards" at the MOMA last night, where they were one of the honorees. The two were honored in the fashion category, namely for having "an eye for nearly monastic classicism that's redefining American luxury." Is that what you call their overpriced hobo chic look, "monastic classicism"? I shouldn't snark, the Olsen sisters have been highly successful with their line The Row, and some of their looks are quite flattering and pretty, albeit out of my wildest dreams price range. They were also named the CFDA womenswear designers of the year earlier this year, so they're winning accolades in their industry. It's really quite an accomplishment, especially if you consider other former child actors their same age.
As for their outfits here – they're typical Olsen looks. Baggy, monochrome clothing that does nothing for their figures. Ashley is in a black deep v-neck silky sack dress and is carrying a clutch from The Row. I can't get an exact price on it, but judging from their other clutches it probably retails for around $5,000. I would expect Mary-Kate's bag, also The Row, goes for at least double that, although that's just a guess. I think we would make fun of Mary-Kate's blue suit, black shirt, and blue tasseled scarf even if say Glenn Close wore it. It looks like something Glenn would wear lately on an off night. I can't confirm that both of their looks are head to toe The Row, but I'm assuming they are apart from the shoes and jewelry.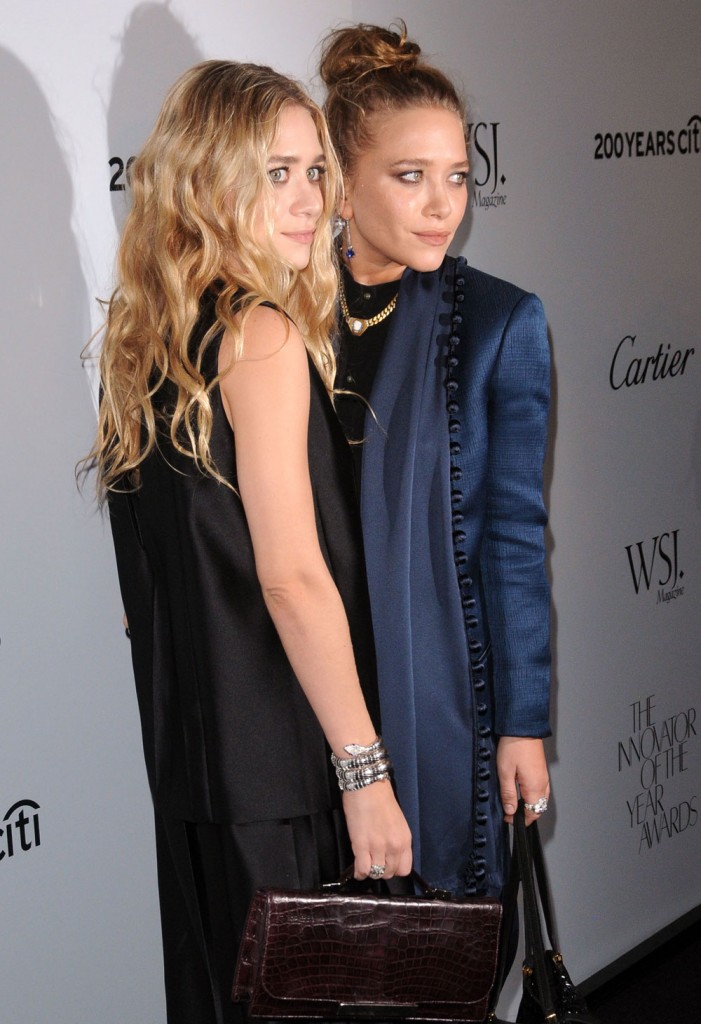 Anna Wintour was there – The Daily Mail has a photo of her posing with The Olsens in which they all look a bit stony-faced. Anna is in Christian Dior, which I actually kind of like in a 60s throwback-way.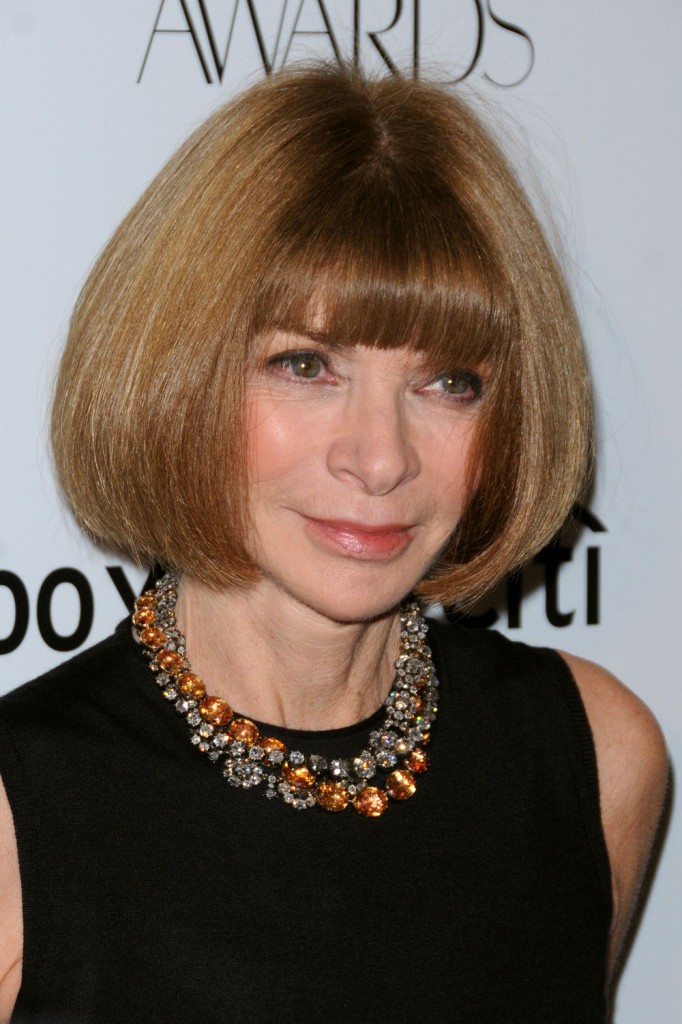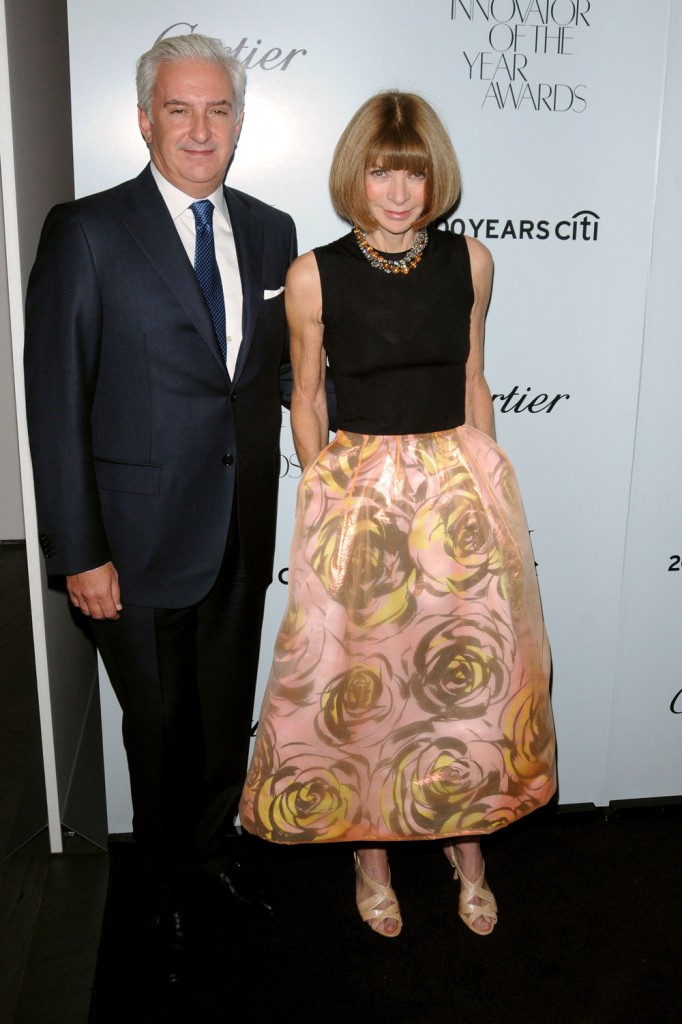 Julianne Moore was in this terrible loose-fitting Alexander Wang dress with sheer panels on the arms and skirt. Look at the collar, it has a high-neck sweater type collar. It's so bad! She paired this with Christian Dior gold-zipper booties that may have looked hot with a much better dress. This look is just awful. She fits right in with the Olsens, although they wouldn't dare show so much skin.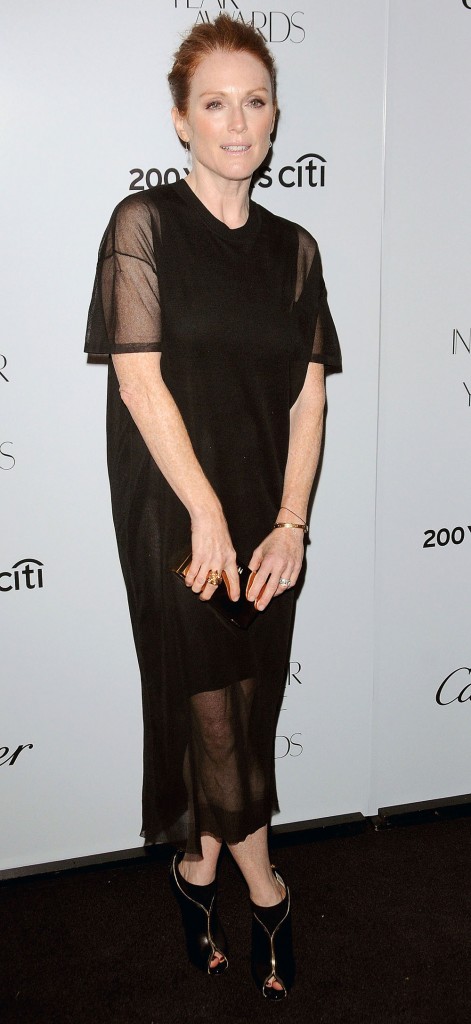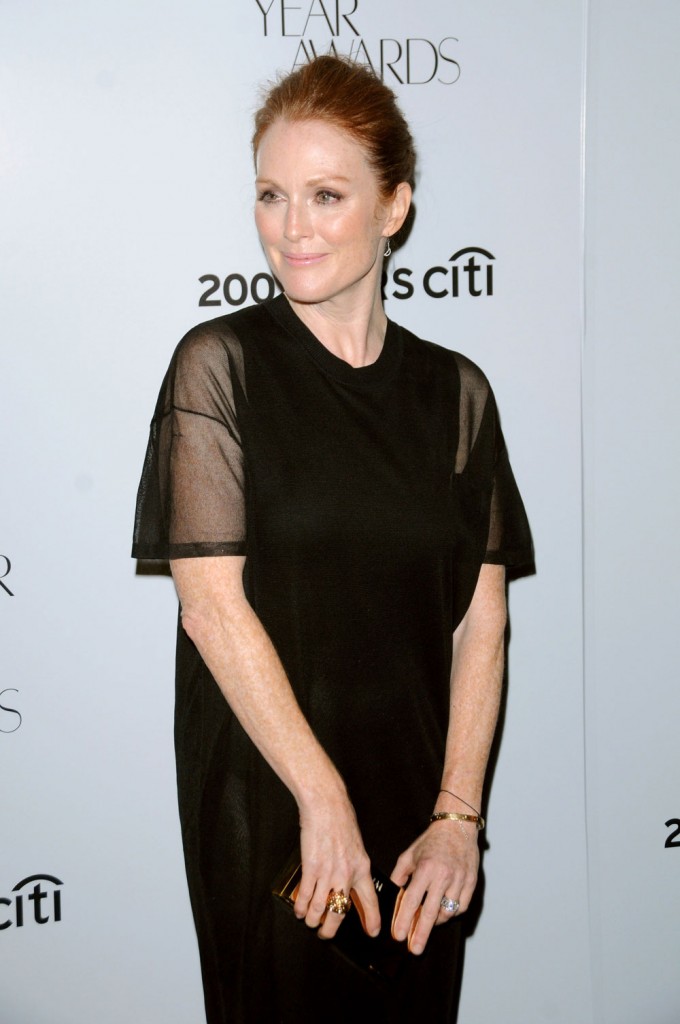 Photo credit: Ivan Nikolov/WENN.com