These are some photos of Wilmer Valderrama and Eva Longoria on 8/2 while departing the funeral of actress Lupe Ontiveros together. It really seemed like Wilmer, for once, was acting like a gentleman and merely escorting Eva to her car, and she seems to appreciate the moral support. However, there is reason to believe that Wilmer — who may very well have been quite upset at Lupe's departure from this world — may also have been harboring his usual ulterior motive of trying to get into the pants of the female of nearest proximity.
According to Wilmer's pattern of behavior, he can usually tell when a woman is vulnerable for whatever reason, and this perverted sixth sense of sorts has allowed him to prey on newly single females with astounding success. His past conquests include not only Demi Lovato (and I still don't think she's completely done with him), Minka Kelly, Mandy Moore, and Lindsay Lohan but also (allegedly) Pink and Avril Lavigne. Most of these women hook up with Wilmer following a traumatic event, which is not limited to the ending of a long-term romantic relationship of the most devastating sort. Well, Eva just broke up with Mark Sanchez, and now she's supposedly getting with Wilmer according to this week's issue of Star: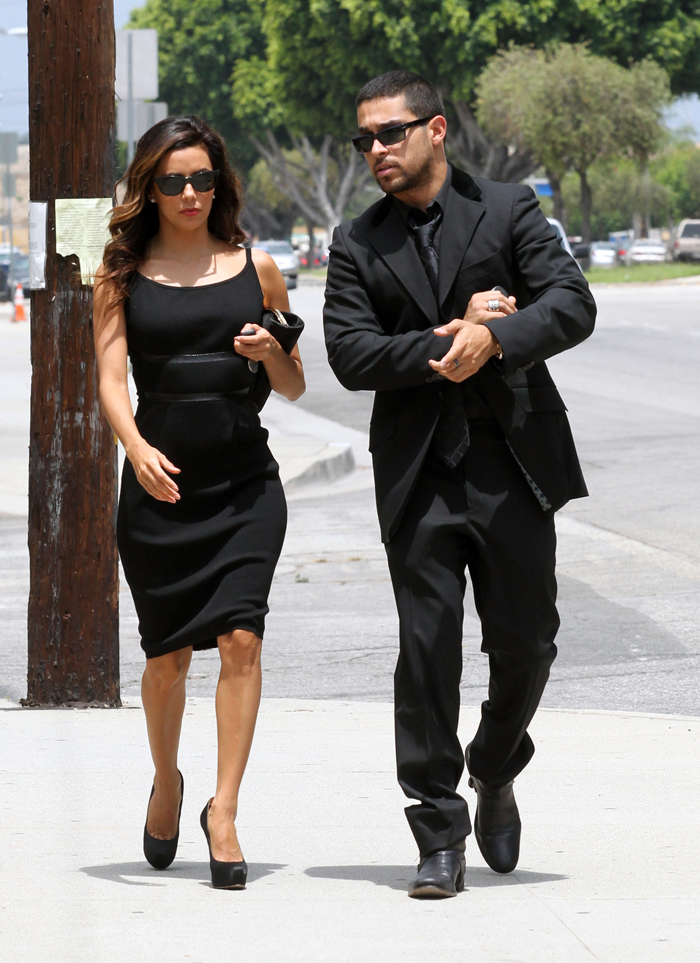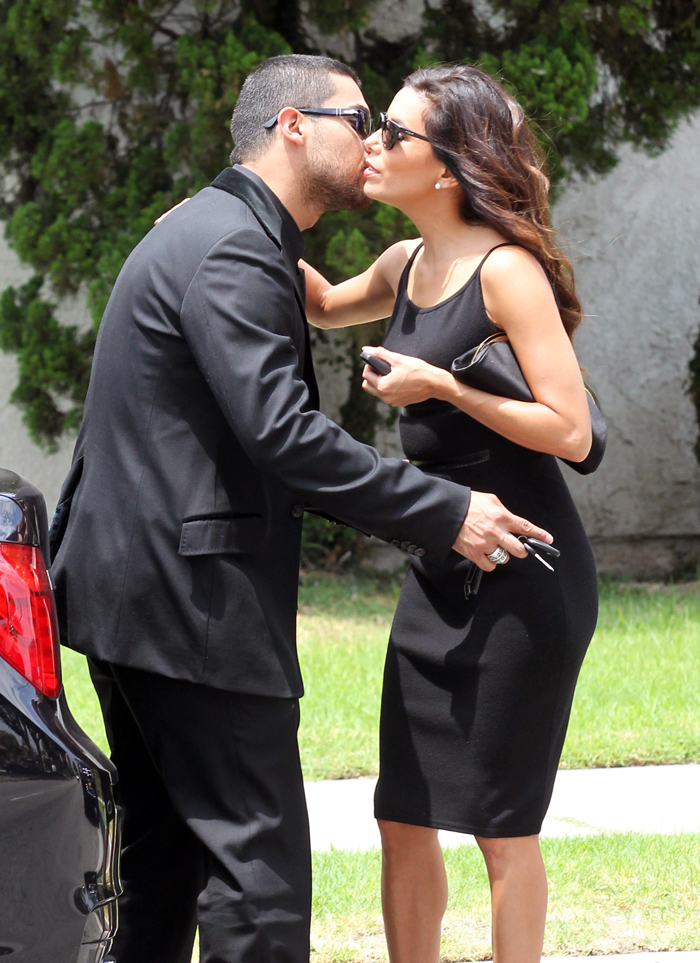 Just days after her split from N.Y. Jets quarterback Mark Sanchez, Eva Longoria had already drafted another sweetheart: Wilmer Valderrama! Eva, 37, was spotted canoodling with 32-year-old Wilmer at a play in downtown L.A.

"Wilmer and Eva went in and sat down next to each other — and as soon as the lights went out, she tucked her arm under his and they held hands the entire play," an eyewitness reports. "She kept whispering in his ear and laying her head on his shoulder. They were really the cutest couple."

The pair, who are volunterring together to help Latino Americans to vote this fall, left the performance together after giving Eva's former castmate Felicity Huffman a standing ovation. Looks like Mark is on the bench for good!
[From Star, print edition, November 12, 2012]
Why, oh why do women fall for guys like Wilmer and John Mayer? They're such dogs, and everyone seems to know it, yet they continue to get laid with various and random good-looking women who seem to have lots of other things going for them, so why fall for such a douche? I'll never understand it.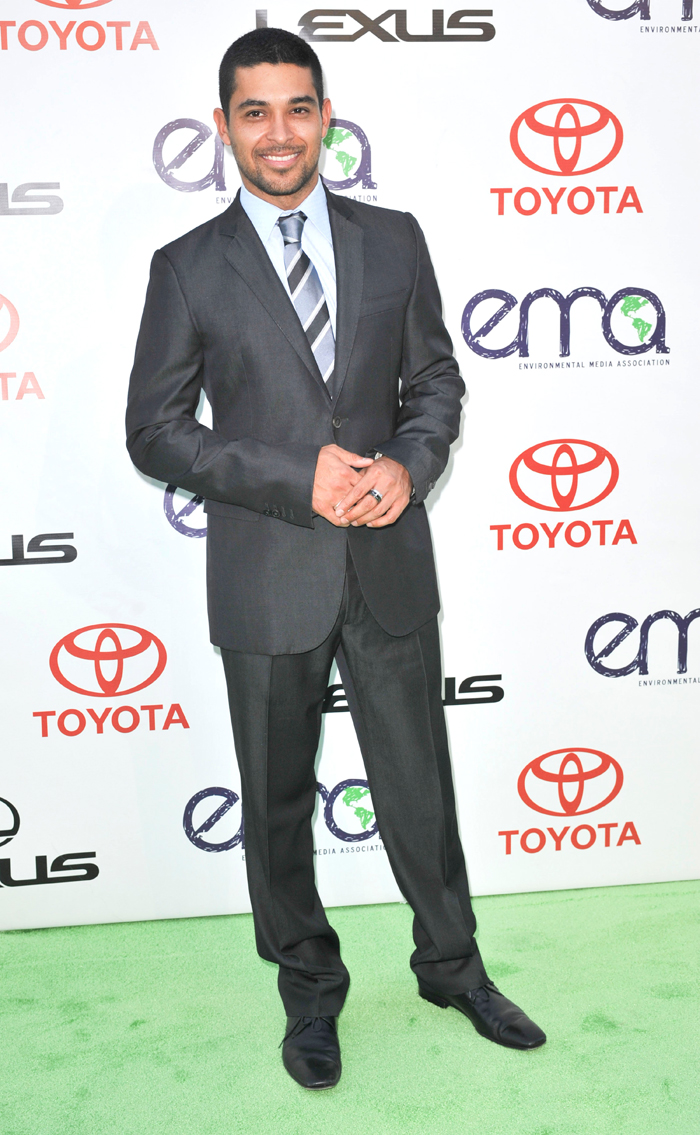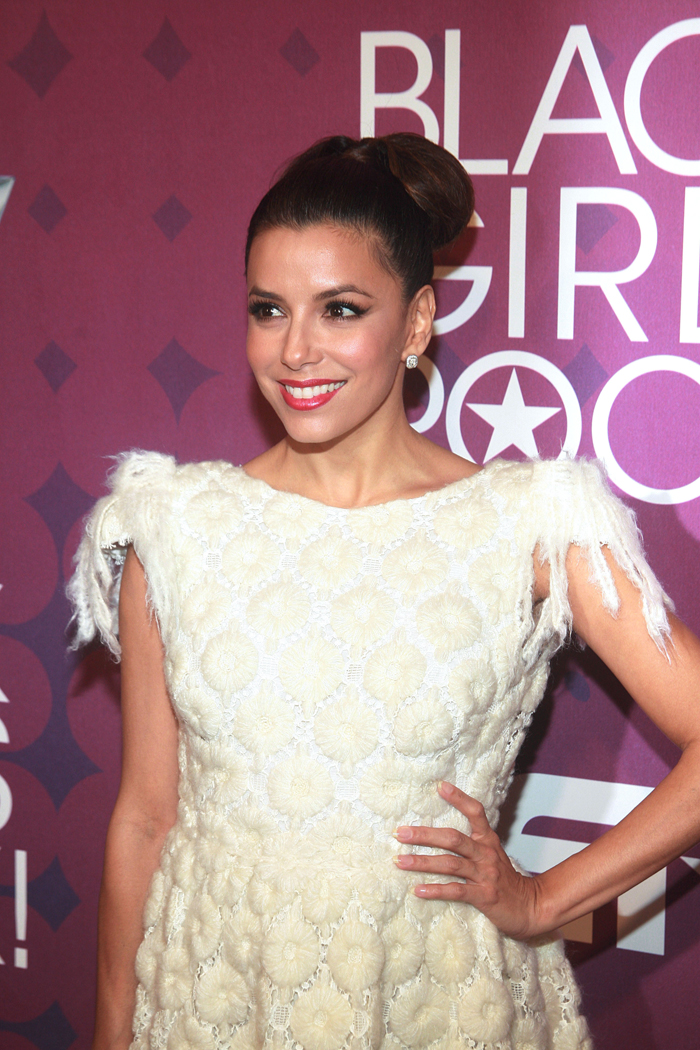 Photos courtesy of Fame/Flynet and WENN