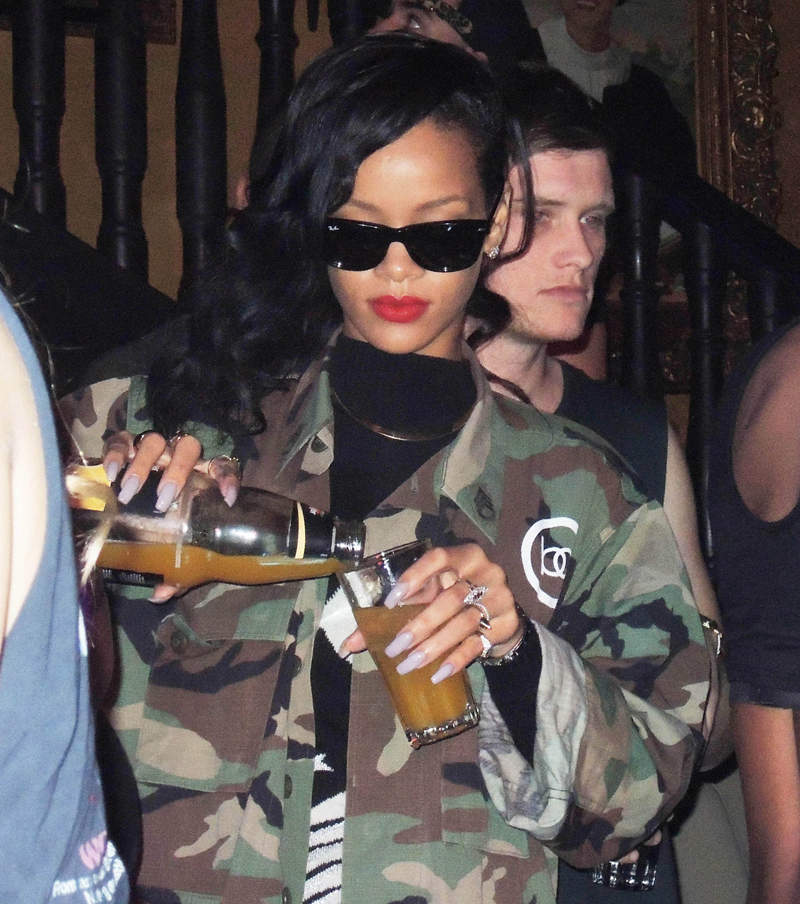 Here are some photos of Rihanna and Chris Brown together at Berlin's Adagio Nightclub, which hosted the post-midnight afterparty for Chris's show at the o2 arena. This holiday extravaganza arrives in the wake of Rihana's own crazy 777 tour wherein she performed in seven different countries in seven days. That sounds exhausting, right? Well, Rihanna isn't slowing down anytime soon. Her newest album, Unapologetic (probably because, as Kaiser pointed out, she's "unapologetic" about getting back with Breezy) is her seventh studio release in just over five years; and even though Jay-Z insists that Rihanna refuses to stop working because she's having so much fun, I really think the girl could use some downtime. You know, she needs to sort out a lot of things including why she is "giving thanks" this holiday season to her abuser, according to Us Weekly: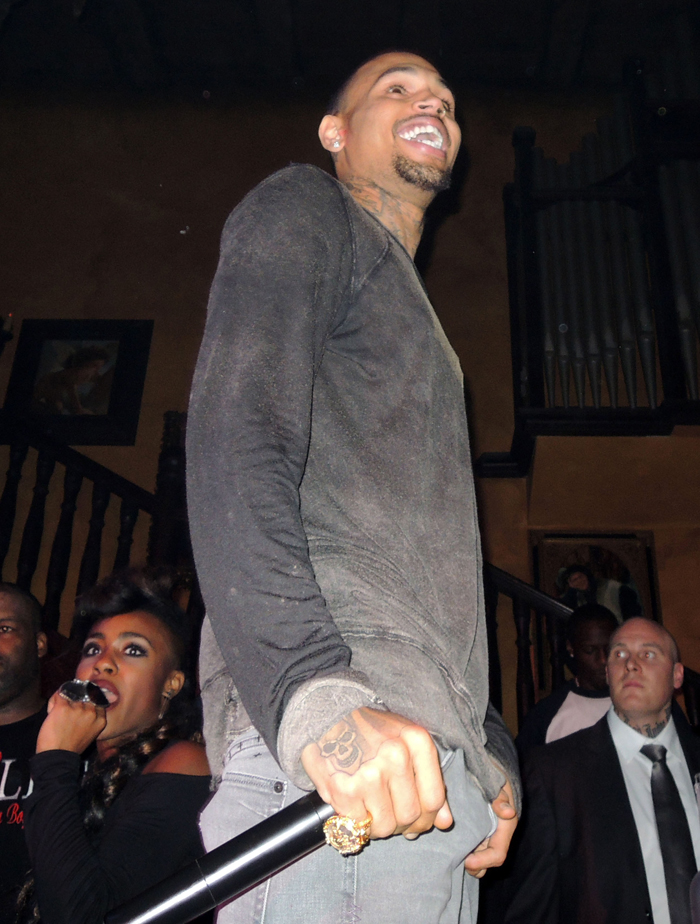 Rihanna is giving thanks to Chris Brown.

Despite traveling to seven countries in seven days for her over-the-top 777 tour — which wrapped in NYC on Tuesday Nov. 20 — the Barbados-born pop star wasn't content to stay in one place for the American holiday.

"All alone in my big ole jet!!! See u soon lover," the "Diamonds" singer, 24, tweeted Wednesday beneath a shot in which she sits alone on a private plane. Her destination: Berlin, Germany, where on-and-off beau Brown, 23, had a Thursday concert for his Carpe Diem tour.

Indeed, as Thanksgiving arrived in the U.S., Rihanna tweeted, "#Berlin #CarpeDiem." When Us Weekly's Ian Drew, who was among the journalists traveling with Rihanna via chartered 777 jet on the tour, asked Rihanna about her holiday plans, she replied with a smile that she was planning a "quiet" meal with "friends."

She and Brown were photographed at Berlin's Adagio nightclub following his show.

On Tuesday, shortly after apologizing to the press and fans aboard her plane for the tour's considerable hiccups — passengers were deprived of sleep, food and sunlight, with most press members not getting any quotes or interviews from the star — Rihanna looked back fondly on the tour.

"There were so many people on it . . . it was great!" she exclaimed in NYC. "It was a once in a lifetime experience."
[From Us Weekly]
Perhaps I'm being too hard on Rihanna. The cycle of violence is very hard to break, but as one of the most successful pop stars roaming the globe today, Rihanna has access to resources that could help her claw her way out if she really wanted to do so. Instead, she views Chris as "the man who's ballsy enough" to deal with her. Is she a lost cause in this department? I just don't know anymore.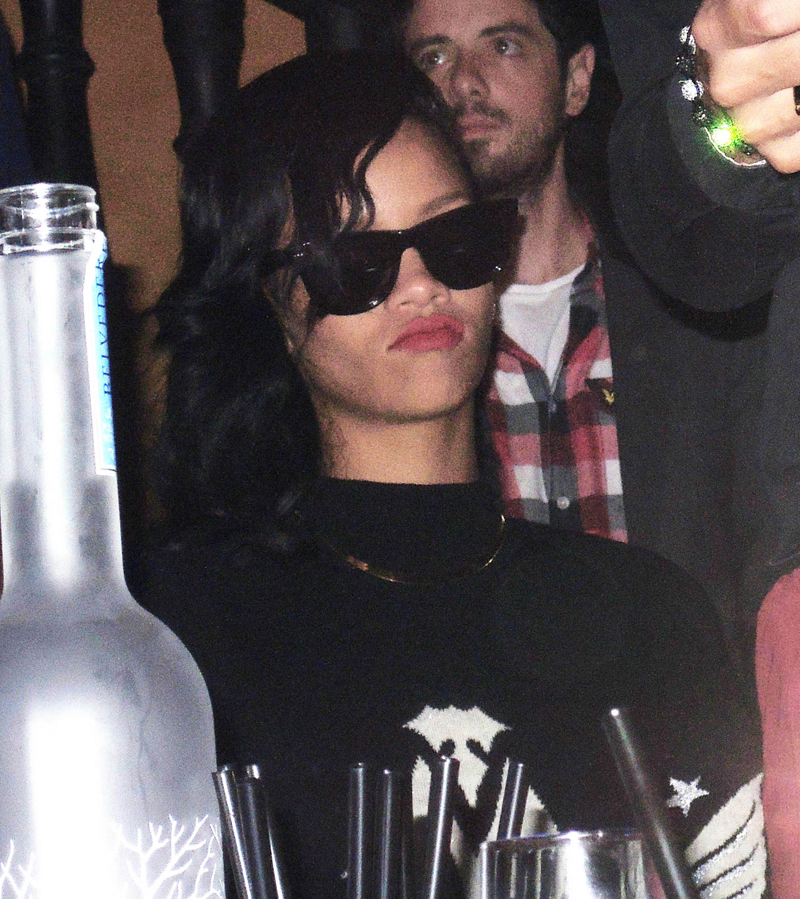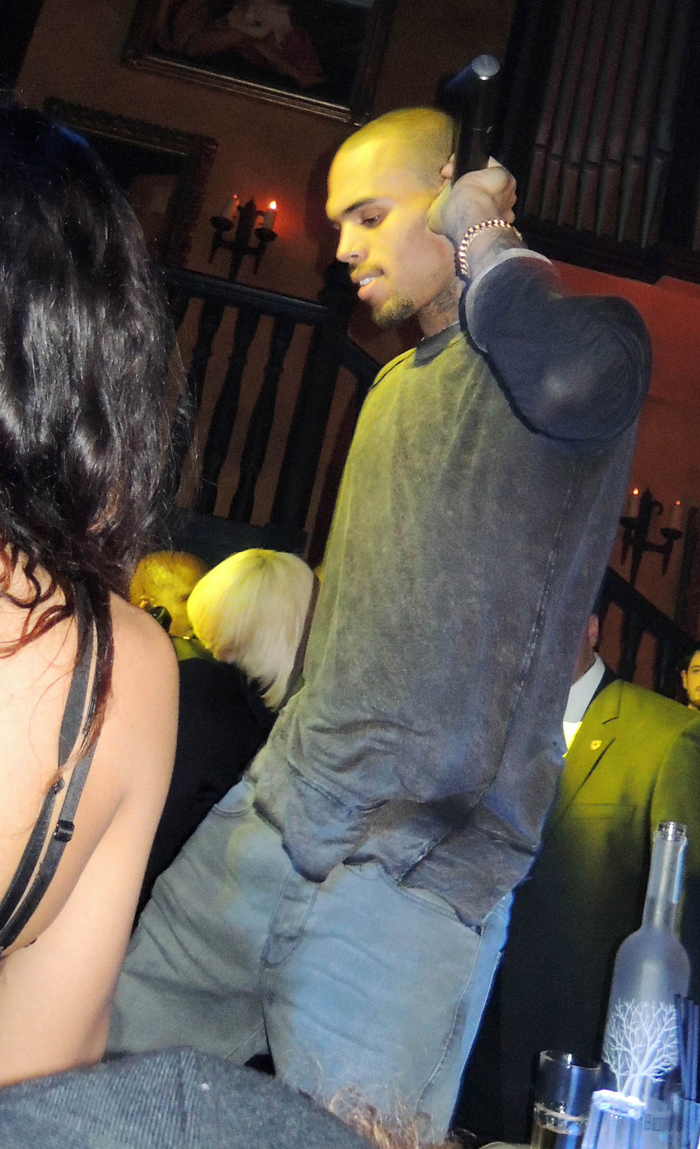 Photos courtesy of WENN