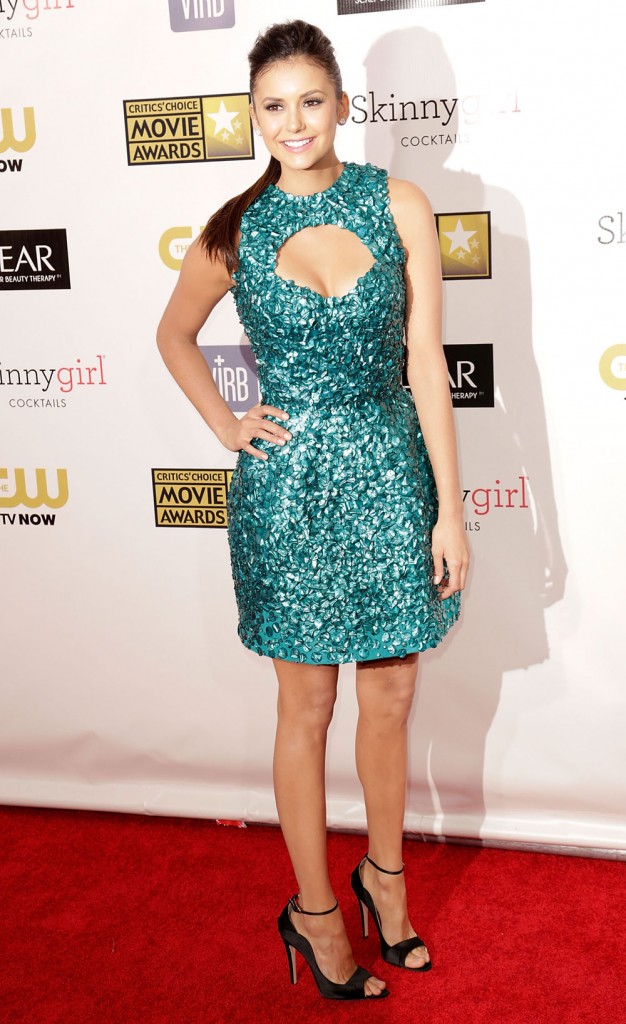 Nina Dobrev really stood out for me at last night's Critics' Choice Awards. She was one of the first presenters (with Henry Cavill) and at first I couldn't decide whether or not I liked her scaly blue-green mod dress. It was like the dress stood out so much that it was wearing her. It kind of grew on me, and now I find it very striking. It's Monique Lhuillier. Nina often wears bright solid jewel tones and she favors contemporary dresses. This really suits her. For a 24 year-old, she dresses with so much sophistication.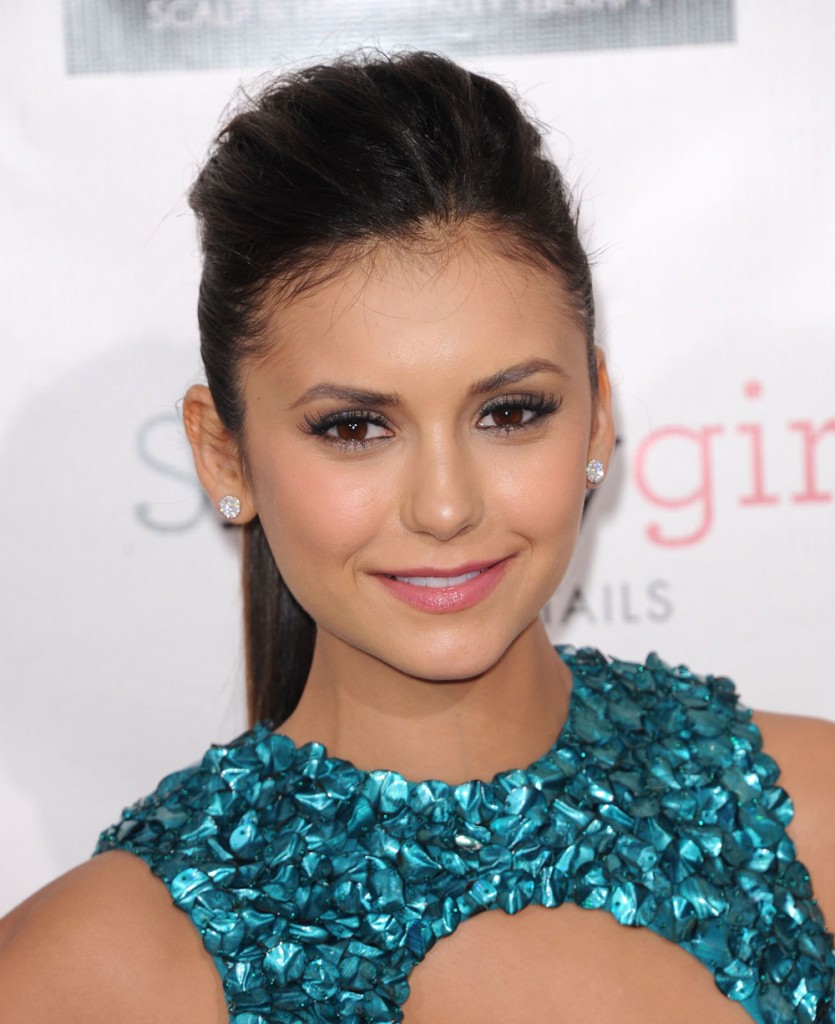 Famke Janssen, on the other hand, looked kind of scared when she was presenting. I was wondering whether she was freaking out to see her sort-of ex, Ben Affleck, in the audience. (Who didn't he date?) This teal John Galliano gown with the sheer panels and ruffled neckline was slightly less fug in motion, but barely. It reminds me of those horrid blouses with the tiered ruffles we used to wear in the 90s. (Yes I had one and I rocked it!)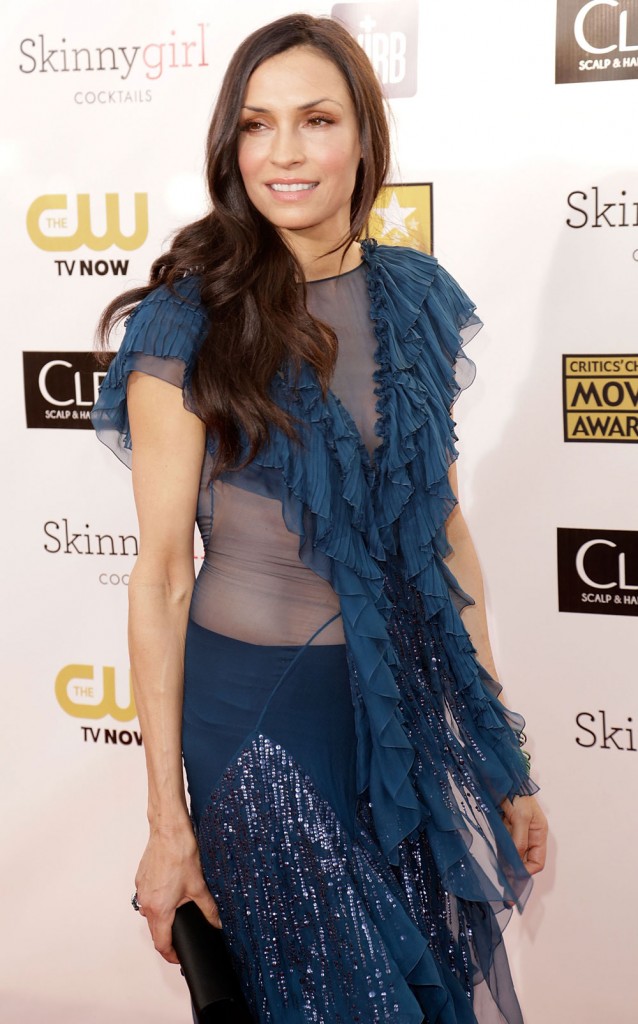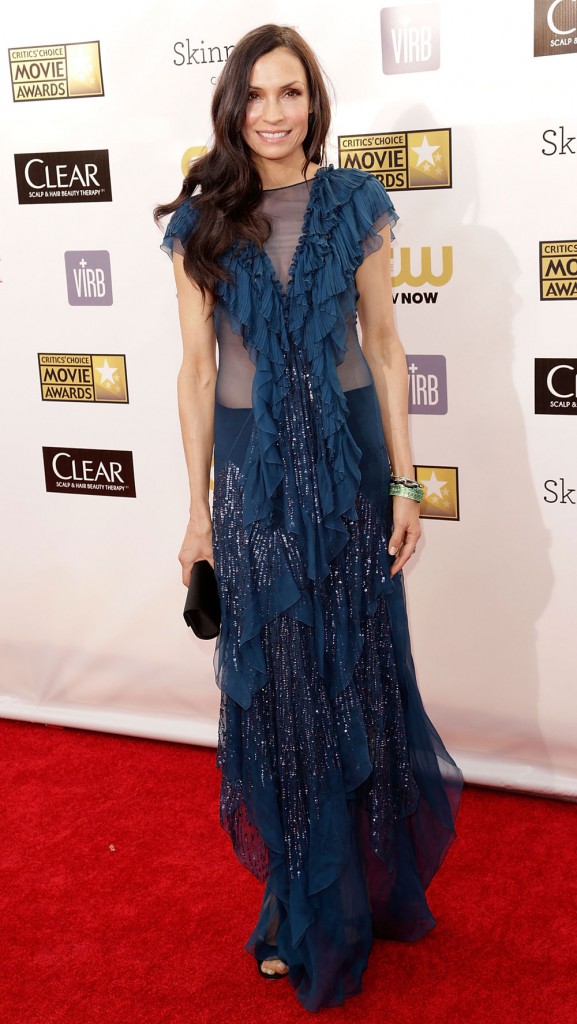 How adorable was little QuvenzhanŽ Wallis (there's a name I will be cutting and pasting forever, I doubt I'll ever learn it properly) when she accepted her award for Best Young Actress? She shook her iPhone in the pink case as if it were an Etch-a-sketch and then she gave a quick thank you speech and exited. I was surprised at how calm and happy she was. We'll be seeing a lot more of her.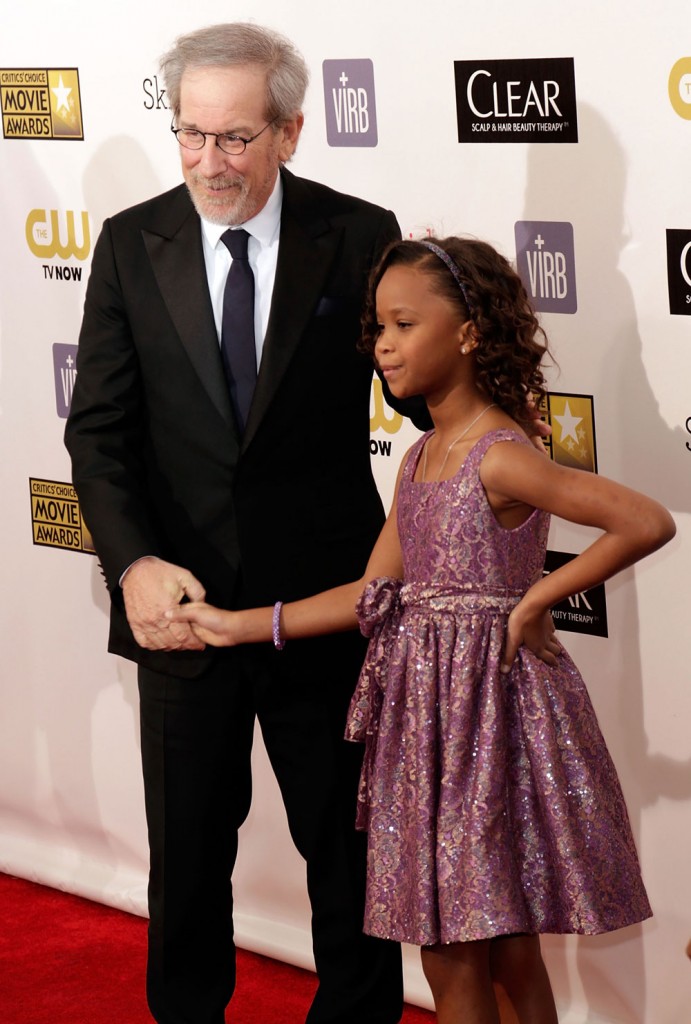 Elle Fanning was also nominated in QuvenzhanŽ's category. She wore Chanel and it looks like she paired this dress with shoes that were similar to the ones worn on the runway. Her people haven't been getting her fashion right at all, and this is not a cute dress. Her shoes remind me of something that Hugh Jackman's wife would wear. I think her stylist was going for young and whimsical, but this just looks like one of those bathrobe wrap-arounds that you wear after a shower. Comfy, but not red-carpet ready. Also, who put that pink eyeshadow on her? Poor Elle. Still she's super cute.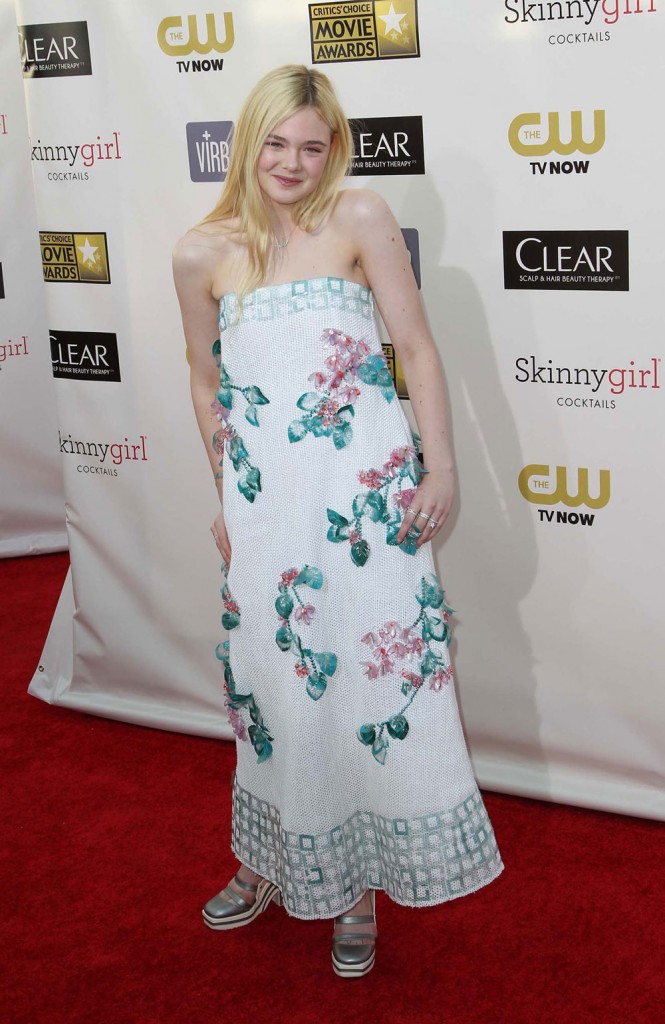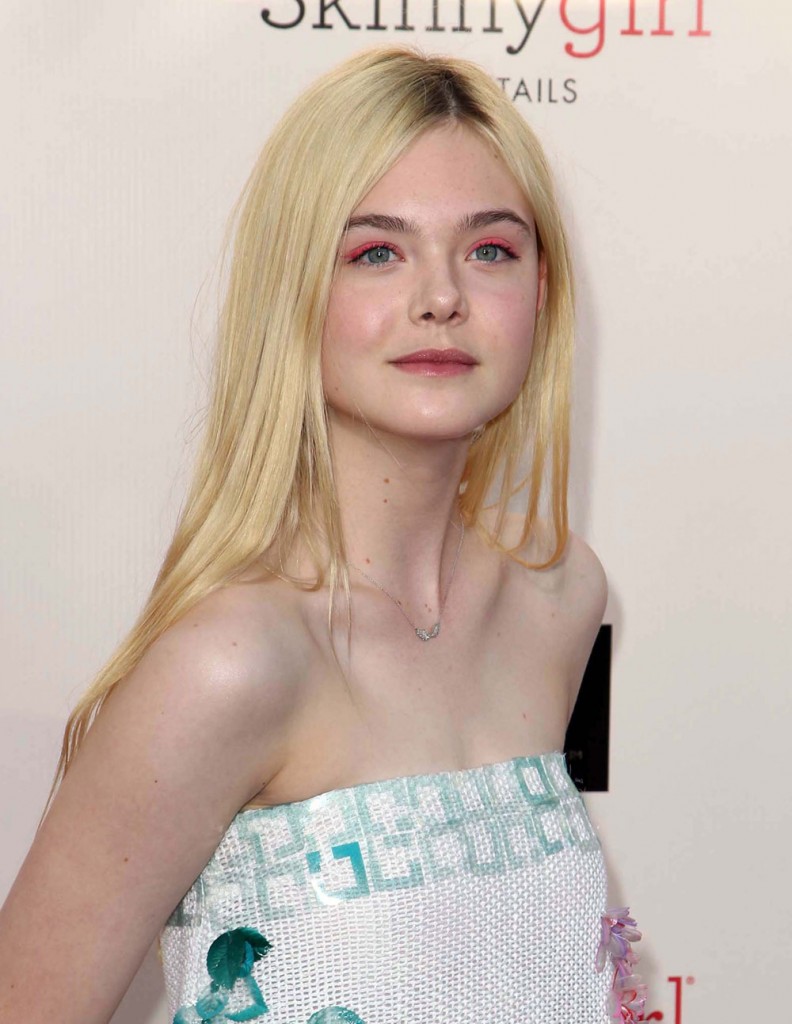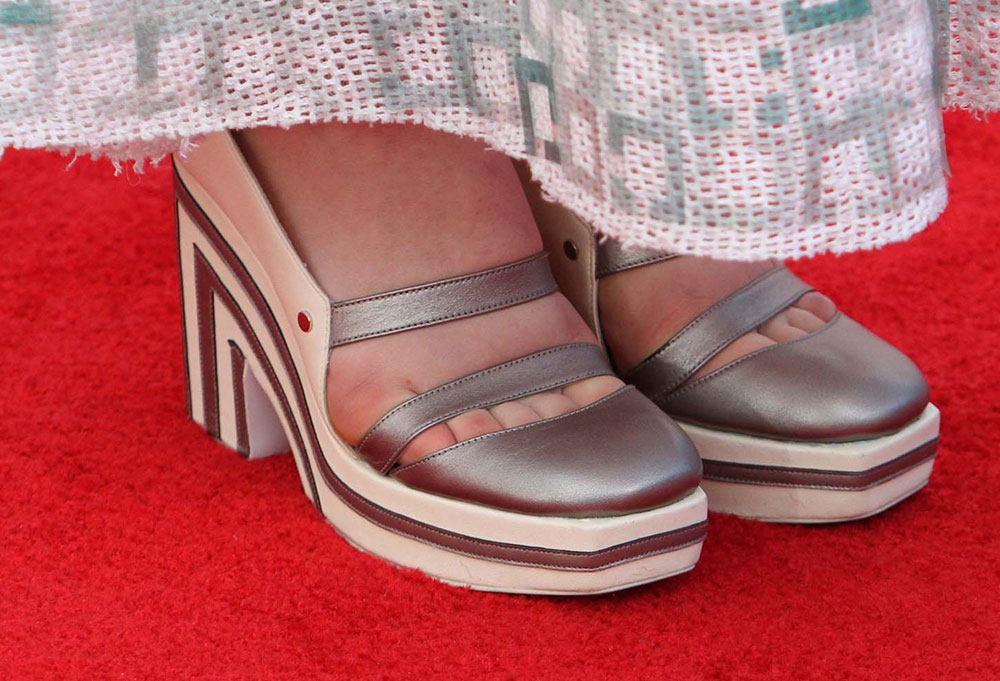 Photo credit: WENN.com and FameFlynet