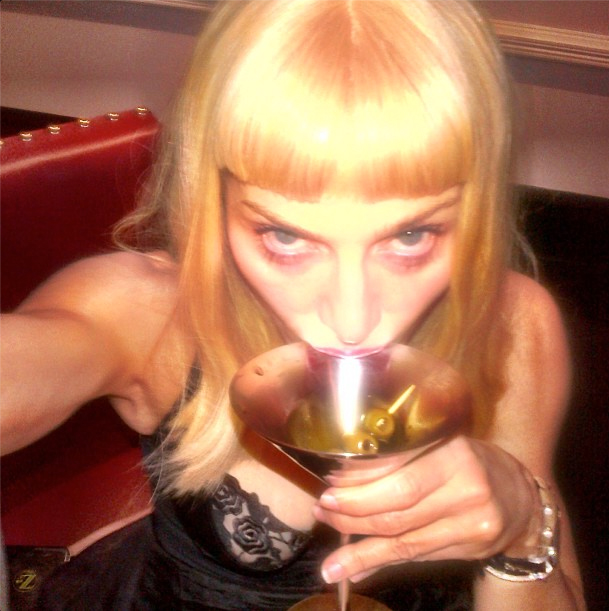 Well, it's been a long time coming, but Madonna is on Instagram now, which makes sense because (as I've learned from Rihanna), Instagram is a great place to let one's inner narcissist fly, and Madge has already made her living in that regard over a period of decades. Basically, Madonna and all of her previous image incarnations have been waiting for social media this entire time, and she's just now figuring out that all that hard work of re-invention could have been done so much easier through the internet. I mean, look at what Lady Gaga accomplished as far as publicity goes. She started merely walking around in weird outfits, and the photos would show up online, and voila! Instant pop star. In contrast, Madonna worked very hard to build her career starting in the early 1980s, and now she's just now realizing that she can upload her own selfies to the internet, sit back, and wait for stuff to happen for her.
Of course, Madonna immediately posted her first selfie of an intimate moment with a cocktail and a caption that reads, "Cheers motherf***ers! I'm on instagram." That's not even the start of her online classiness. Next up? A photo of Madonna's sweaty cleavage accompanied by "Addicted to sweat !!!!!" Right. As if that one wasn't planned out well in advance, but she sure seems to have a problem with exclamation points.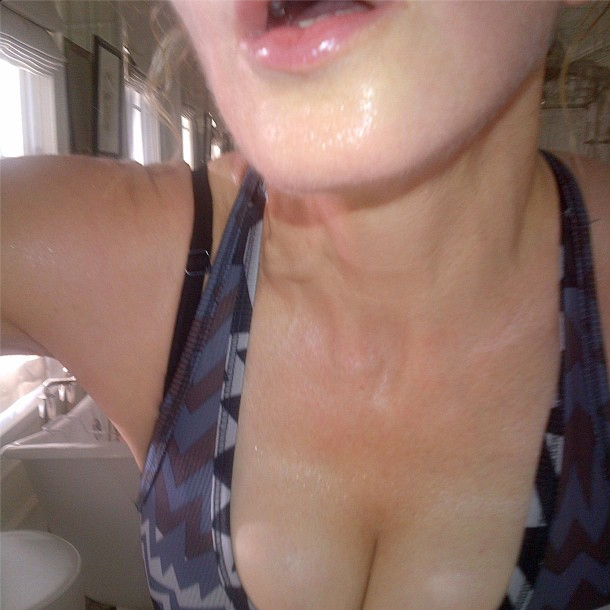 Here's another Madonna self-portrait that's actually kind of funny. The caption reads, "Im thinking of shaving my moustache!!!!"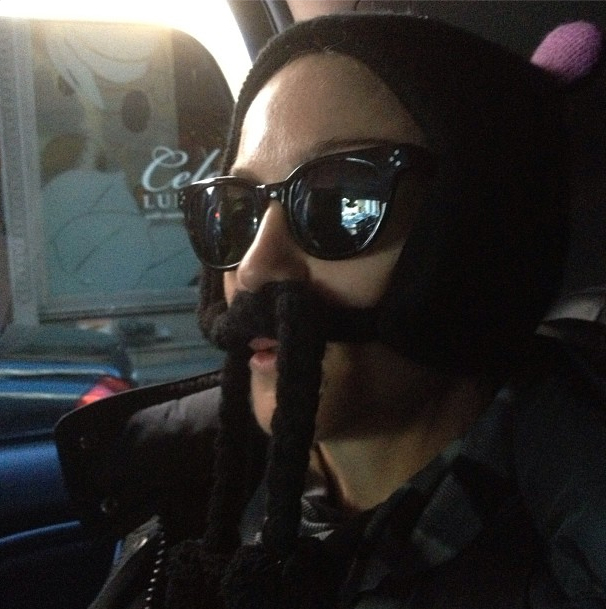 So basically, Madonna has found a new way to drum up attention for herself, which I guess is better than srutting around in cheerleader outfits. This next one is kind of creepy, but it's an older photo that was uploaded by a member of Madonna's team last fall before Madge took over the account reins. The caption reads, "Accidental punch to Madonna during "Gang Bang.'" Now, I may have lost touch with Madge's new music over the years, but that's a terrible song title even by the tackiest of standards.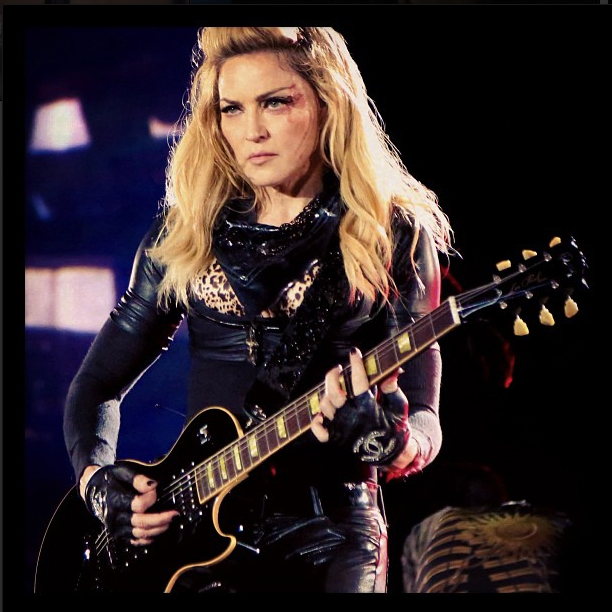 Photos courtesy of Madonna's Instagram