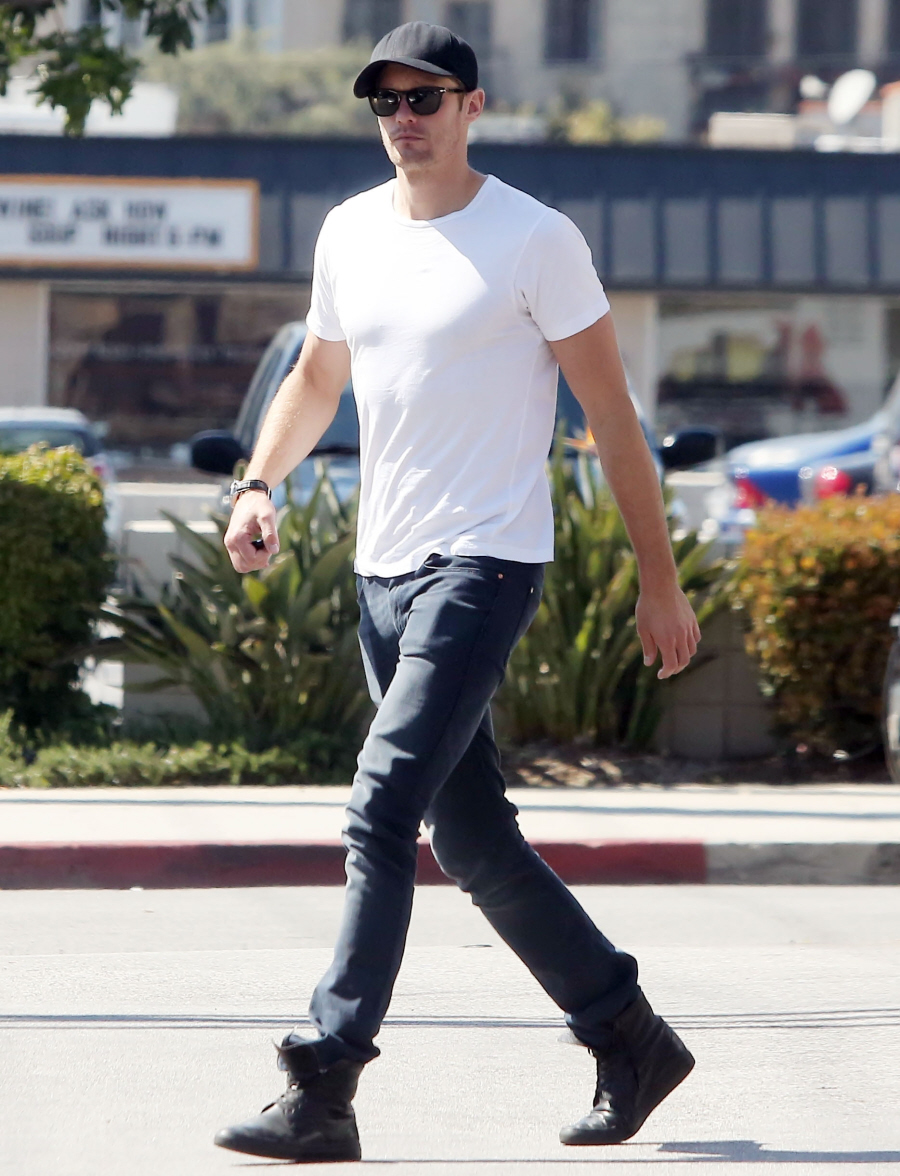 Here are some new photos of Alexander Skarsgard, who was out with some lady friends yesterday in Los Feliz. I used photos of Alex last Friday for the lead link – his face looked kind of busted up and bruised, like somebody made the mistake of throwing a weak punch at the Viking and the Viking took that dumbass down. Or it could just be that Alex has super-sensitive skin and it was just some kind of weird rash. In any case, Alex is looking better here probably because he's wearing sunglasses. And because his clothes look clean and his pants fit, so that does a lot to take away from his dirtbaggy vibe. Alex in black jeans and a crisp white t-shirt = Viking Sex.
In other Alex news, he's due at the South by Southwest festival this weekend to promote one of his 2013 releases, The East. That's the one where he's the leader of some kind of environmental group and there's some kind of environmental crisis, I think. Like, his character lives in the woods. But the film that I'm really looking forward to is What Maisie Knew. I previewed the trailer last week, but here it is again:
Seeing the way Alex interacts with that little girl… yeah. The Viking needs to get somebody pregnant really soon.
Oh, crap – The East has a trailer too! This looks creepy and GOOD.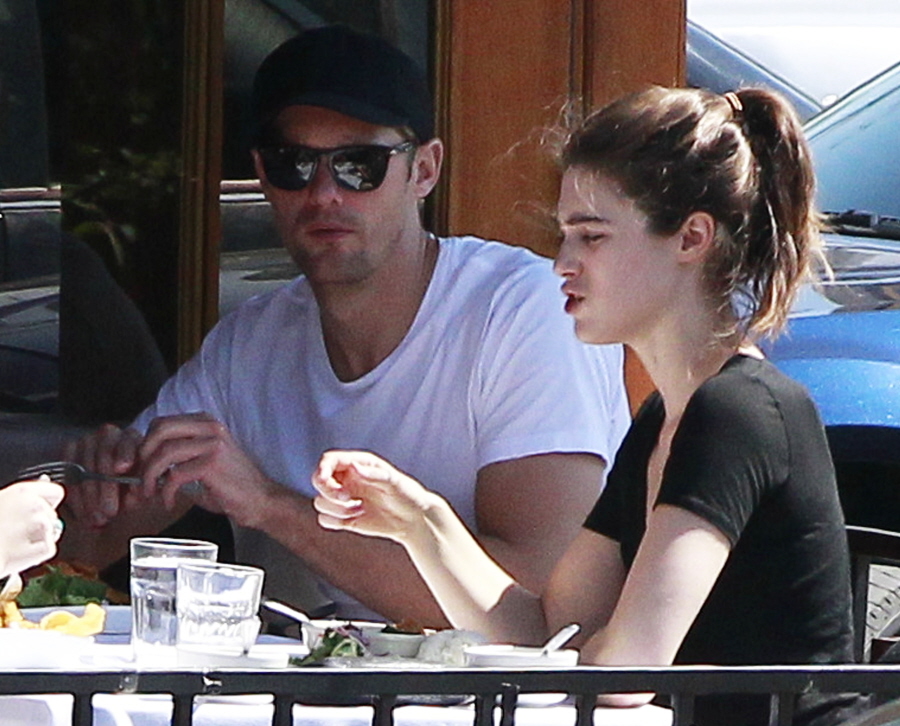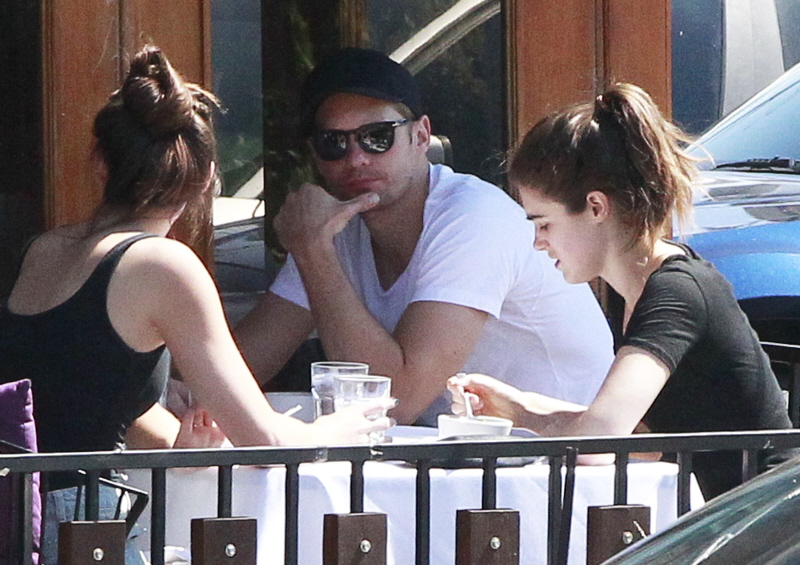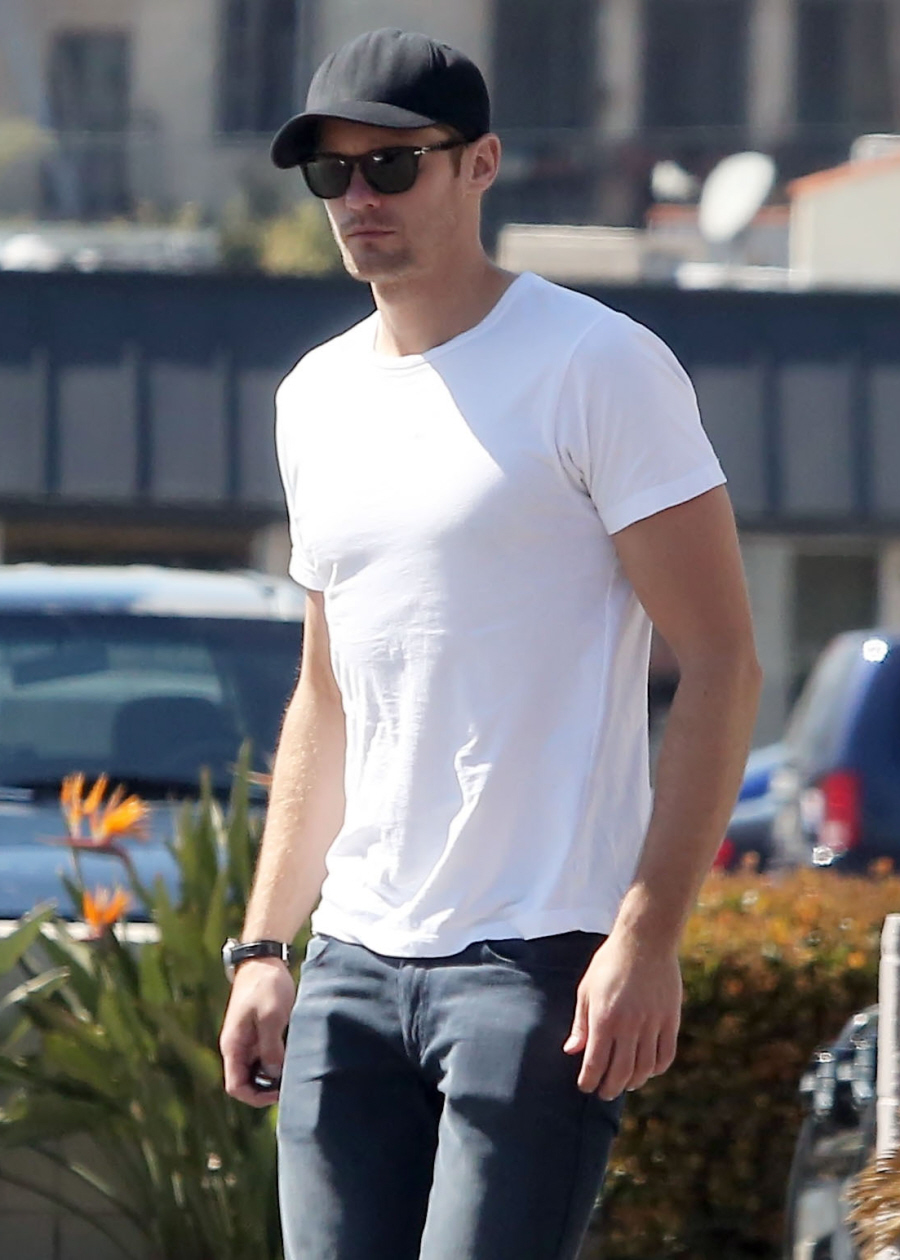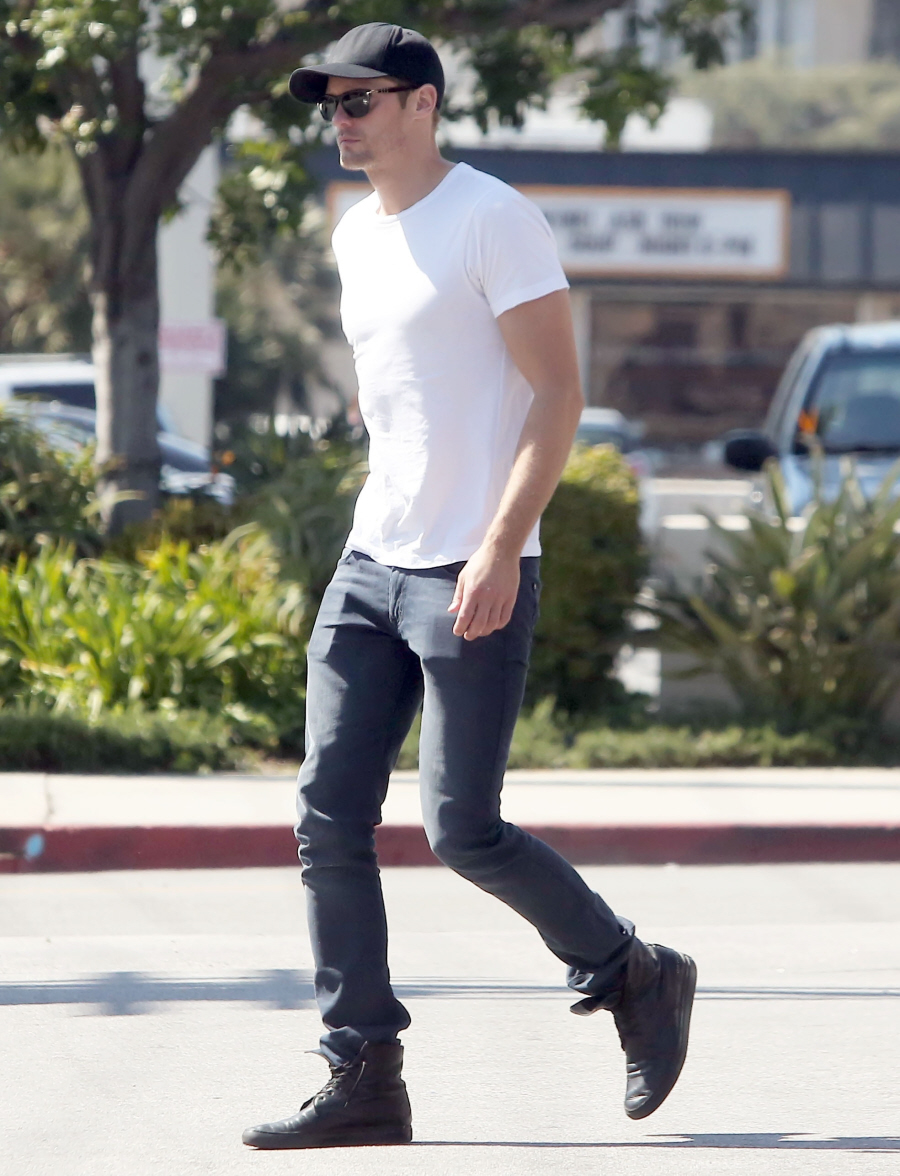 Photos courtesy of Fame/Flynet and WENN.