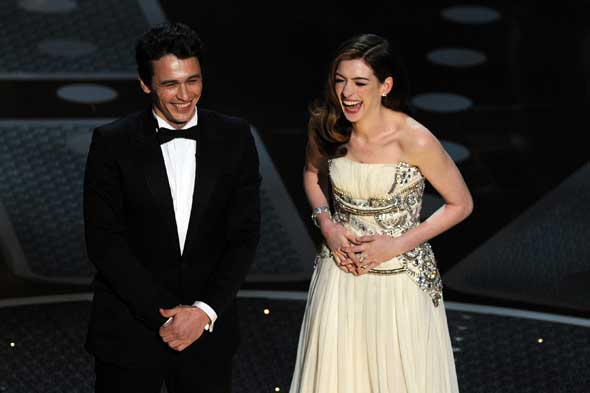 After 2011′s Oscars ceremony — which was disastrously hosted by James Franco and Anne Hathaway — it was widely speculated that after Franco had completely given up and phoned it in, Anne was (understandably) upset about having to carry the whole show. Indeed, Us Weekly spoke to a source who claimed the two hosts grew to "hate each other" during rehearsals, and that feeling continued throughout the live program itself. Then James threw a big post-show hissy fit and hopped on a plane to New York, thereby skipping his own after party because he was so upset about the entire affair. Because it wasn't ART at all.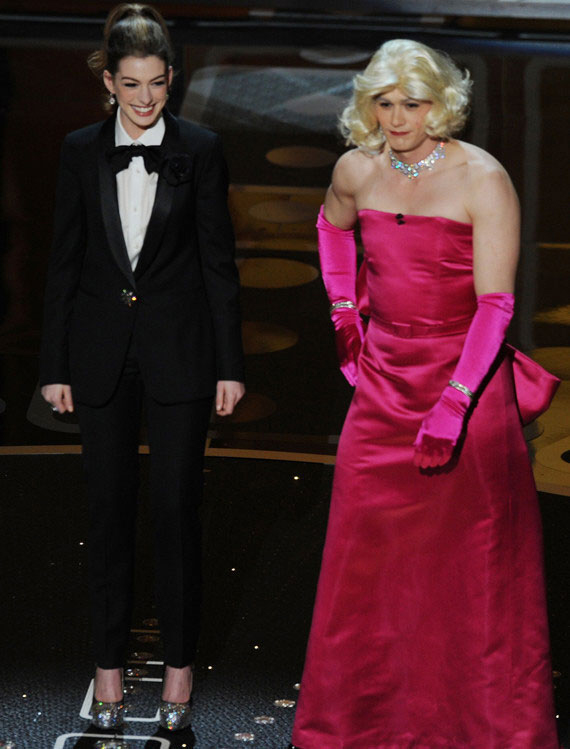 Now Franco, who is still inexplicably promoting Spring Breakers, has given an interview to Howard Stern, who wanted to know all about what Franco thought of Hathaway in light of both last year's co-hosting debacle and this year's Oscar-win backlash. As far as Franco's answer is concerned, let's just say the douche still shines through the feigned attempt at diplomacy. Oh, and he talks a little bit about turning down Lindsay Lohan's offer for a blowie. Or something like that:
James Franco says he made up with Anne Hathaway after hosting the Oscars — but we'll see if that lasts after his recent appearance on Howard Stern's Sirius XM radio show! The Spring Breakers actor was questioned by Stern on Monday, March 25 about his relationship with Hathaway after their highly-criticized 2011 Oscar hosting gig.

"I'm happy to revisit this, but you're going to have to take the lead," Franco, 34, warned Stern. "If you're going to talk about it, you're going to have to give your opinions . . . She does not want me talking about this, but okay."

"Everyone sort of hates Anne Hathaway, and I've explained that I do too and I don't know even know why sometimes," Stern explained. "She's just so affected [and] actress-y that even when she wins an award she's out of breath, and then she has the standard joke that sounds like it's [been] written [for her]. And it all seems so scripted and acted."

"She comes off like the goody two-shoes actress and it's just fun to sort of hate her," the radio host added. "Hate is a strong word . . . but [I] dislike her, even though she is a great actress. Is that accurate?"

"I'm not an expert on — I guess they're called 'Hatha-haters'– but I think that's what maybe triggers it," Franco agreed.

"Are you still friendly with her?" Stern asked.

"We haven't talked in a while," the Oz the Great and Powerful actor admitted of his relationship with the now Oscar-winning actress. But he later added, "Anne and I made up, by the way. Let's just get that on the record."

"It was a really hard time after the Oscars," Franco added. "She wasn't mad at me, I don't think . . . she didn't say she was mad at me for what happened . . . The critics were so nasty."

Franco also addressed reports that he turned down having sex with troubled actress Lindsay Lohan. "I don't want to like brag about it," he said. "I don't know how that got out."

"She was having issues even then, so you feel weird," Franco explained. "Honestly, she was a friend. I've met a lot of people that are troubled and sometimes you don't want to do that."

What's his relationship status now? "Let's say I'm dating," he shared. "I'm getting older. I would like a long-term relationship."
[From Us Weekly]
Well, of course Lindsay probably offered to have sex with James. Doesn't she basically offer the same to anyone who can get her a gig or possibly give her tax-free sums of money? This probably happened while James was shooting that arty REM video starring Lohan's lips, and while he claims to have initially tried to save her from himself, I guess there's some things that super multitasker James Franco can't just can't do in life.
Oh, and James also asked his grandma to make a video asking everyone to go see her brilliant grandson in Spring Breakers. Sorry grandma, but I'm gonna pass on that one.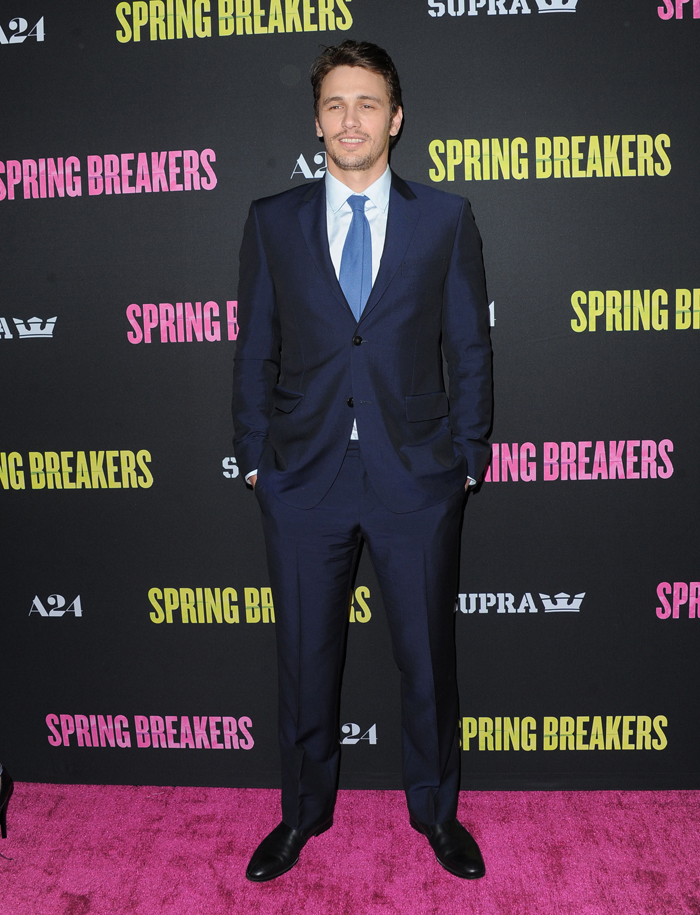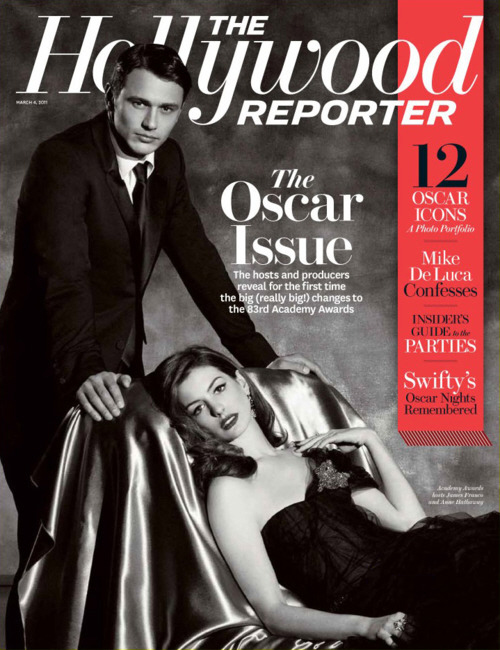 Photos courtesy of NBC, Hollywood Reporter, and WENN