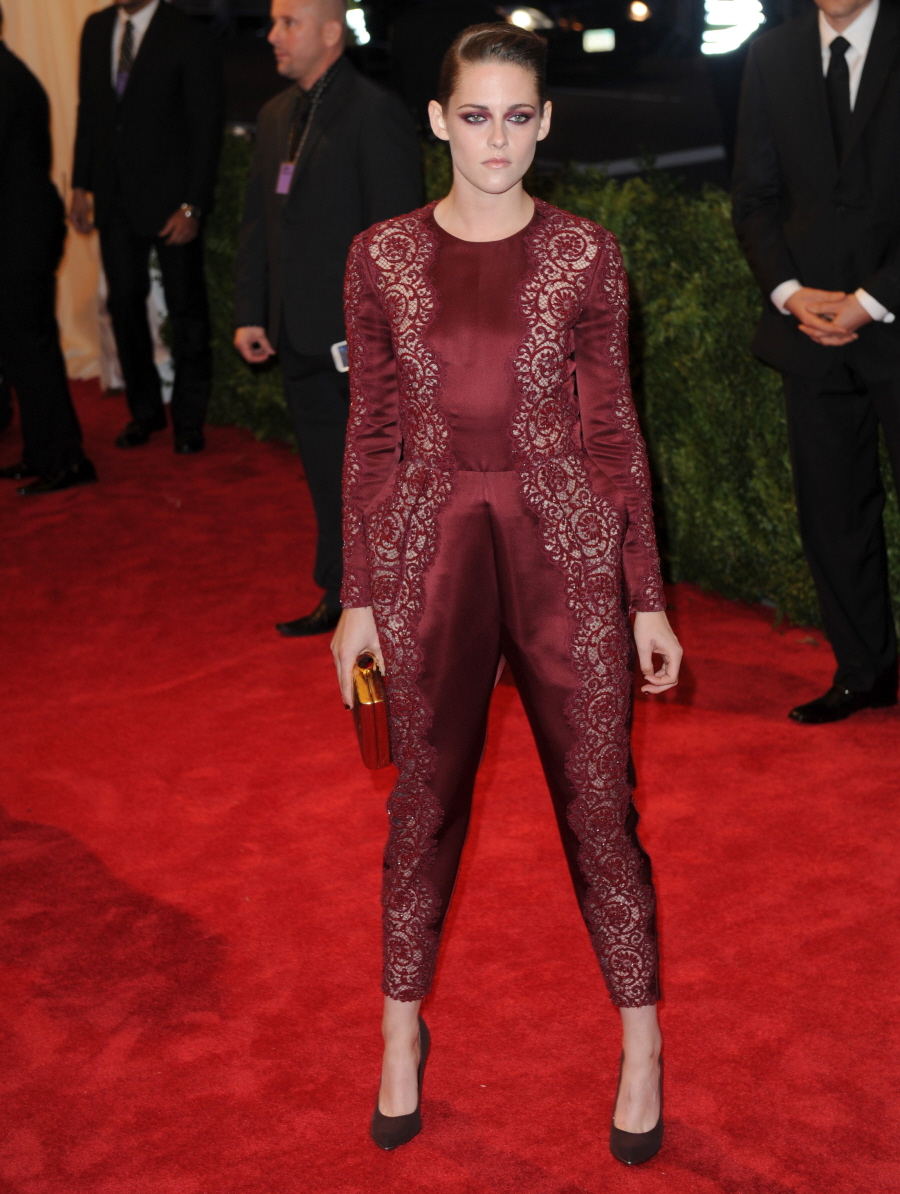 Sometimes I change my mind about certain dresses or strong "looks" after the first rush of judgment. I will soften and, as time passes, a look that I hated at first glance will grow on me. That's not happening at all with this Stella McCartney onesie that Kristen Stewart wore to the Met Gala. If anything, this shiz is MORE hideous to me now than when I first covered it. Plus, I'm seeing it in different angles now and OMG DIAPER. The whole mid-section and crotch of this thing is totally FUBAR. It's not even that Kristen is the one wearing it – it's just an awful onesie.
Anyway, Kristen doesn't have a whole lot going for her these days. I mean, sure, she's still young and attractive and richer than all of us will ever know. But her career has significantly faltered and her Twihard fanbase seems to be outgrowing her as we speak. And now this – Reader's Digest just conducted an interesting poll to determine the "least" and "most" trusted movie stars in America. Kristen is the least trusted movie star. Full stop. People distrust her more than they distrust TOM CRUISE.
According to a "100 Most Trusted People in America" nationwide poll conducted by Reader's Digest, Kristen Stewart is the least trusted movie star in America.

Reader's Digest compiled a list of more than 200 American opinion shapers, leaders and headline makers from 15 highly influential professions and presented it to more than 1,000 Americans (a representative sample of adults living in the United States), asking them to rank each name on how trustworthy they thought each individual was. Trustworthiness was determined by "integrity and character, exceptional talent, drive to personal excellence, internal moral compass, message, honesty and leadership."

According to their results, Stewart received the lowest trust score (24%) amongst all of the movie stars who made the list, despite her status as one of the highest-paid stars in Hollywood.

And who's the least trusted male star who made the list?

Tom Cruise, who scored just 27 percent.

Not surprisingly, popular celebs Tom Hanks and Sandra Bullock received the highest scores (65% and 63% respectively), with Denzel Washington and Meryl Streep not trailing far behind (62% and 61%).
The Tom Cruise thing is interesting because even if you hate Scientology and you think Tom basically condones slave labor, he is without question a movie star and people are still going to see his films. I guess you could make the same argument for Kristen though – even with the Mini Coopering, the sulking, the slouching, the lip-biting and all of the inanities that come out of her mouth, people still go see (some of) her movies. So while people don't trust her – at all, apparently – they're still interested enough in her to see her movies?
Incidentally, what I find weird is that Kristen's Mini-Coopering really didn't hurt her that much with women, although maybe the effect will be a slow-burn. But all the women who liked Kristen pre-Mini-Coopering still like her for the most part. I still wonder how Kristen managed to weather that controversy with everyone throwing pity parties for her instead of Liberty Ross.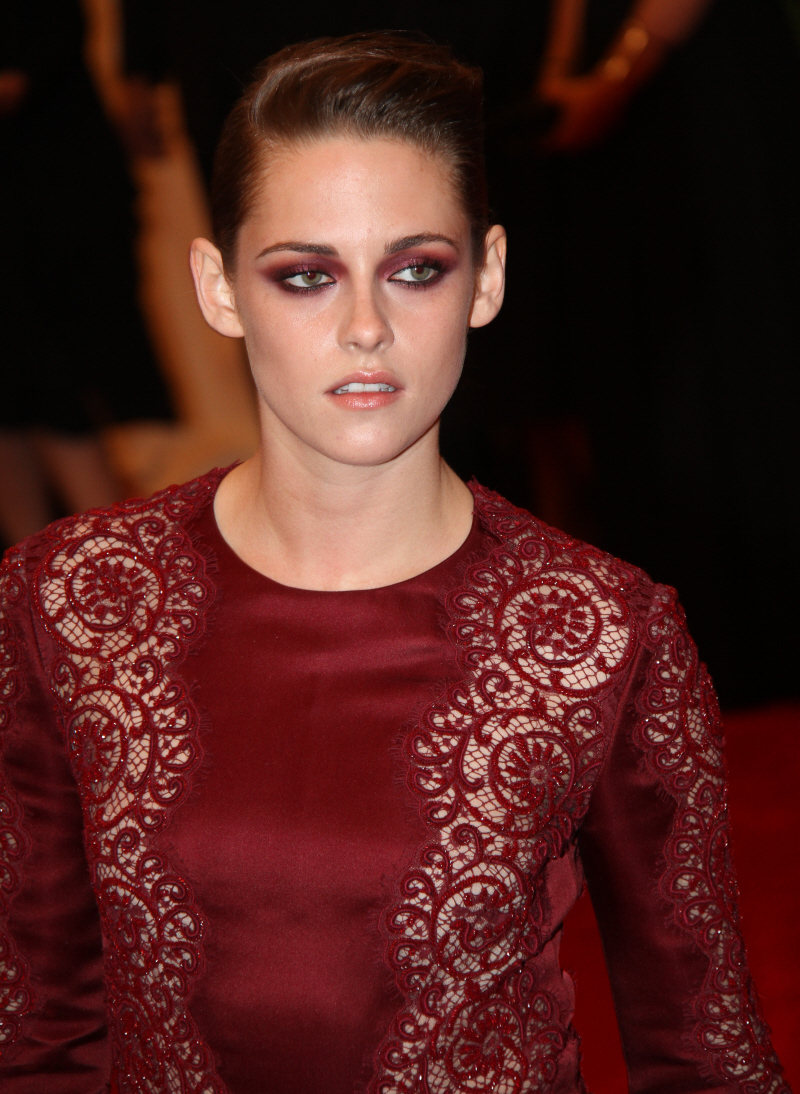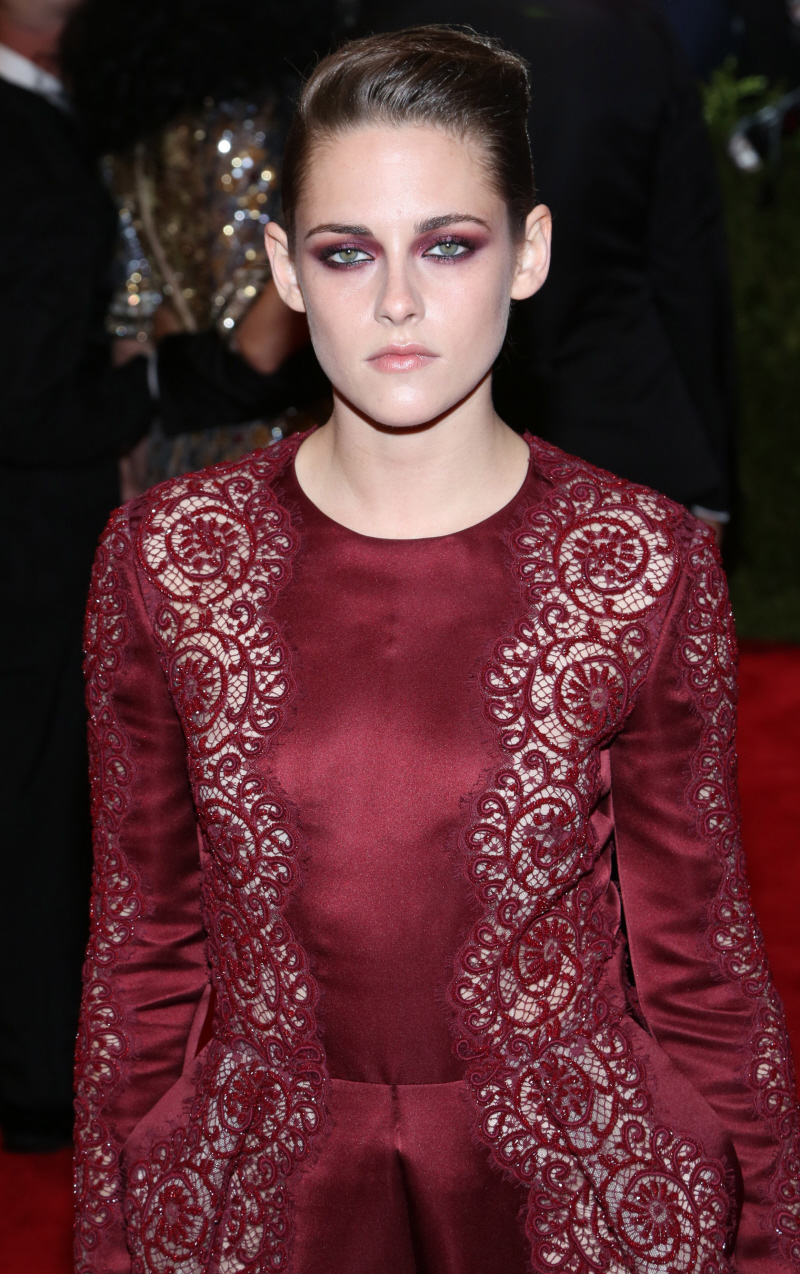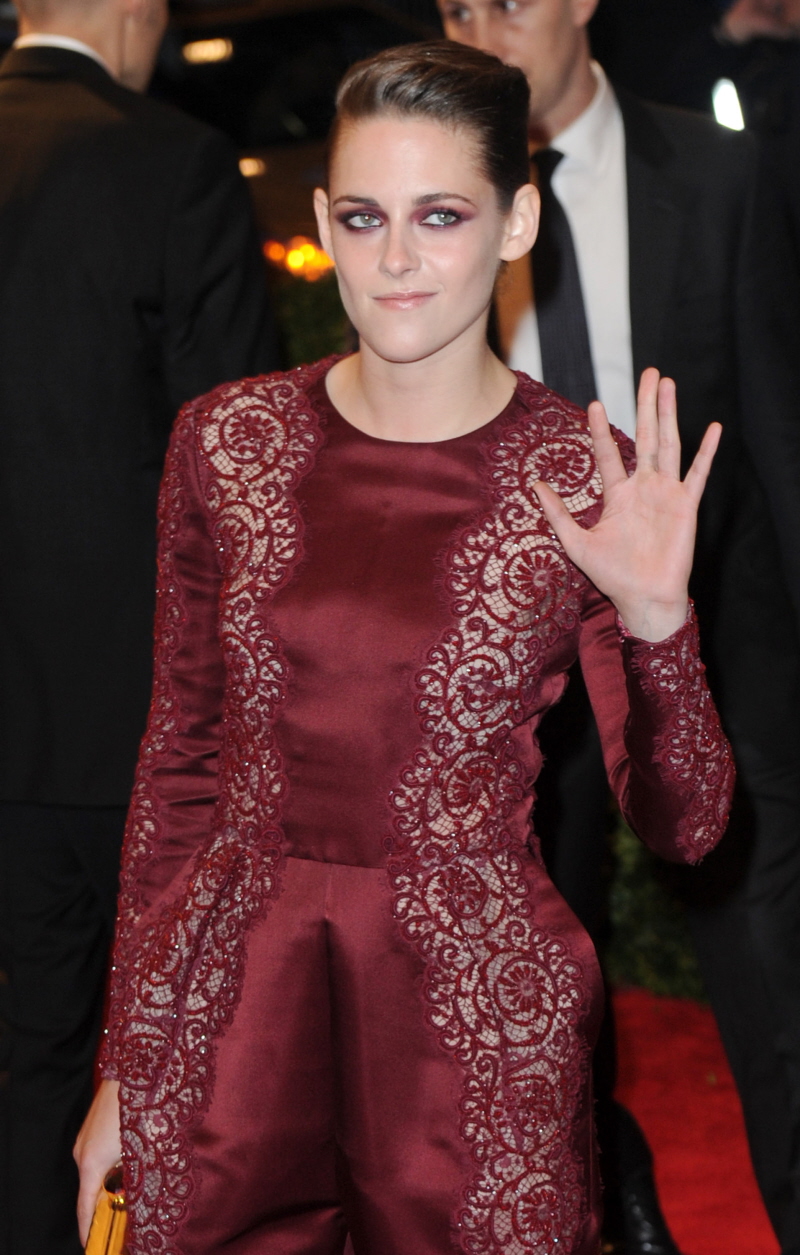 Photos courtesy of Fame/Flynet and WENN.